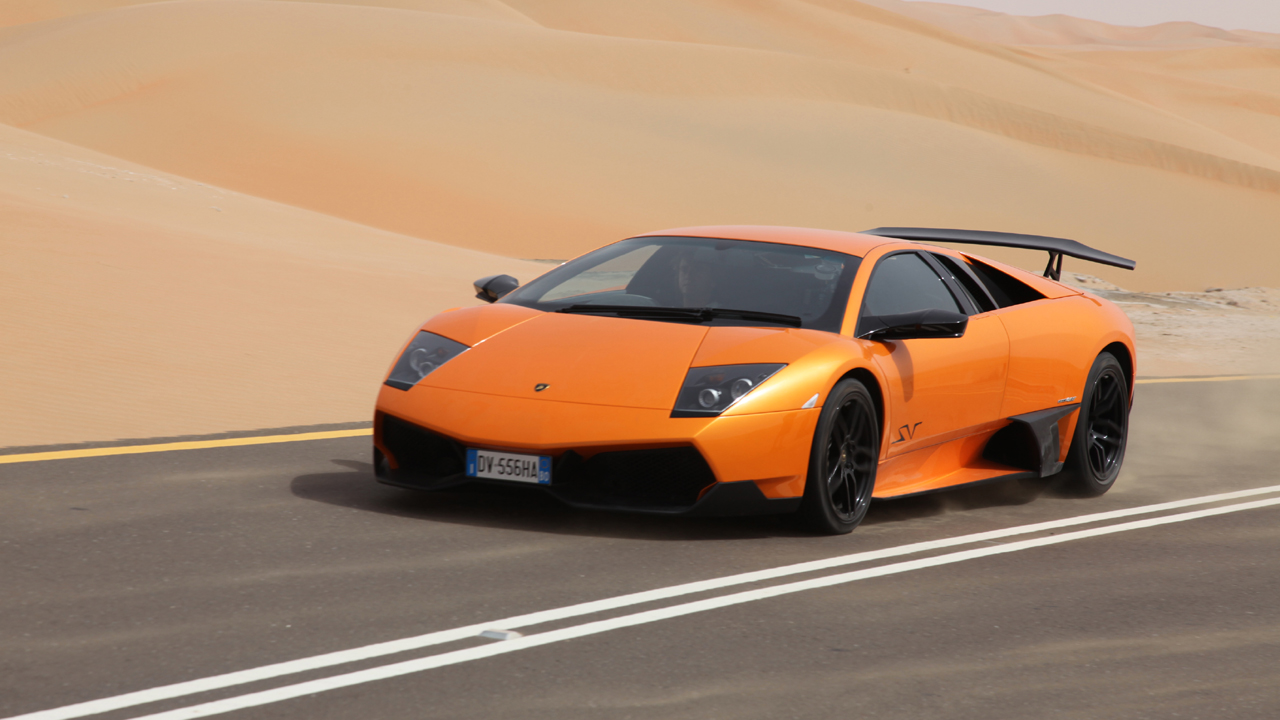 Season 13 — Episode 2
Lambo SV in Abu Dhabi
Jeremy Clarkson, Richard Hammond and James May set off on a series of challenges in an attempt to find the perfect car for teens that parents and insurance companies also approve.
Richard drives a Lamborghini Murcielago LP670-4 SV on four miles of closed off highway in Abu Dhabi and then, if that's not enough, he pits a Bugatti Veyron against the stunning McLaren F1 in a one mile drag race.
Actor/comedian/author Stephen Fry tries to stay smooth as the Star in a Reasonably Priced Car.