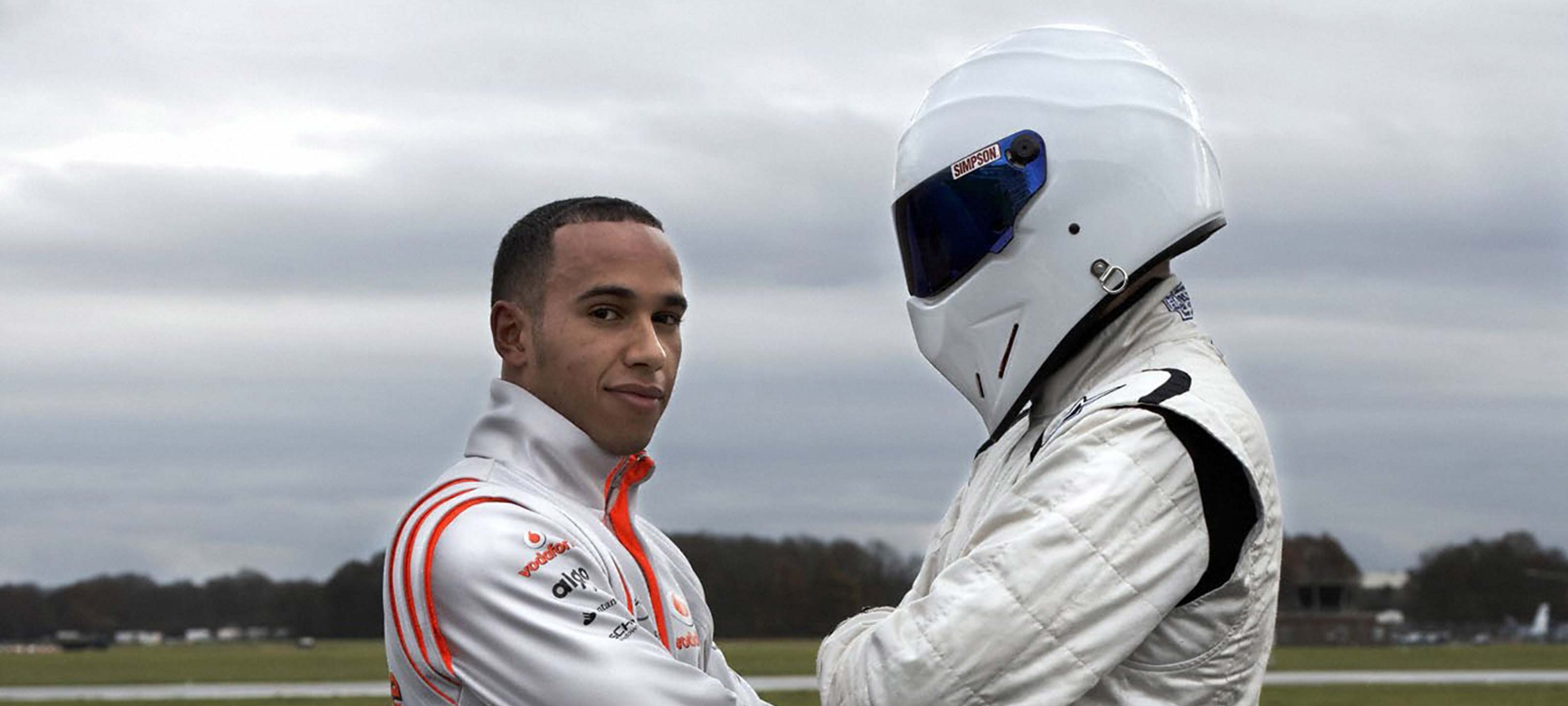 Season 10 — Episode 8
Lewis Hamilton
Vauxhall VXR8: Jeremy Clarkson reviews the Vauxhall's Monaro replacement, the hairy-chested VXR8.
Historic challenge: James May and Jeremy set out to find the first car with a modern control layout.
You're beautiful: James Blunt is the Star in a Reasonably Priced Car.
Hammond vs. F1 car: Richard Hammond finds out if a normal person can drive Renault's Formula One car.
Look, no hands: Jezza gets a lift round the test track in a driverless BMW.
Lewis Hamilton: Formula One racing superstar Lewis Hamilton takes to the test track in the Reasonably Priced Car... and vows he'll be back for more.