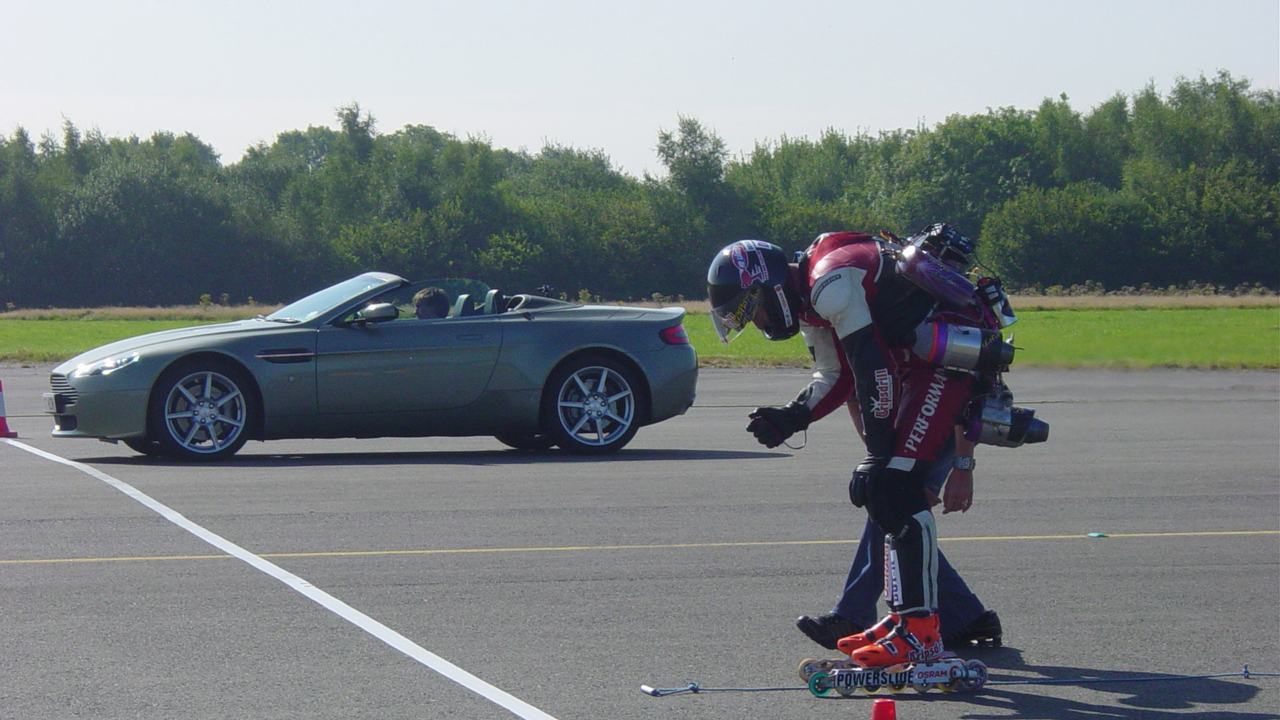 Season 10 — Episode 5
The Race Across London
Scorching T: Jeremy Clarkson tries out the "race car for the road," Caparo's T1.
Aston vs. jet skater: Richard Hammond and an Aston Martin V8 Vantage Roadster take on a German on roller skates.
You've got talent: Simon Cowell gives as good as he gets in the Reasonably Priced Car.
London calling: James May, Richard, Jeremy and The Stig race across London in a car, a bike, a speedboat and public transportation.