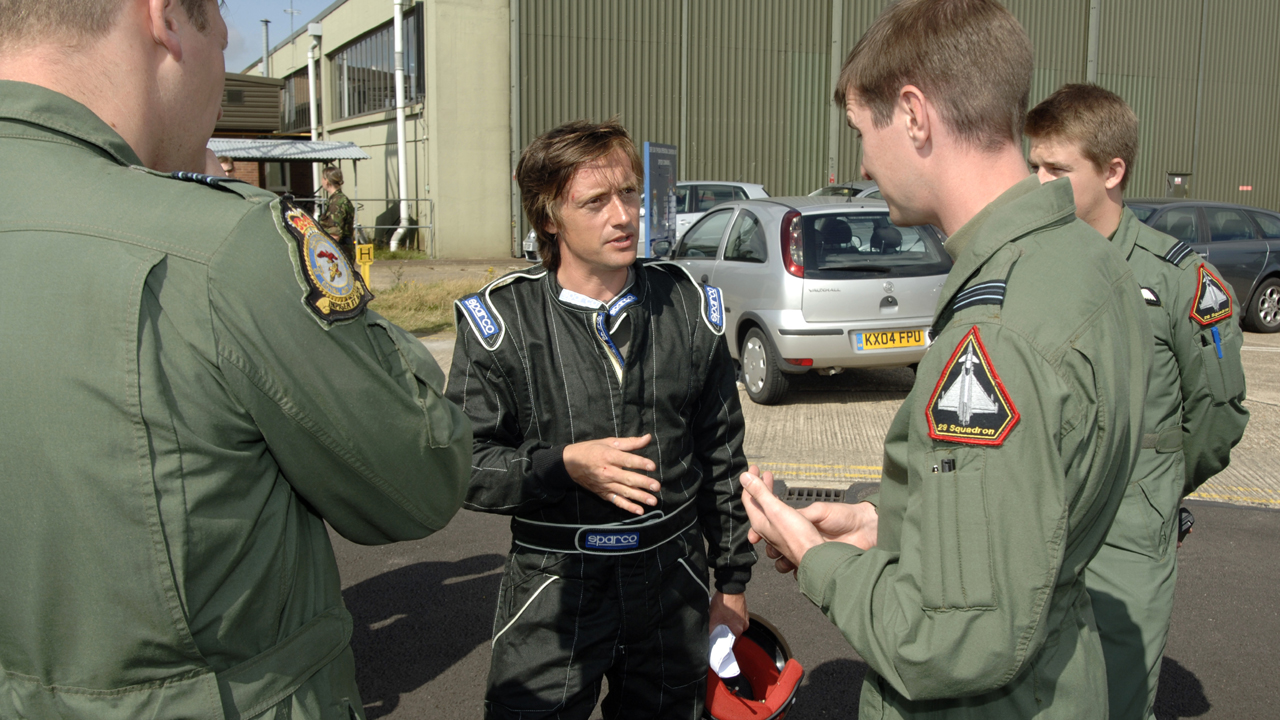 Season 10 — Episode 3
The World's Smallest Car
What a Drop: James May reviews the Rolls-Royce Phantom Drophead.
Parking break: Richard Hammond tests out the automatic parking function on the Lexus LS600 in the studio.
Ferrari 599: Jeremy Clarkson thrashes the Ferrari 599 GTB around the test track.
Veyron vs. jet: Hamster races the Bugatti Veyron in a drag race against a Eurofighter Typhoon plane.
Tiny a-Peel: Jezza finds out whether the world's smallest car, the Peel P50, is practical for everyday use.