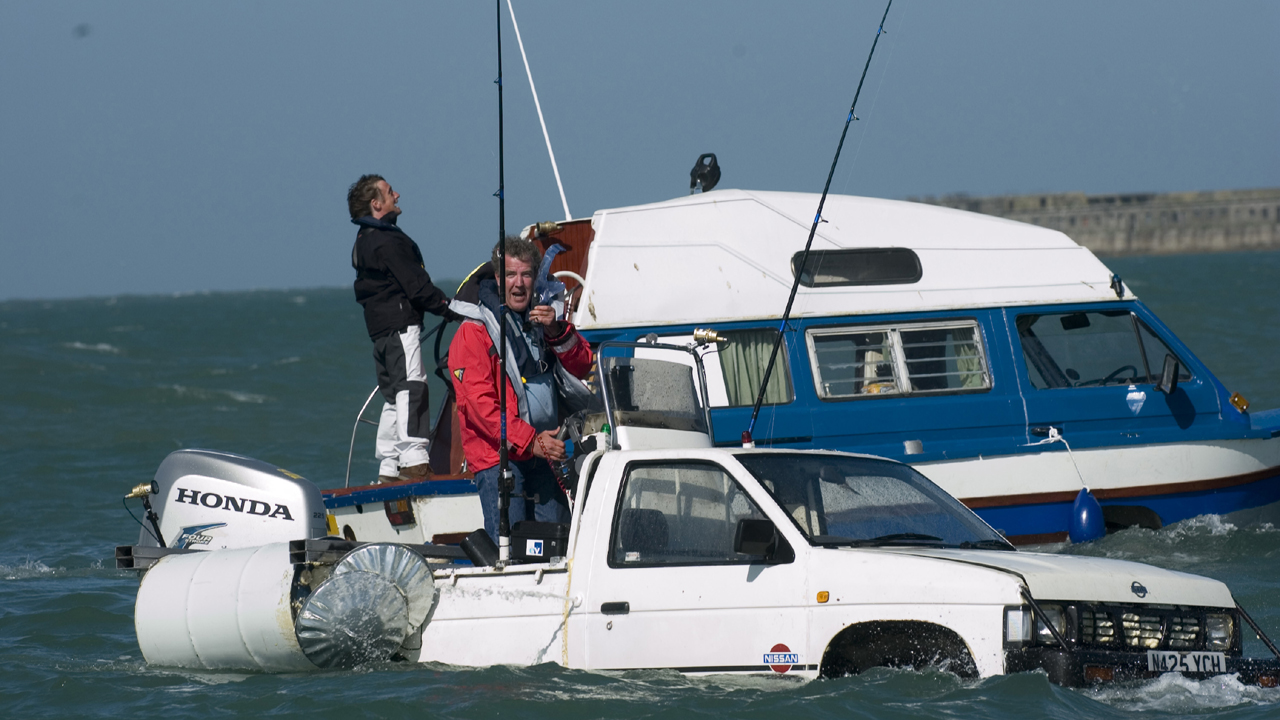 Season 10 — Episode 2
The Channel Crossing
R8 vs. 911: Jeremy Clarkson and Richard Hammond compare the Audi R8 against the Porsche 911 Carrera.
Pipe dream: The team samples the finest in gentlemanly accessorizing: Porsche pipes.
Later...: Music show host Jools Holland, formerly of the band Squeeze, is the Star in a Reasonably Priced Car.
More wetness: The amphibious vehicles return as Clarkson, Hammond and James May attempt to cross the English Channel.