With Season 20 racing its way to your TV sets this July, we list the top 20 reasons why we love 'Top Gear!'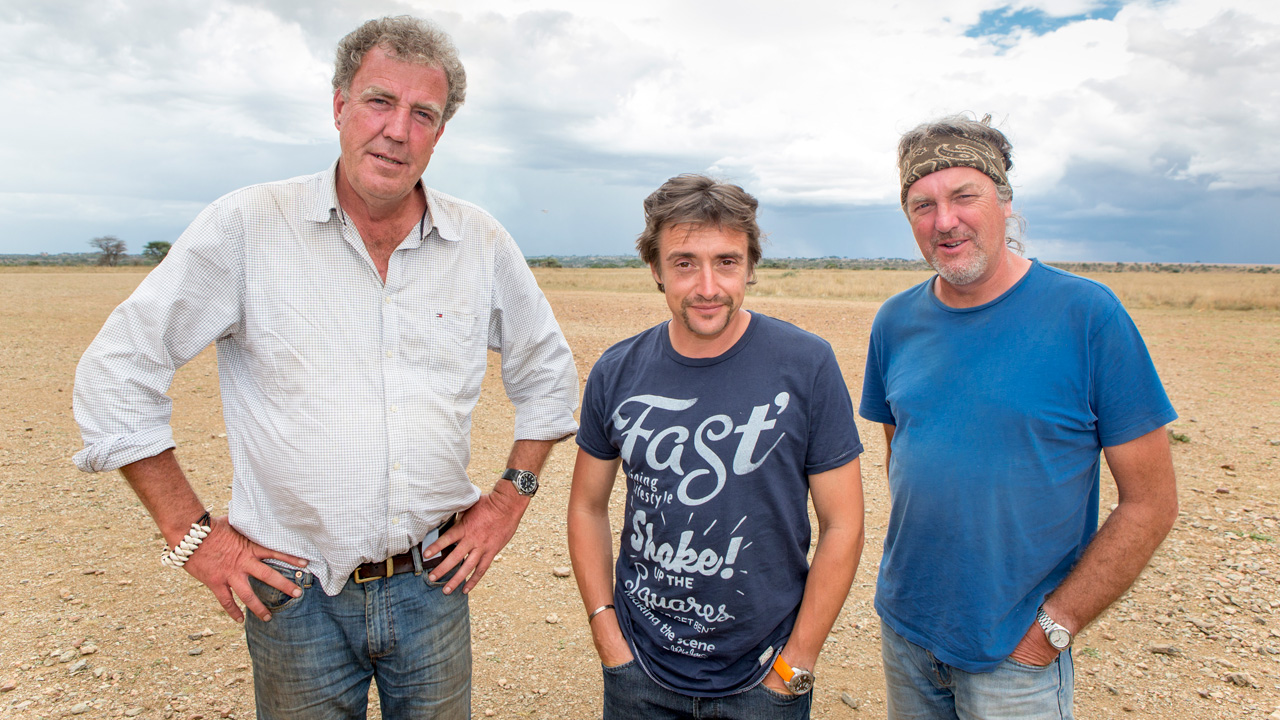 1. Explosions
The 'Top Gear' boys enjoy a fancy test drive, but it's equally satisfying to see them fail because a 'fail' on 'Top Gear' is winning to watch.
2. Building things that shouldn't be built
There is a glorious lack of common sense deeply embedded in the 'Top Gear' host's brains, which often leads to strange, silly, nonsensical carpentry.
3. Questionably designed cars
With over 100 years of car manufacturing, there have definitely been a couple clunkers. 'Top Gear'seems dedicated to finding the worst cars, sticking Jeremy in the driver's seat, and displaying how unfortunately designed they are.
4. Foreign road trips
'Top Gear' is at its best when it allows the boys to embrace a foreign culture through the automobile. Episodes set in exotic locales are ideal for witnessing the poor ambassadorial skills of our beloved hosts.
5. Luxury cars
Don't have millions of dollars to burn?  Fear not! 'Top Gear' has showcased some of the most expensive and feature-riddled cars on the market so you can drool over the cars you crave without breaking the bank.
6. Celebrities getting served
If you've ever wondered how your favorite celebrity would fare behind the wheel, the 'Reasonably Priced Car' segment is for you.
7. Reviewing cars
'Top Gear' makes a point of reviewing cars for every conceivable situation, even ridiculous scenarios like driving a car through a shopping mall while being chased by evil corvettes.
8. Facing off against the military
Facing off against a Tank in a Land Rover sounds like something out of Mad Max, but to Jeremy Clarkson it's a reasonable challenge.
9. The Stig
Some say…he's a riddle that is yet to be solved. But he sure can drive the hell out of any car that crosses his path, and watching his handy work is one of the greatest aspects of 'Top Gear.'
10. Crashing cars
If 'Top Gear' understands one thing, it's appreciating the beauty of two speeding hunks of metal crinkling under each other's force.
11. Driving ridiculously over-sized vehicles
Bigger is better. From stunts, to explosions, to cars, 'Top Gear' has always embraced this stereotype.
12…and driving ridiculously undersized cars
There are few things in this universe as comical as watching Jeremy Clarkson squeeze into an Peel P50 and drive it around London.
13. Destructive Experiments
What would happen if you drive a car past an active plane engine?  You could probably guess. The 'Top Gear' guys, however, want to see the carnage first hand.
14. Making things worse by trying to make them better
From Stretch limos to police cars, the 'Top Gear' crew strives for improving everyday automobiles that they think are in need of an upgrade. The problem is that the upgrade is usually several times worse than the original.
15. Ridiculous contraptions
The boys are always willing to throw logic out the window in order to build the most ridiculous thing imaginable. Car darts are a prime example.
16. Fast cars
Nothing gets the hosts of 'Top Gear' more excited than a blazingly fast car. The show features some of the swiftest cars on the planet, some more street-legal than others. Getting your need for speed from 'Top Gear' certainly beats getting a speeding ticket.
17. Insane challenges
Don't try this at home!  Over the past 20 years, 'Top Gear' has completed plenty of challenges that can only described as gleefully insane.
18. Captain Slow
You would think that the host of a car show would love nothing more than to drive as fast as possible. But James May is a lovable contradiction. The man drives at a speed that can only be described as glacial.
19. High Flying Ideas
Only the boys of 'Top Gear' would be crazy enough to race a car against a jet.
20. Racing
The spirit of competition runs deep within 'Top Gear.' So does the spirit of sabotaging your fellow hosts.
By Jordan Smith – BBCAmerica.com Freelancer