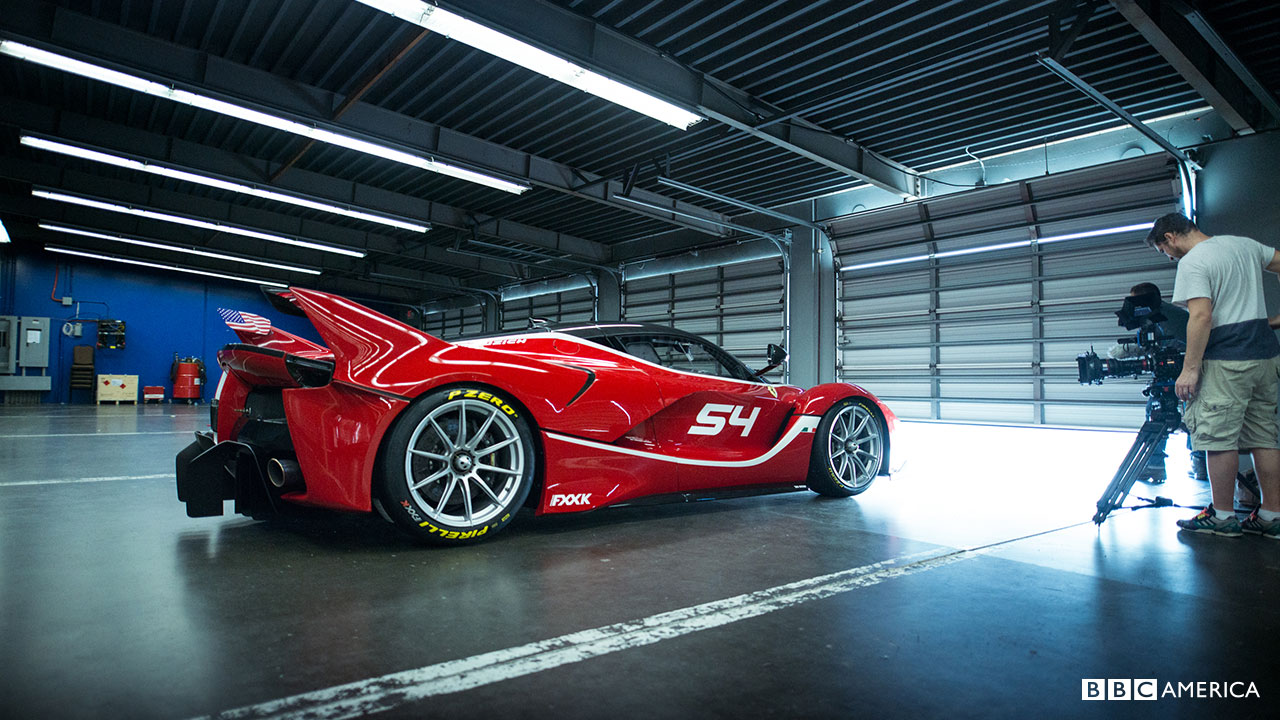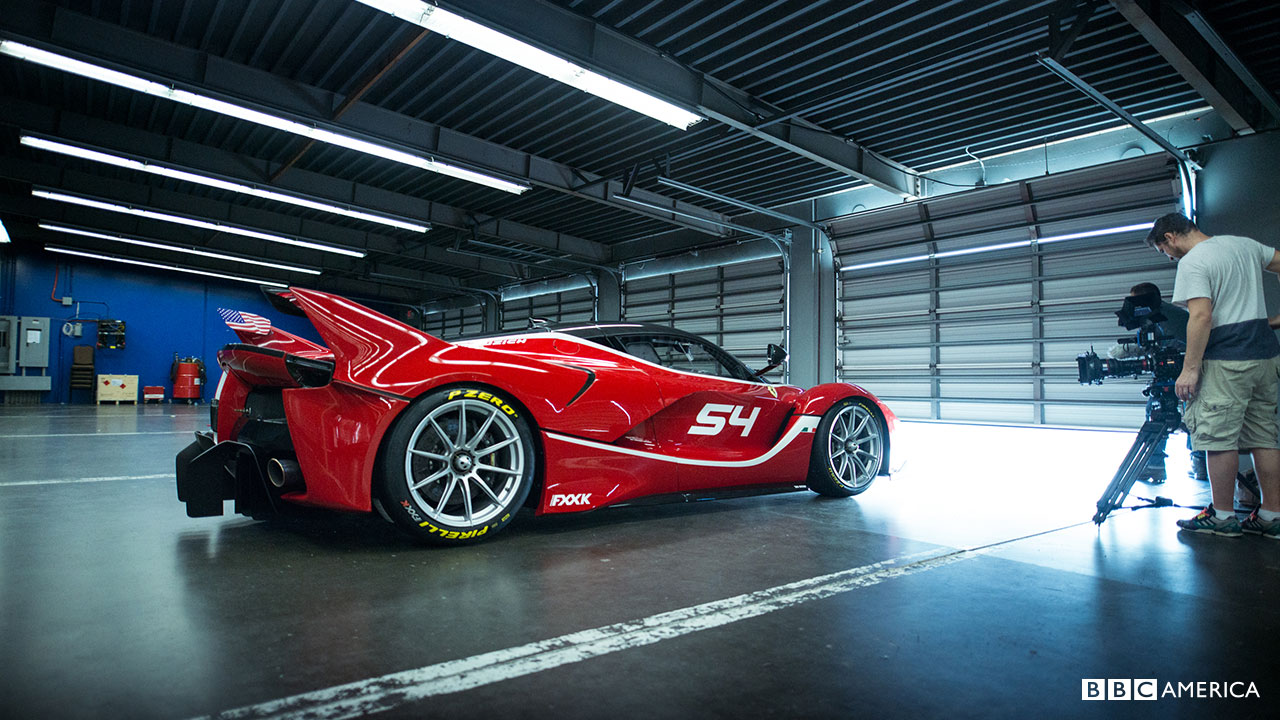 The The Ferrari FXX K about to leave the garage.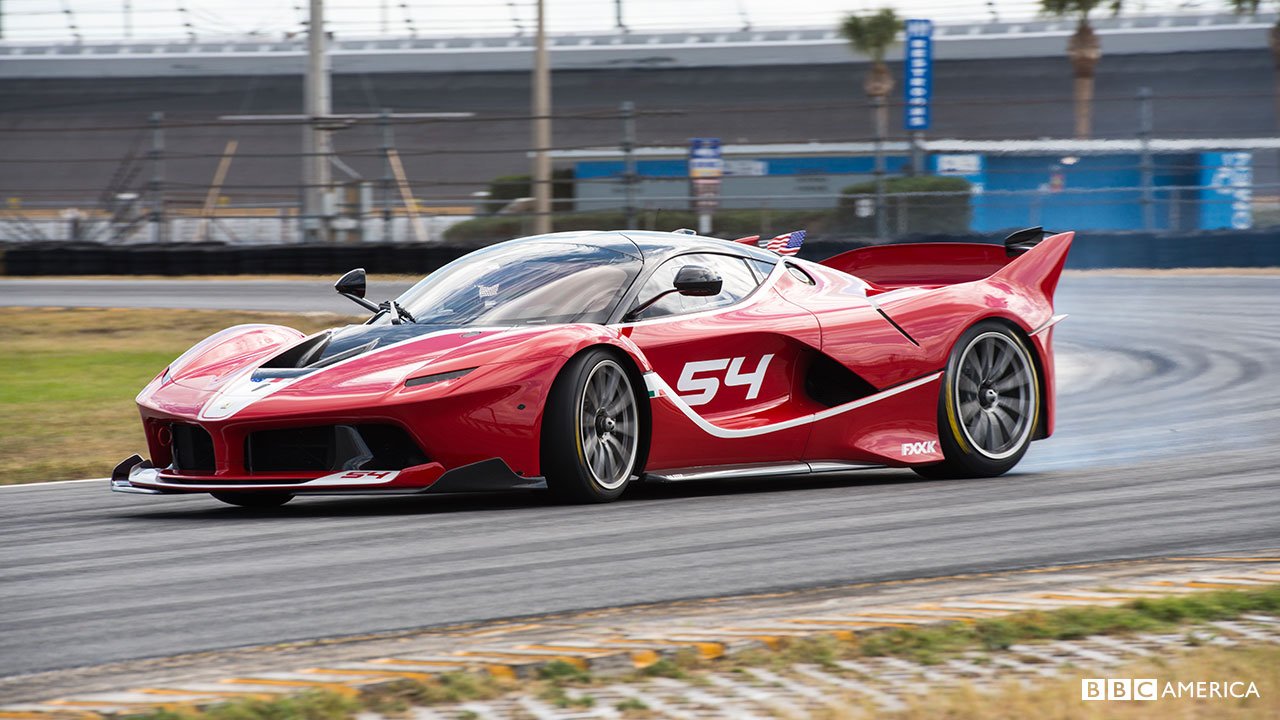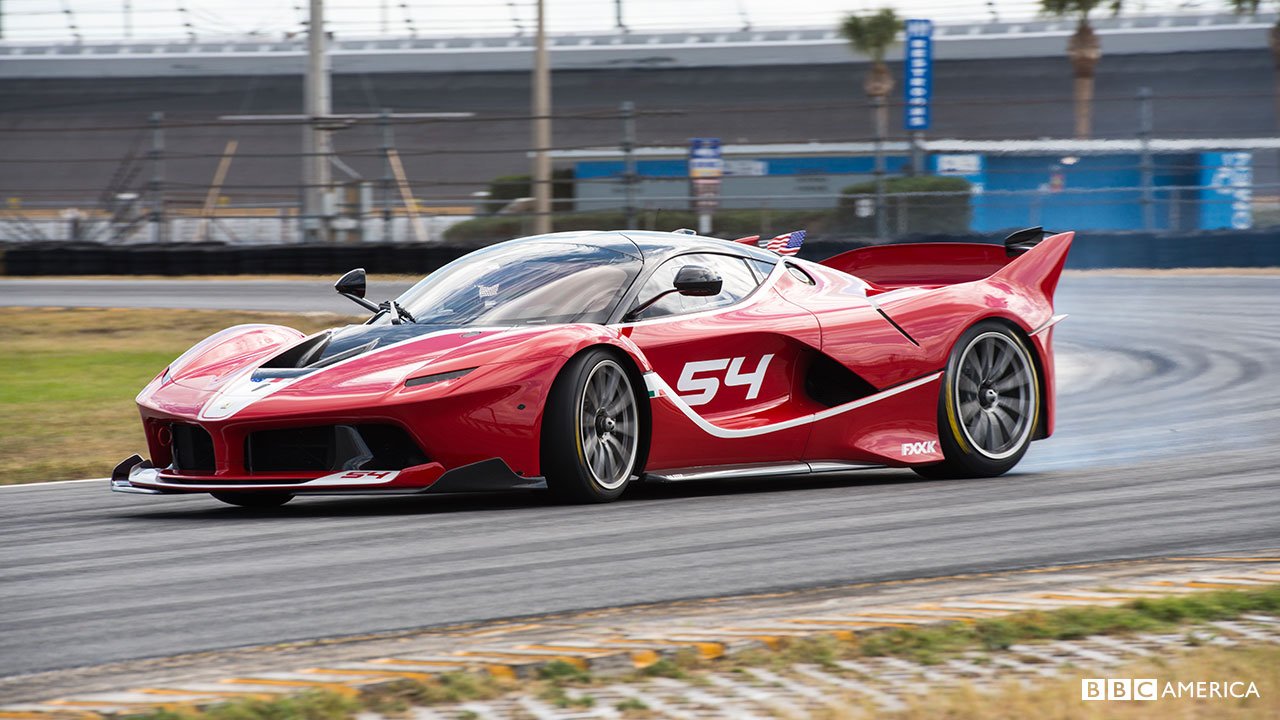 The Ferrari FXX K on the track.
Chris Harris behind the wheel of the Ferrari FXX K.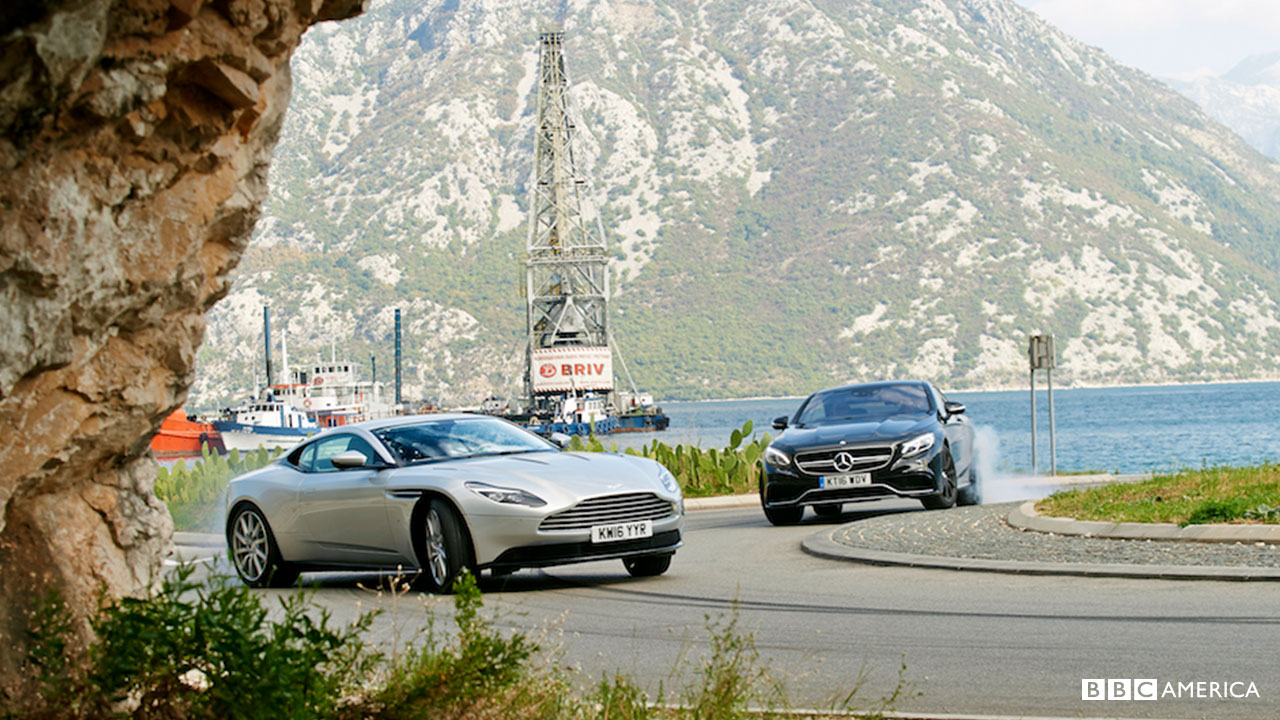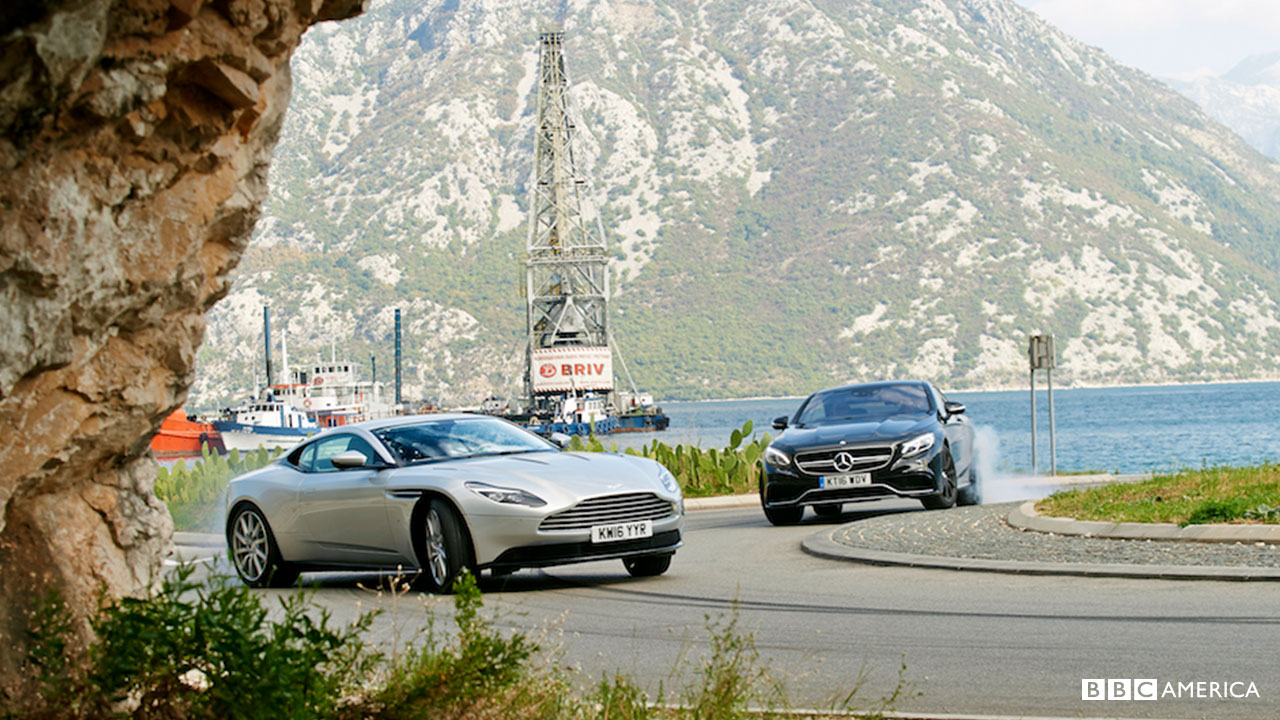 The hills are alive with the sound of Aston Martin DB11 and Mercedes-AMG S 63 Coupé.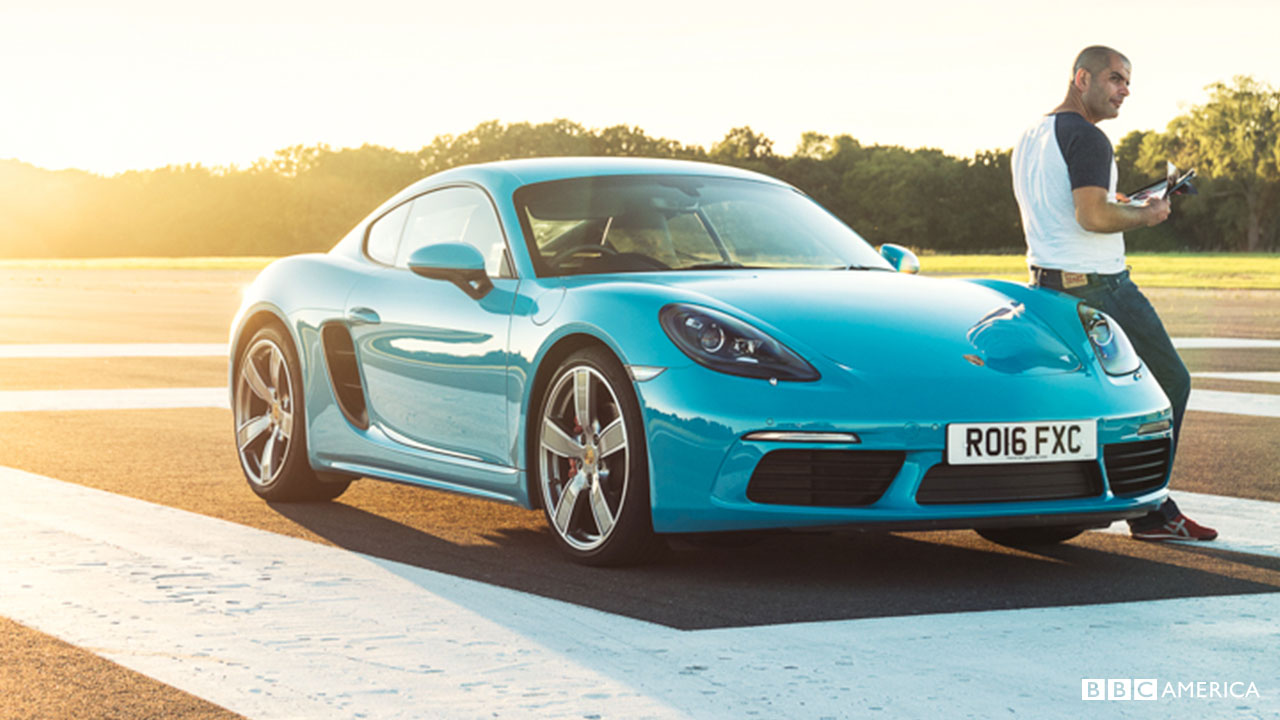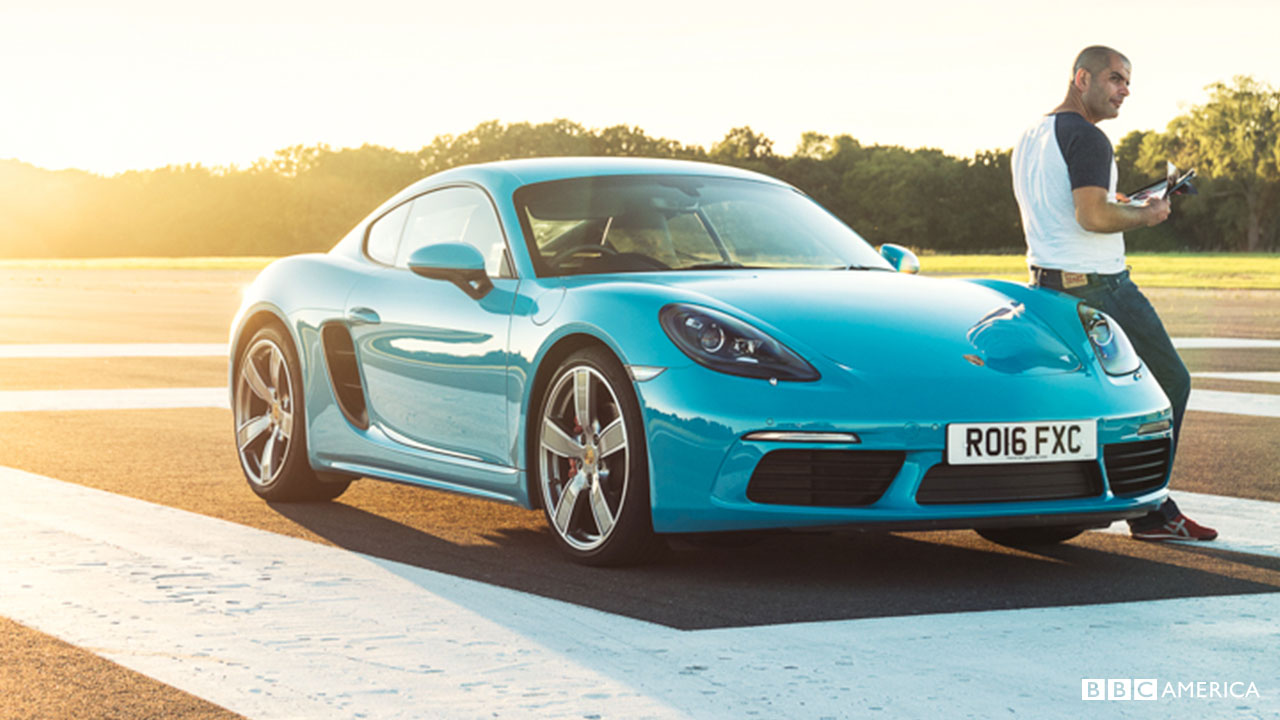 Host Chris Harris takes a break on set with the four-cylinder, turbocharged Porsche 718 Cayman.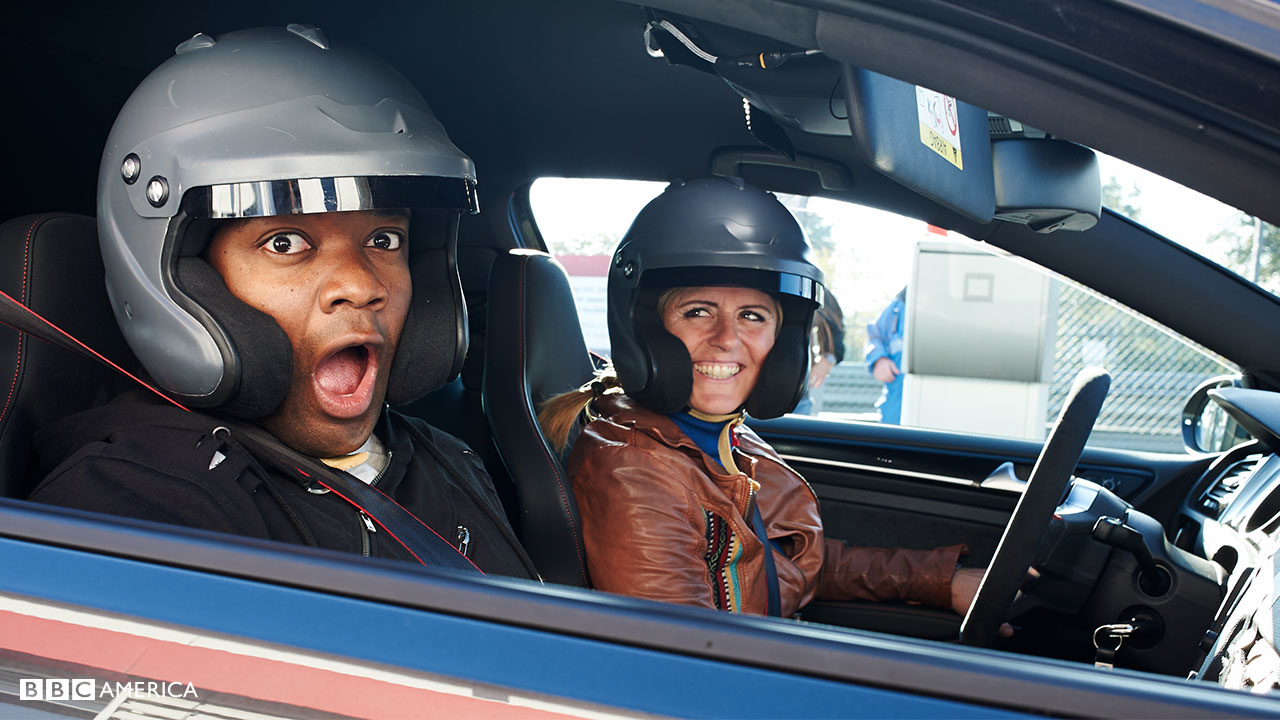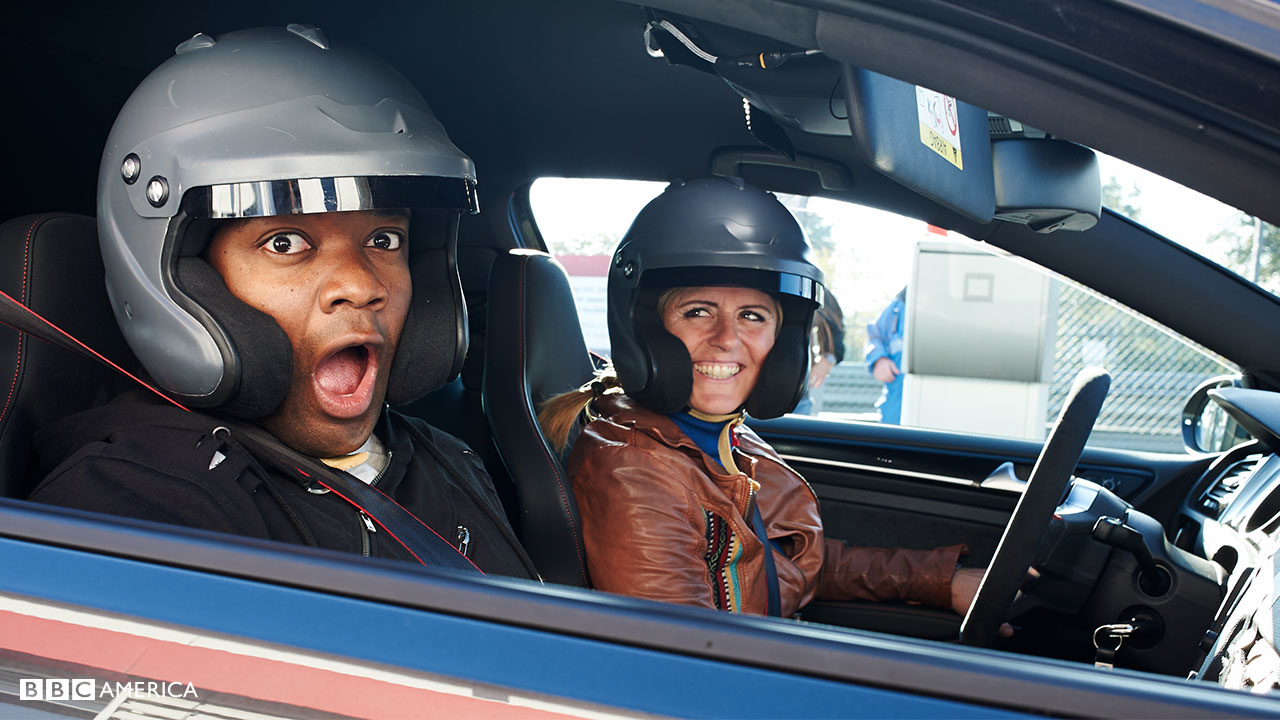 Rory Reid looks excited (read: terrified) to be behind the wheel with fellow host Sabine Schmitz.
The VW Golf GTI Clubsport S is the fastest FWD car to lap the Nürburgring.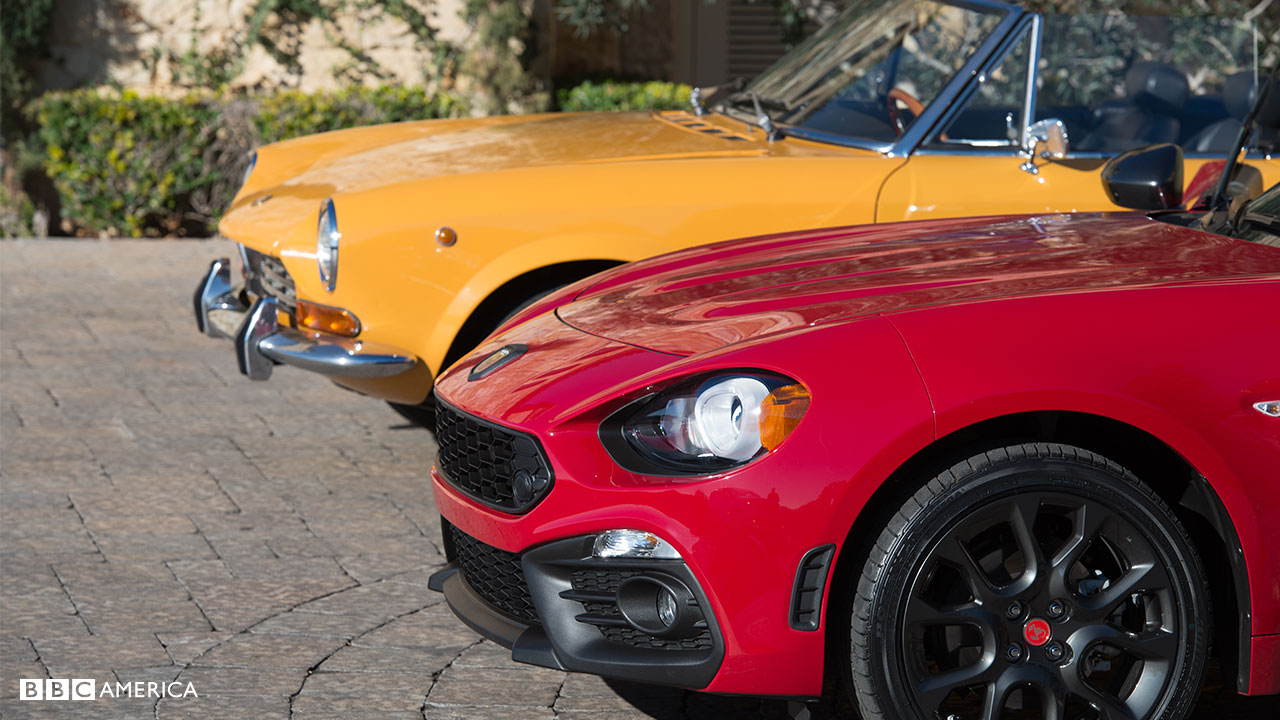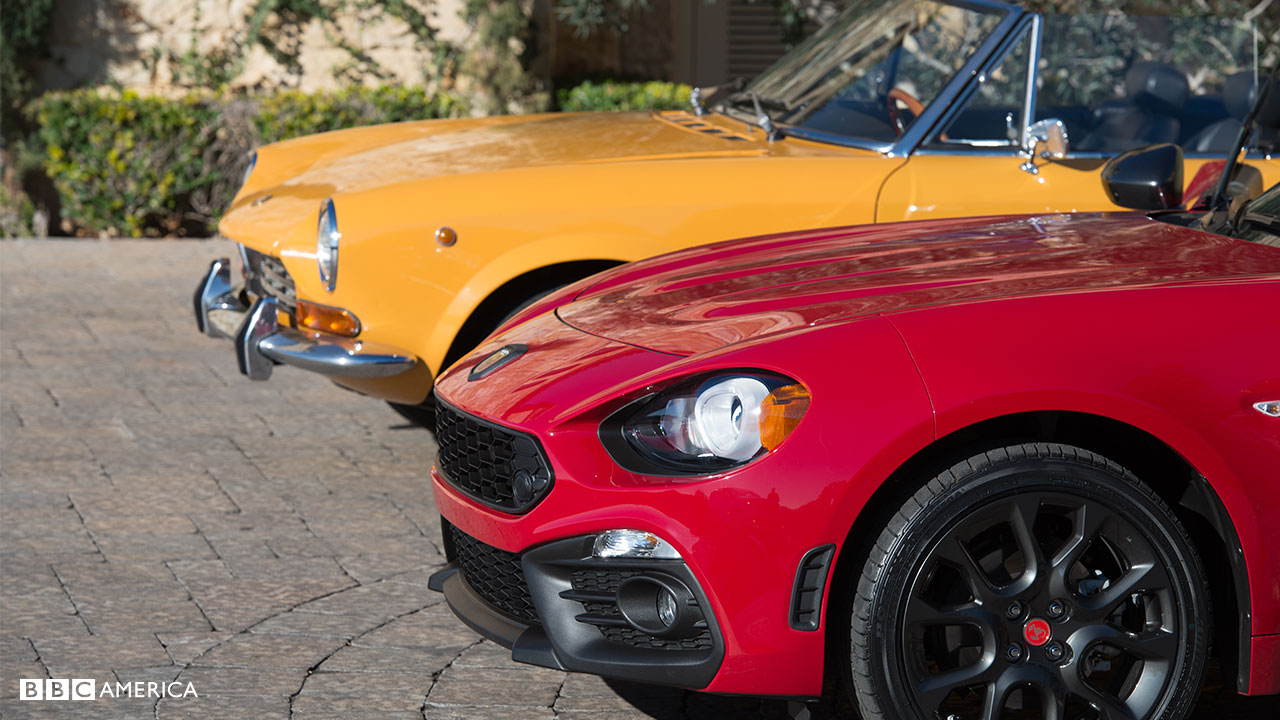 A 1960s Fiat 124 Spider meets a modern-day Abarth: is it the revival this Italian icon deserves?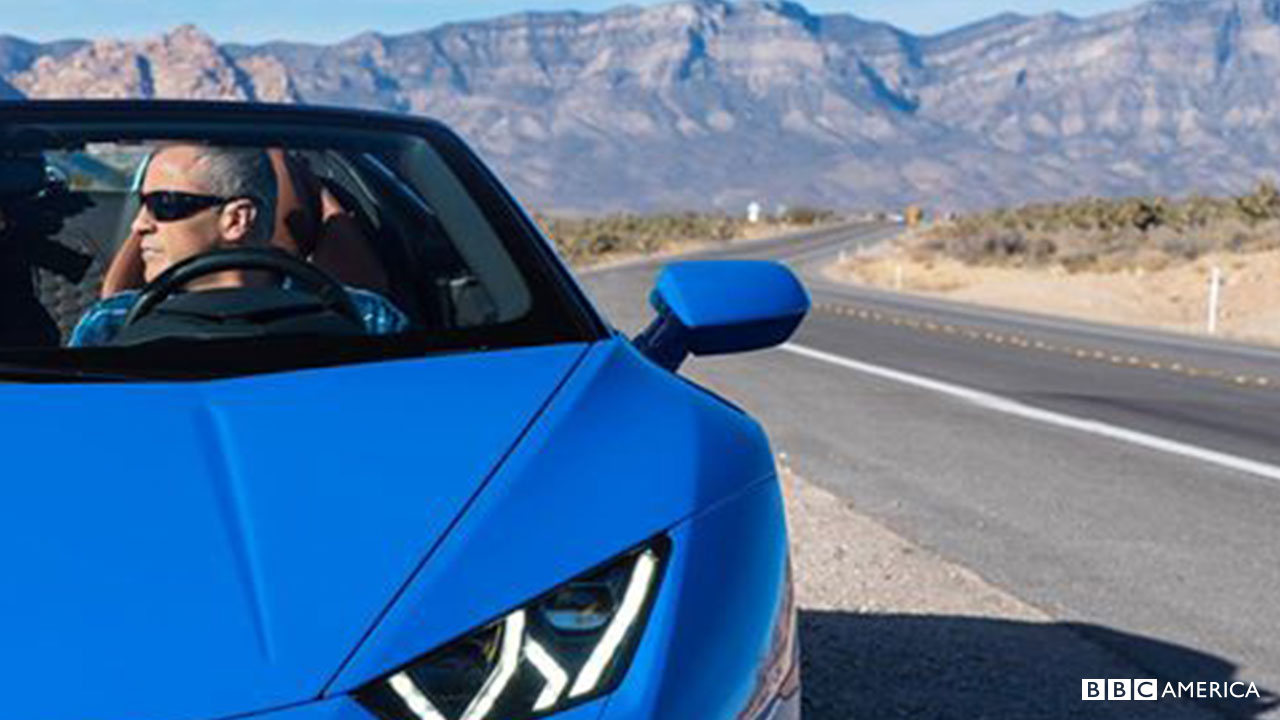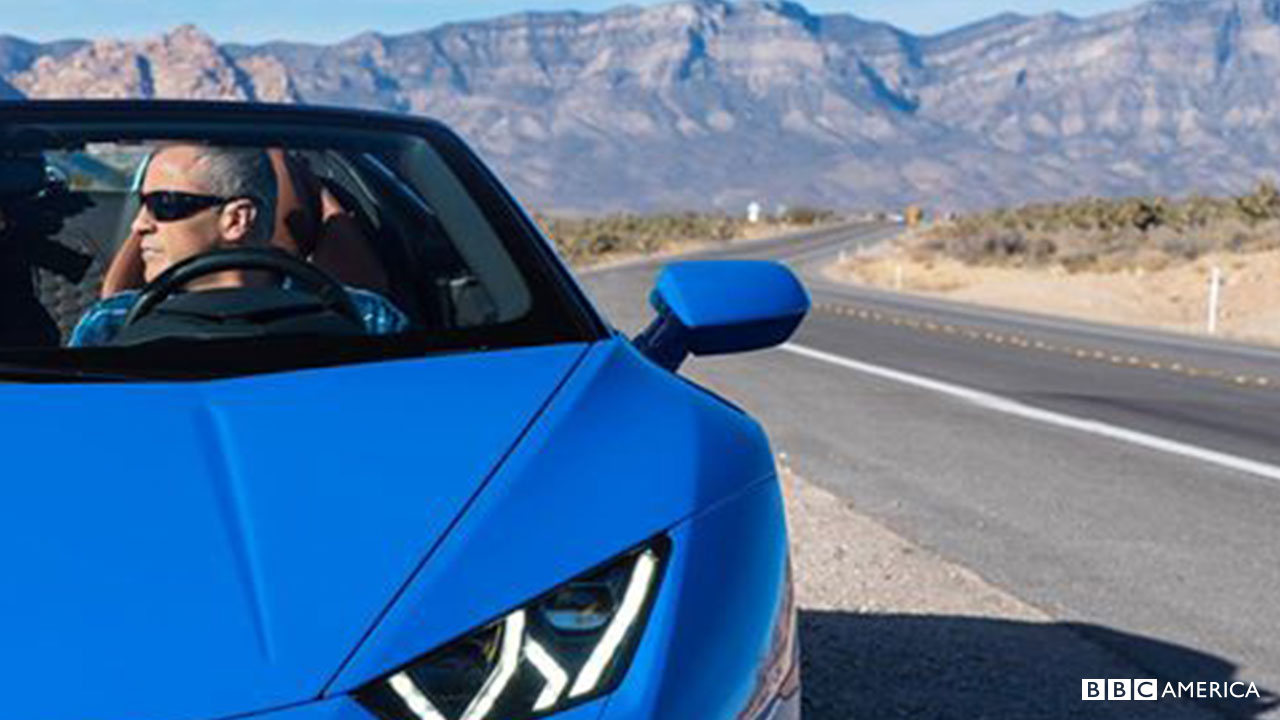 Matt LeBlanc drives the Lamborghini Huracán Spyder from Nevada to California on the new series of Top Gear.