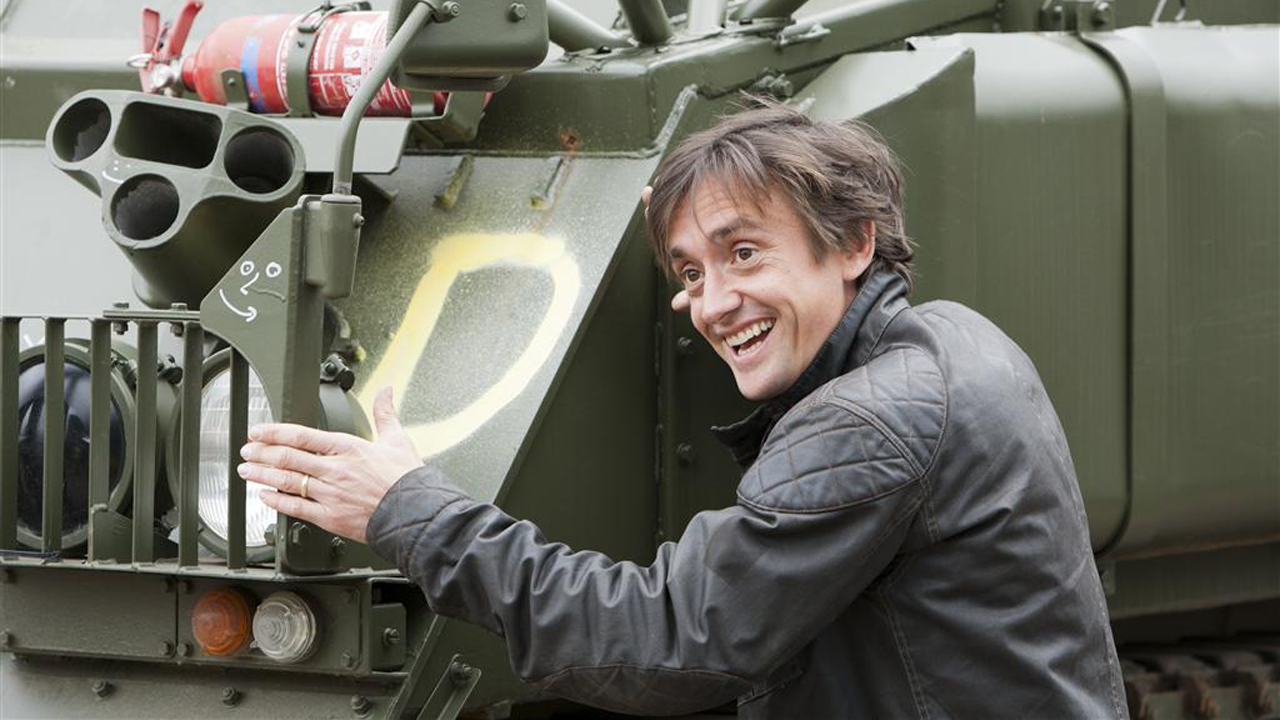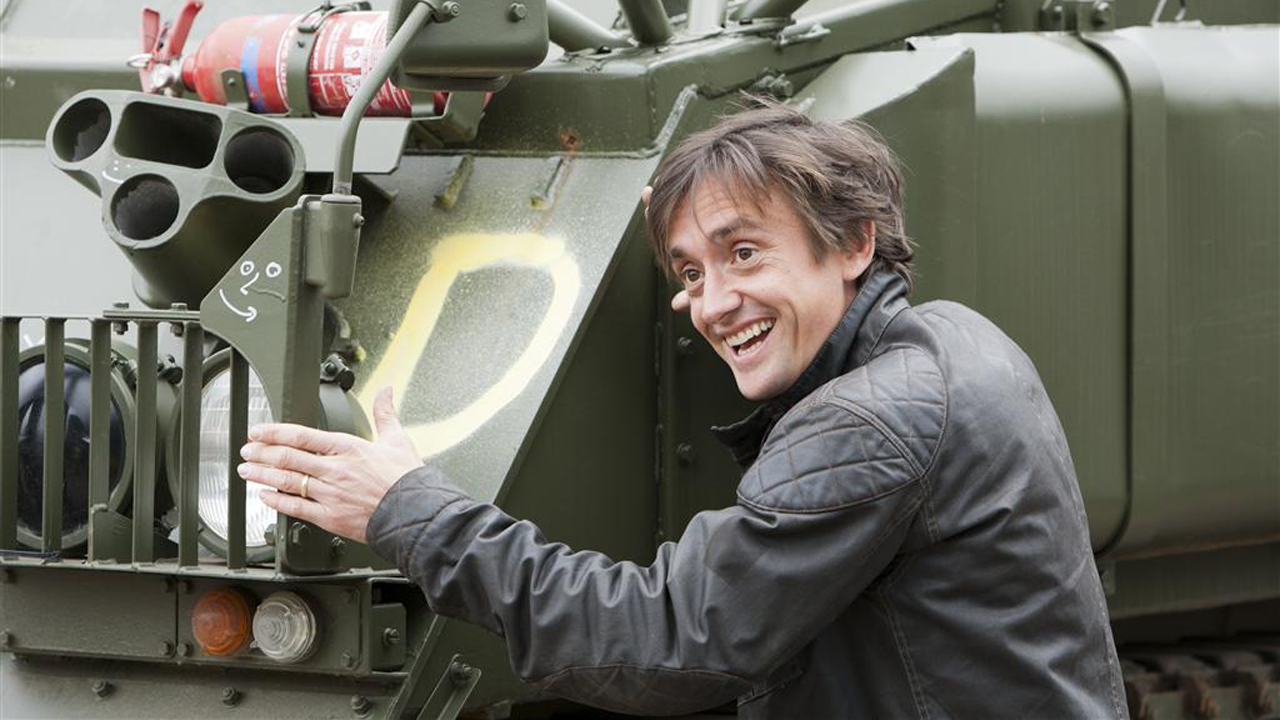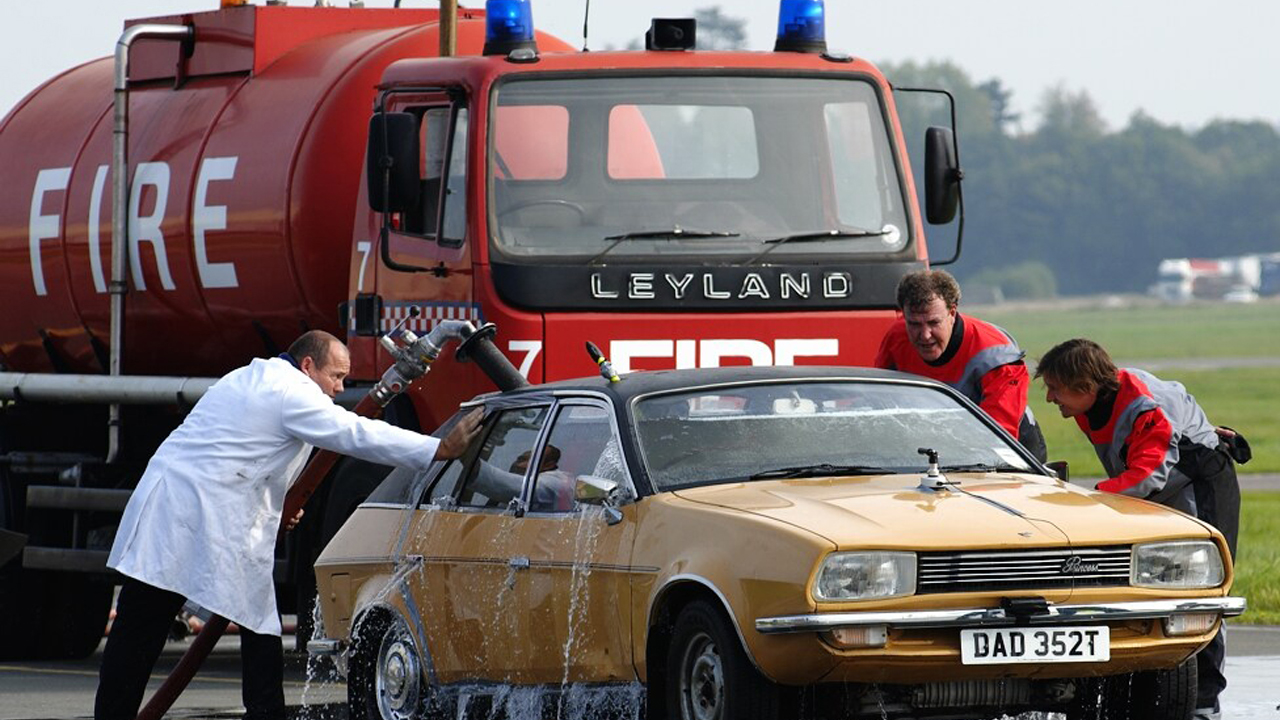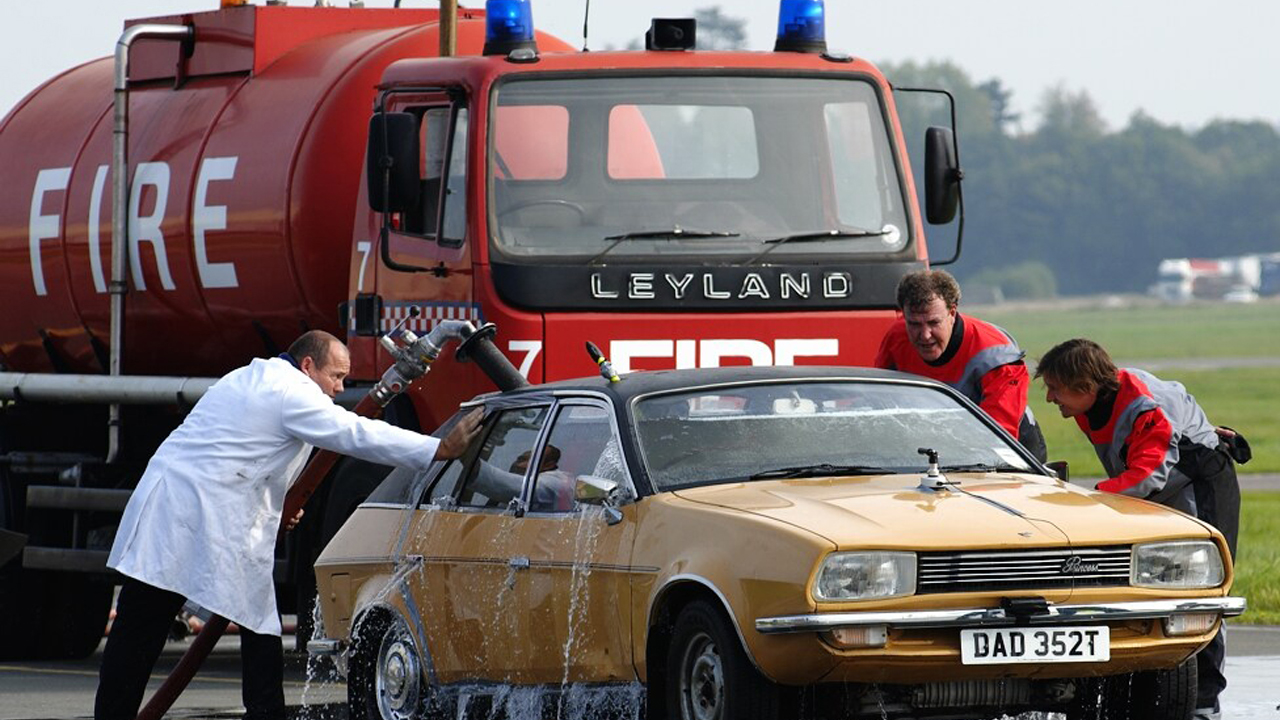 James puts his Austin Princess through the water test.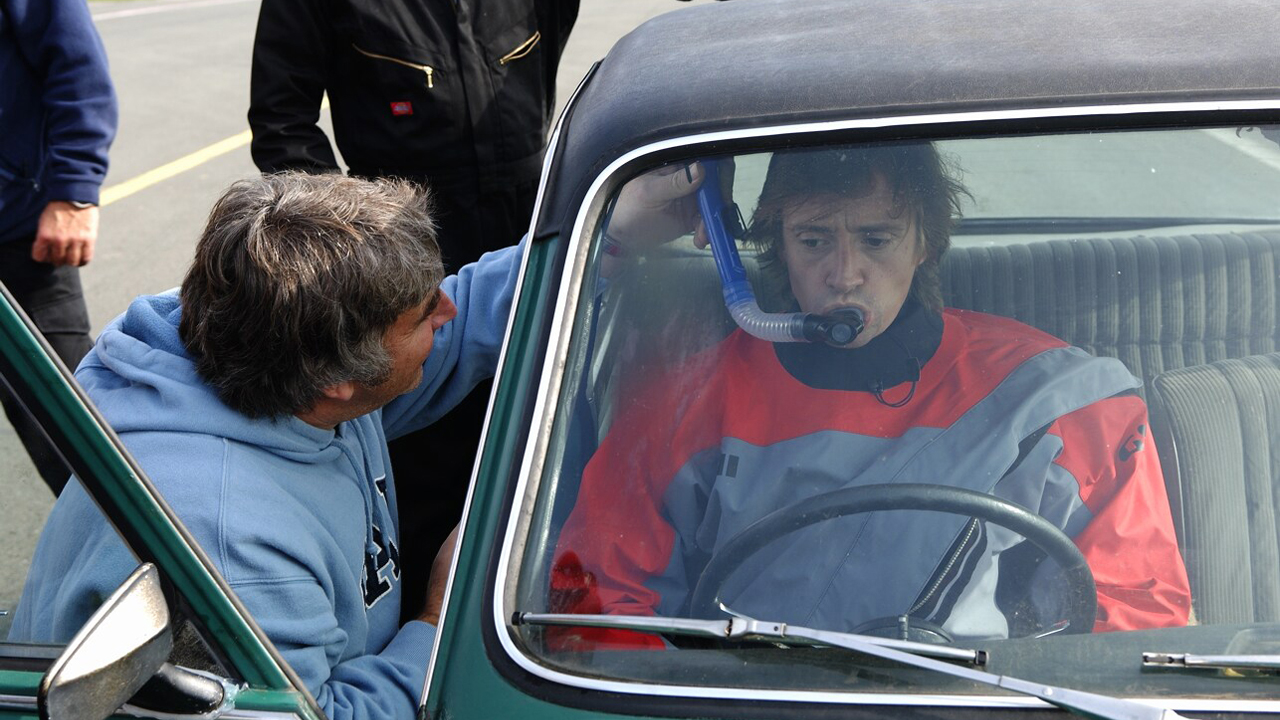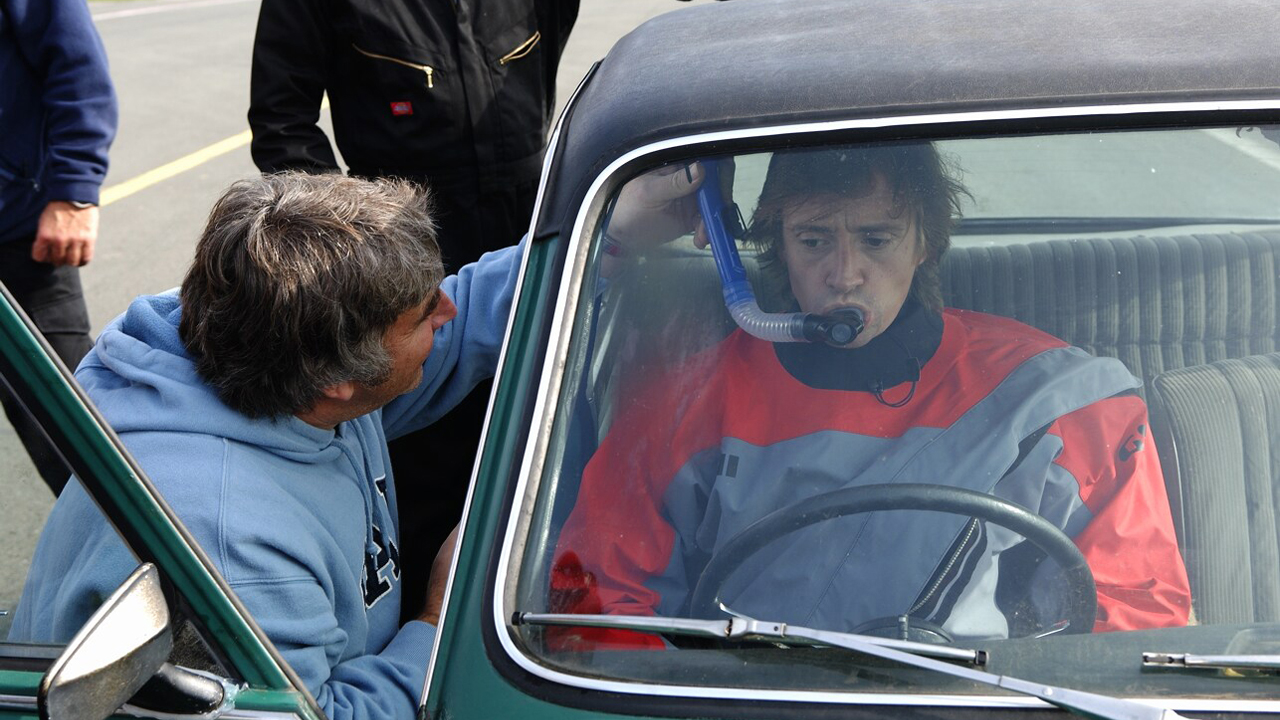 Richard uses a snorkel to breathe in his Triumph Dolomite Sprint.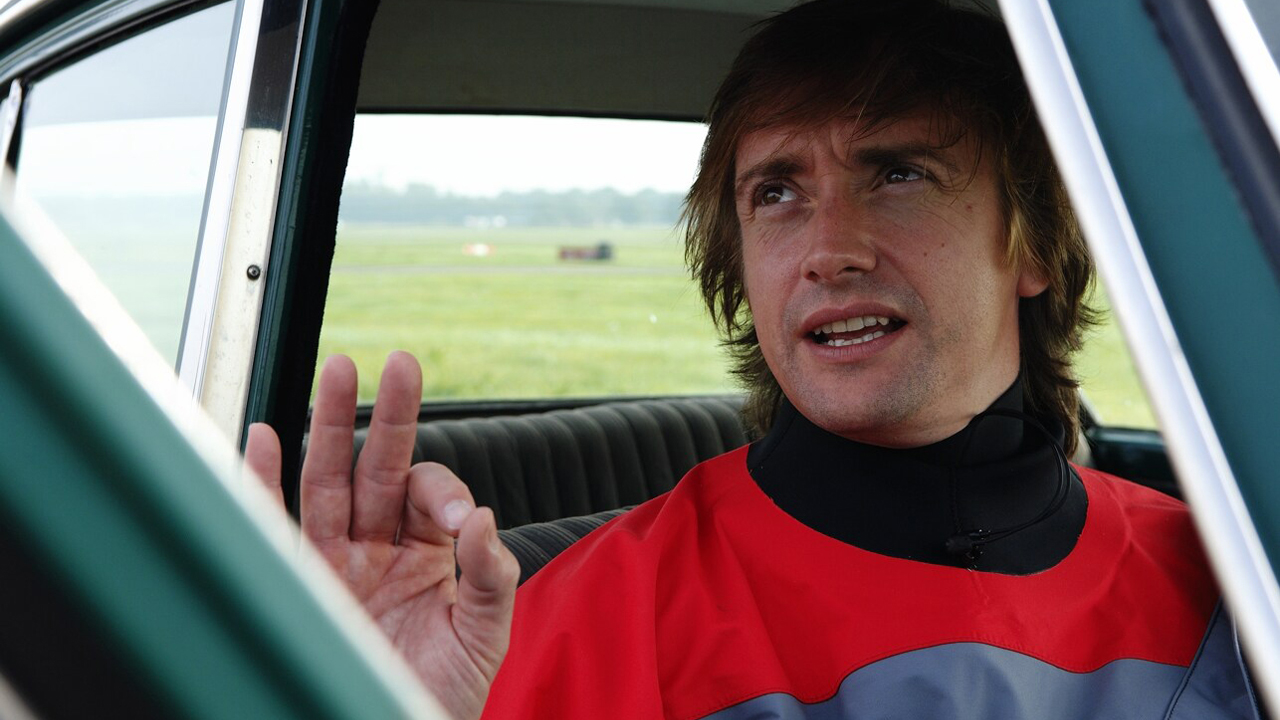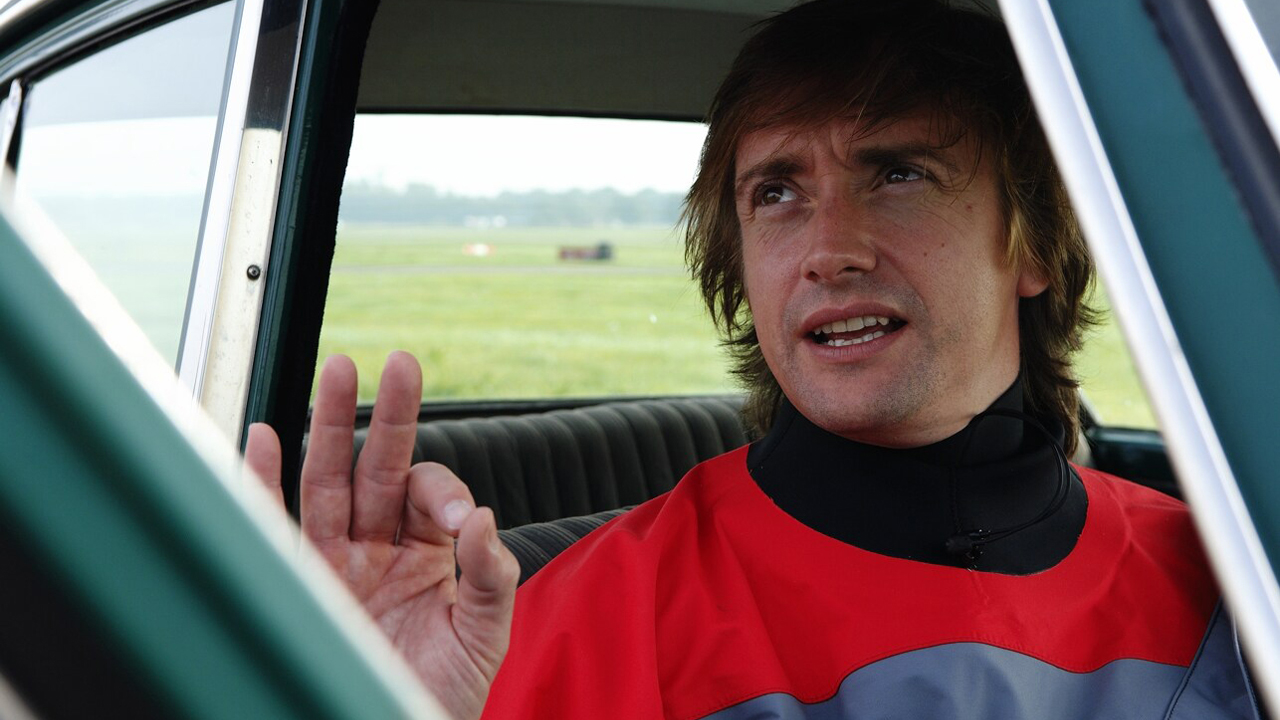 Richard readies for his Triumph Dolomite Sprint to get filled with water.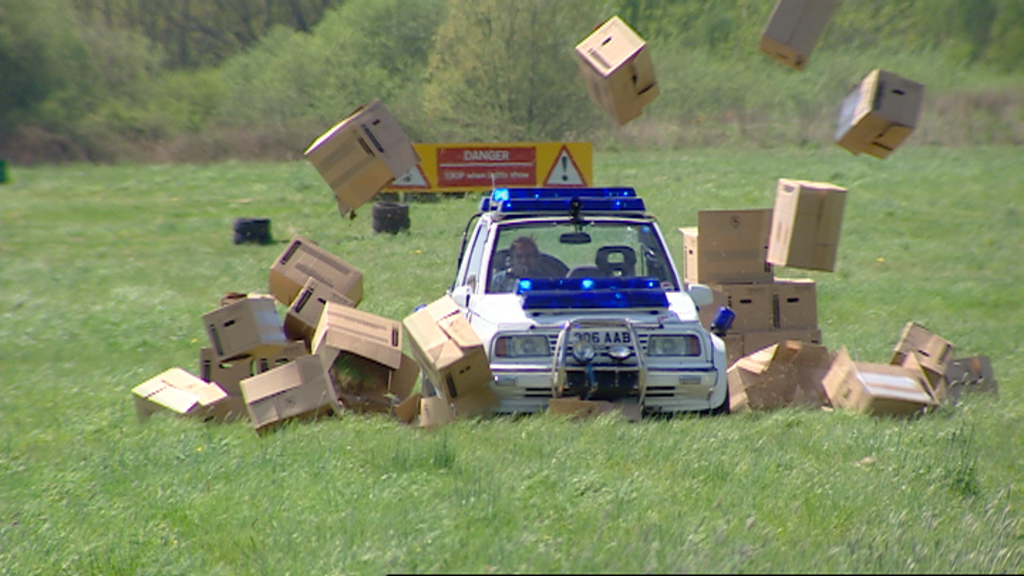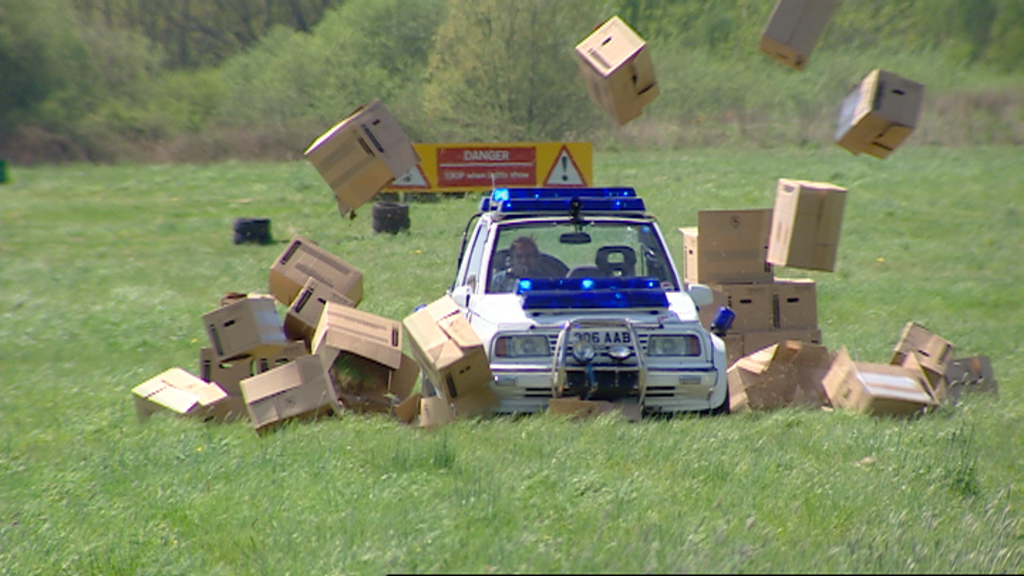 Richard earns points for flamboyance.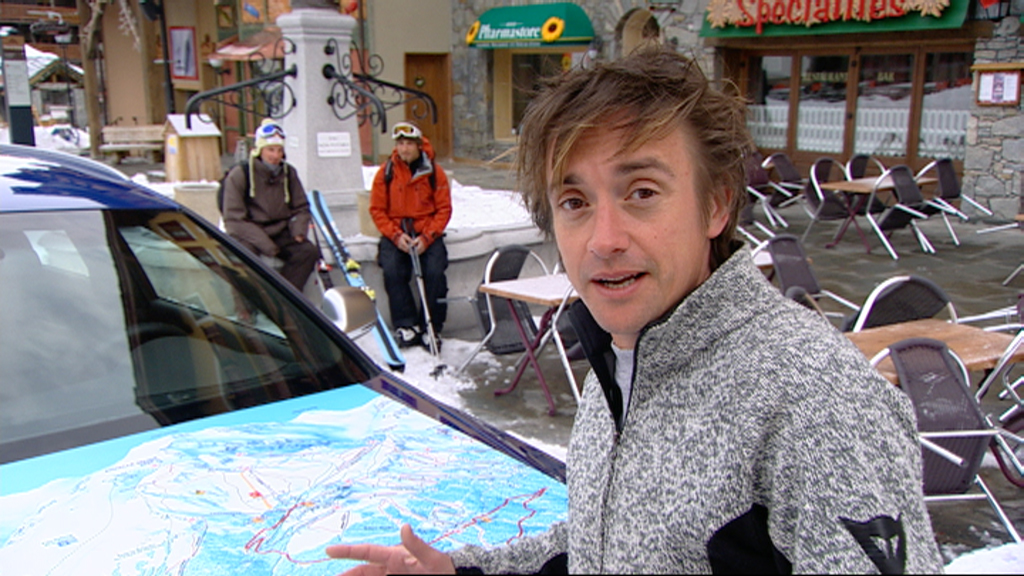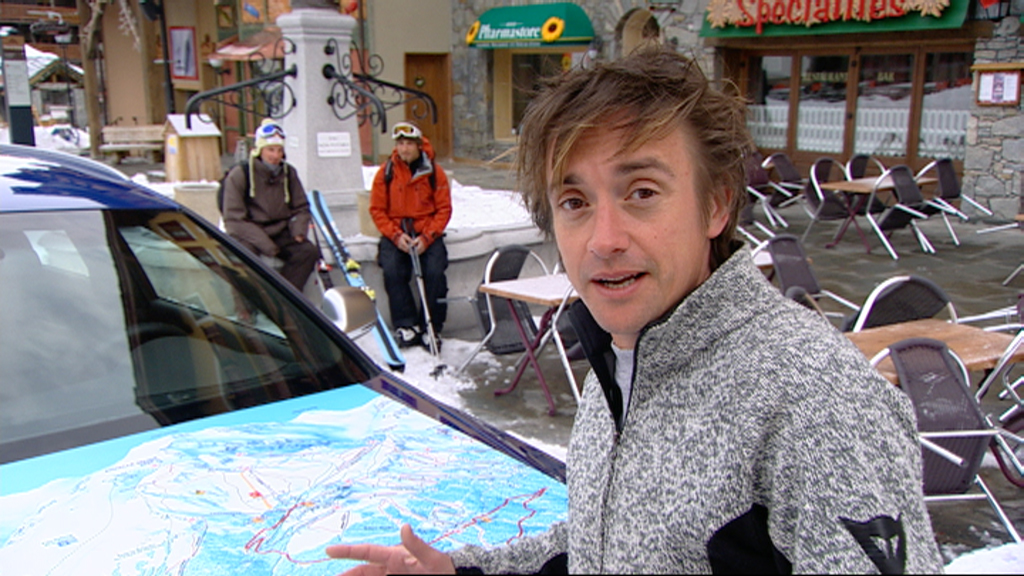 Richard takes a disliking to two top-level skiers in the Alps.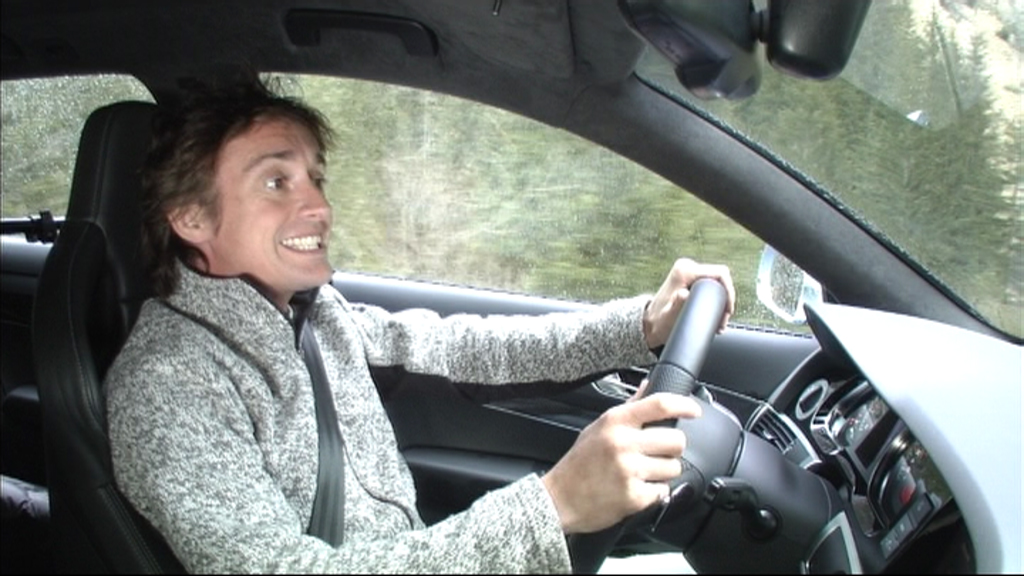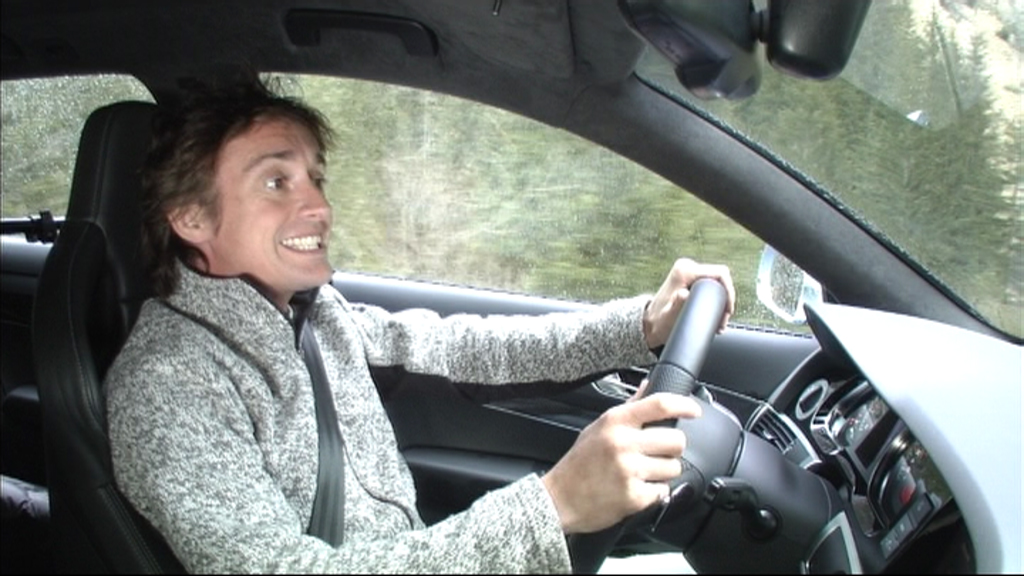 Richard hopes to beat two skiers down the mountain.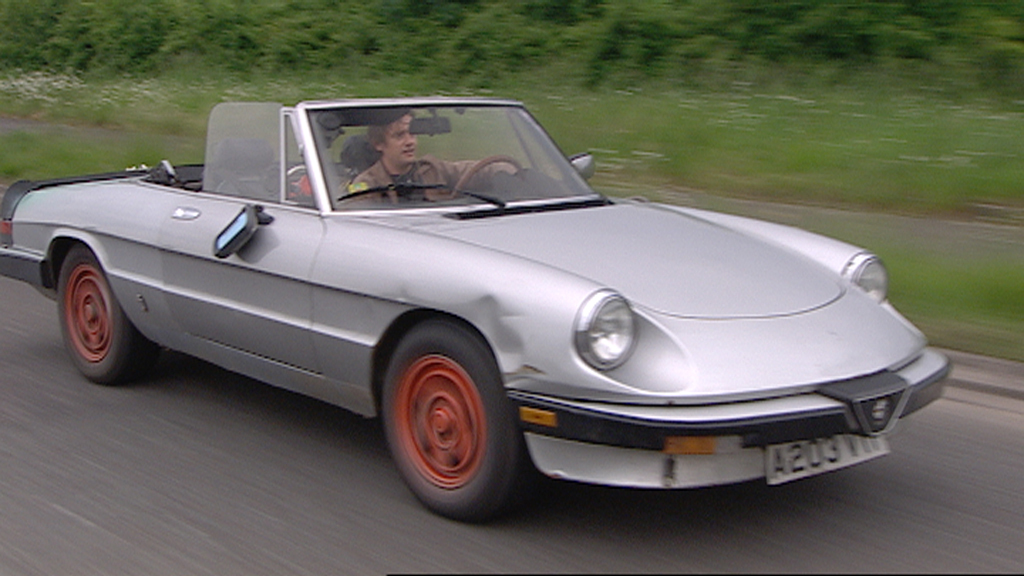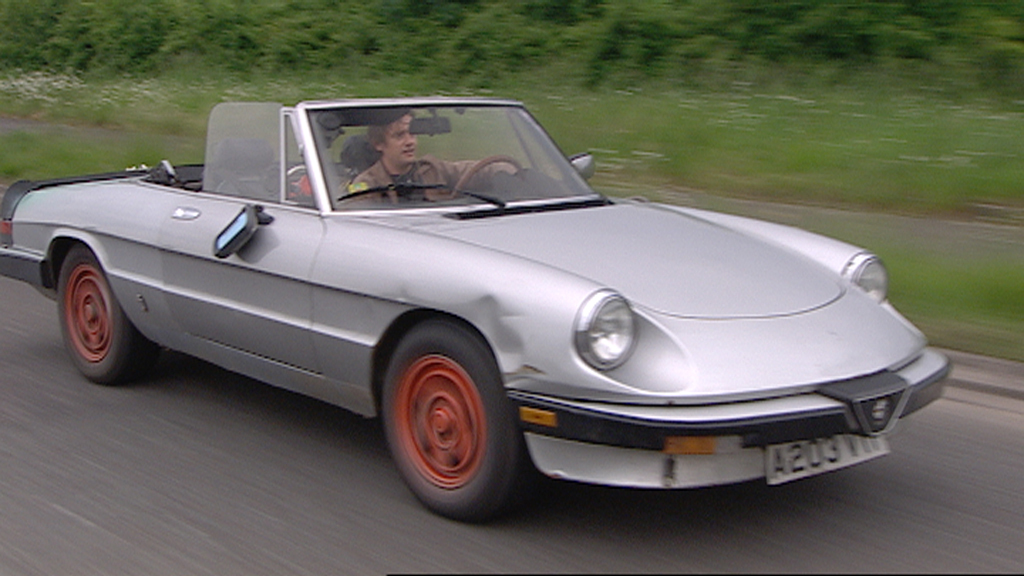 Richard manages to keep his car going with a makeshift water pump.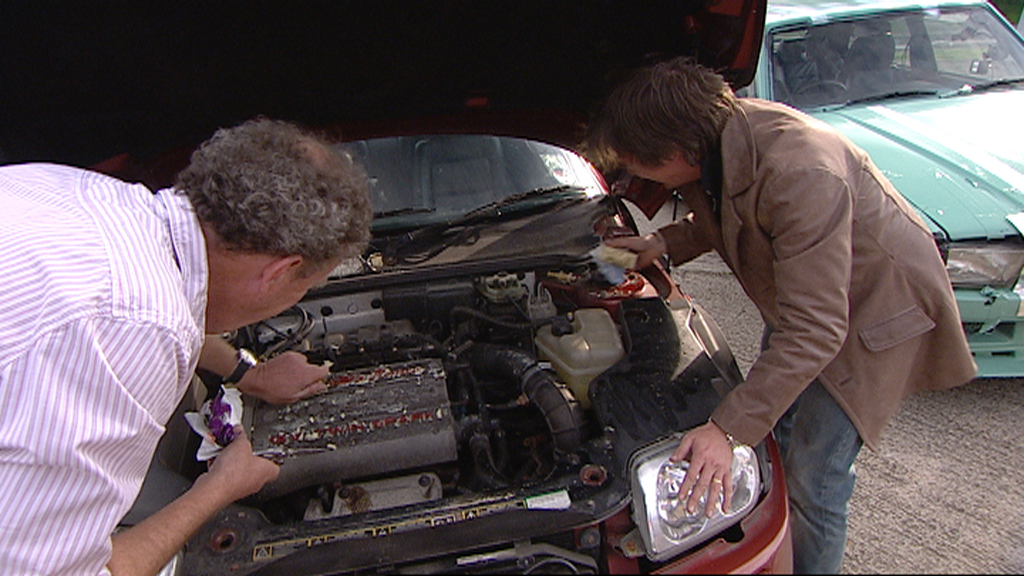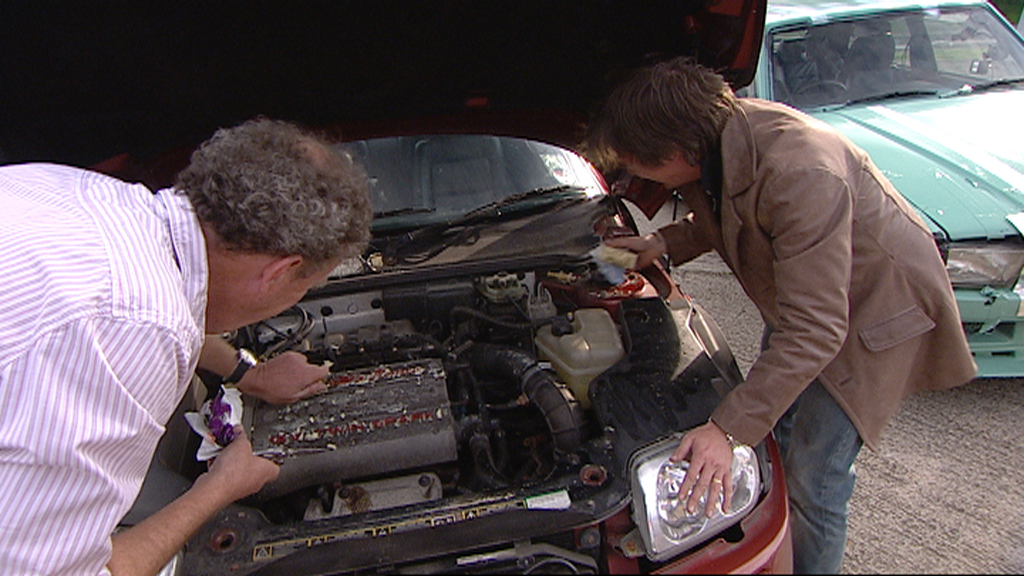 Jeremy and Richard turns James' car into a cheese grater.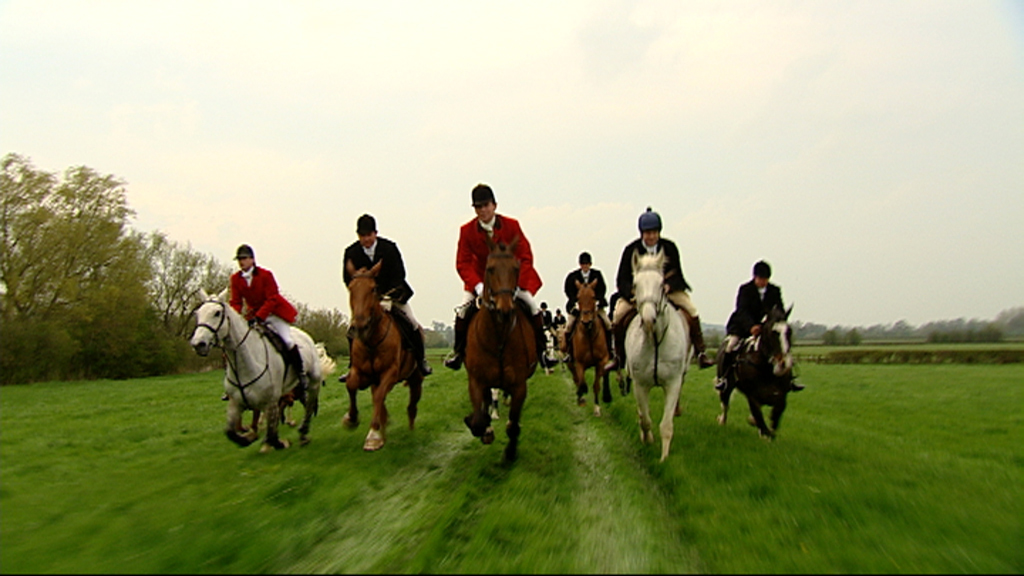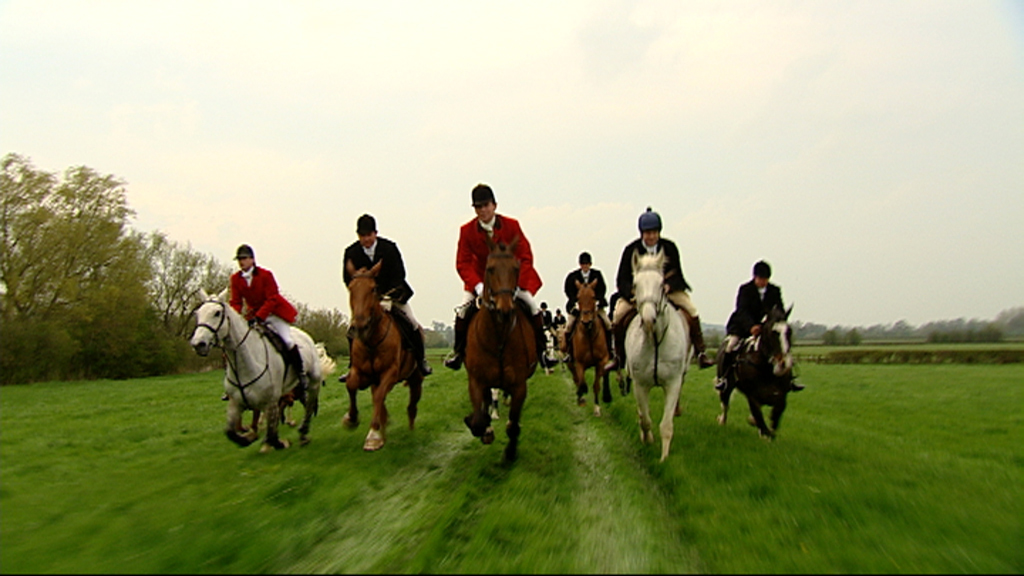 Hunters chase Jeremy at full speed after a two-minute head start.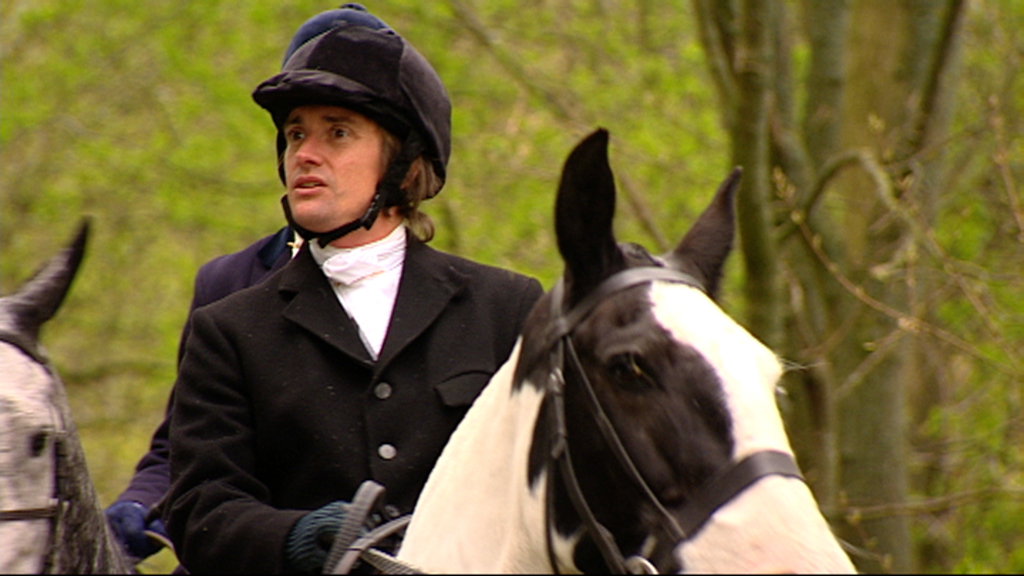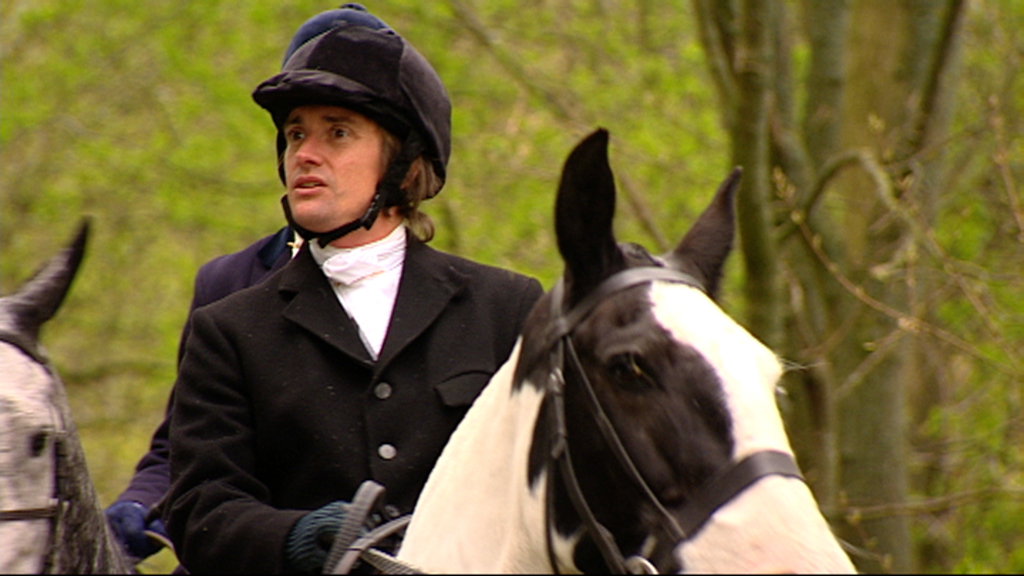 Richard uses his tracking skills to hunt Jeremy.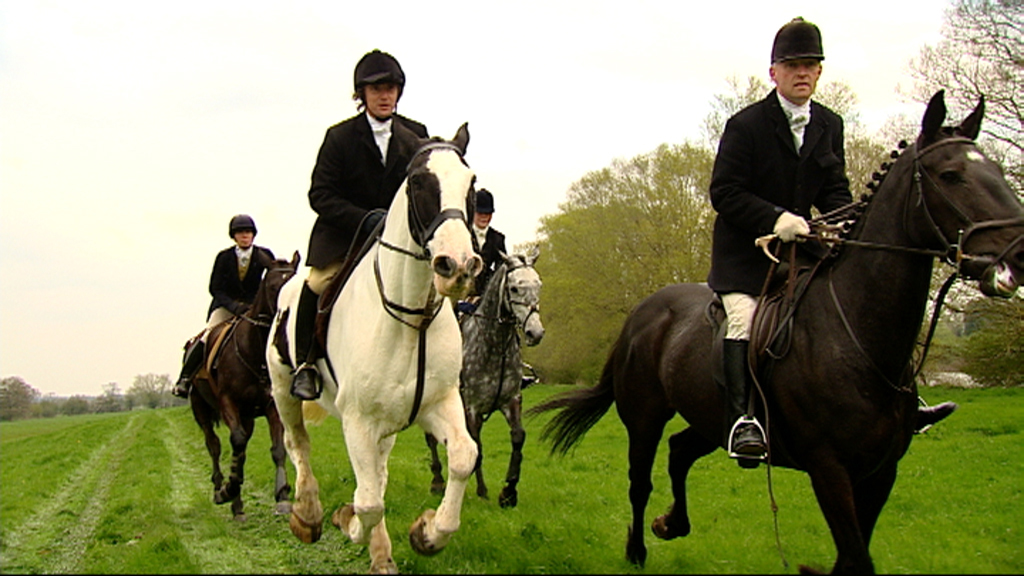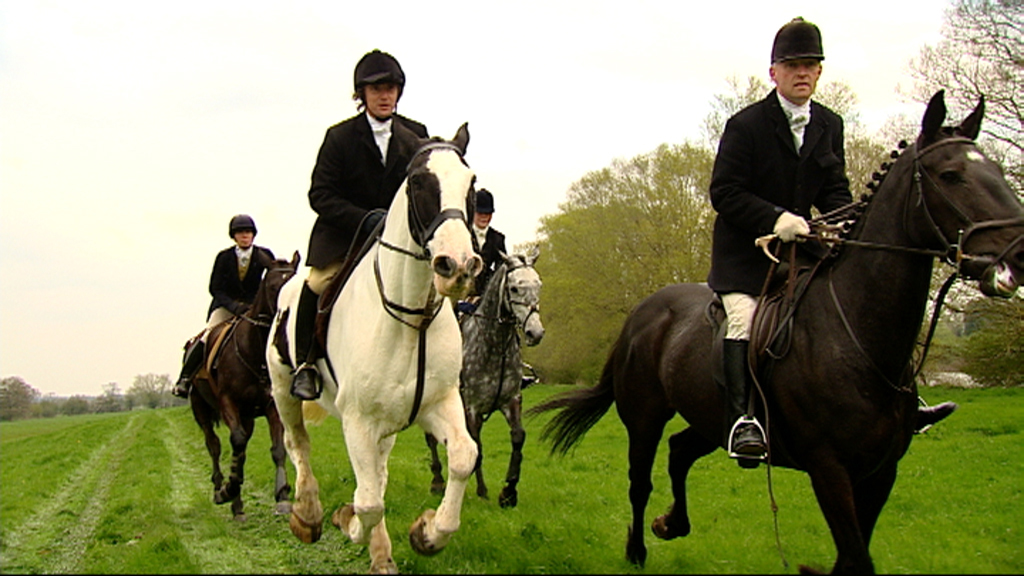 Richard stays on Jeremy's track.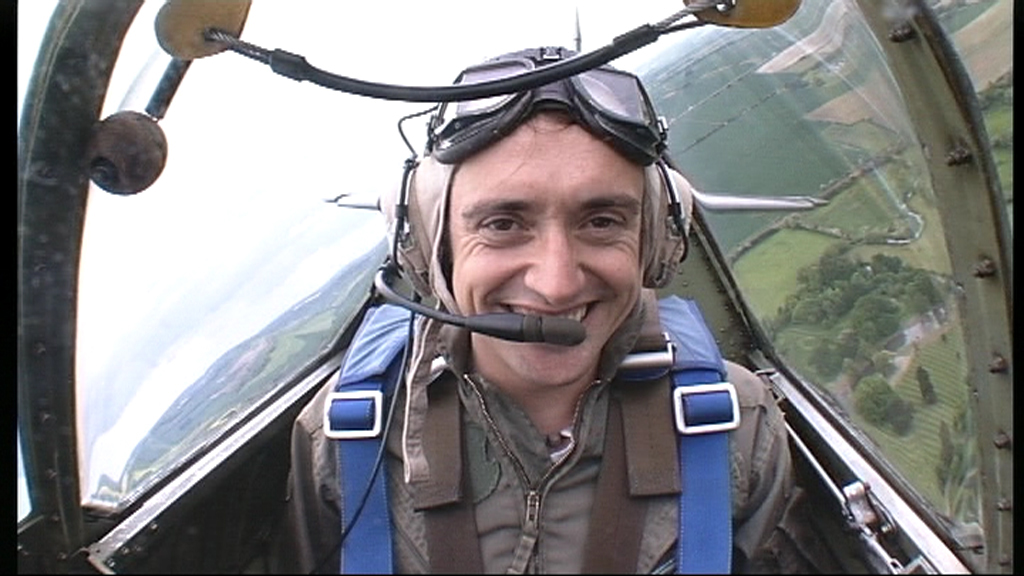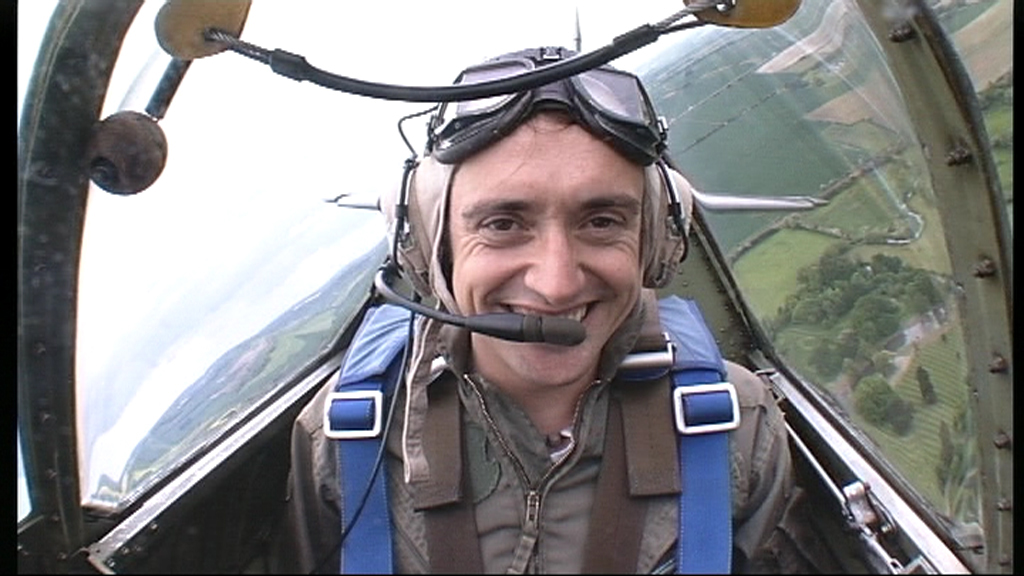 Richard on his flight to Belgium.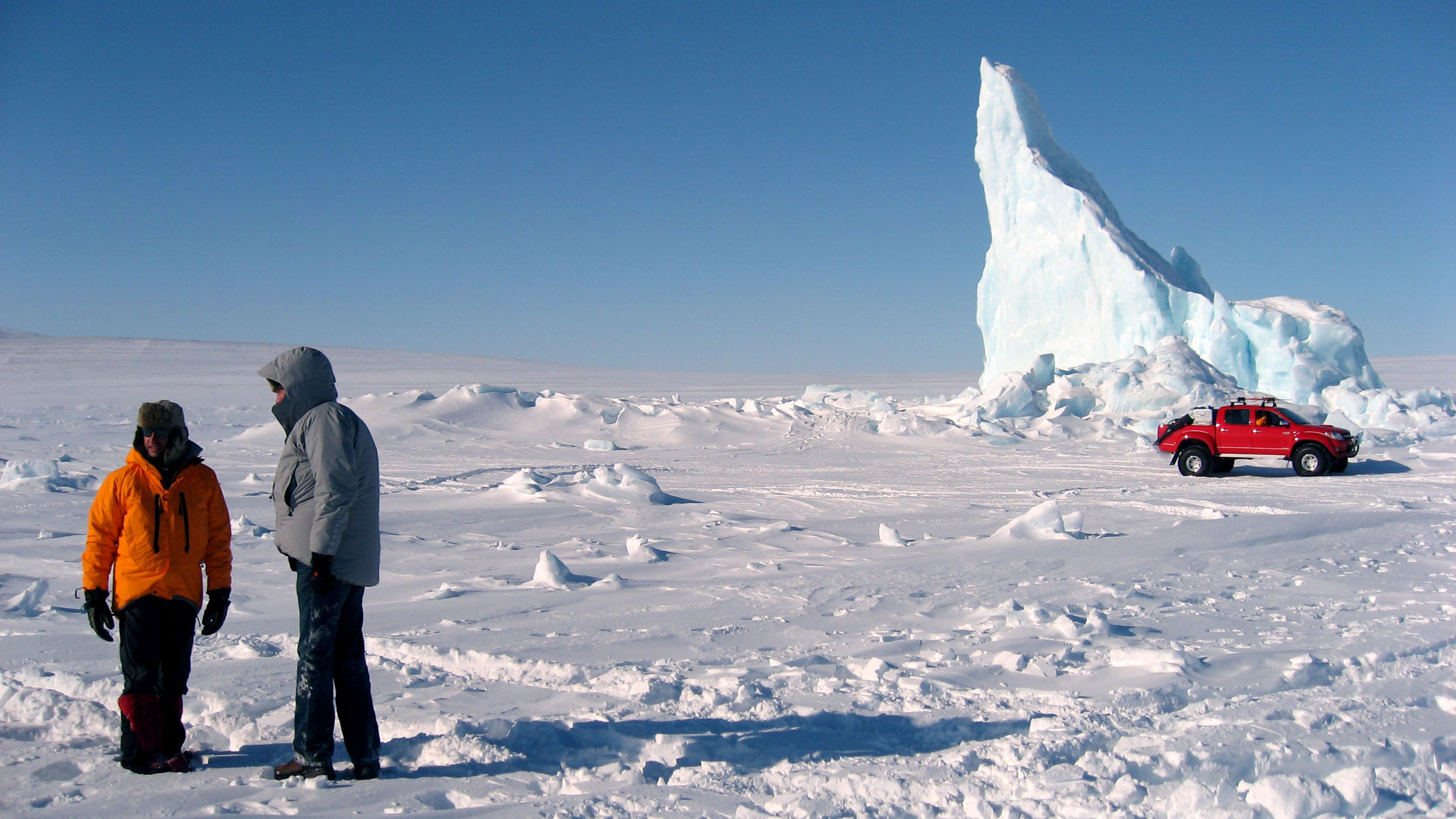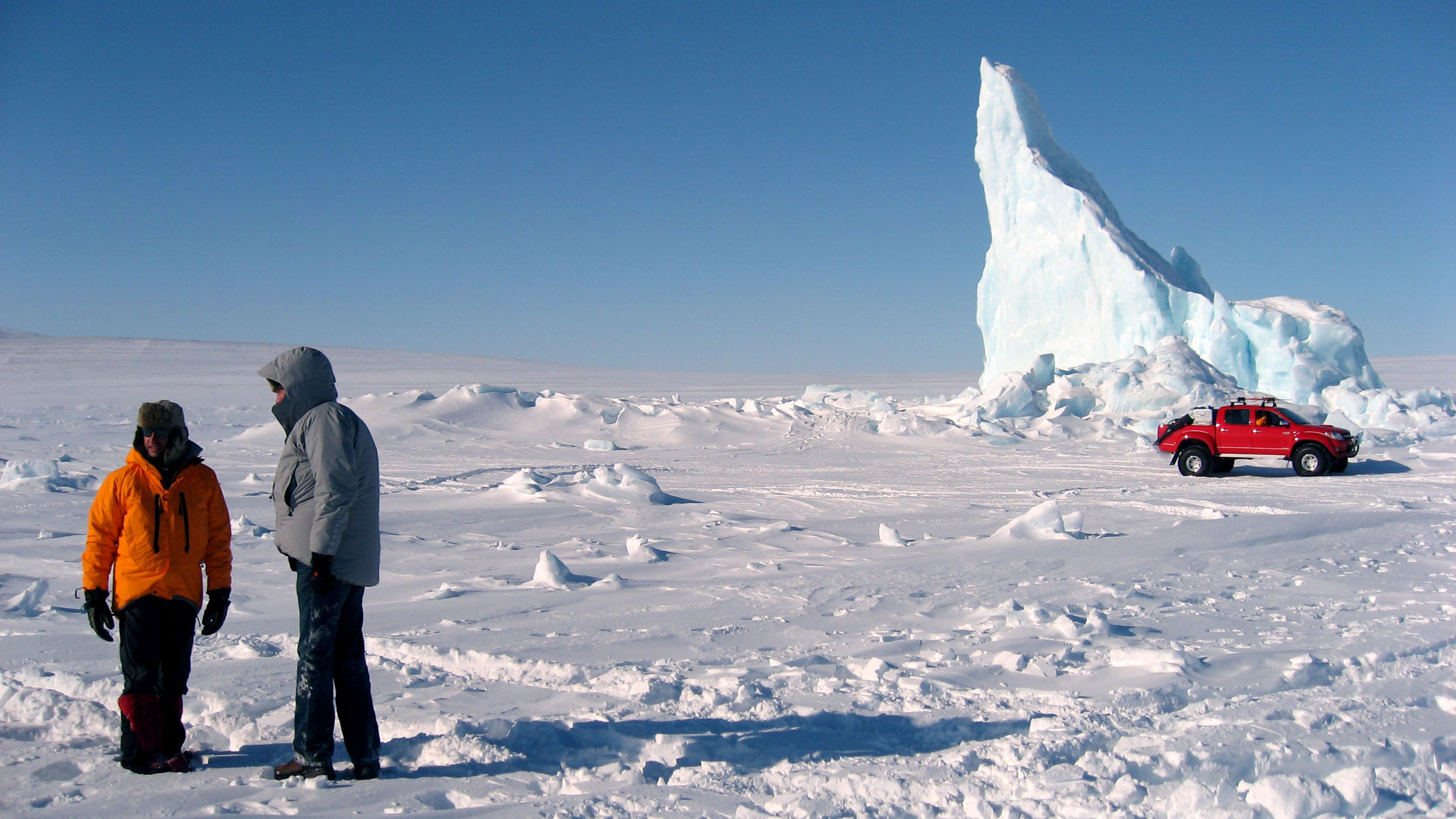 Richard Hammond and Jeremy Clarkson discuss the challenge ahead. Itís the ultimate test of man against machine or should that be dog against machine? Either way, itís Top Gearís most ambitious and arduous challenge to date. In 2007 Jeremy Clarkson, James May and Richard Hammond will undertake the ëPolar Challengeí. This epic land race will start in the town of Resolute, Northern Canada and finish, in theory at least, 450 miles distant at the Magnetic North Pole. The terrain in between is some of the toughest on earth - a mix of mountainous land masses and jagged sea ice where temperatures can drop to a mind numbing minus 65 degrees centigrade. And then there are the Polar Bears. The Arctic is home to 80% of the worldís population and when it comes to lunch they really donít care if itís seal or human. Pitting dog power against horse power may sound like a one sided contest but given the nature of the terrain thereís no telling who will make it to The Pole first. In fact thereís no guarantee that either team will make it to the finish line at all. WARNING: Use of this copyright image is subject to the Terms of Use of BBC Digital Picture Service. In particular, this image may only be used during the publicity period for the purpose of publicising TOP GEAR and provided the BBC is credited. Any other use of this image on the internet or for any other purpose whatsoever, including advertising or other commercial uses, requires the prior written approval of the BBC.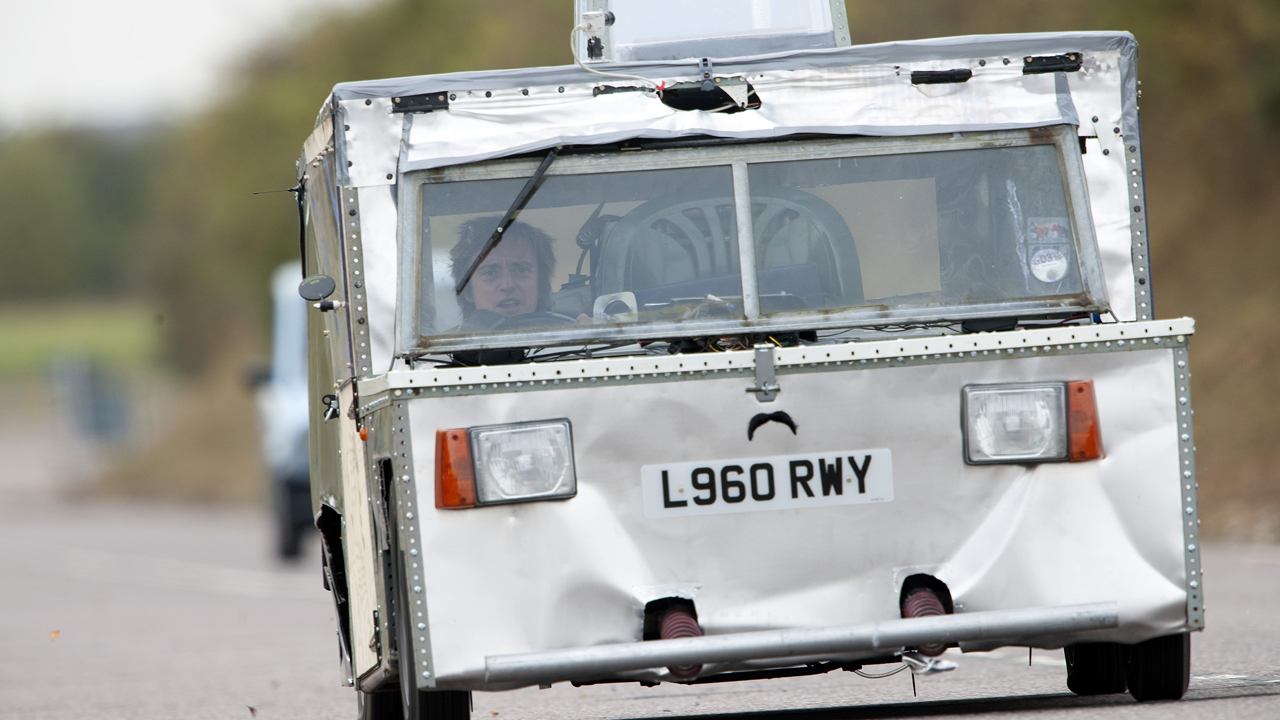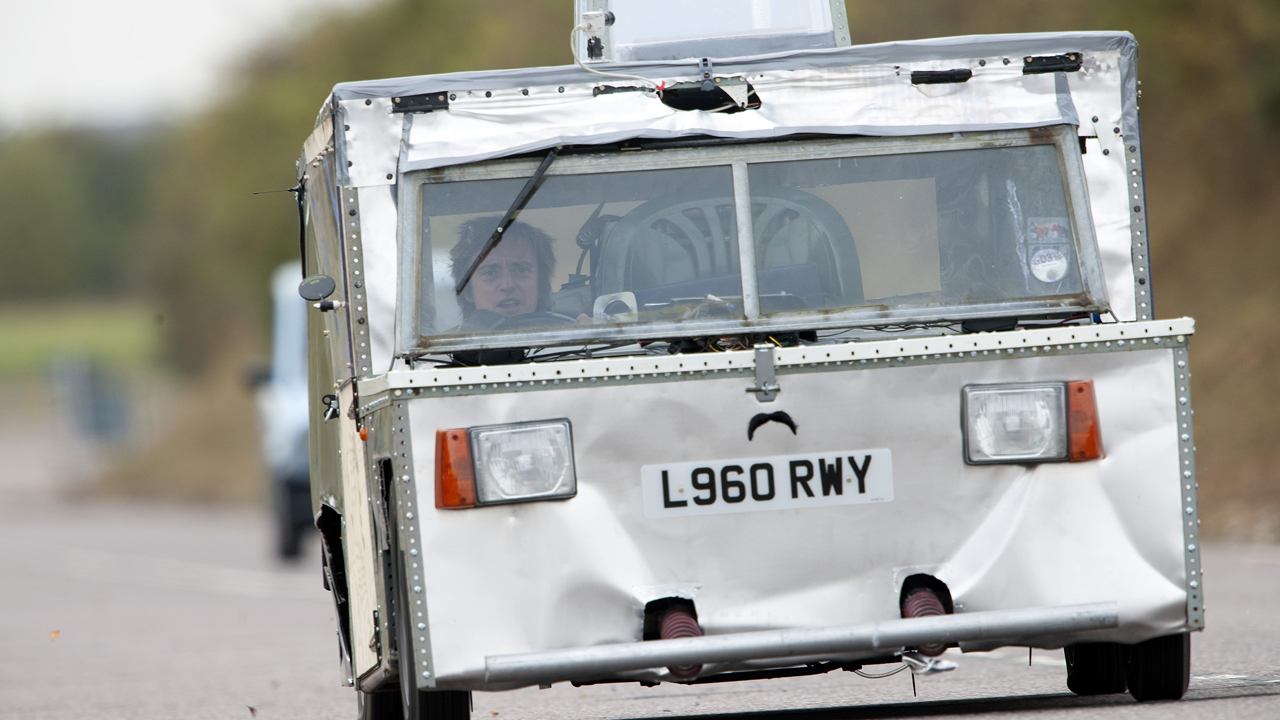 Richard drives the Hammerhead-i Eagle Thrust.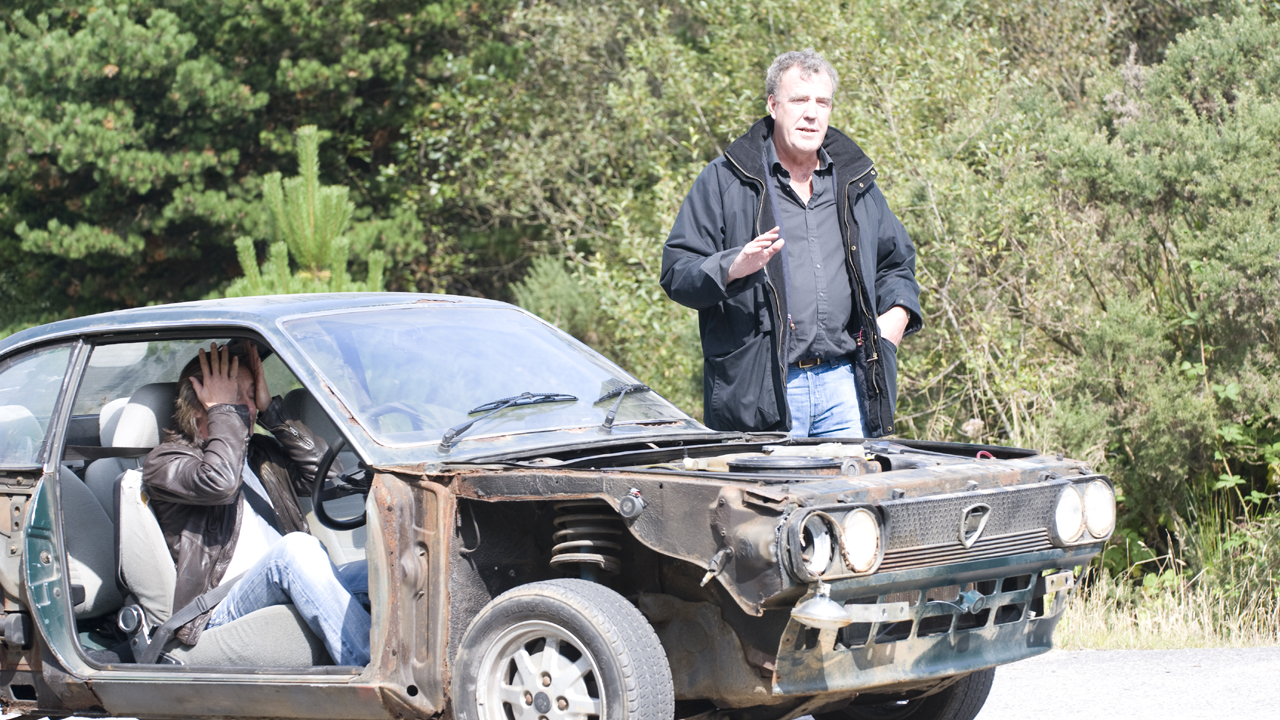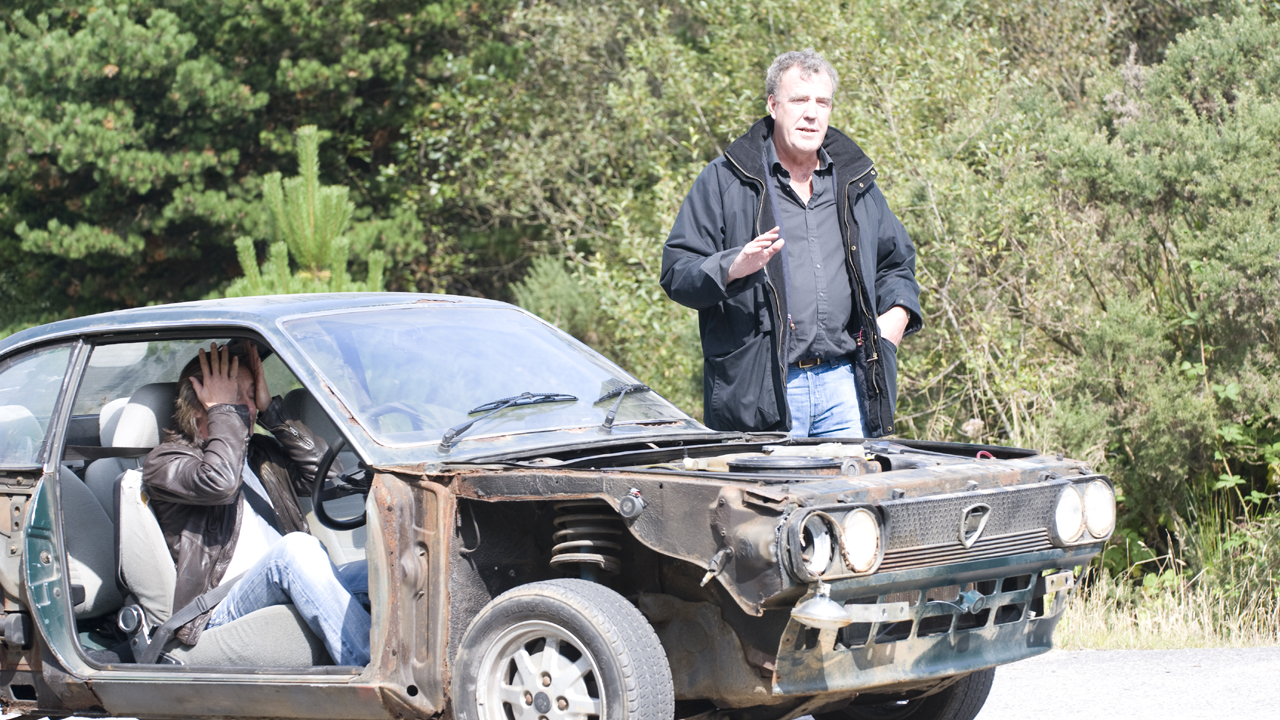 Richard and Jeremy prove that the Lancia is tougher than people might think.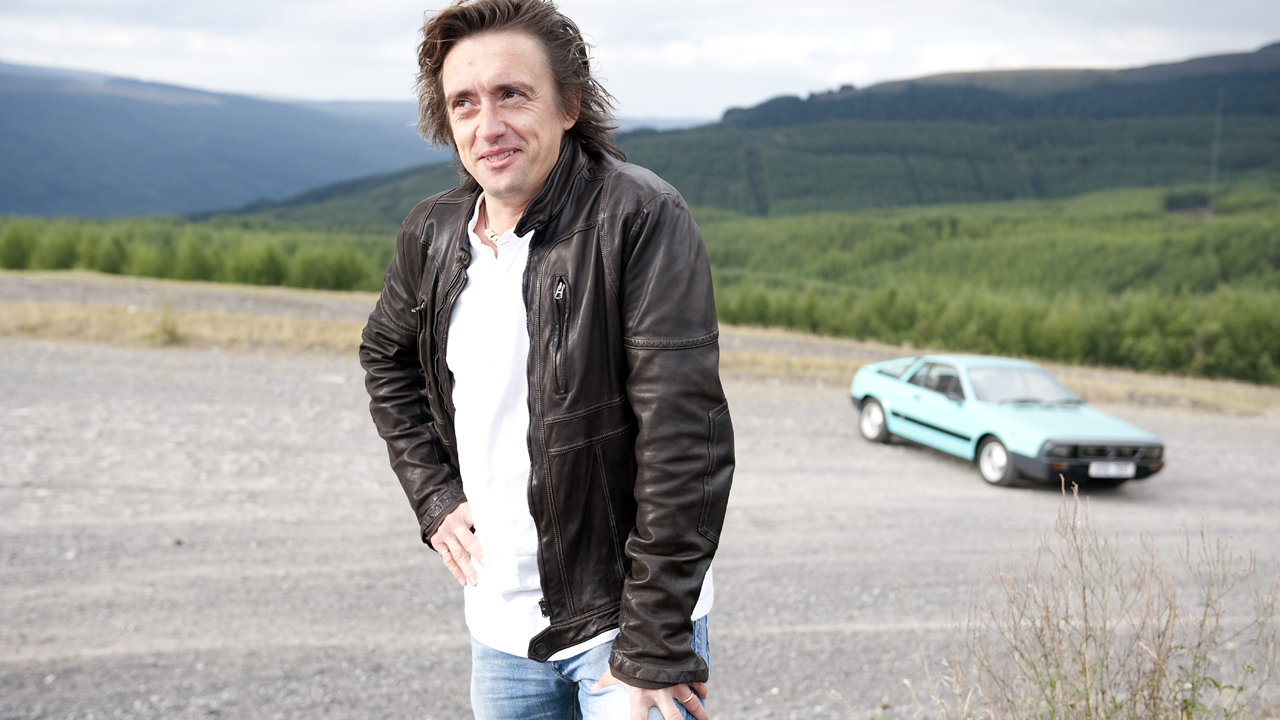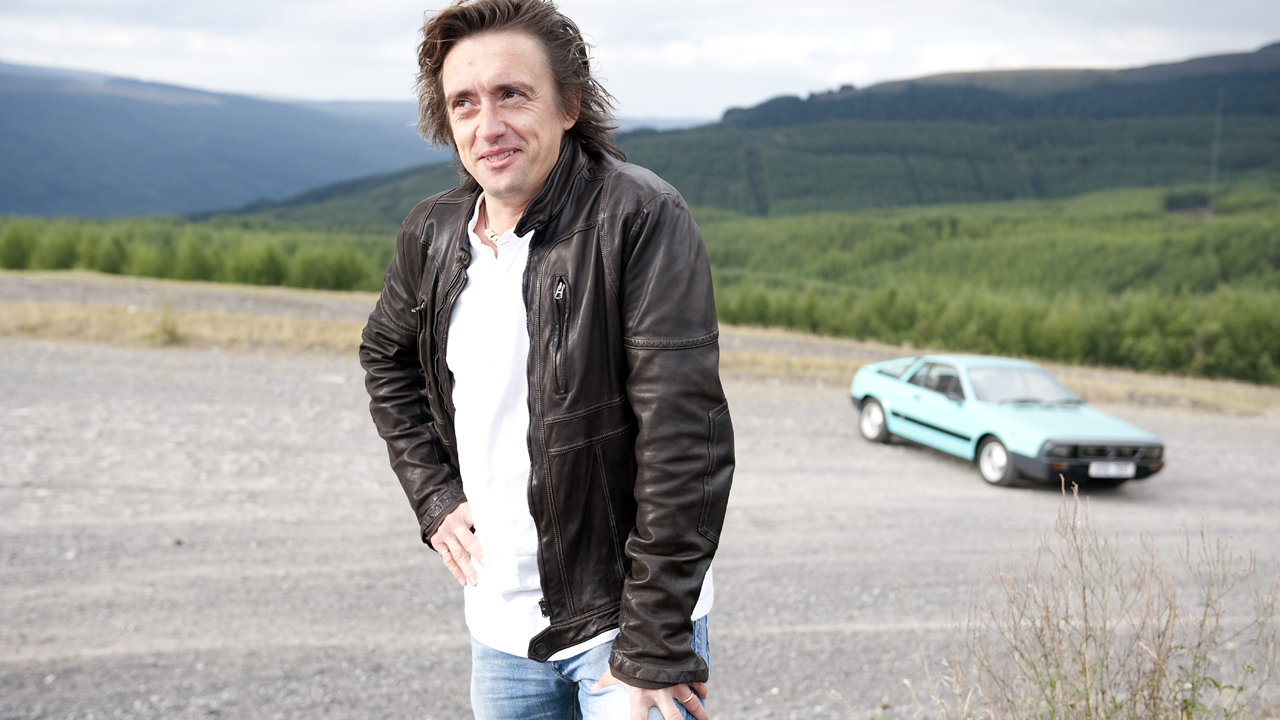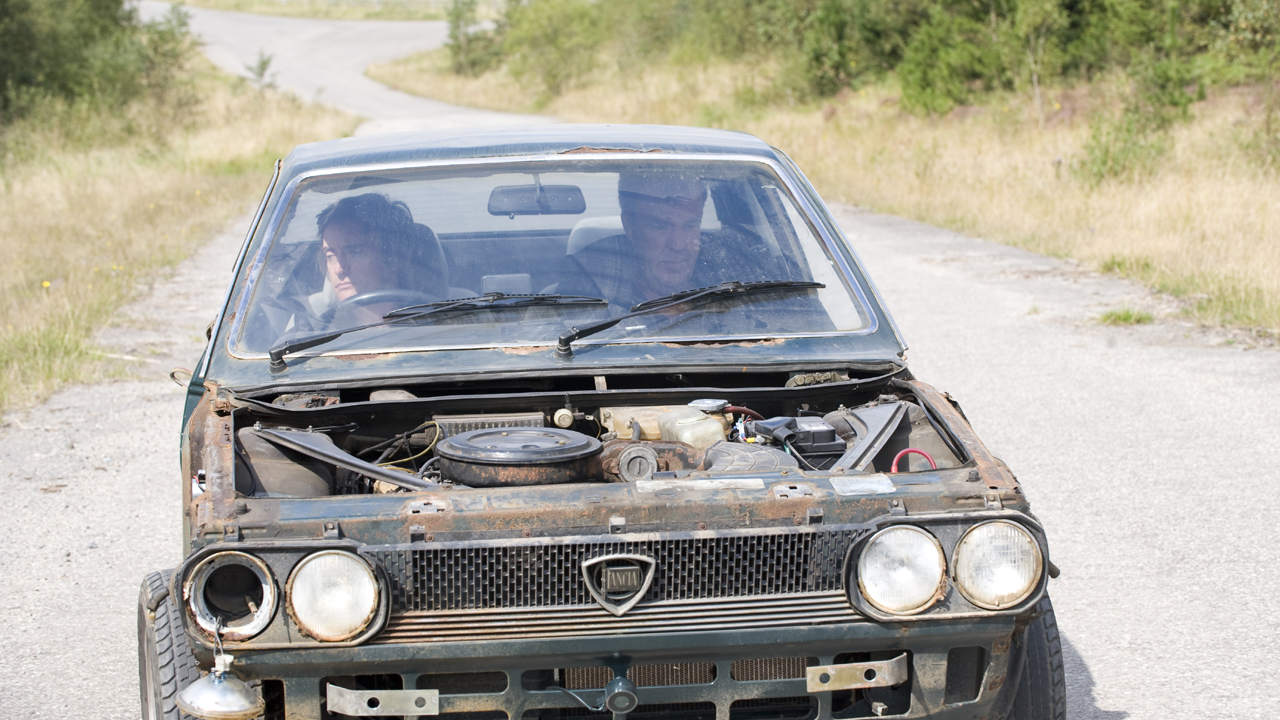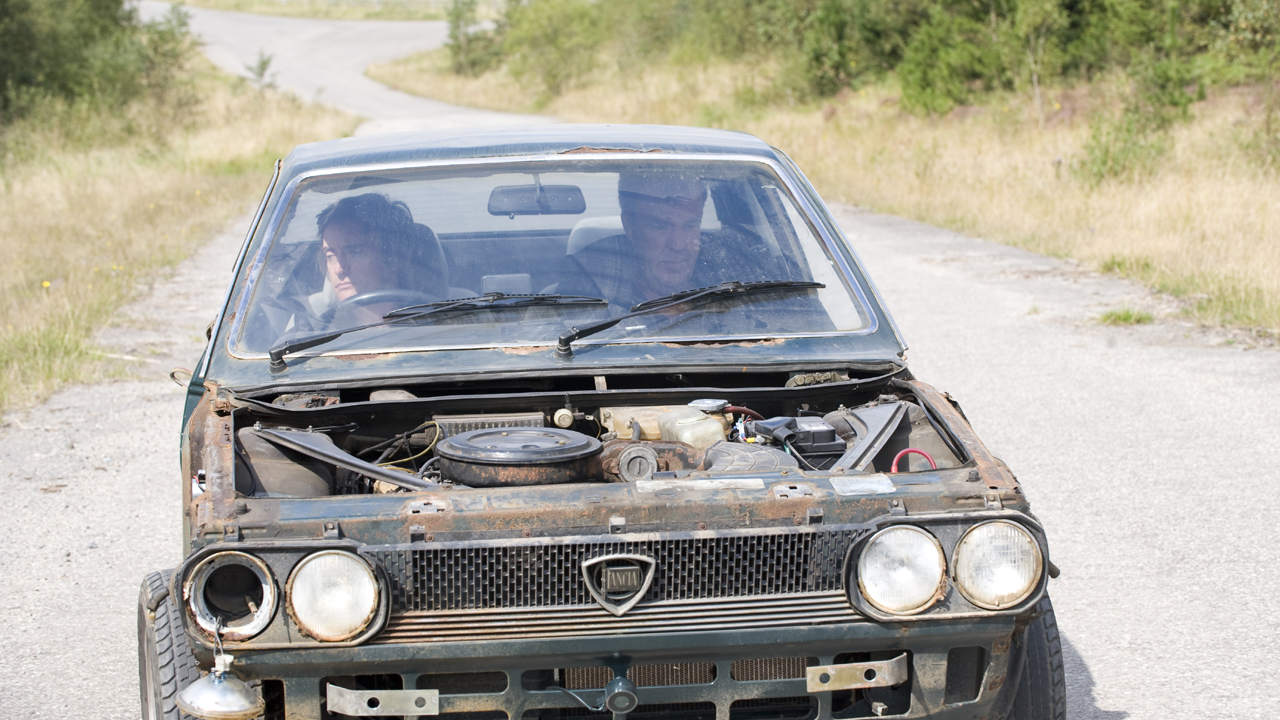 Jeremy and Richard sit in a broken down Lancia.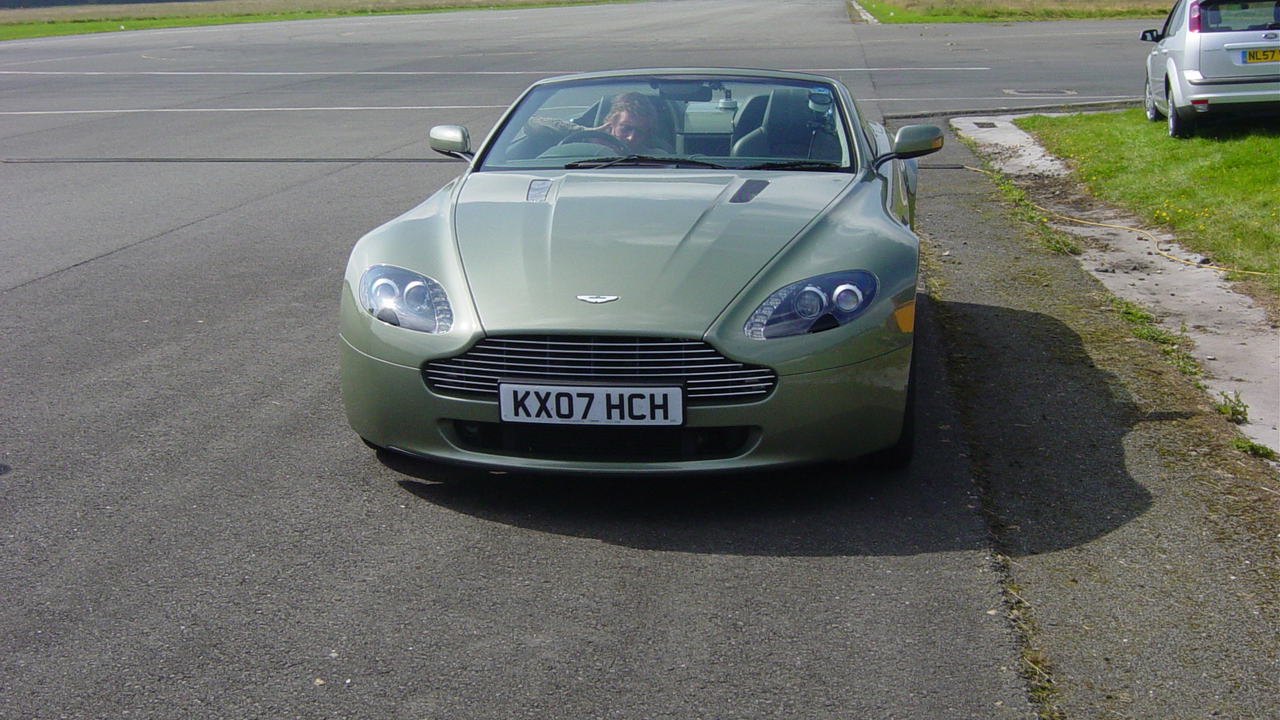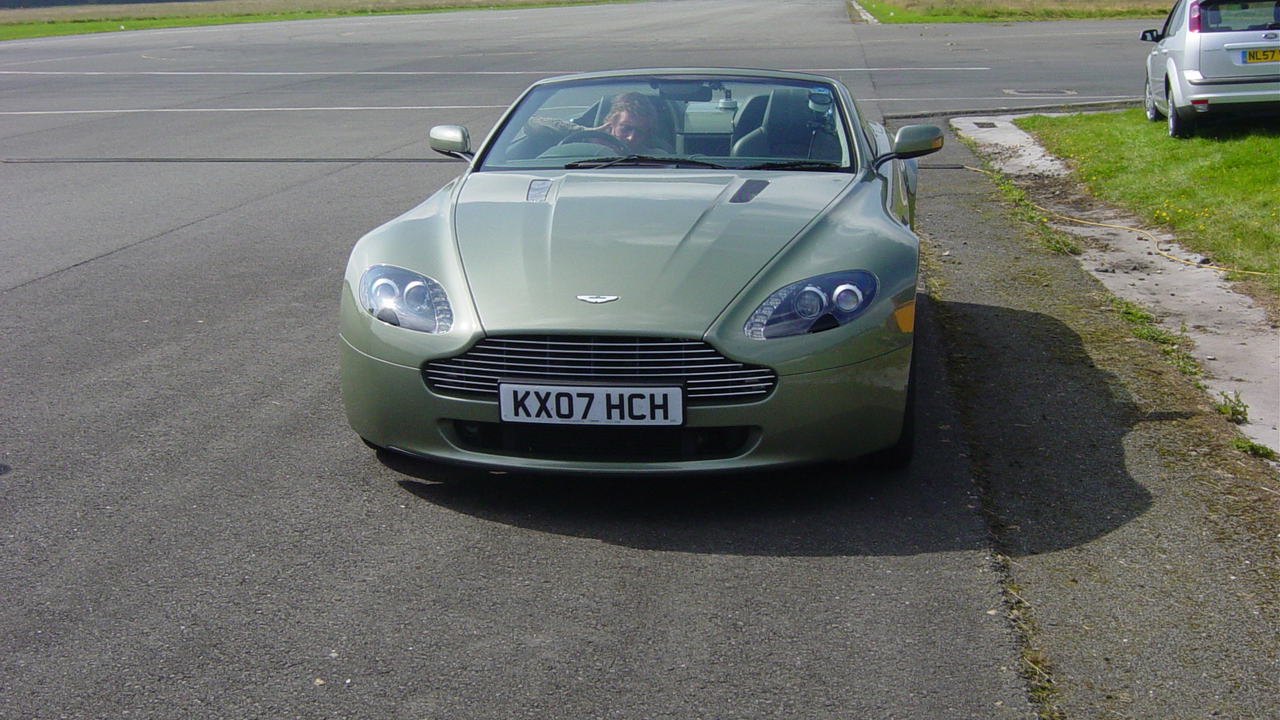 Richard in an Aston Martin V8 Vantage Roadster.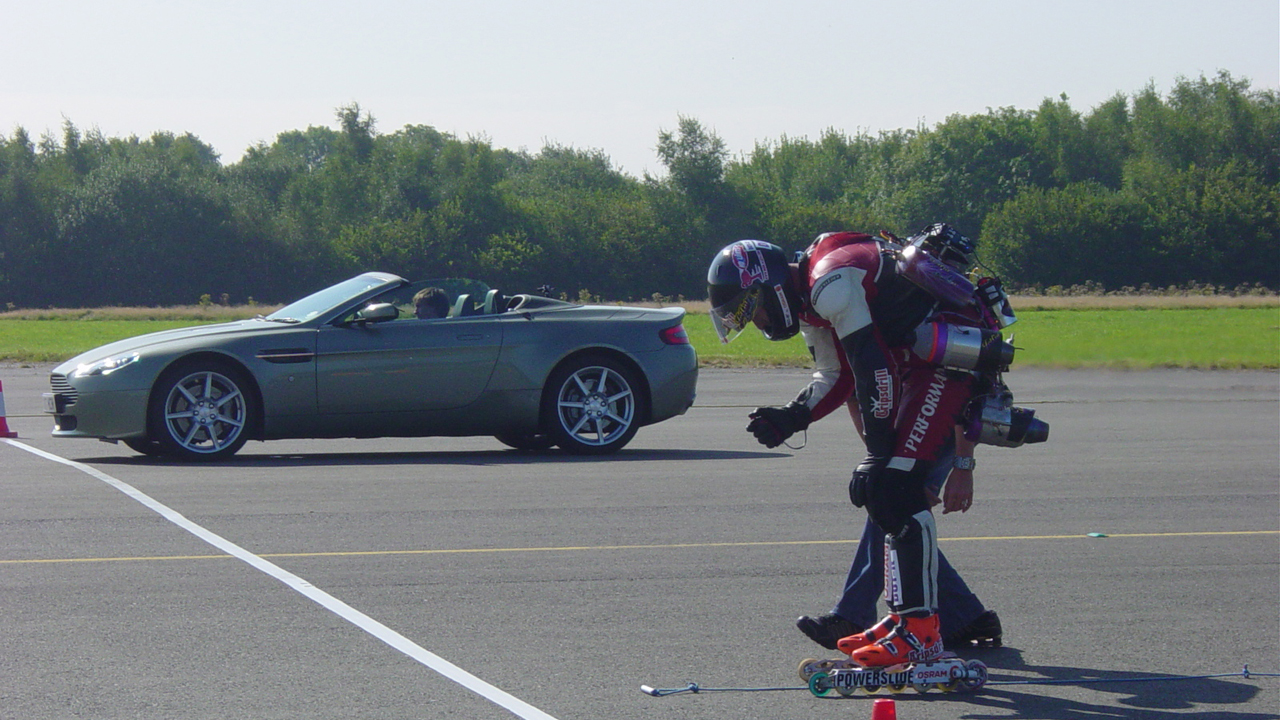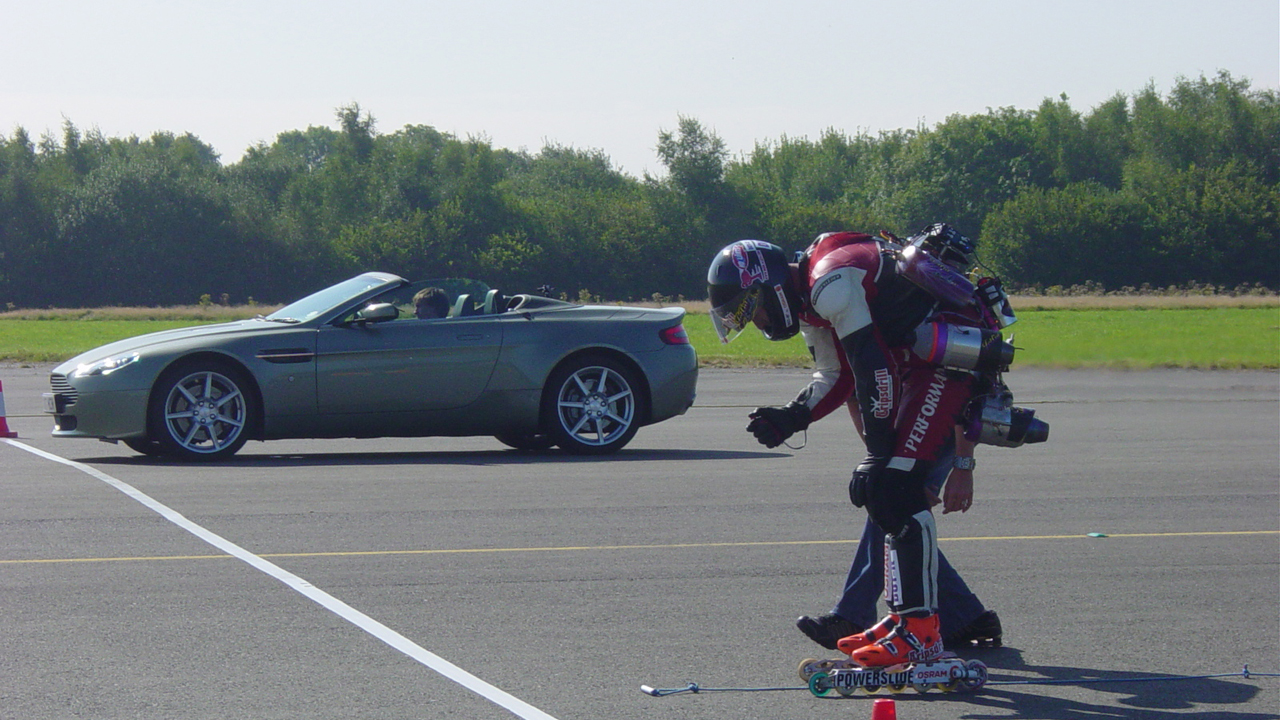 Richard and Dirk Auer line up to drag race.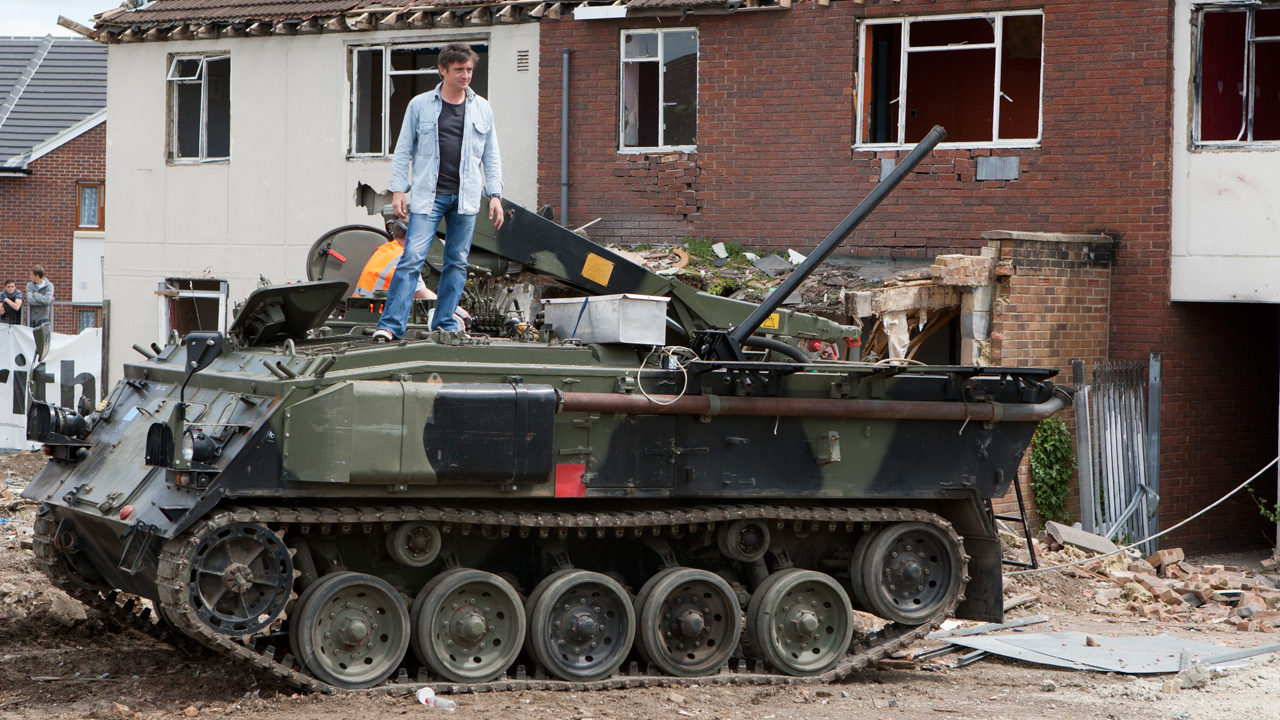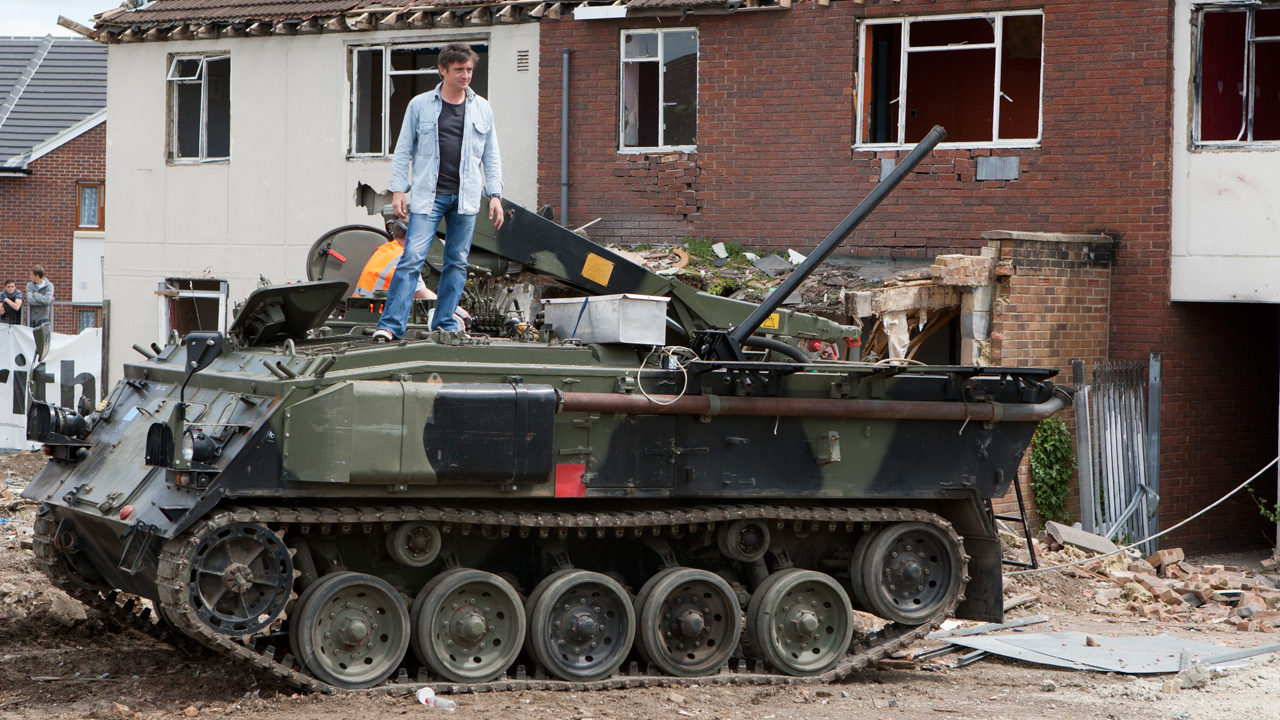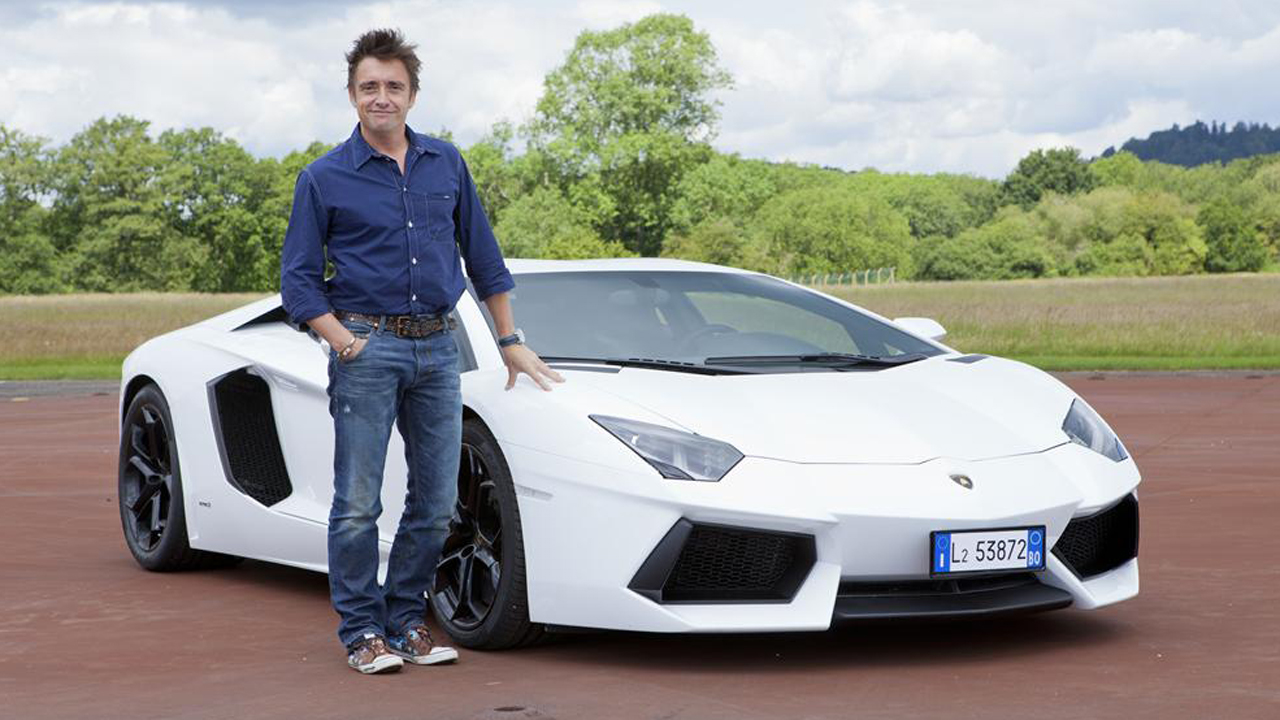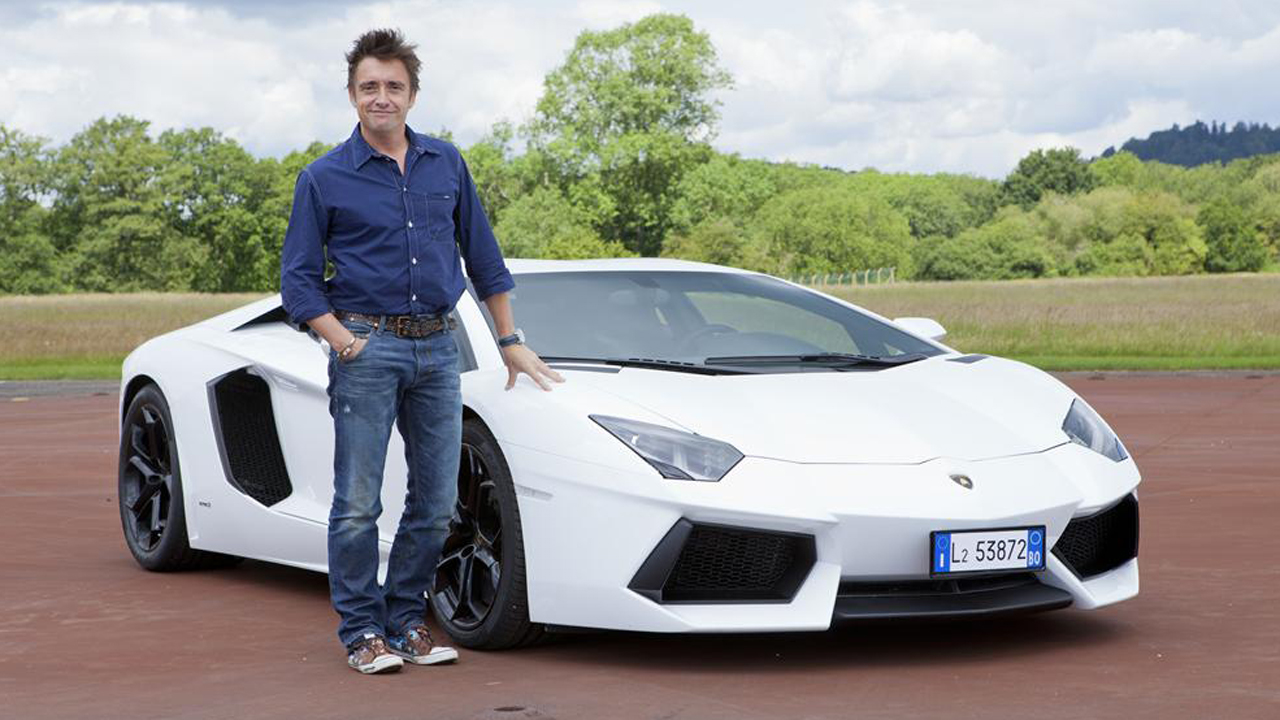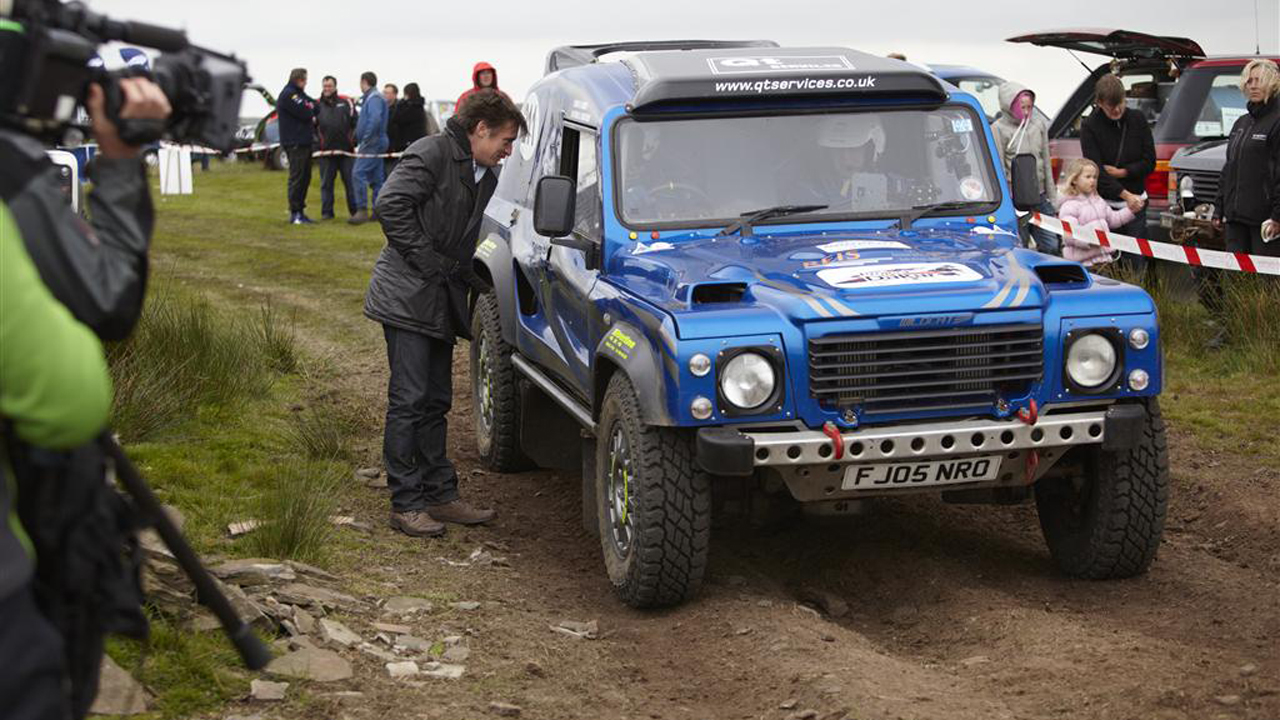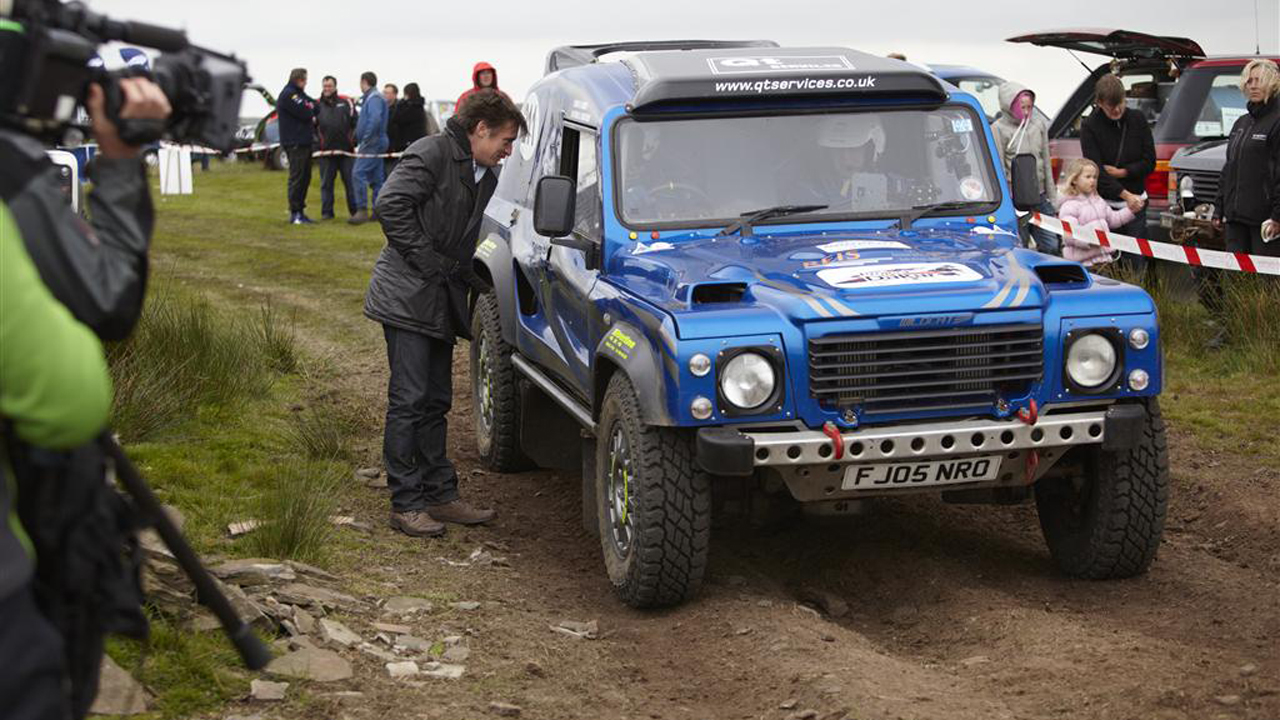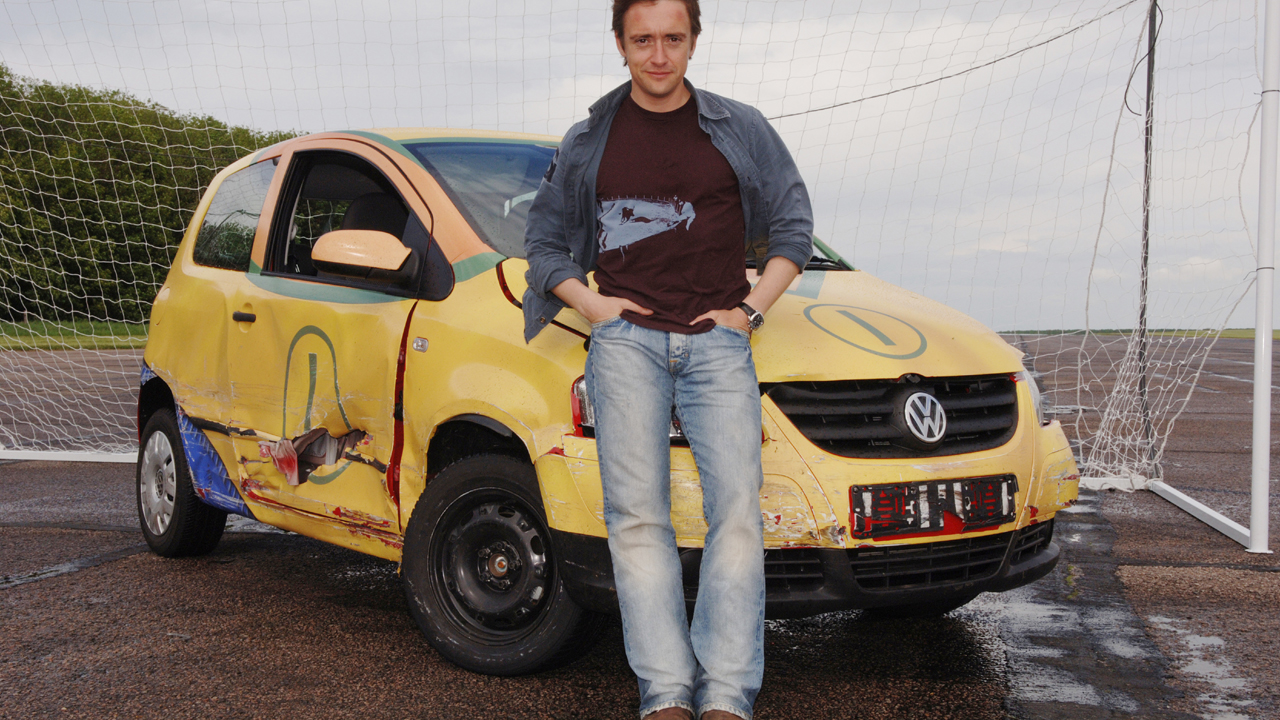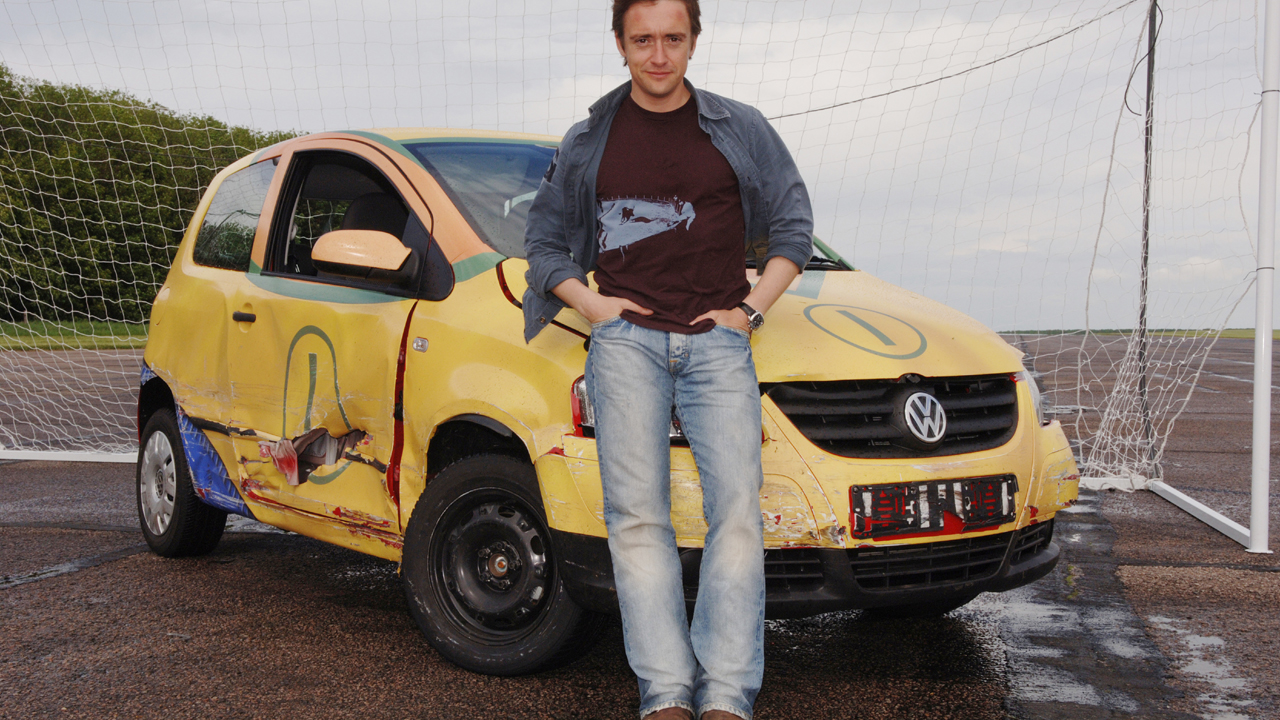 Richard's Volkswagon Fox gets damaged in car soccer.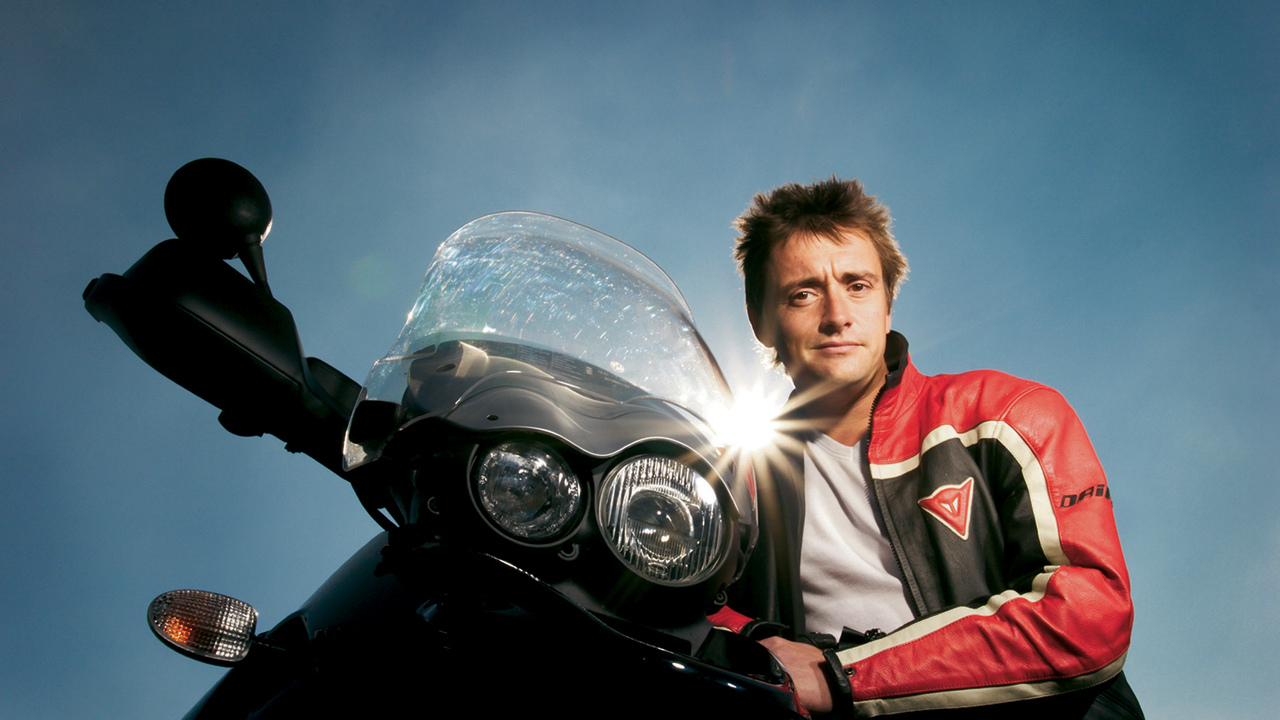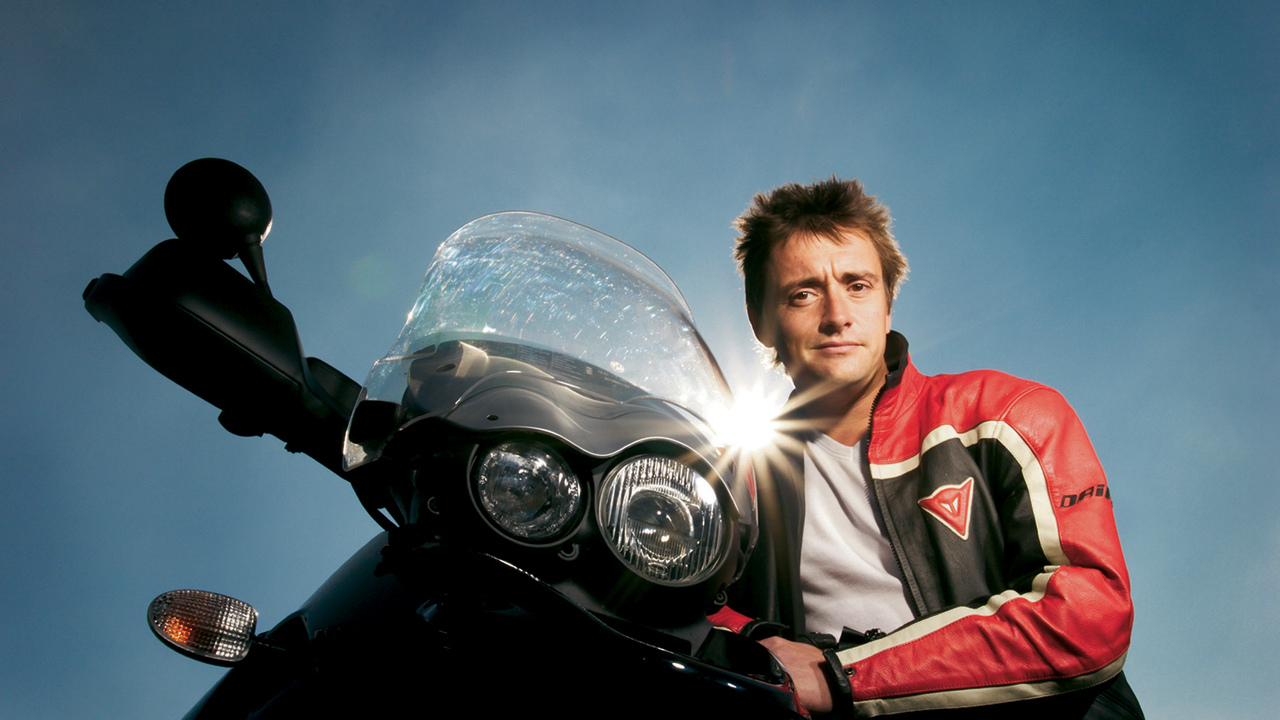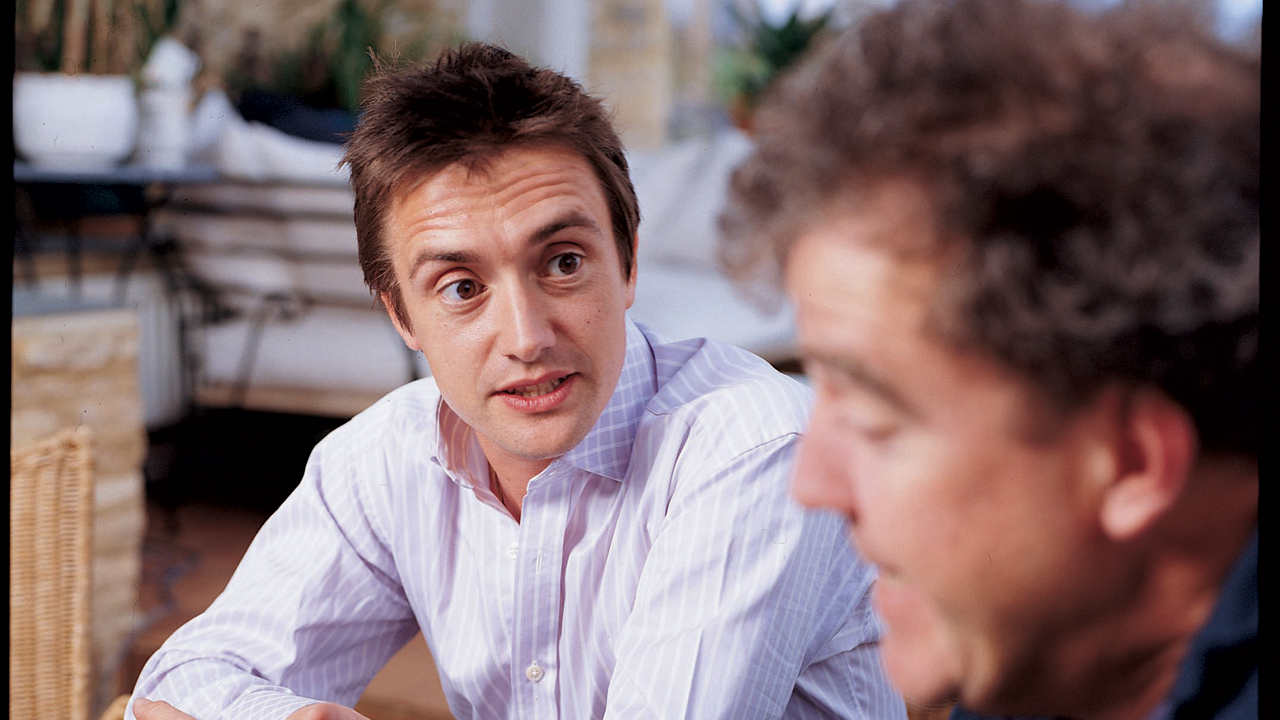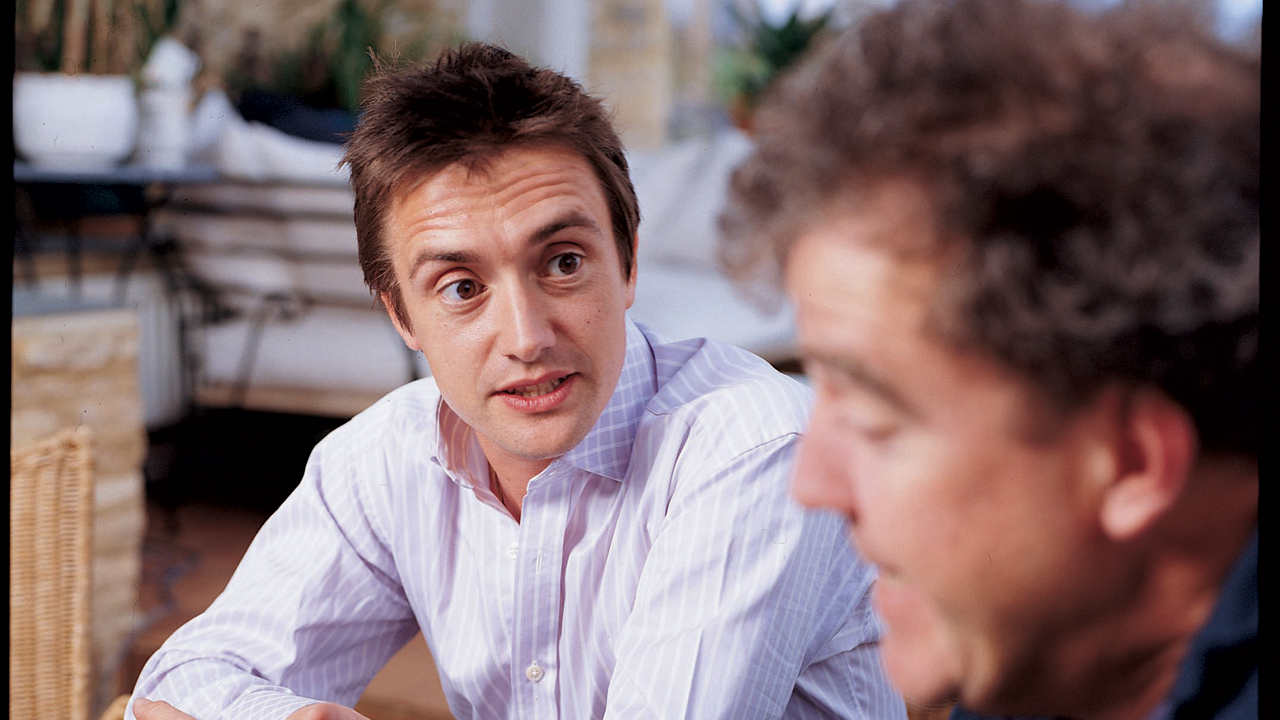 Richard Hammond and Jeremy Clarkson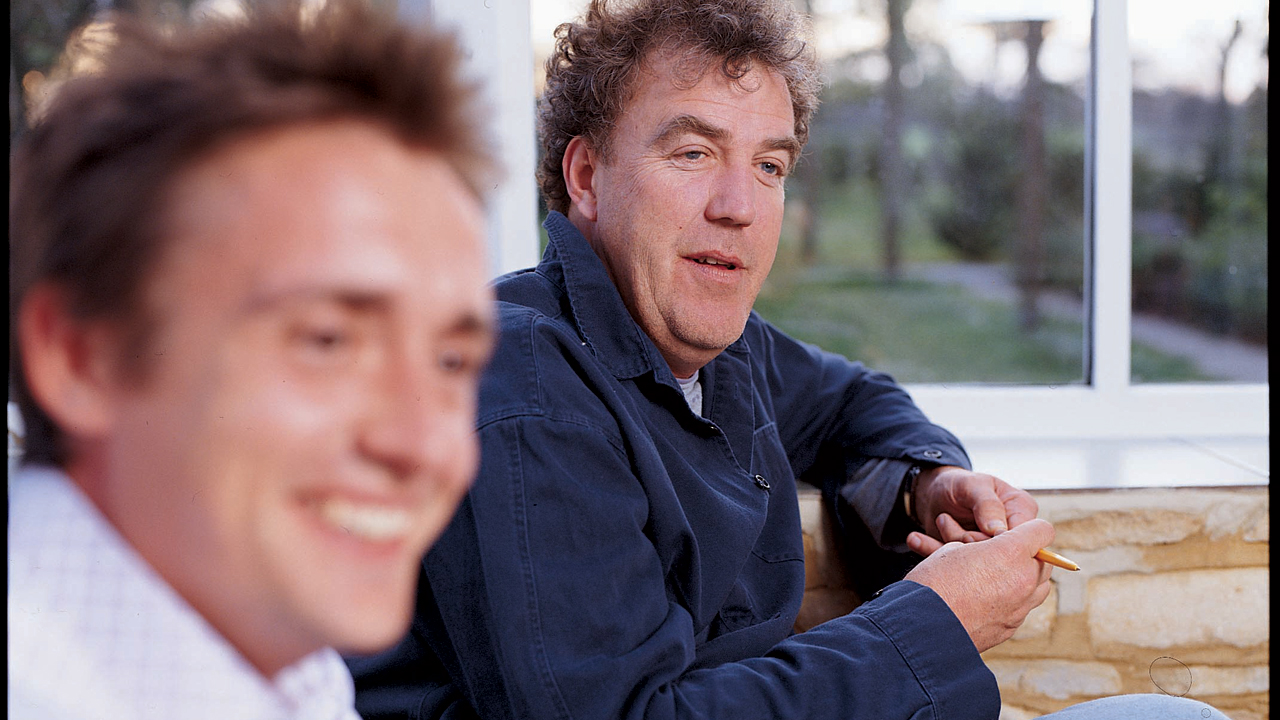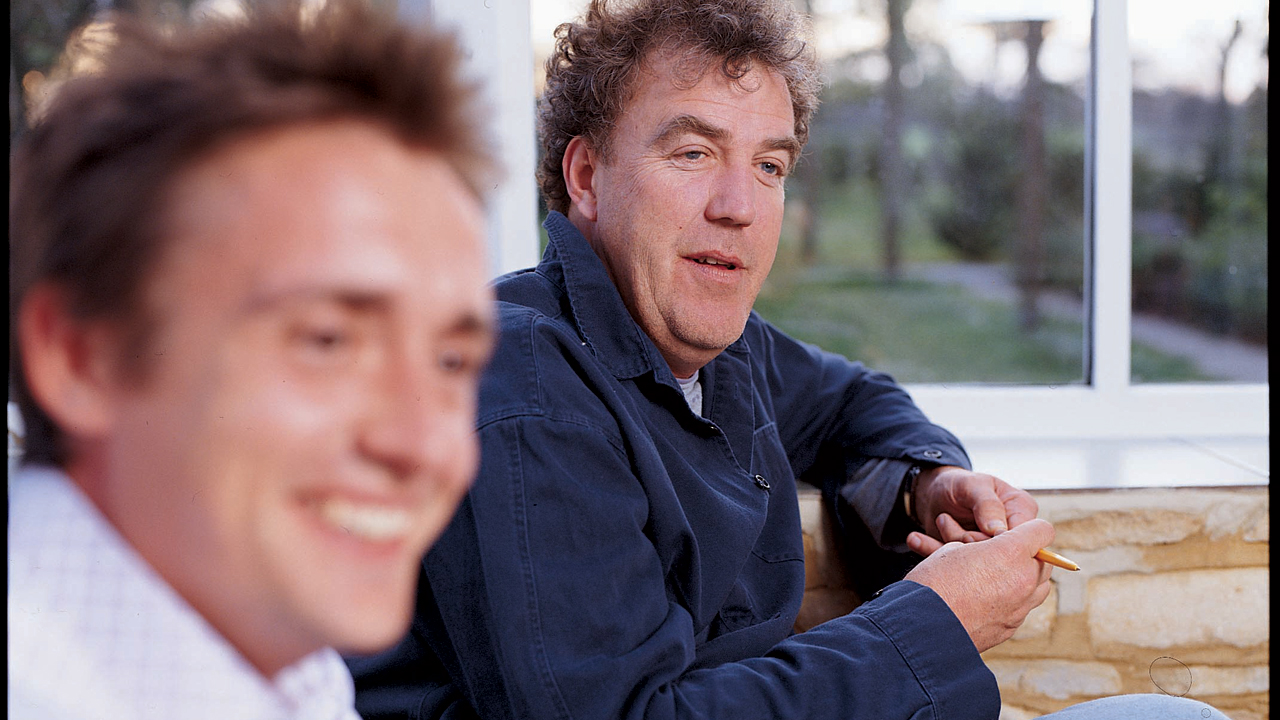 Richard Hammond and Jeremy Clarkson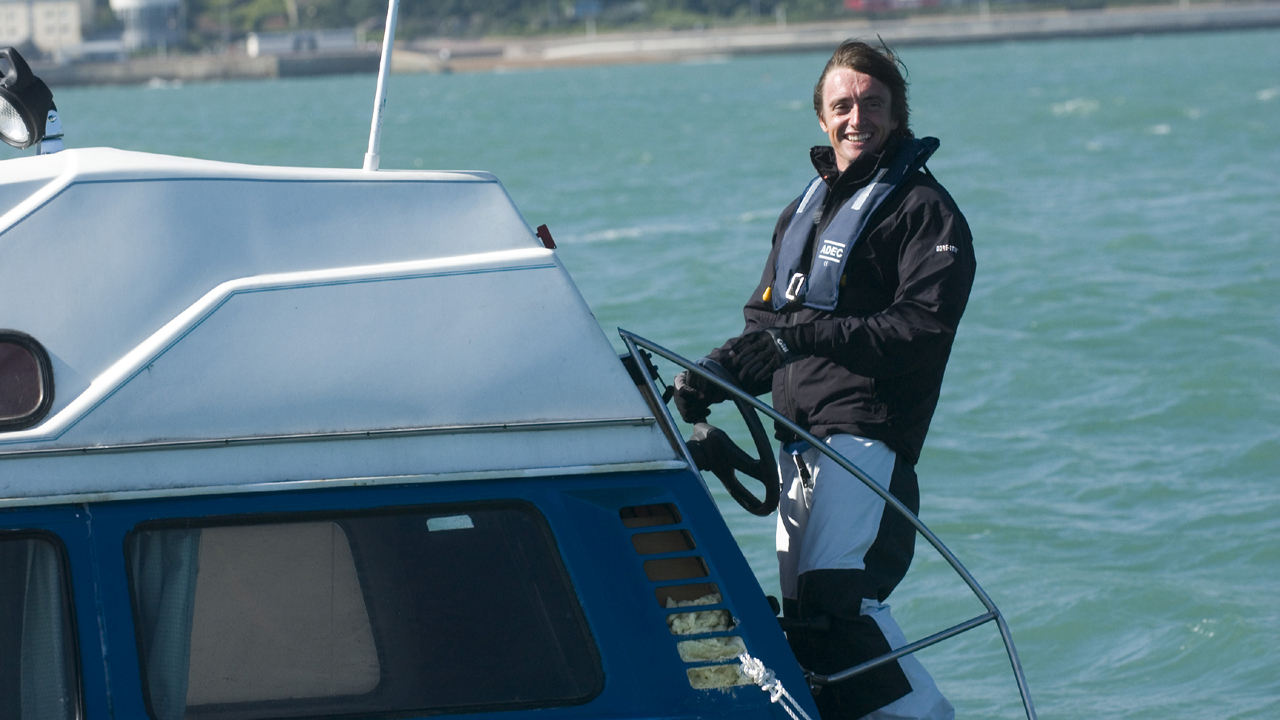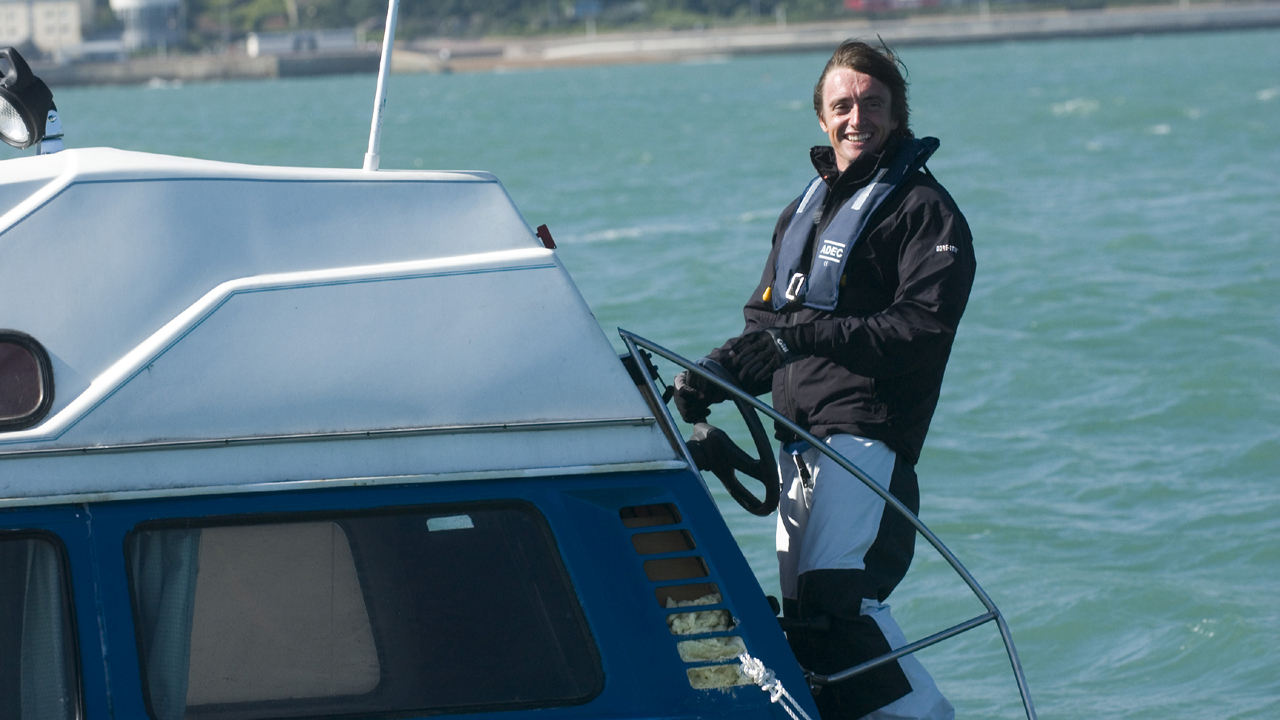 Richard steers his amphibious car.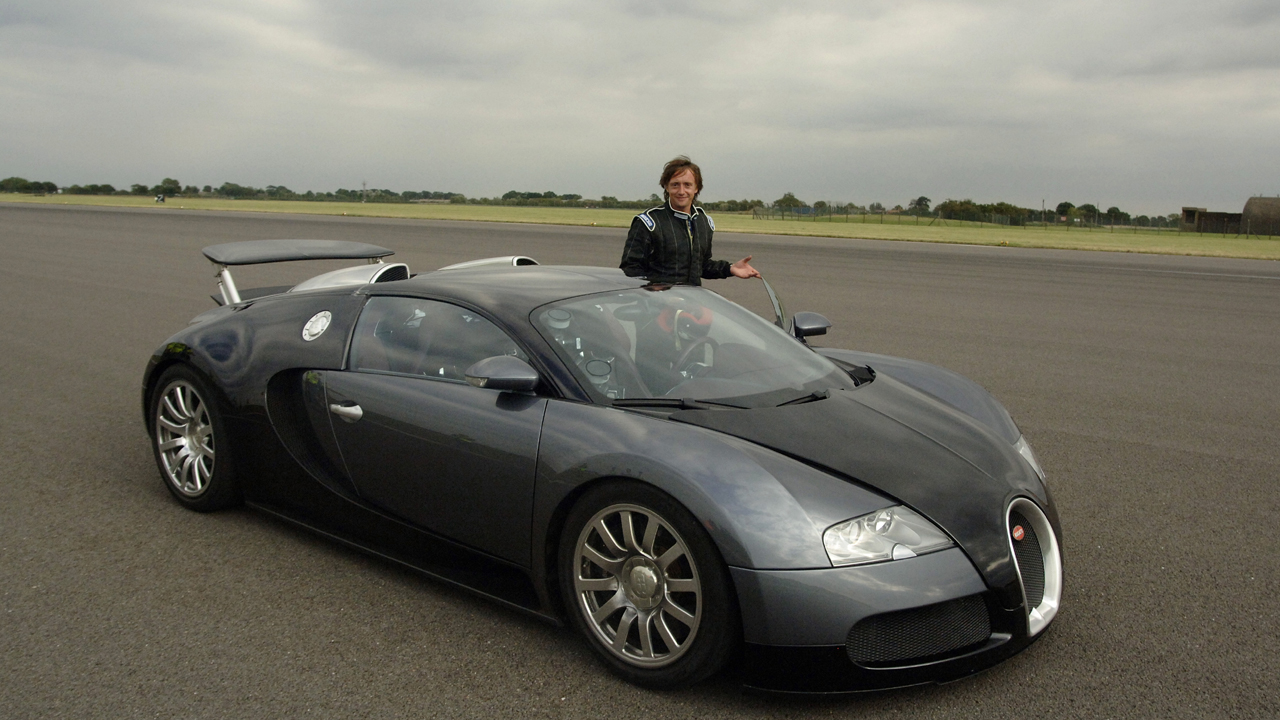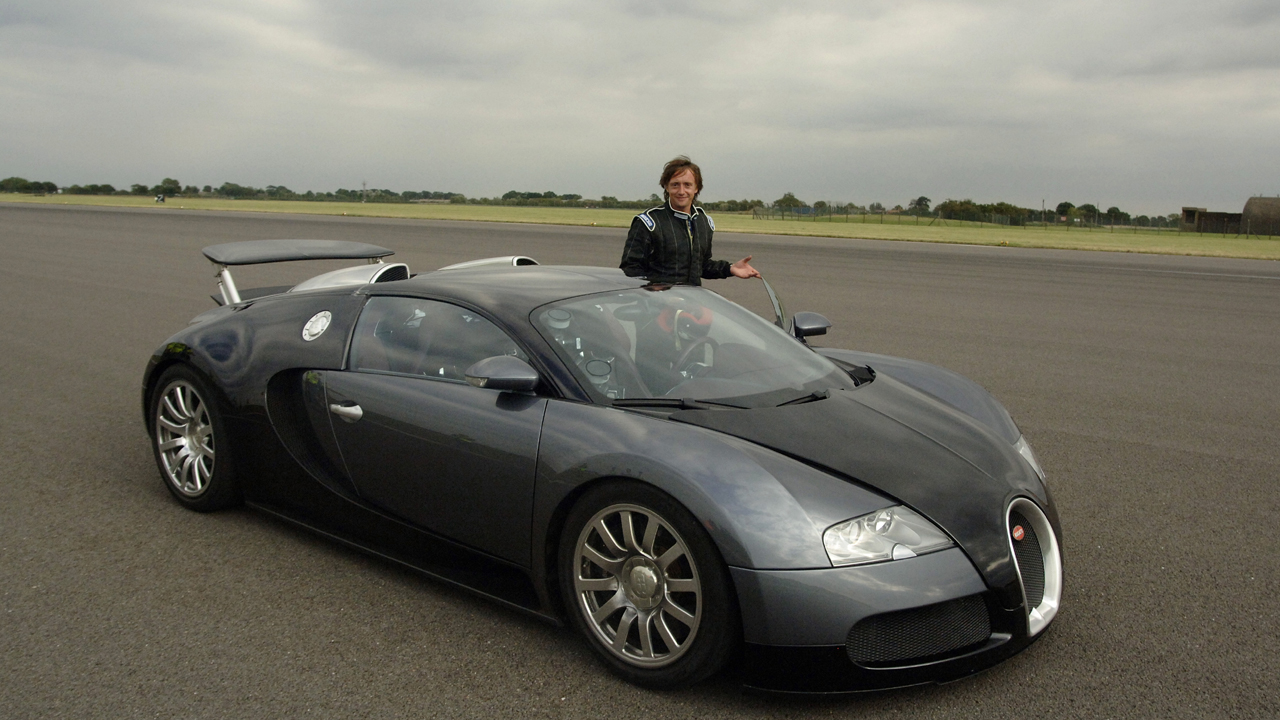 Richard Hammond about to get into the Bugatti Veyron.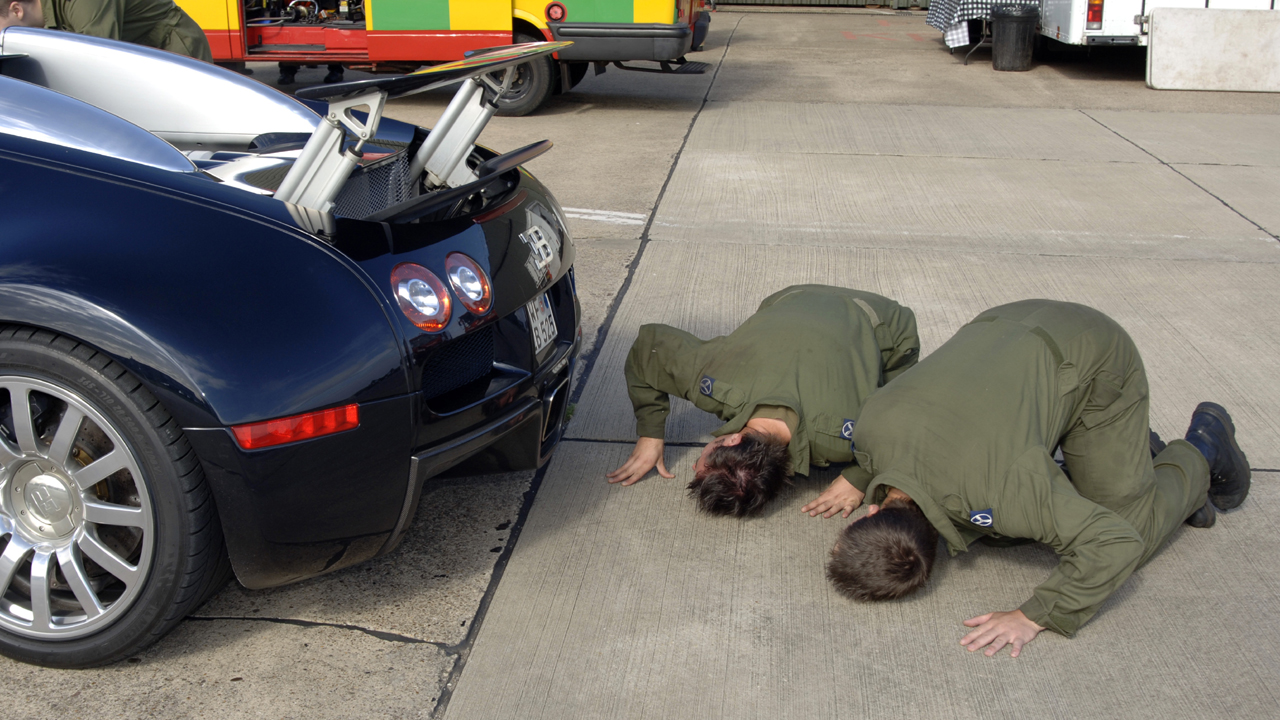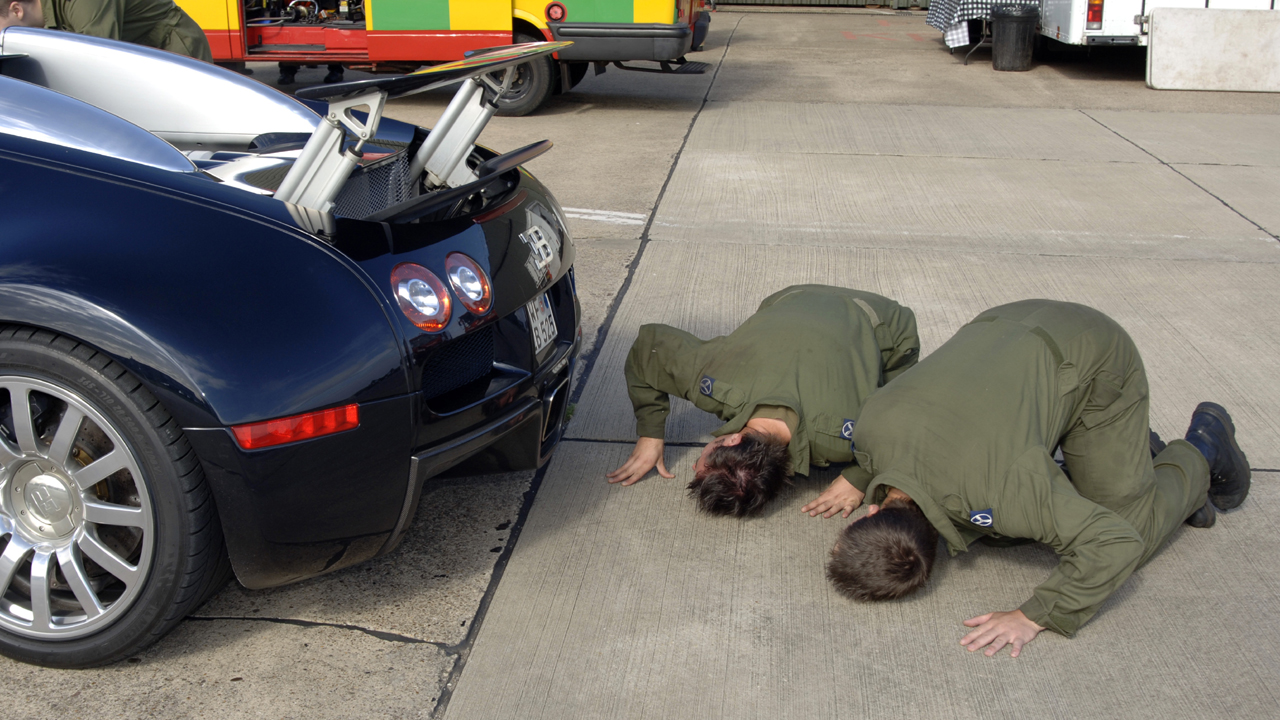 The Veyron gets a double-take.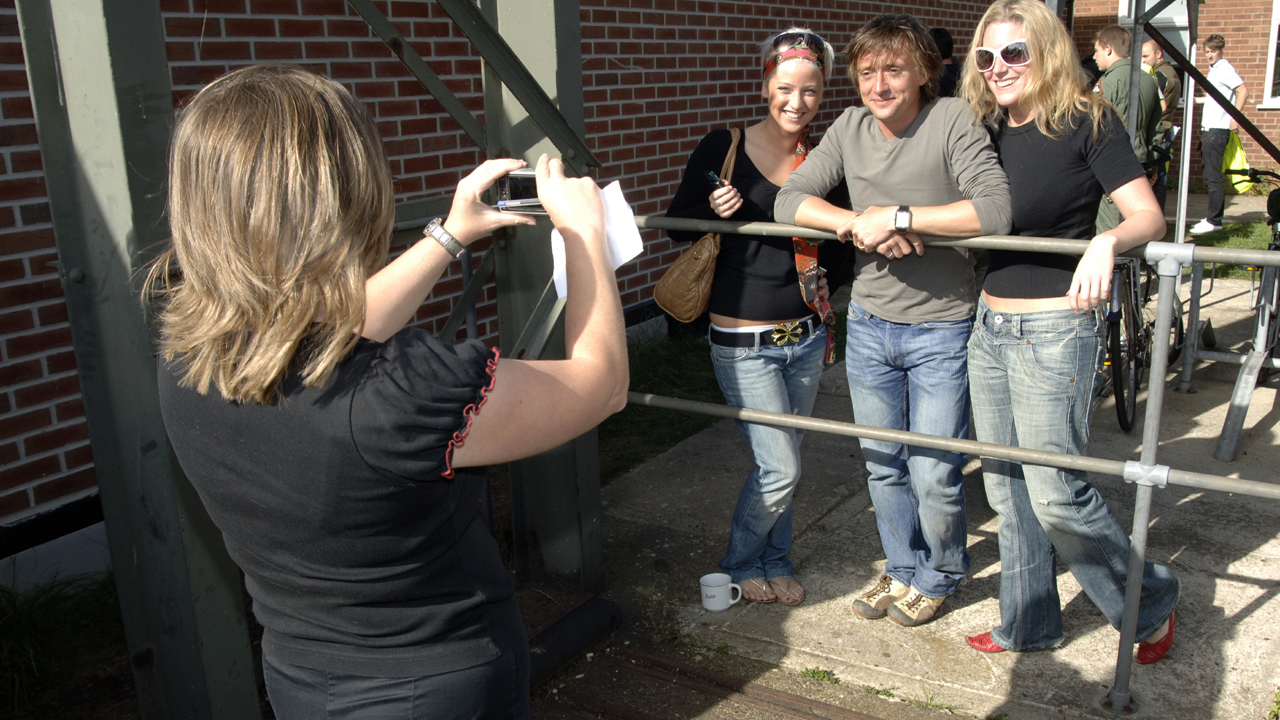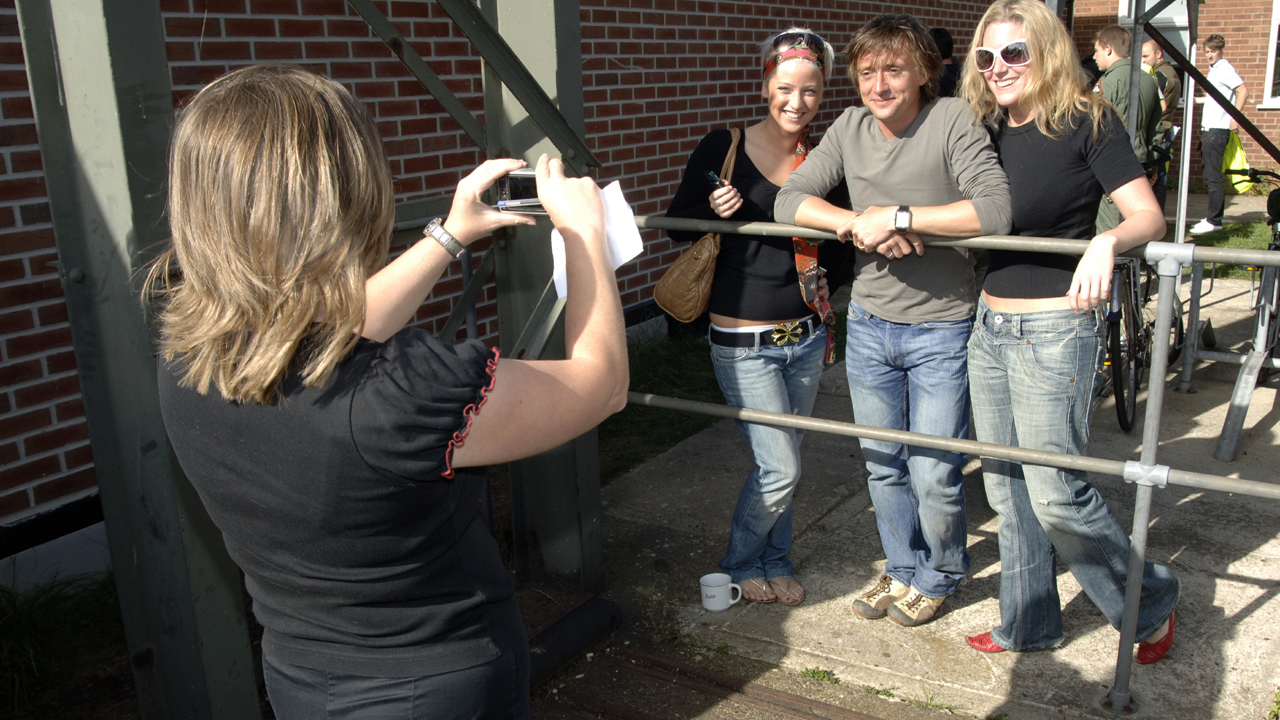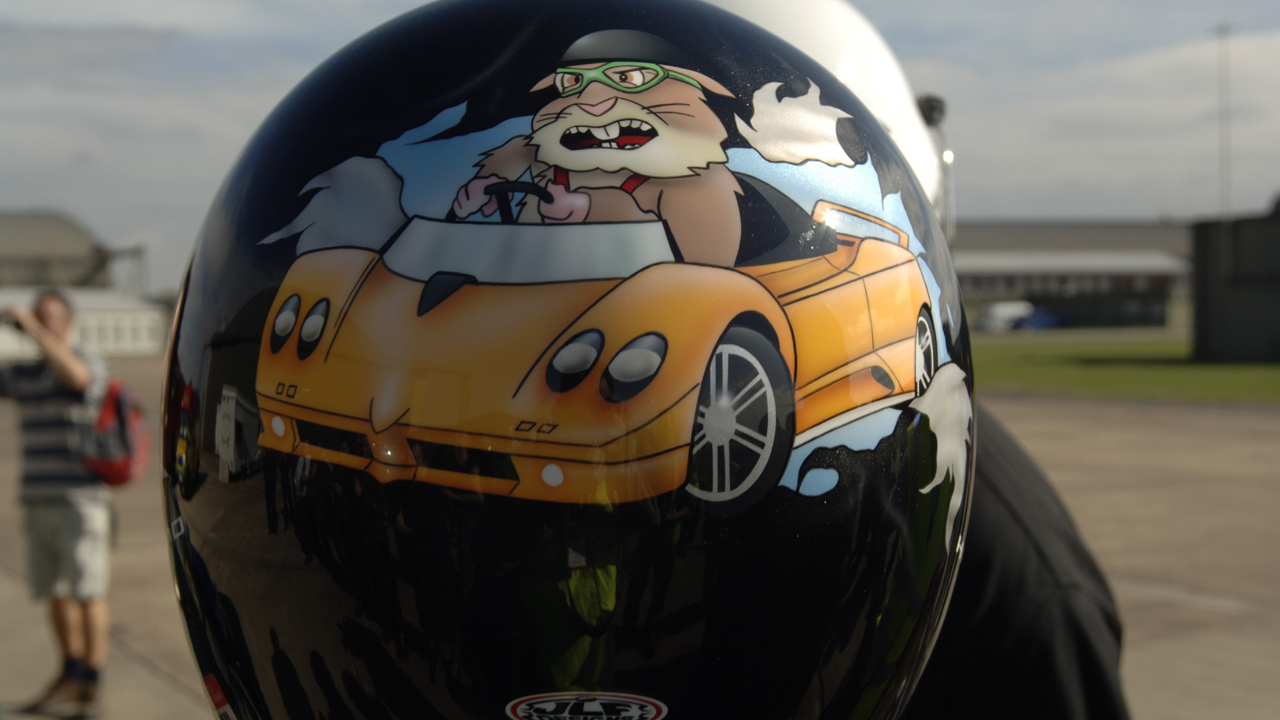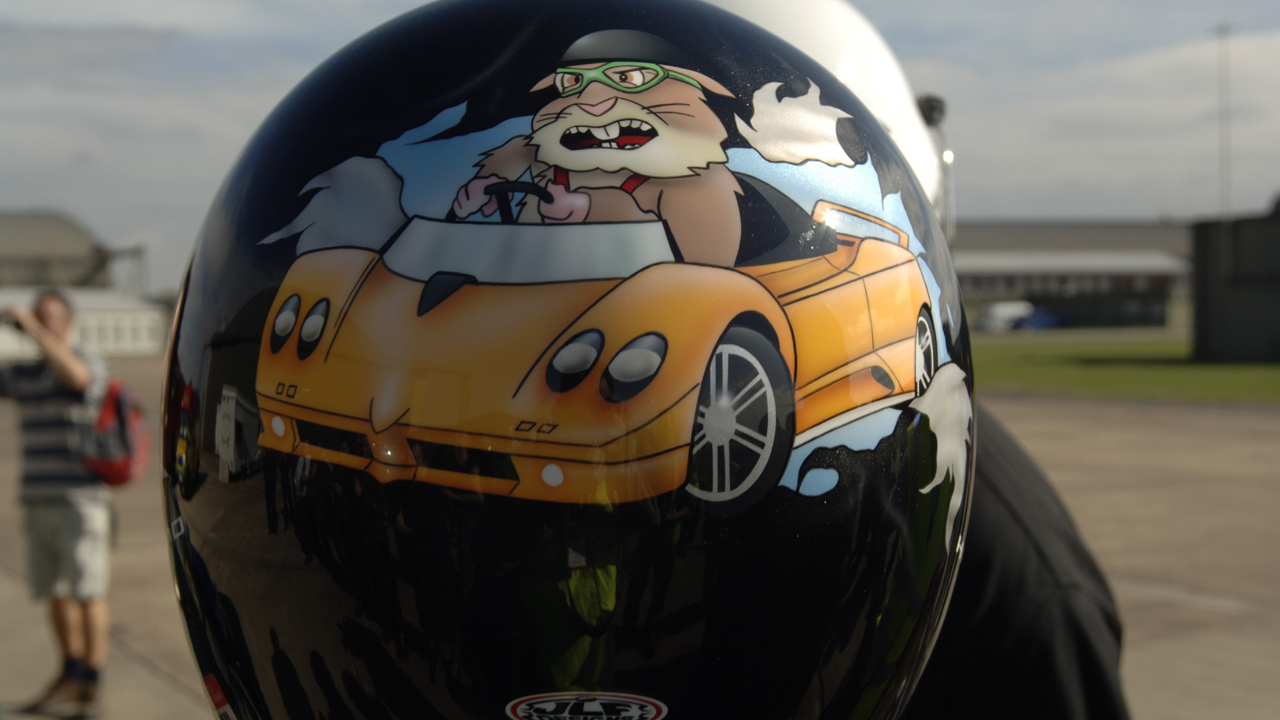 Richard shows off his "Hamster" helmet.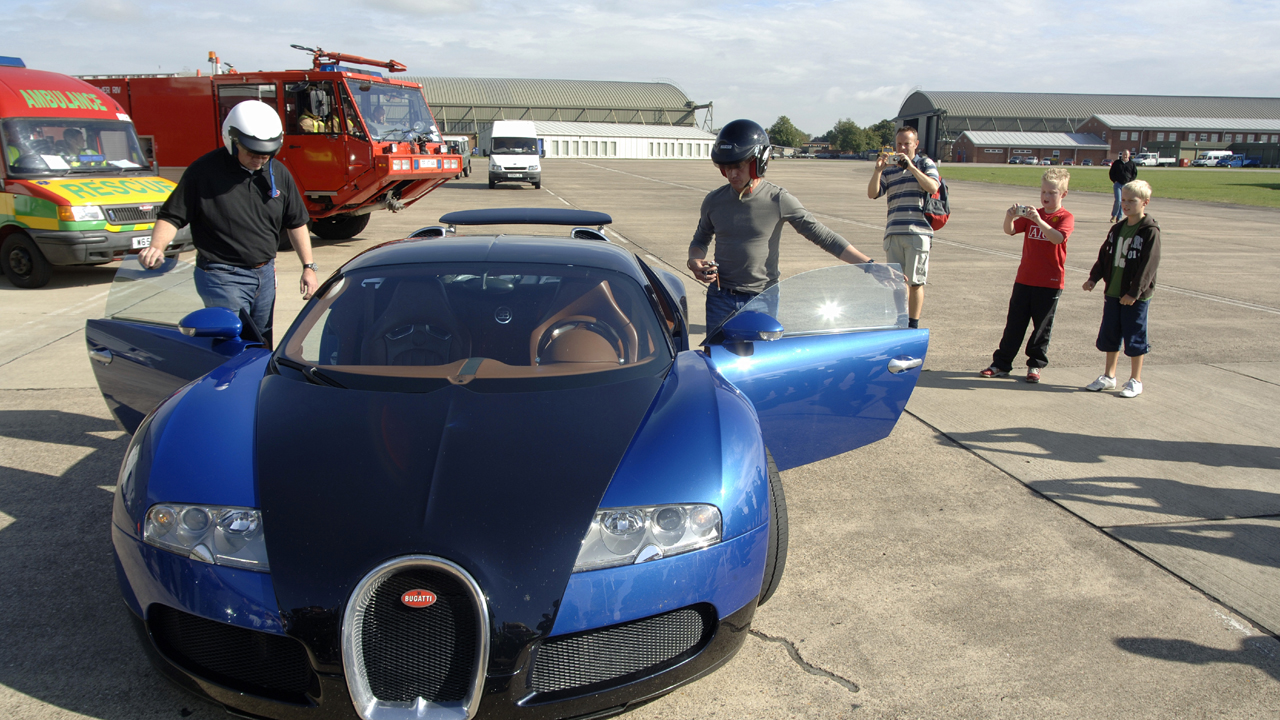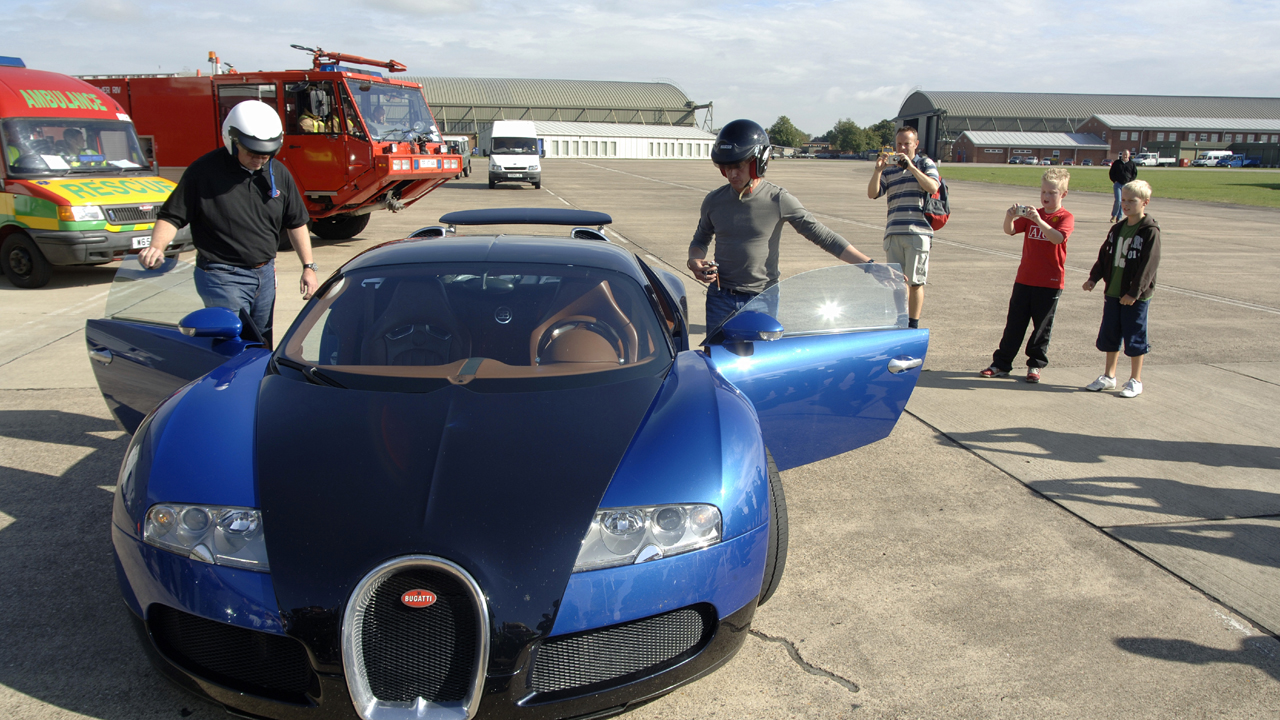 Richard gets in the two-toned Veyron.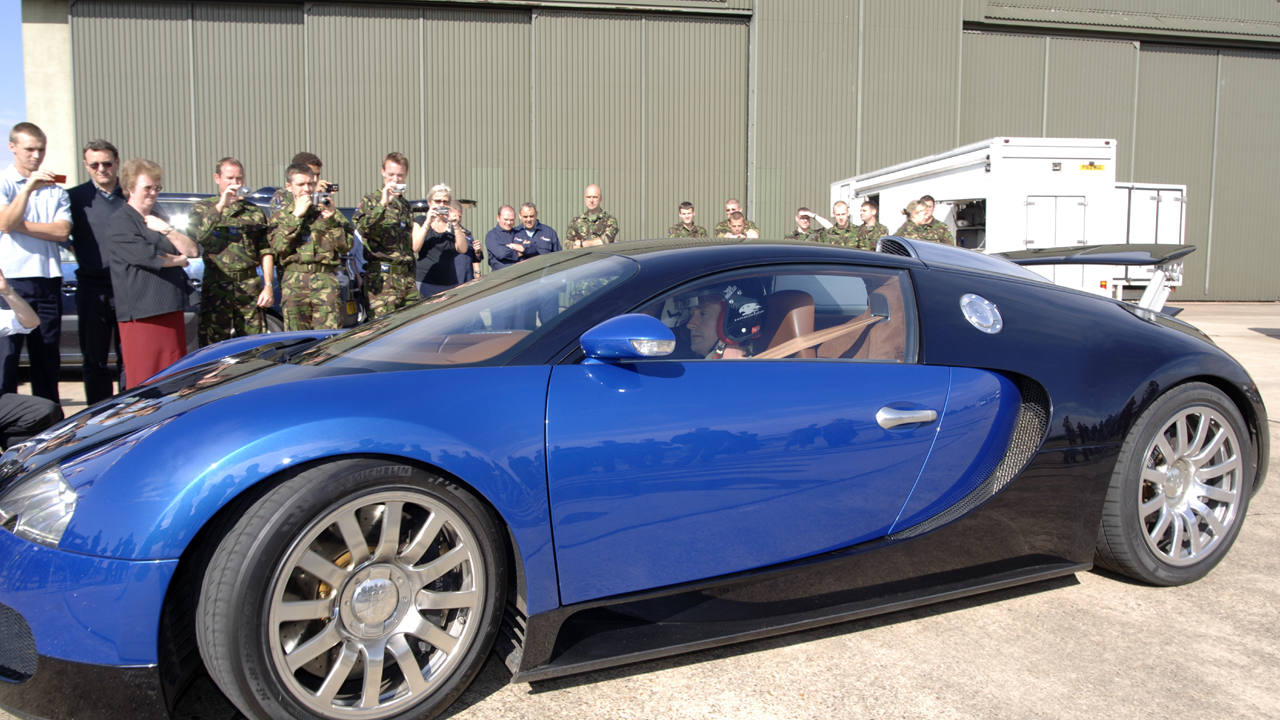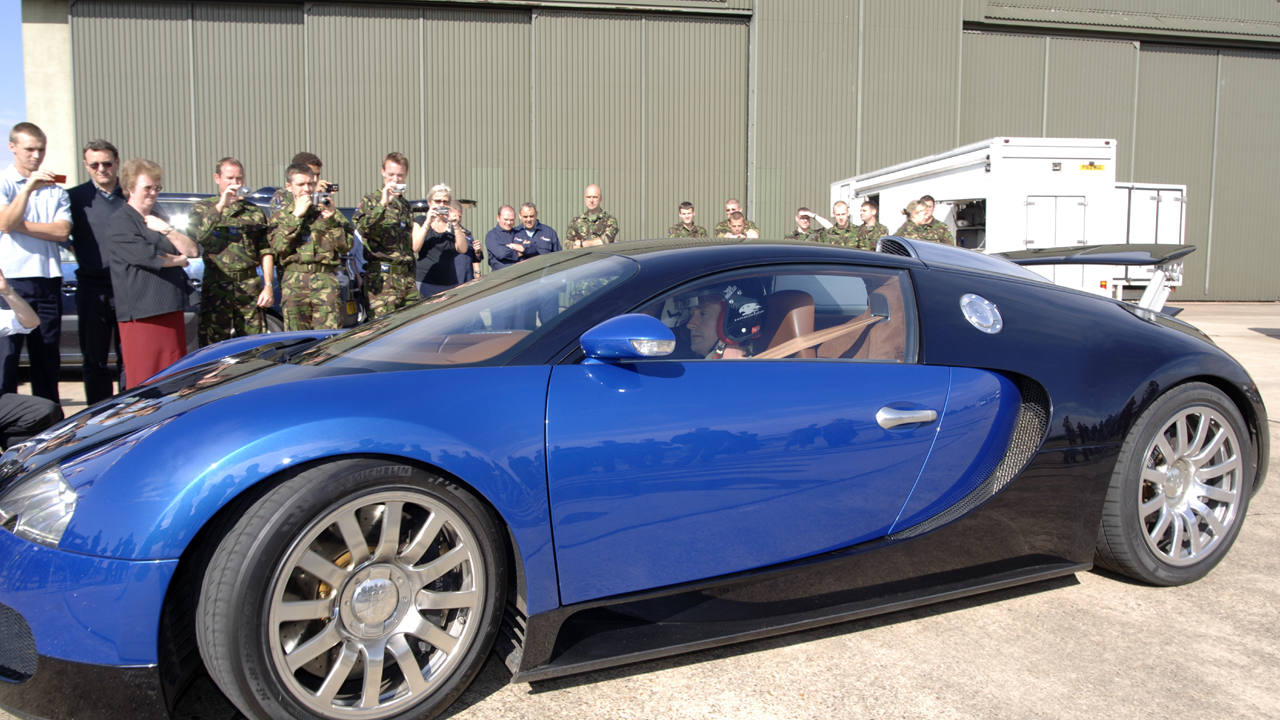 Richard in the Veyron draws a crowd.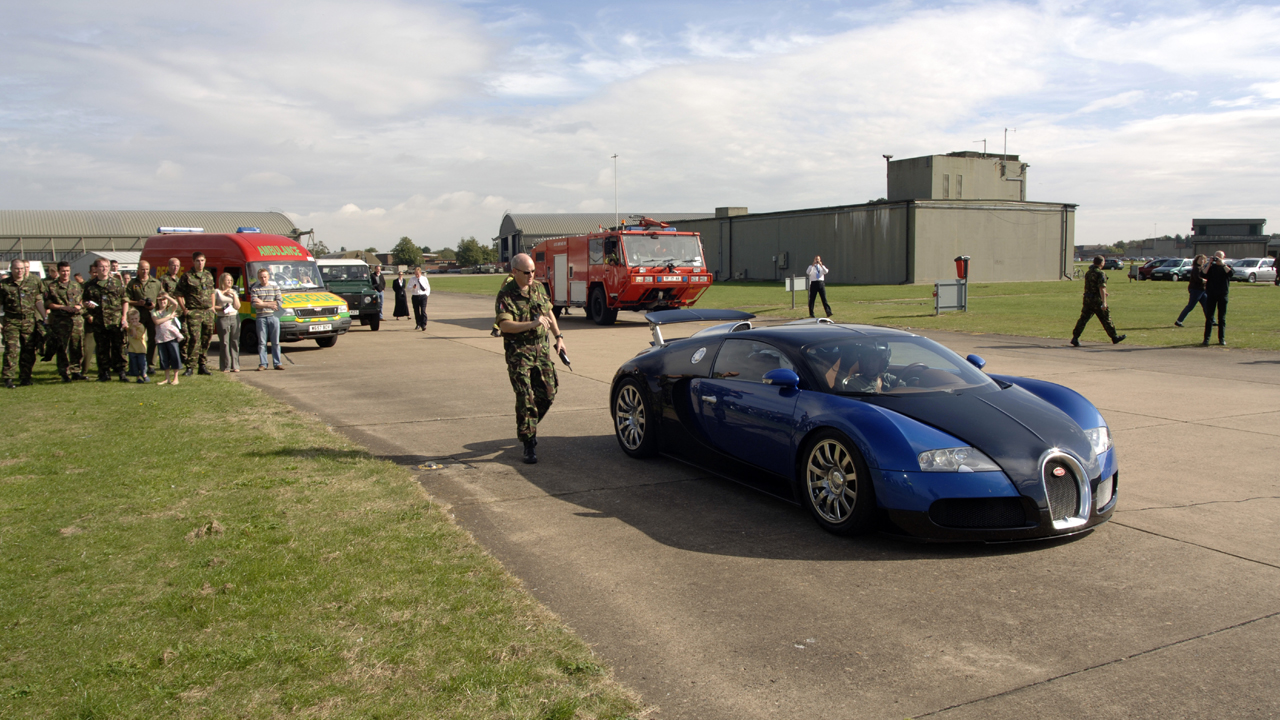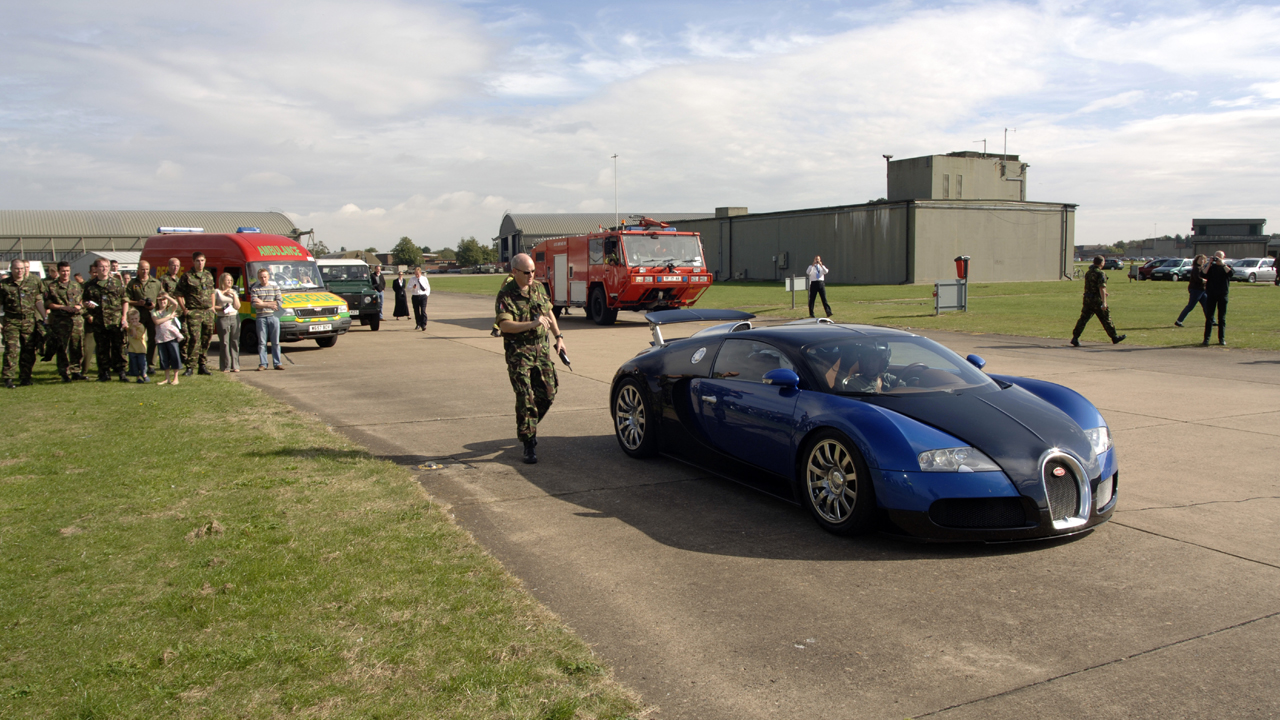 Behind the scenes with the Bugatti Veyron.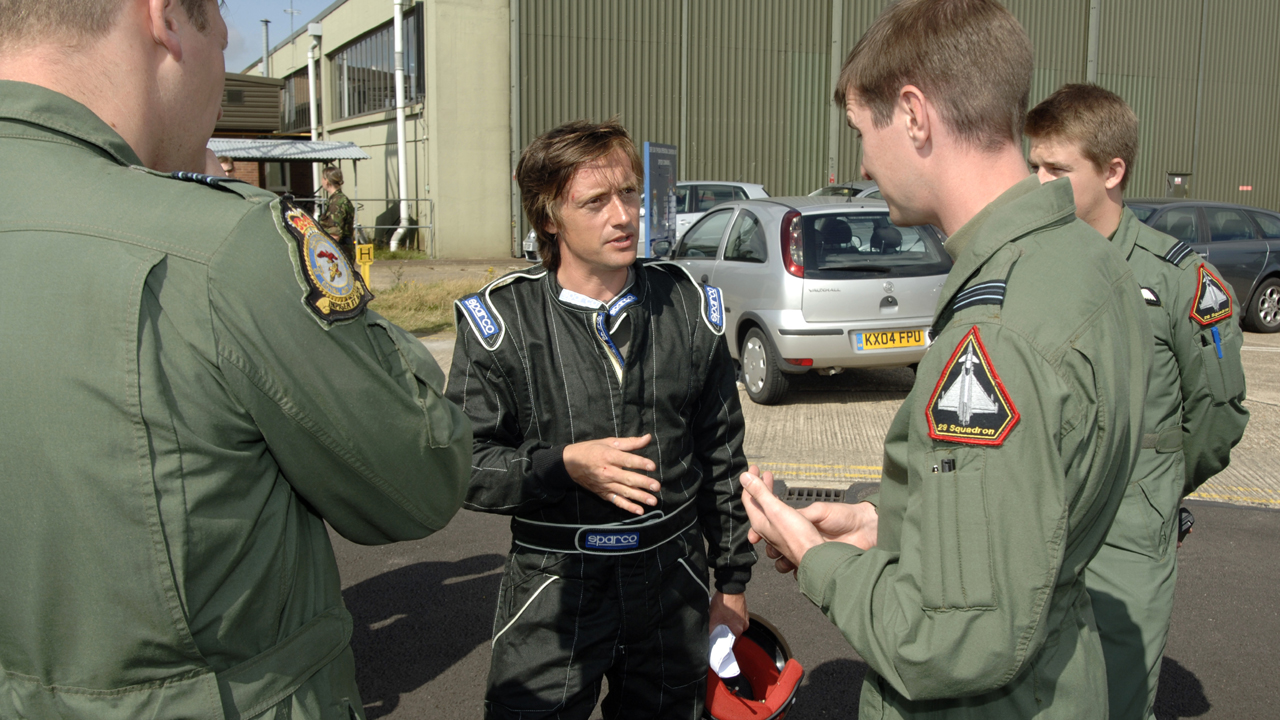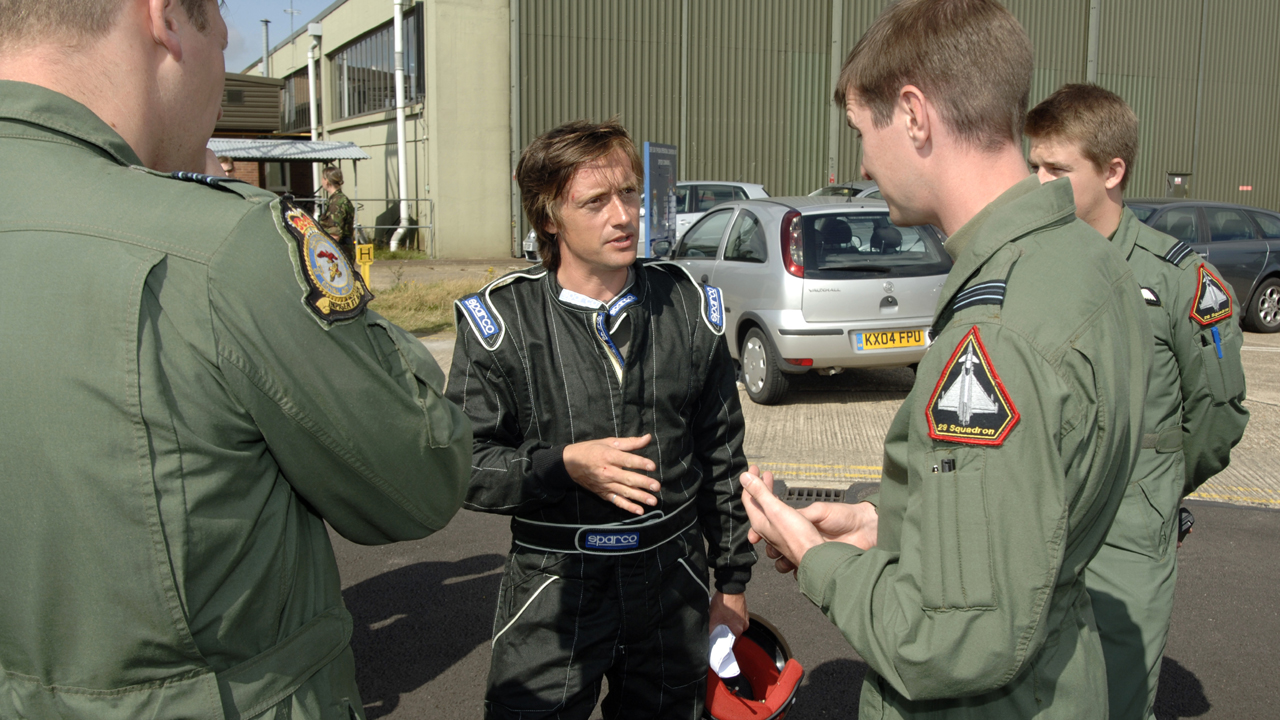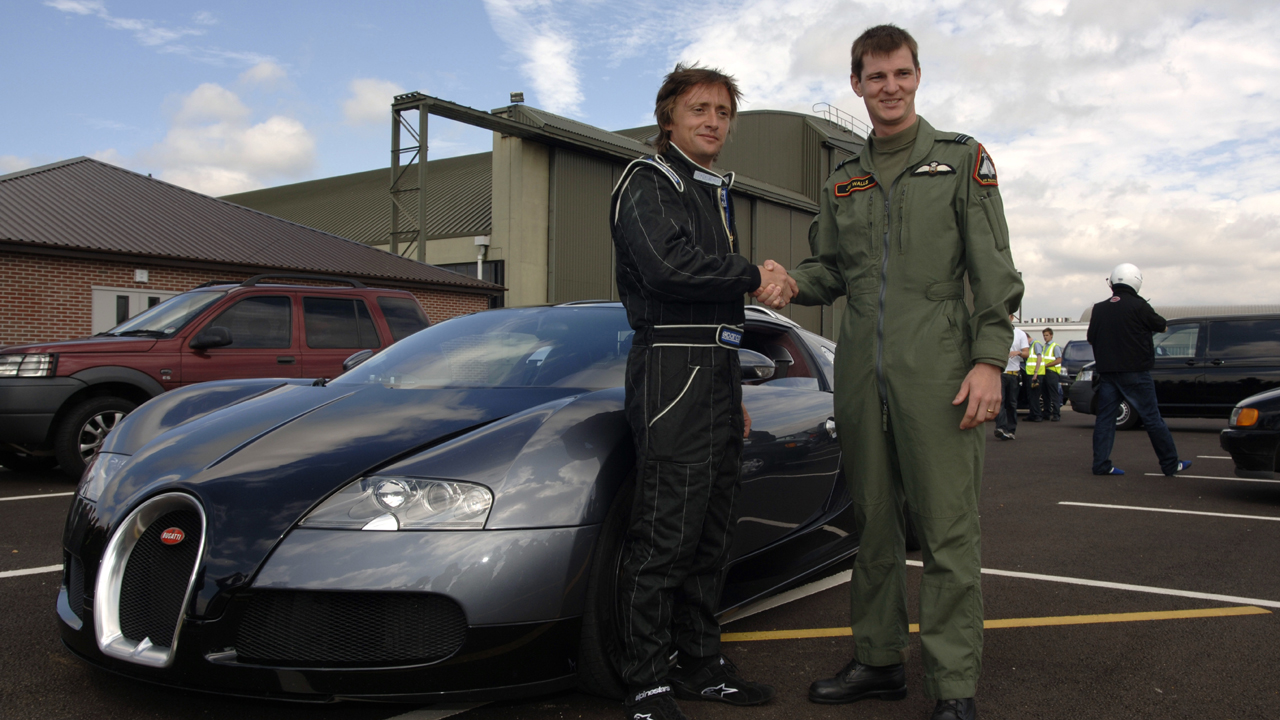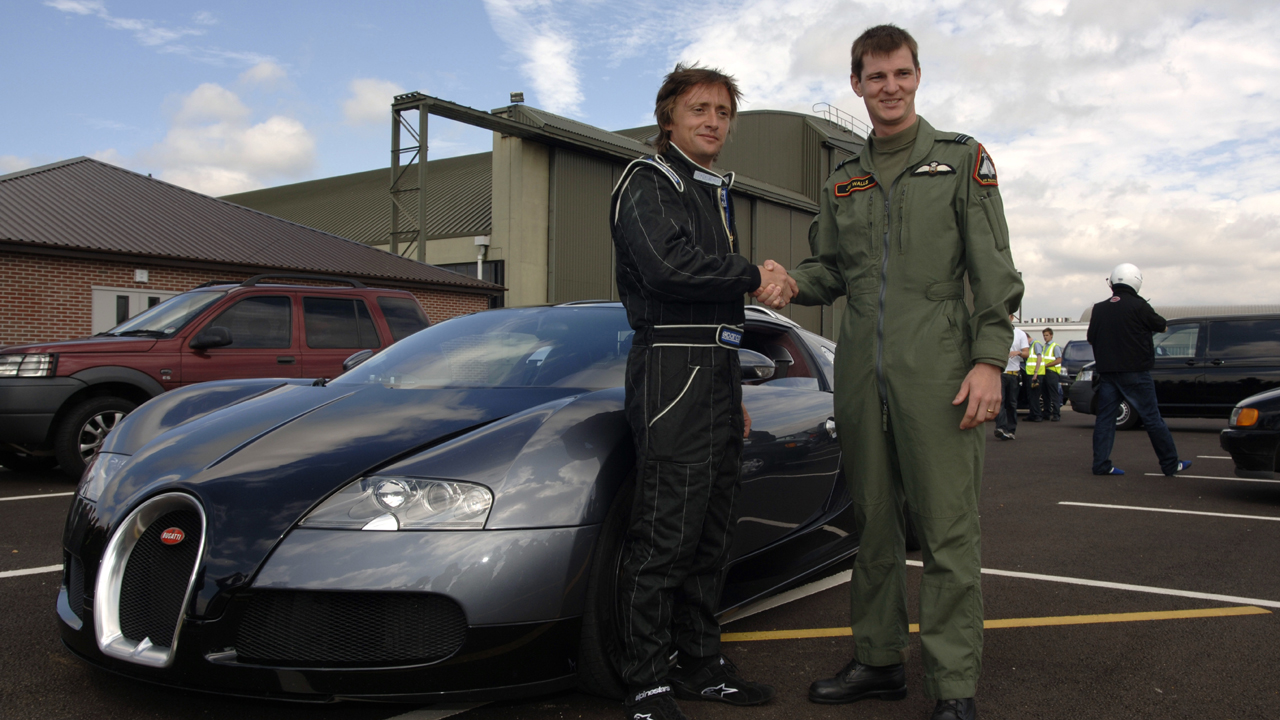 Competitors, Richard Hammond and Flt Lt Jim Walls, shake hands before the race.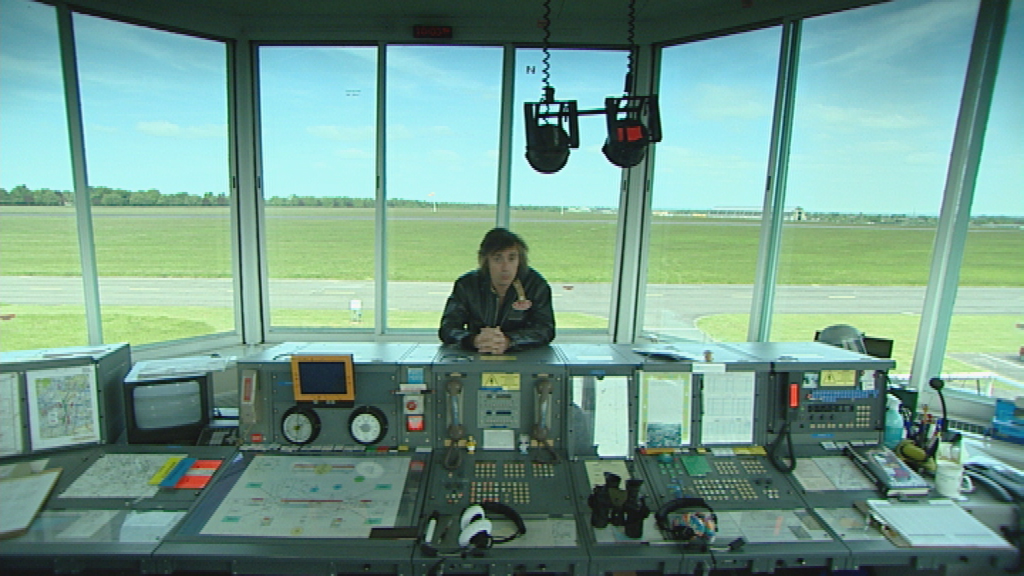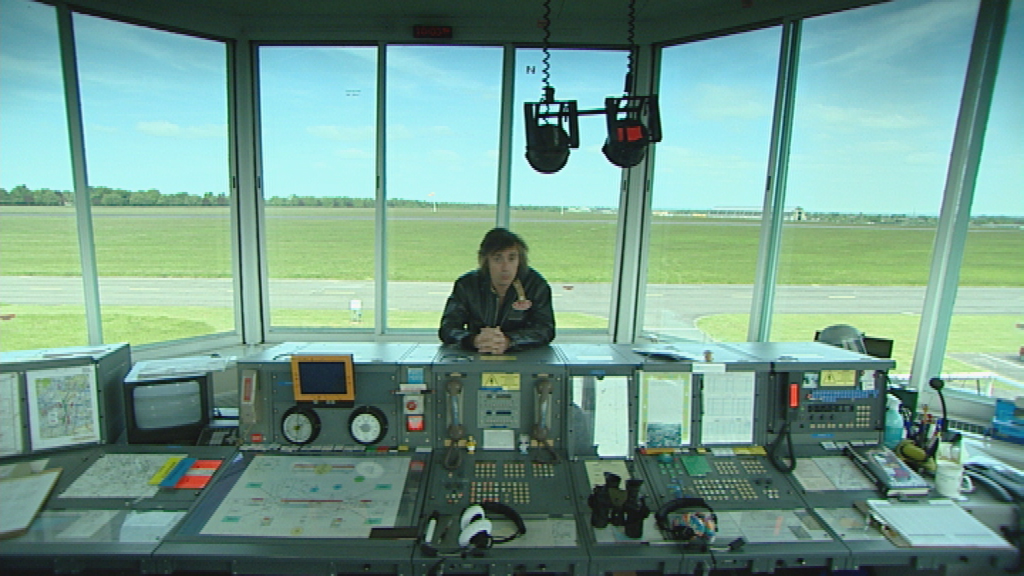 Top Gear steps in to speed up air travel.