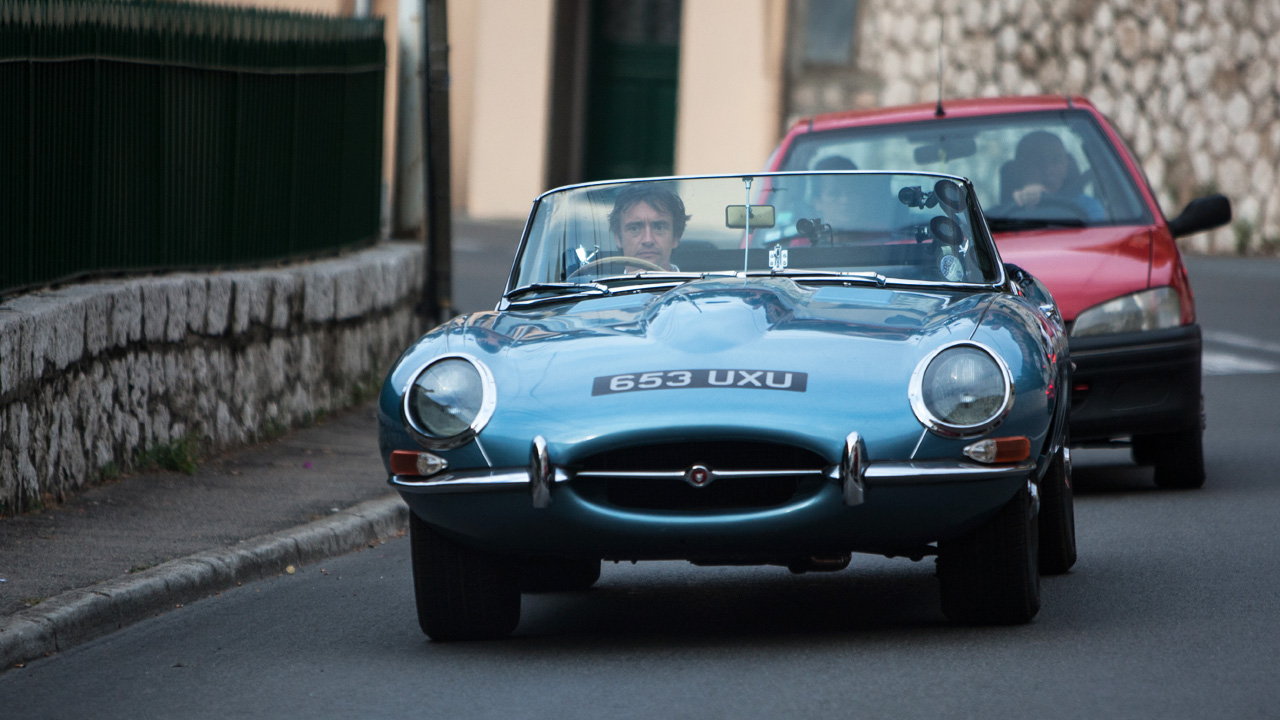 The cars featured in Top Gear's The Perfect Road Trip special are a sight to see, but do you ever wonder how much it would cost to take them for a joyride?
Let's countdown the priciest rides Richard and Jeremy take on their whirlwind tour of Europe.
12) Model T Ford
The model T Ford was the best-selling car in it's hay day (the car reached mass production in 1908). Jeremy and Richard have some trouble maneuvering this piece of vehicular history but they sure look good doing it. In the 1900s, it would only cost you $825, but to get this showroom trophy on the road today it'd be about $18,000.
11) Ford Fiesta ST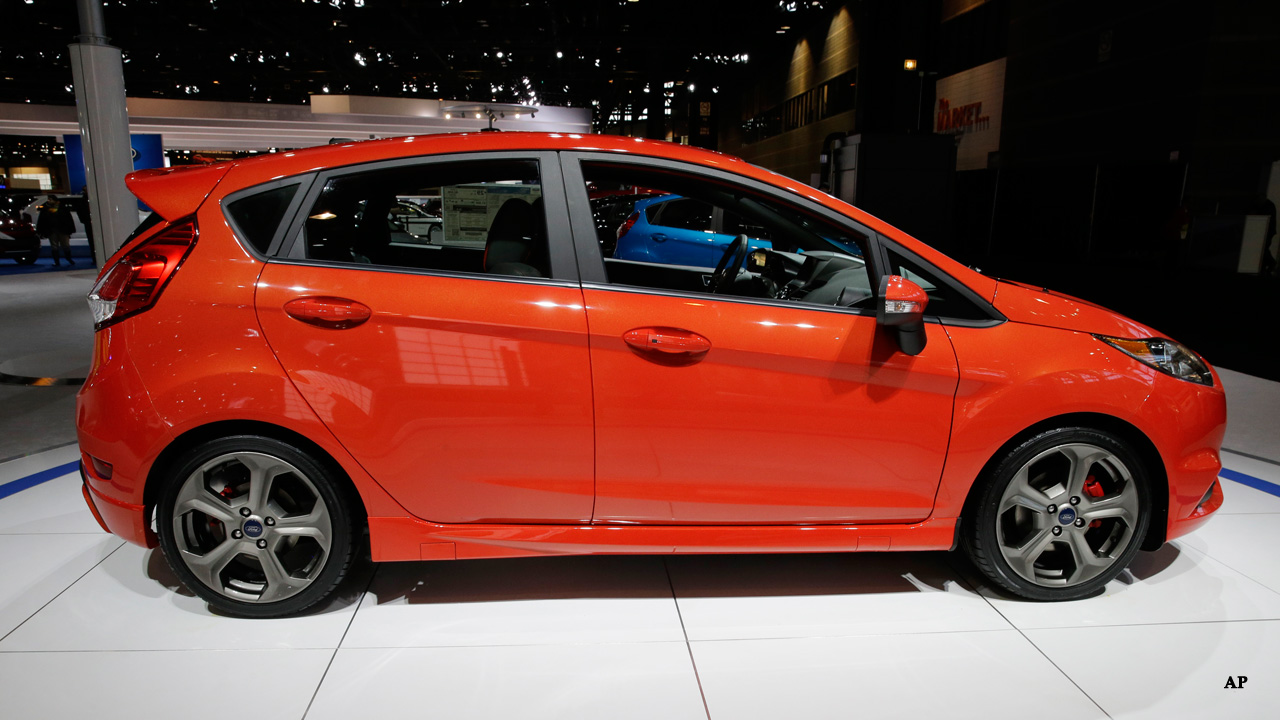 For about $22,000 you can take on steep inclines and curvy roads like Richard did in the Ford Fiesta ST. This push-to-start hatchback can reach 197 horsepower, boasts aluminum pedals, and comes equipped with SYNC (a voice-activated entertainment system from MyFord Touch).
10) VW Golf GTI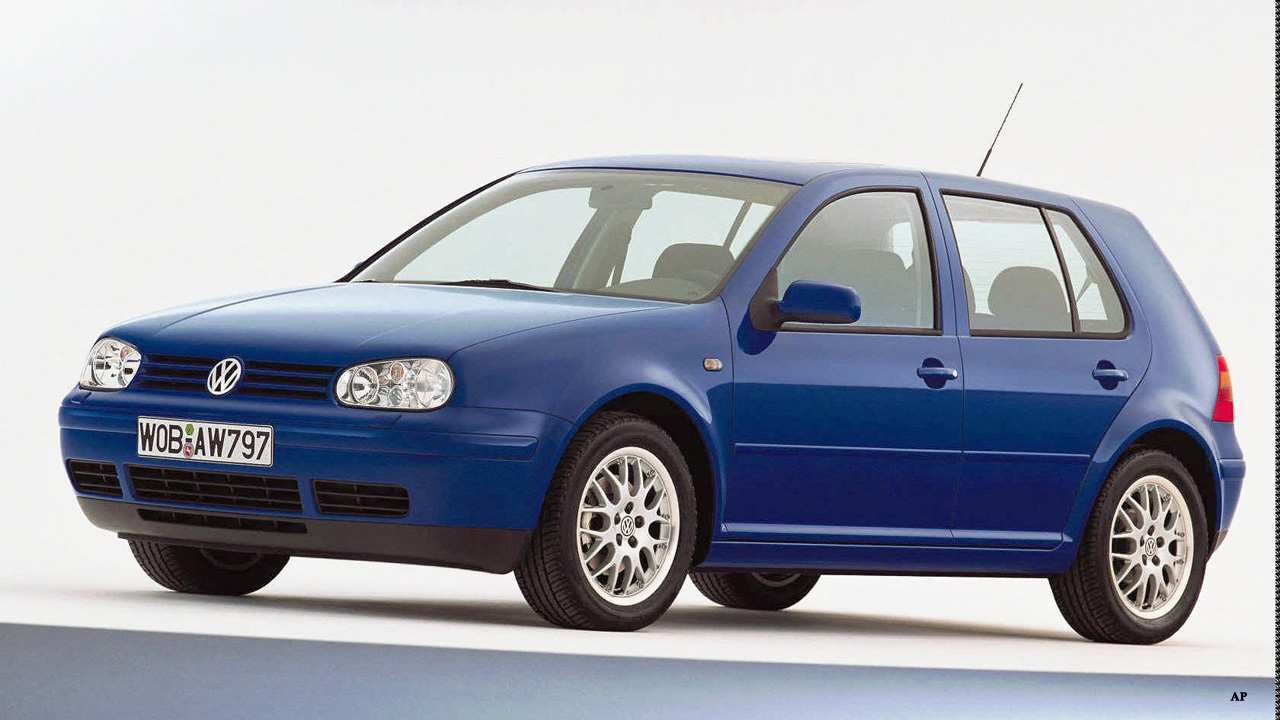 On their way from Bra, Italy to the French Riviera, Jeremy and Richard trade in their luxury cars for more economical modes of transport. Jeremy cruises down the switchback roads in the Volkswagen Golf GTI. The MSRP going rate for this car is $24,995.
9) Porsche Cayman S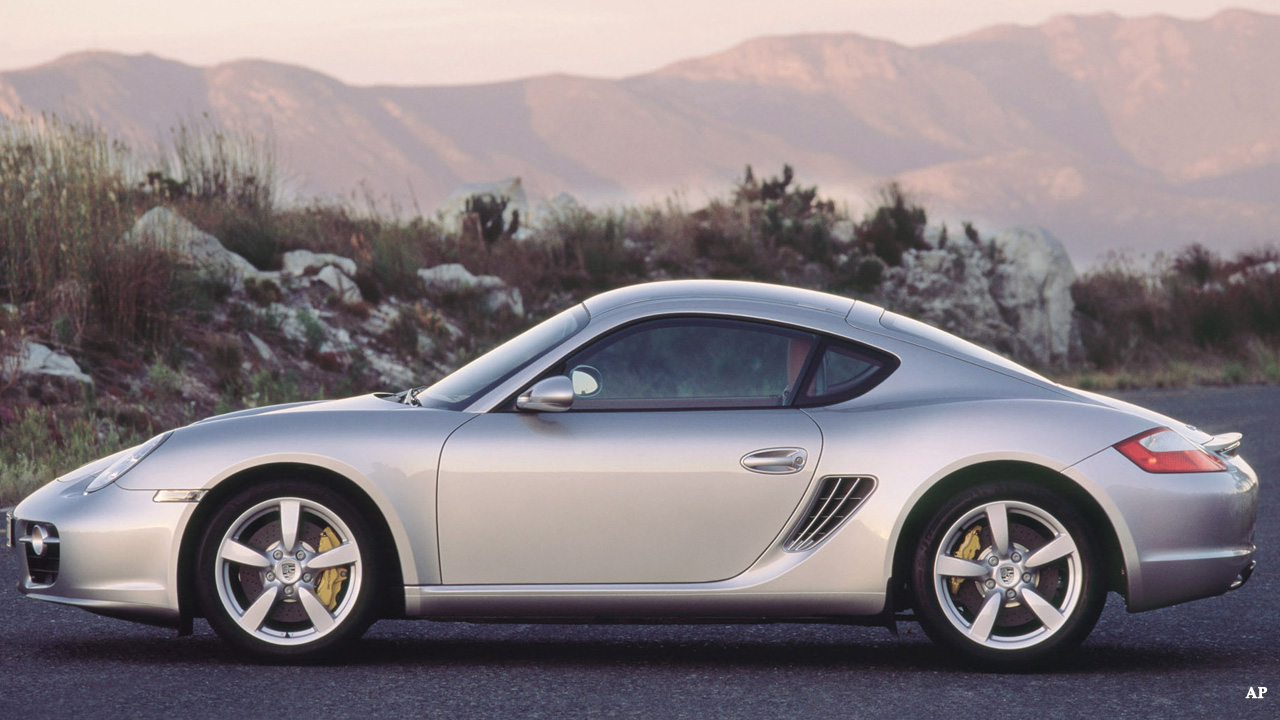 According to the Porsche website, The Cayman S draws its agility from a 3.4-litre flat-six engine with Direct Fuel Injection (DFI) and Variocam Plus. It reaches the top speed of 280 km/h (174mph) and comes equipped with a BOSE surround sound system. This step above the Porsche 911 starts at $65,000.
8) Jag E-Type 1962 Series 1 Roadster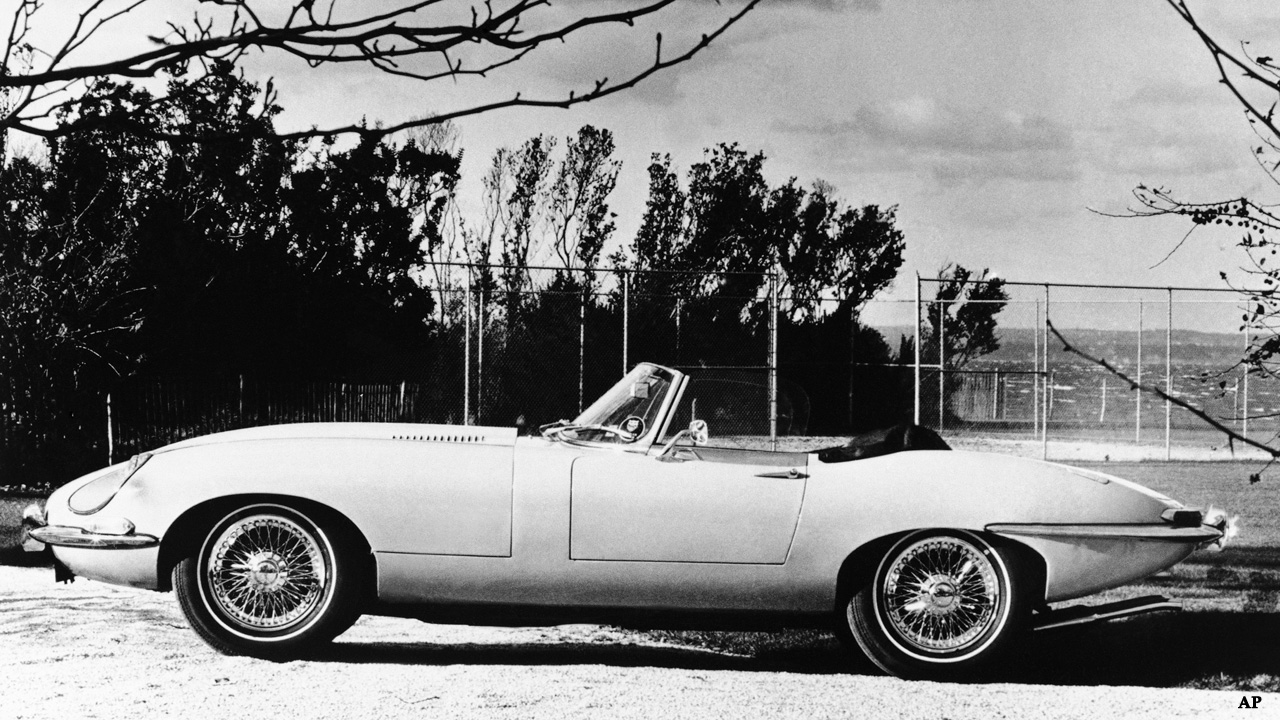 En route to St. Tropez, Richard chooses his personal Jag, which sells for anywhere between $70,000-$120,000. This two-seater convertible has a 3.8 Liter engine and reaches up to 150mph. 
7) Jag F-Type V8 S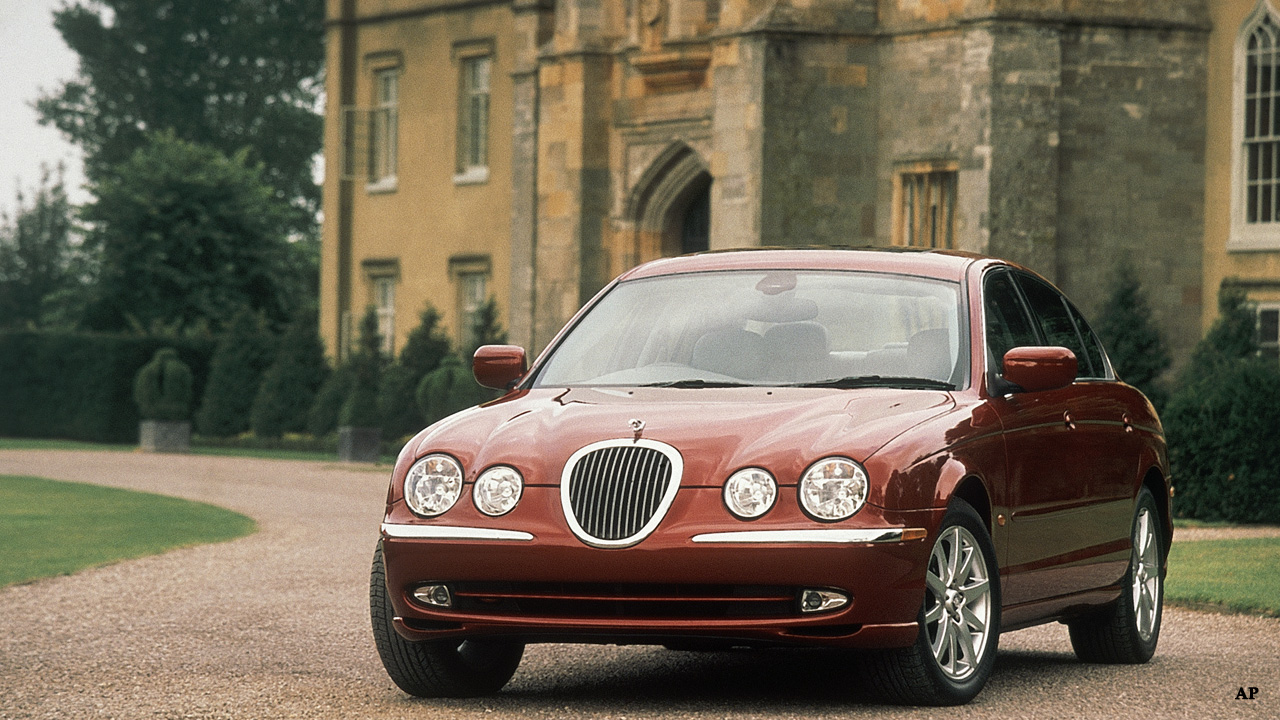 This 5 Liter V8 will impress with its 495 horsepower and 461 lb-ft of torque. The sleek design comes with a leather interior, auto-dimming exterior mirrors and reaches 186 mph. The estimated cost for this one is $92,000.
6) SLS Mercedes Coupe (Black Edition)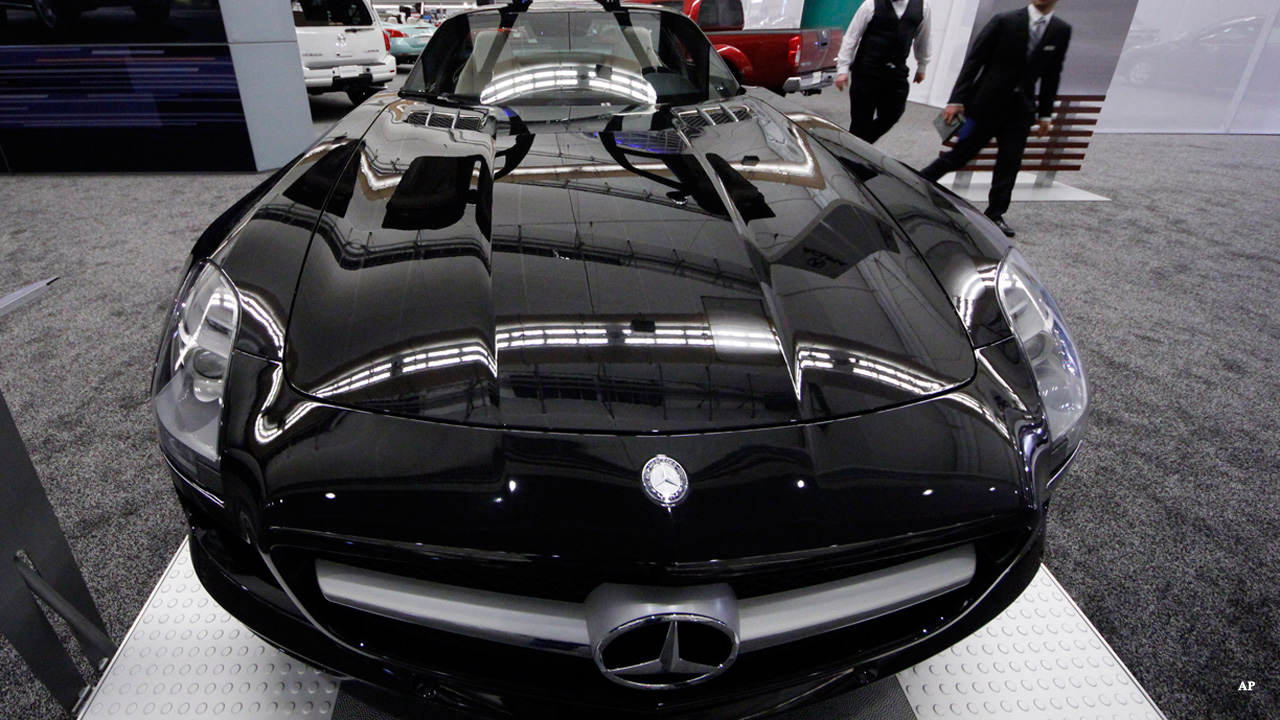 On their first stop in Venice, Jeremy chooses the Mercedes SLS AMG-GT. The final edition is limited to just 350 cars worldwide. Mercedes claims it takes 30 hours to handcraft the vehicle's spaceframe. It features a V8 engine with 583 horsepower that goes 0-60 in 3.6 seconds. This ride starts at $221,580 and hits the road in 2015.
5) Ferrari F12 Berlinetta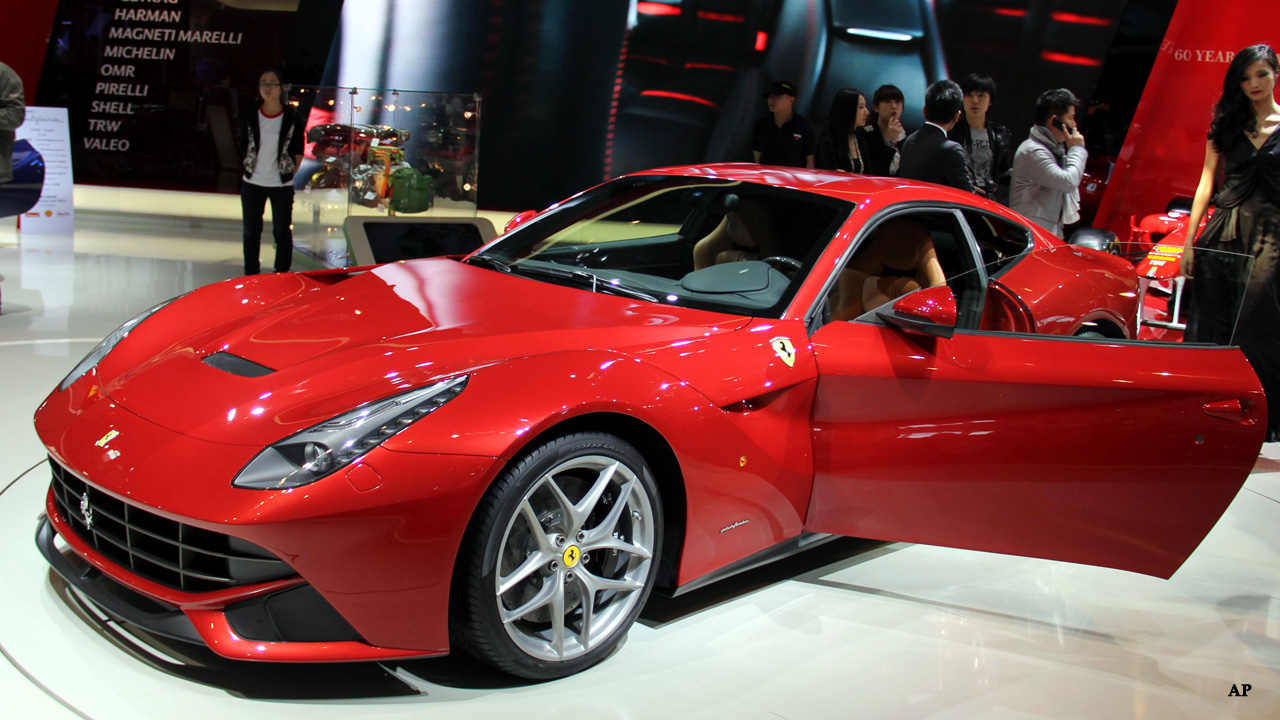 Richard opts for the Ferrari F12, boasting V12 cylinders which Ferrari.com calls the most powerful of the line and highest performance car in Ferrari history with a 'perfect balance between sportiness and efficiency.' It can go 0-200km/h (136mph) in 8.5sec. and will cost you a hefty $318,888.
4) Riva Aquarama
Jeremy and Richard begin their adventure to Venice by water, driving a Riva Aquarama, fully loaded with a leather cockpit, handcrafted woodwork and 2 V8s. Originally designed by Carlo Riva in the 1960s, this luxury speedboat seats 4-8 people and a fully restored version can cost you as much as $340,327.50.
3) Lamborghini Aventador Roadster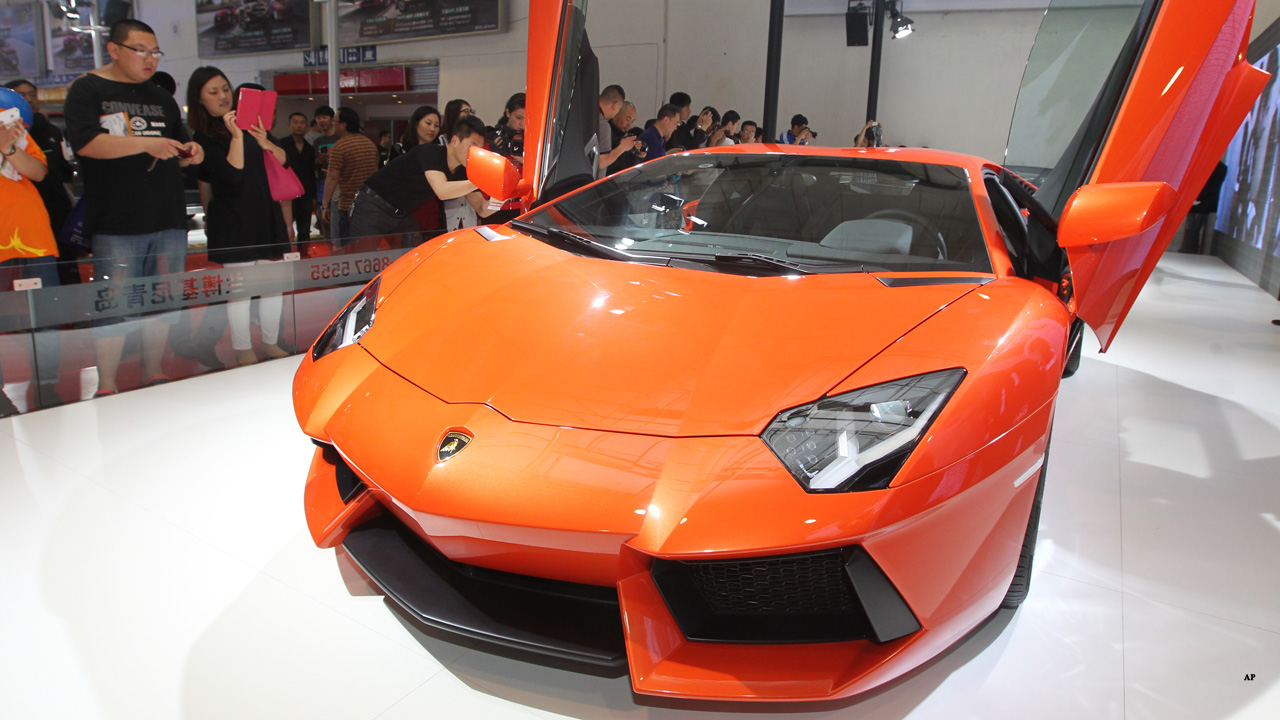 The 6.5 Liter V12 engine generates 700 horsepower and 690 max torque. The detachable roof makes this car a showstopper rain or shine. For a spin in the batmobile-esque ride, you'd have to shell out about $500,000.
2) Pagani Huayra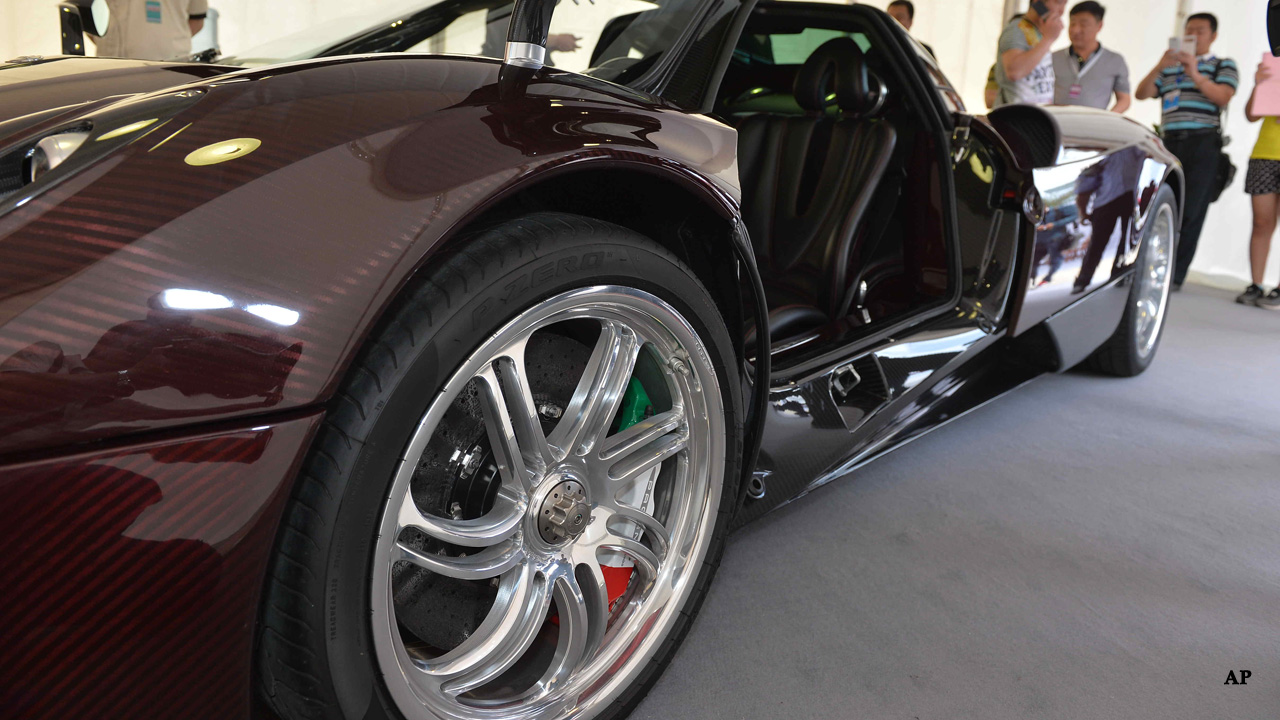 V12 twin turbo chargers exceed 700 horsepower. Richard went up to 270 km/h when he rode this powerful ride down the historical Monza track. Carbon fiber and aluminum skeleton allow you to see the car working, but before you can get inside you'll have to shell out $1,444,120.
1) Bugatti Veyron Grand Sport Vitesse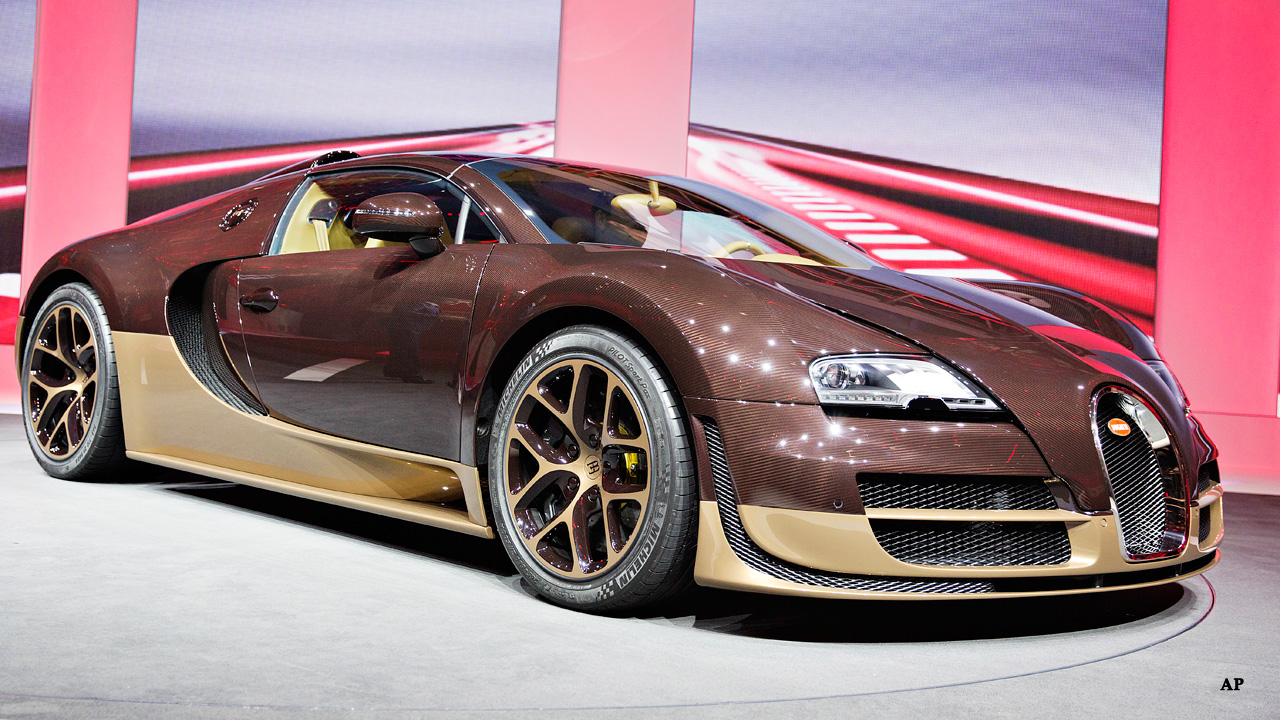 Quad turbo 16 cylinder engine. 1200 horsepower. WOW.  The Grand Sport Vitesse can go 0-60 in 2.7 seconds and reach 250 mph. With no roof. Unfortunately, while driving through the scenic streets of Monte Carlo, Jeremy couldn't test out these speeds for himself. If you feel so inclined, however, that'll be $2.5 million please, according to CNN Money.