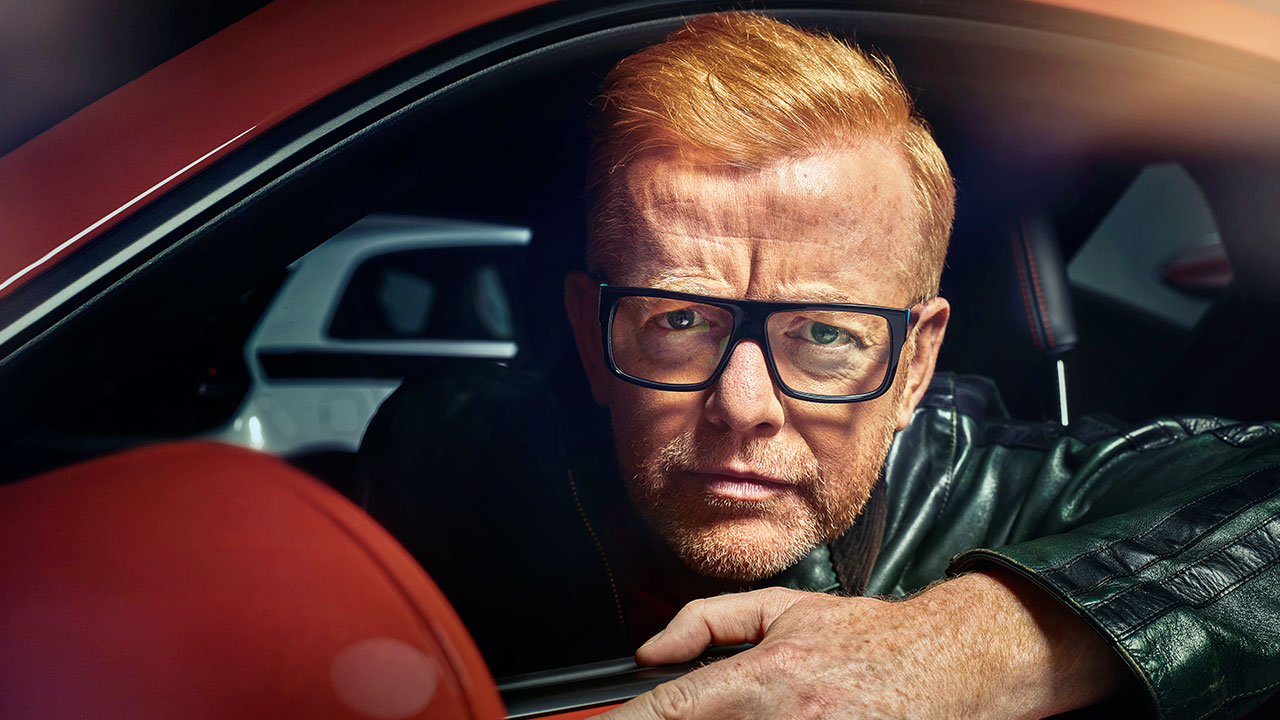 The BBC announced that Chris Evans has signed a three-year deal to lead an all-new Top Gear line-up.
Chris is the former host of BBC Radio 2's 'Drivetime,' and is the current host of BBC Radio 2's Chris Evans Breakfast Show and The One Show on BBC One.
Chris Evans says: "I'm thrilled, Top Gear is my favourite programme of all time. Created by a host of brilliant minds who love cars and understand how to make the massively complicated come across as fun, devil-may-care and effortless. When in fact of course, it's anything but and that's the genius of Top Gear's global success.
"I promise I will do everything I possibly can to respect what has gone on before and take the show forward."
Kim Shillinglaw, Controller, BBC Two and BBC Four, added: "I am so delighted that Chris will be presenting the next series of Top Gear. His knowledge of and passion for cars are well-known and combined with his sheer inventiveness and cheeky unpredictability he is the perfect choice to take our much-loved show into the future. Chris is a huge fan of Top Gear and has great respect for the craft and work ethic of one of the best production teams in the world. He knows the phenomenal attention to detail it takes to make a single sequence of Top Gear, let alone a whole series. He is already full of brilliant ideas and I can't wait for him to get started."
Production on the new series of Top Gear will start in the next few weeks. TopGear.com reports that We can also confirm that Series 23 will return both in the UK and overseas in 2016.

More About Chris Evans:
Chris Evans is one of Britain's most high-profile and successful presenters. He was born in 1966, in Warrington, England. His entrepreneurial zeal emerged at an early age, when he ran the local newsagents in his home town of Warrington and set up his own Kiss-o-gram and Private Detective agencies. He started his broadcasting career at Piccadilly Radio then moved to GLR, where his infamous Round at Chris' Saturday morning show attracted a huge cult following and he later took the format to Virgin 1215.
A stint on the short-lived BSB Channel, The Power Station allowed Chris time to hone his presenting technique, until Channel 4 opted for a different type of early morning show with The BIG Breakfast.
Chris dived into the nation's mornings in September 1992, spearheading the morning extravaganza alongside Gaby Roslin. From the first sitting, his name became synonymous with the television story of the decade and within weeks The BIG Breakfast topped 2 million viewers. Chris' years on the show made him a national star.
In 1993, Chris formed his own company called Ginger Productions to formulate a brand new variety show for Saturday nights: Don't Forget Your Toothbrush. Devised, written and performed by Chris, the ratings peaked at a combined 6 million viewers. News of the totally original format resulted in a global clamour for the rights, which to date have been sold to networks throughout Europe and all over the world including Australia and USA.
With Chris at its helm, Ginger Productions fast became one of the major players in entertainment production. Under the Ginger banner, Chris produced and presented a second series of Don't Forget Your Toothbrush revitalized BBC Radio 1 with his Radio 1 Breakfast Show before bowing out to concentrate on his unique end-of-the-week TV show on Channel 4, TFI Friday. TFI ran for five years, before finishing on 22 December 2000 with a show hosted by Elton John.
Chris presented the breakfast show on UK Radio Aid's day of programming for the victims of the Asian Tsunami. He also presented two programmes on BBC Radio 2 over the 2005 Easter Bank holiday and the 2005 edition of the Brit Awards and Comic Relief 2005. Chris joined the BBC's Radio 2 to present his regular Saturday afternoon show in 2005 and moved on to presenting the Drivetime show in April 2006.
In 2010 Chris took over BBC Radio 2's Breakfast Show following the retirement of Irish-born broadcasting legend Terry Wogan and his show is currently the UK's most listened to, with over 10 million listeners tuning in each week. He also presents the BBC's TV magazine show The One Show on Fridays.