About the Show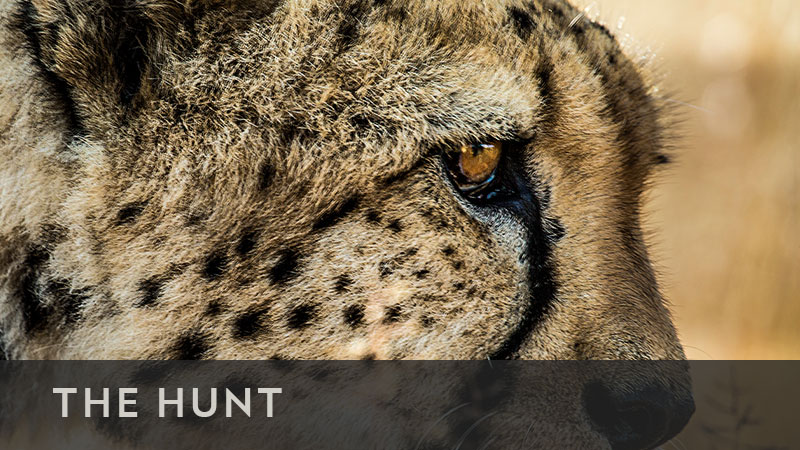 About the Show
BBC America's first major natural history series, The Hunt, will premiere Sunday, July 3 at 9/8c.
Through character driven stories, The Hunt illustrates in dramatic detail the strategies predators use to catch their prey (and those that the prey use to escape), with each episode centering on one of our planet's key habitats. From open grasslands and dense forests to the arctic and the open ocean, the cutting-edge, seven-part series features rarely seen wildlife and animal behavior — revealing like never before the challenges that predators and prey face in each of these vastly different worlds.
Narrated by famed naturalist Sir David Attenborough, the new series comes from multi-Emmy®-winning executive producer Alastair Fothergill (The Blue Planet, Frozen Planet) and series producer Huw Cordey (South Pacific, Frozen Planet) — the makers of the landmark series Planet Earth, which captivated audiences around the world in over 130 countries.
"What I hope will become apparent is this: predators usually fail. People don't realize how hard it is. We want the audience to engage in this real-life drama, where there are no heroes or villains. The point is, you never know if they will succeed: in the hunt, the outcome is never certain," said Alastair Fothergill, Executive Producer of The Hunt.
A US premiere screening of The Hunt will be presented on June 22 at the Opening Night of SeriesFest, at the internationally-renowned Red Rocks Amphitheatre in Denver.
The Hunt is produced by Silverback Films for the BBC and co-produced by BBC America with BBC Worldwide and NDR Naturfilm. The series is executive produced by Alastair Fothergill with Huw Cordey serving as series producer. Music is by award-winning composer, Steven Price, who won an Academy Award in 2014 for his score to Gravity. Tom McDonald is the Commissioning Editor for the BBC. BBC Worldwide is the global distributor of this series.