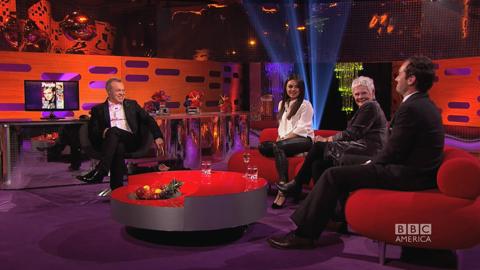 video player loading
.
.
.
Season 12 — Episode 18
Graham's had his share of sexy guests on the show before but this may be his sexiest couch ever with 'Sexiest Man Alive' Jude Law and 'Sexiest Woman Alive' Mila Kunis. Catch more of this all-new episode on Saturday, March 9 at 10:15pm ET.