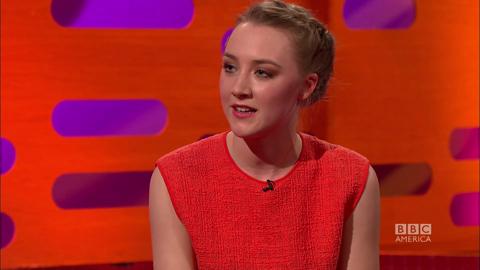 video player loading
.
.
.
Season 12 — Episode 17
Are you dying for some secrets from 'The Host,' the upcoming movie from Stephenie Meyer, author of the 'Twighlight' series? In this clip, star Saoirse Ronan spills all to Graham. Catch an all-new 'Graham Norton Show' this Saturday at 10:15pm ET.