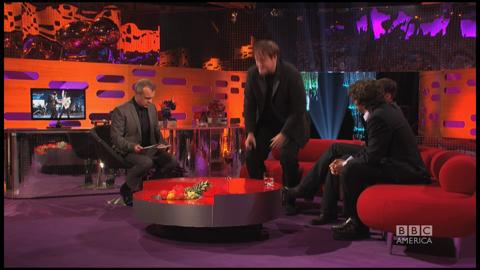 video player loading
.
.
.
Season 12 — Episode 10
In this exclusive sneak peek, writer/director Quentin Tarantino demonstrates how he wanted Vince (John Travolta) and Mia (Uma Thurman) to twist in 'Pulp Fiction.' For more, tune-in to an all new "Graham Norton Show' on Saturday, January 19 at 11/10c.