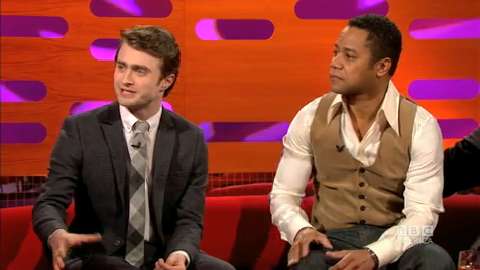 video player loading
.
.
.
Season 10 — Episode 15
Daniel Radcliffe discusses working with his godson on his new scary horror movie, 'The Woman in Black.' Plus, why has Cuba Gooding Jr. changed his catchphrase from 'Show me the money!' to 'I hit the baby, I hit the baby'?