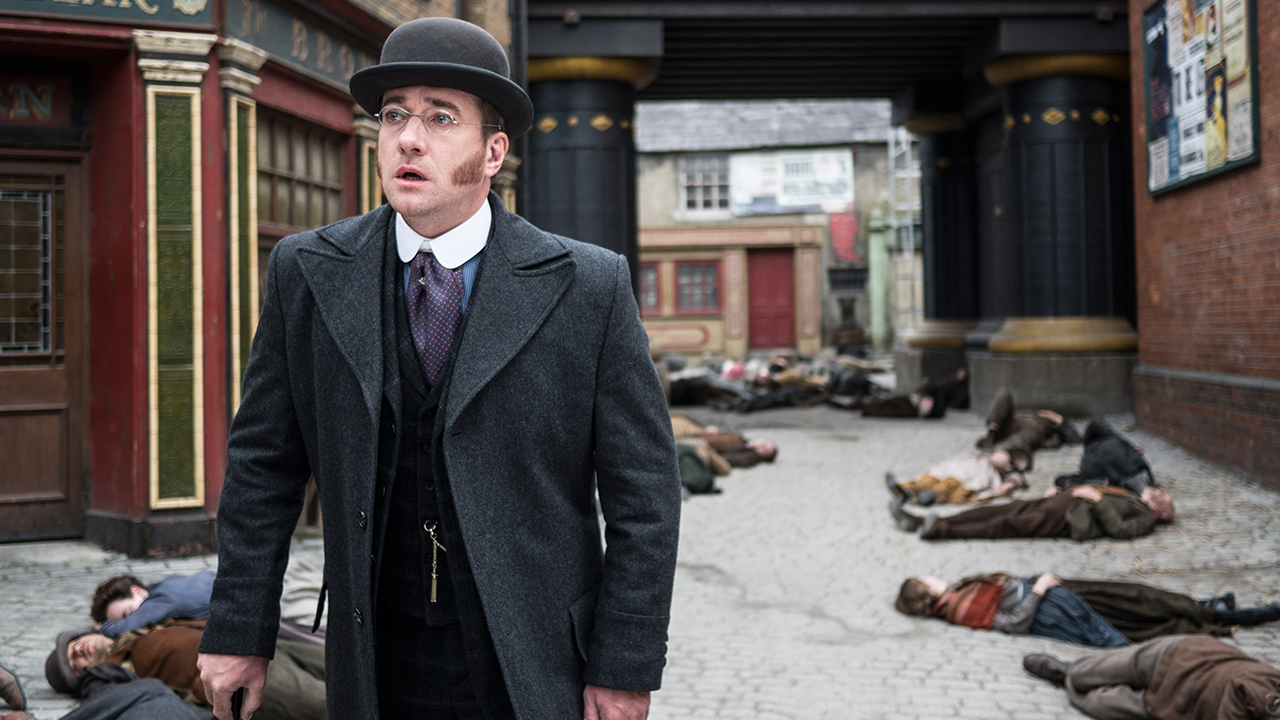 Season 3 — Episode 8
The Peace of Edmund Reid
Fred Best collaborates with an American journalist on an exclusive story, but when the writer is viciously murdered in the alleyways of Whitechapel, Best realizes the peril he now courts. With his explosive report threatening to ruin the reputations of vengeful and authoritative figures, Best has to decide if the story — and justice — is worth pursuing this time.
Long Susan also has to contend with a shocking revelation, and a phantom from her past who returns to exert their control. But with her business empire and her positive accomplishments slipping through her fingers like grains of sand; Susan is entrapped into a perilous position.
Meanwhile, the team of H Division inch ever closer to the truth about the train robbery and pursue those responsible. But the revelations carry some disturbing home truths, and life altering choices which have to be made.