About the Show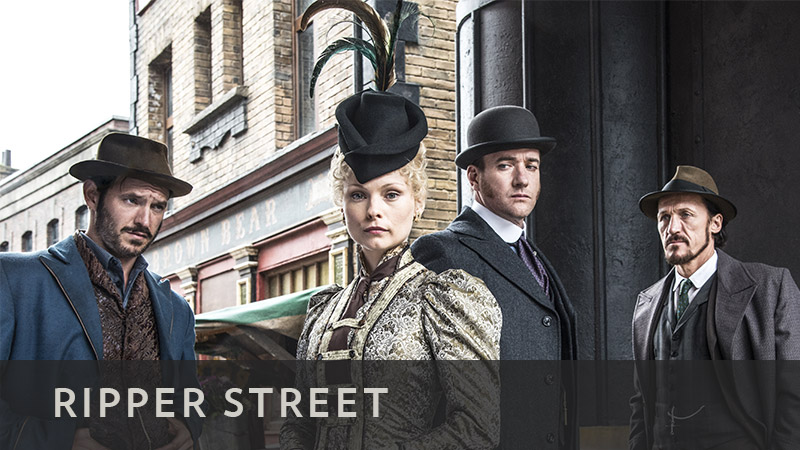 About the Show
"Whitechapel is life, in all its wild and rotten splendor."
BBC America's critically-acclaimed co-production, Ripper Street, returns on Thursday, July 28, at 10/9c.
The new season sees Edmund Reid (Matthew Macfadyen, Anna Karenina, Pride & Prejudice), Detective Inspector Bennet Drake (Jerome Flynn, Game of Thrones) and surgeon Captain Homer Jackson (Adam Rothenberg, The Immigrant) reunited to restore the peace of the blood-stained streets in London's East End.
Picking up in in the summer of 1897 with Queen Victoria celebrating her diamond jubilee, Reid, who has retired from his detective work, finds himself drawn back to Whitechapel after discovering that an old friend is set to hang for a brutal murder he's convinced he hasn't committed.
Meanwhile, Detective Inspector Bennet Drake has now risen to the Head of H Division, holding a position of trust and status in Whitechapel. He's also now married to the love of his life, Rose Erskine (Charlene McKenna, Skins).
Also returning this season is MyAnna Buring (Prey, Downton Abbey) as Jackson's wife Long Susan Hart — now only weeks away from being executed for her part in the locomotive disaster that killed 55 people. Time is running out fast for Long Susan — will her husband find a way to help her escape the death sentence before it's too late?