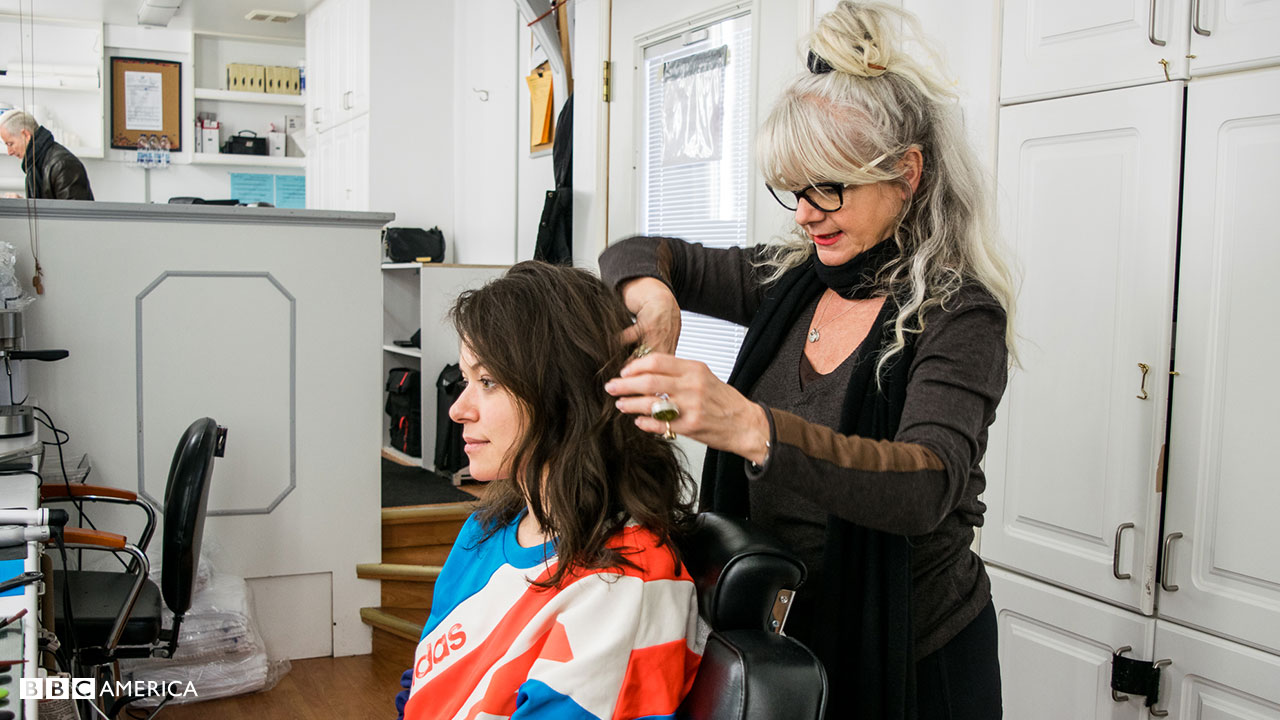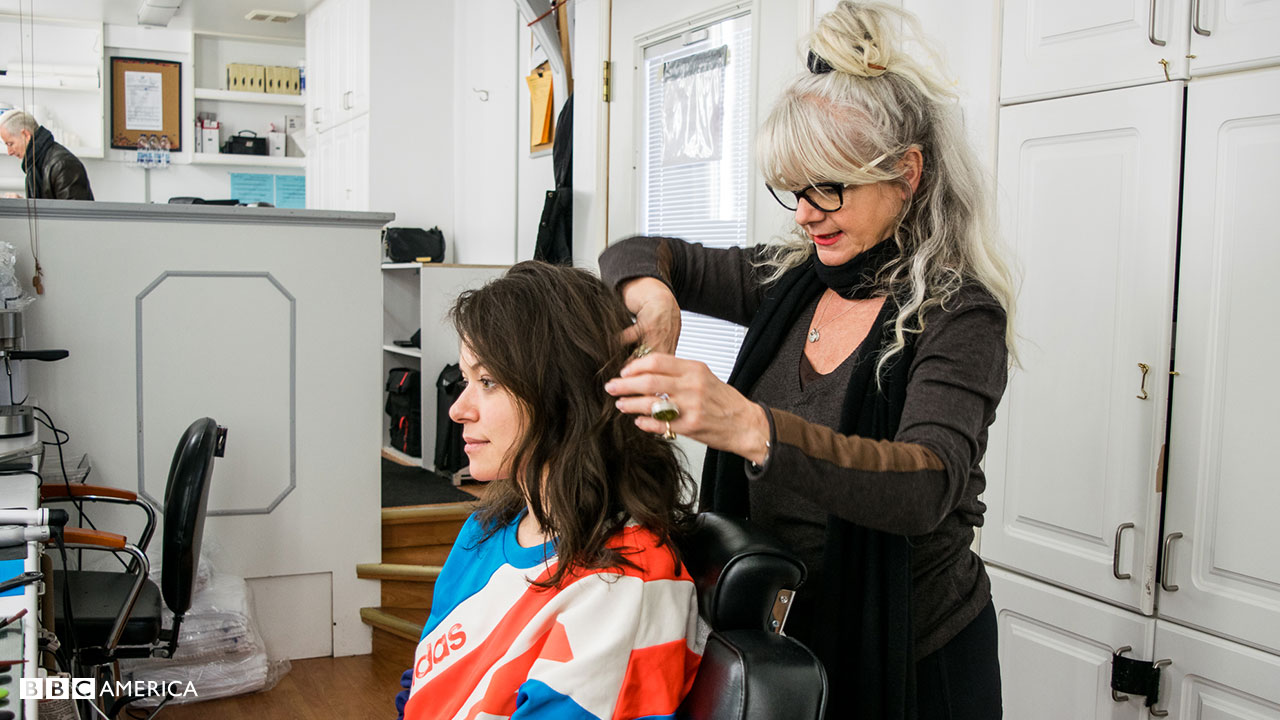 "Katarina is our new key hair person on season four of 'Orphan Black' and she's been absolutely amazing. We worked together for the first time years ago on an episode of 'Flashpoint'. She has such a great eye for character and came up with the look for MK's hair. She also takes care of me whenever I'm run down with homemade pressed ginger and lemon juice."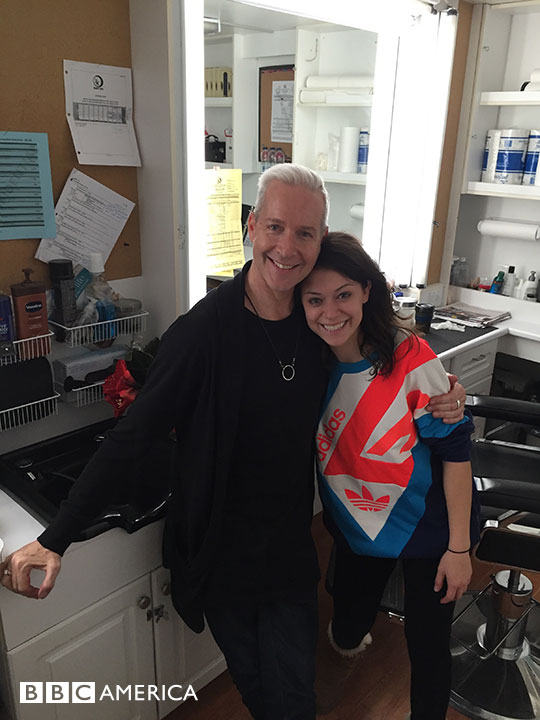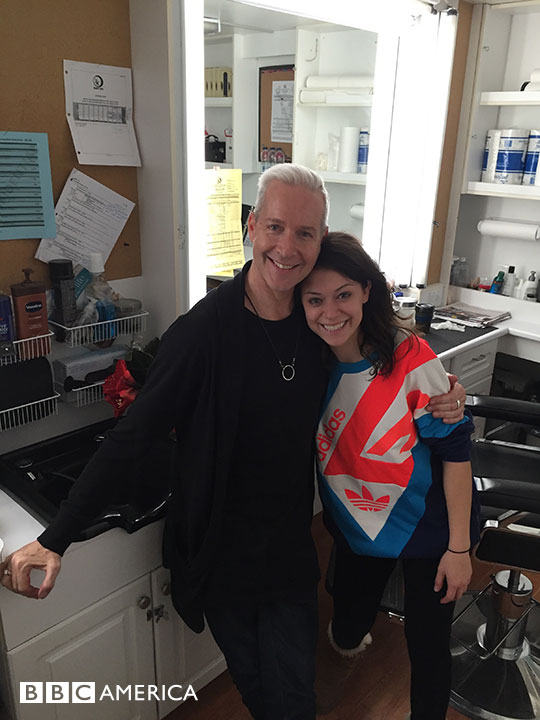 "Stephen and I met on a TV movie called 'Booky Makes Her Mark'. He got me totally obsessed with Lucille Ball and knows basically everything about her and old Hollywood. He's absolutely vital to the creation of all of the clones on 'Orphan Black'. Every single day we sit in the trailer and reassess where the characters are at, where they're going, where they are at emotionally. He reflects that in the makeup."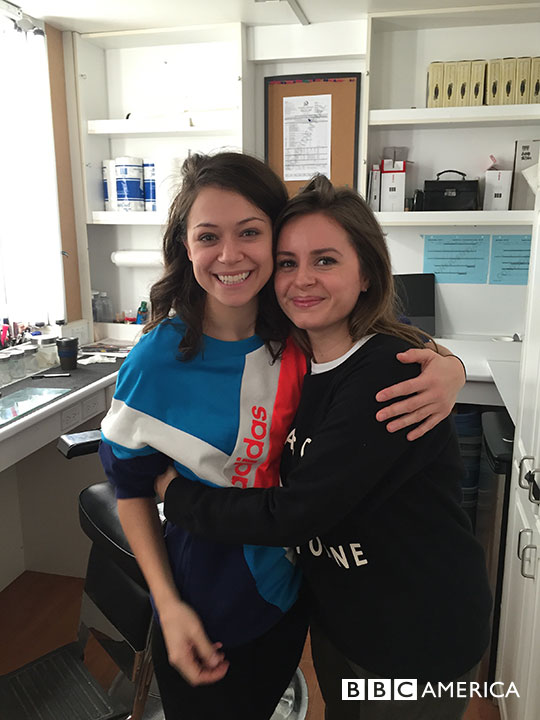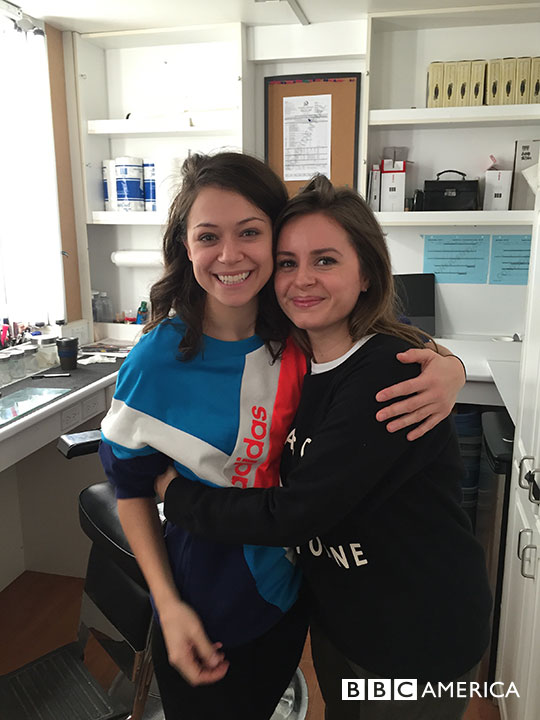 "Kristen and I met on a movie called 'Picture Day' that we shot in Toronto. She did my hair and make up on the film, and we just became really great friends. We've worked together now on three seasons of 'Orphan Black' and on a film called 'The Other Half'. And she's one of the best dance partners on the planet."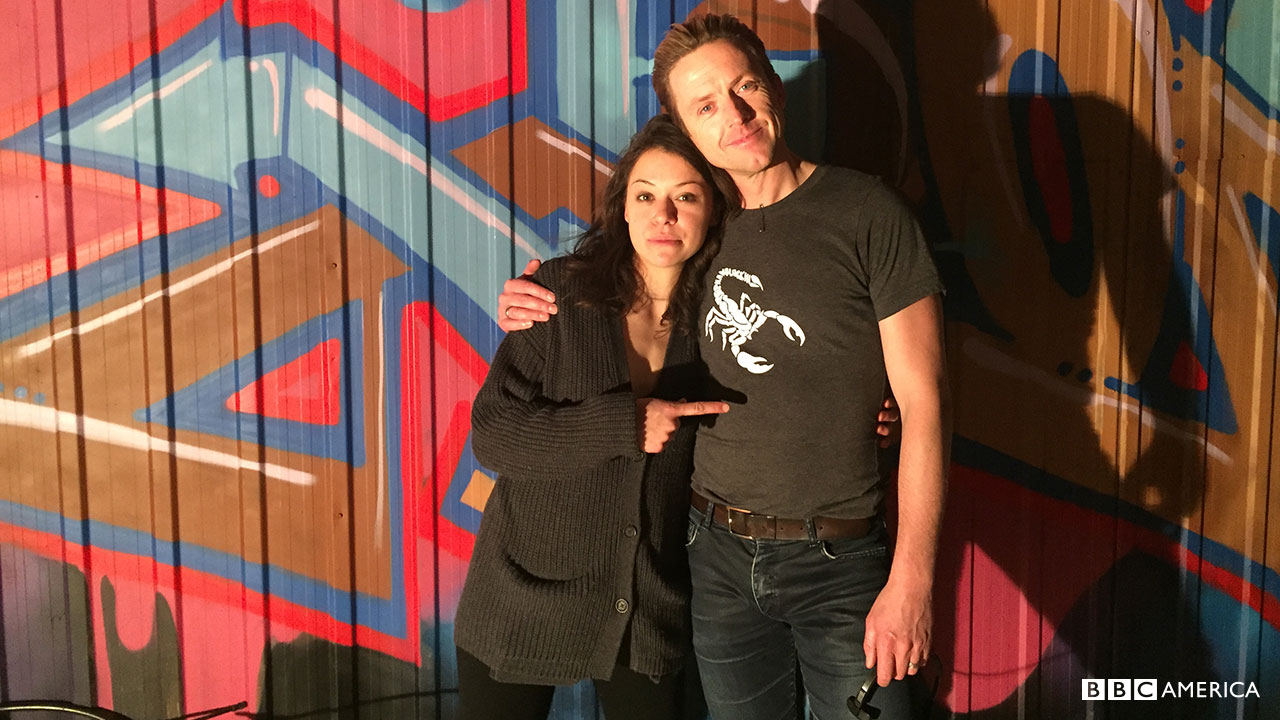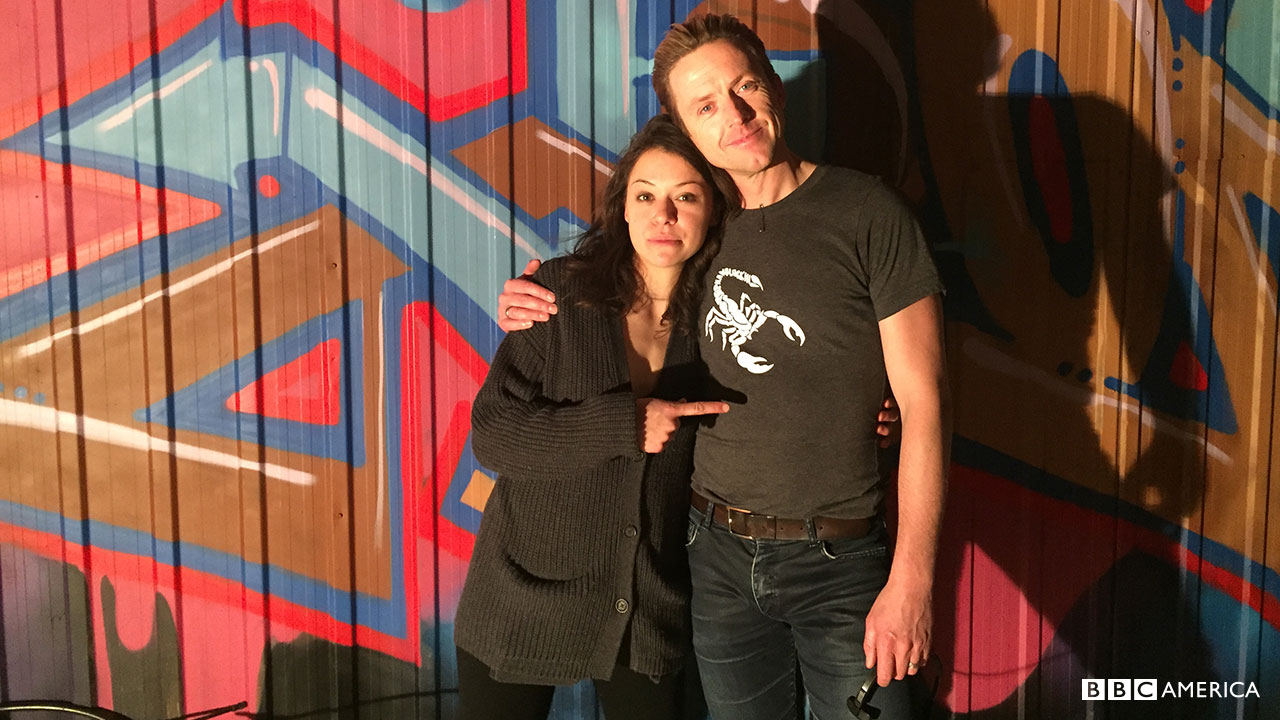 "Peter is our on-set costume dresser and is one of the hardest working people I've ever met. He's the most positive and most proactive person and always makes sure that all the actors are warm and comfortable and taken care of. He's also an amazing dance partner."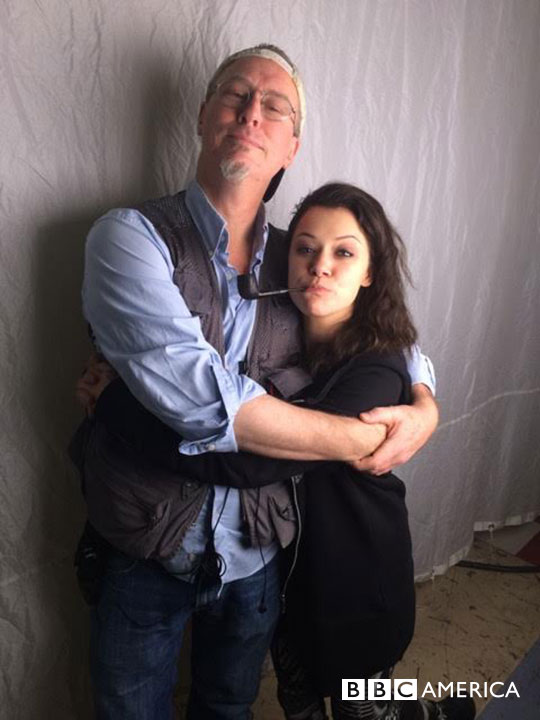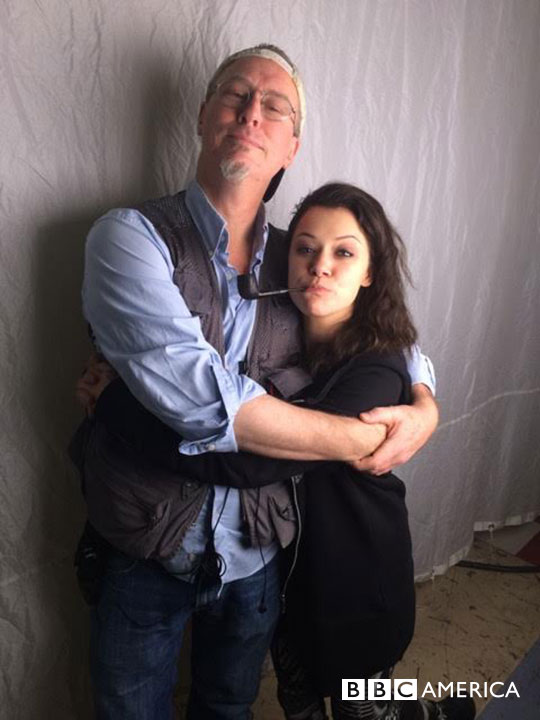 "Steve is one of our props masters. In Season 2, there's a scene where Helena is torturing Henrik Johannsen. Steve handed me a pipe before the scene and said, 'I don't know if you want to use this but in case you do...' It so inspired me and halfway through the scene I picked it up and put it in my mouth and said, 'Do I look like I'm trying to be funny?' It ended up being a really fun, quirky moment for Helena within all the darkness of that scene."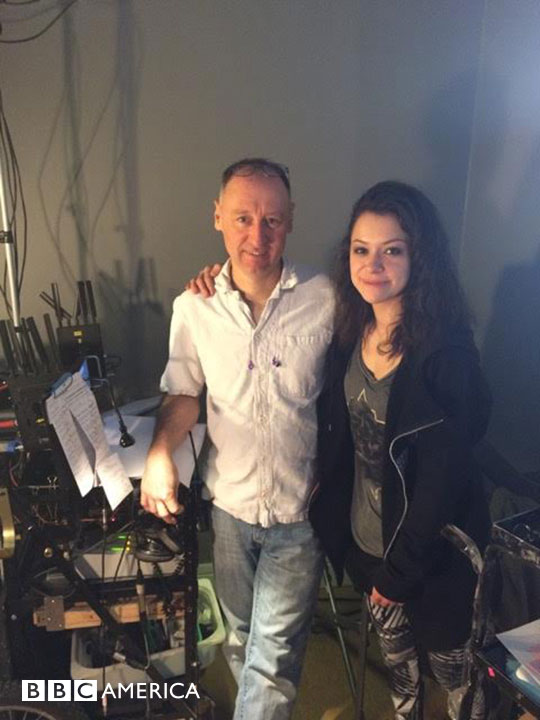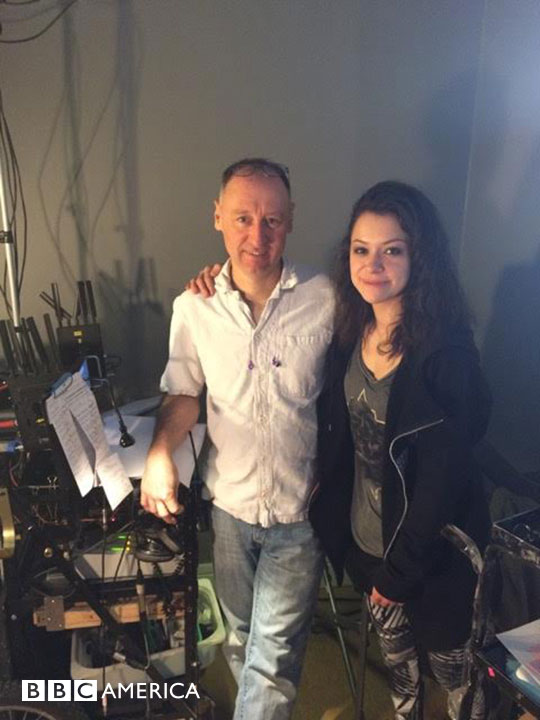 "Herwig is our sound recordist and he and I bonded over our shared German background. He's an amazing baker and brings in homemade German cakes and pastries for me, which is pretty much my favorite thing on the planet."