Orphan Black's Tatiana Maslany participated in an hour-long Reddit AMA and it was fun, and, well, enlightening. Just when we thought we knew everything about Tat, here are ten things we learned about the woman behind the clones.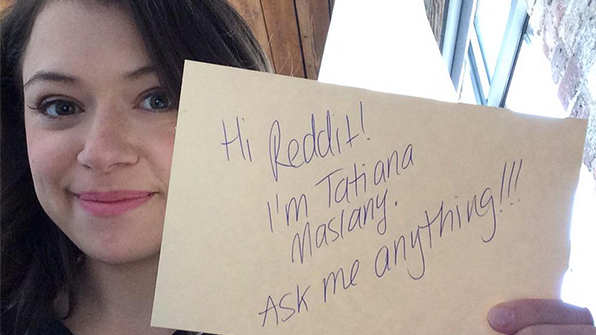 1. If Tatiana weren't doing what she does, she'd be a teacher.
2. For Tatiana, Burgers > Bourbon.
3. She wouldn't mind being a donut. Wait, what?
4. Like Robyn, she dances by herself.
5. She's maybe a little sentimental.
6. She loves Amy Poehler as much as everyone else.
7. She knows the clones' favorite movies.
8. …and what they would be if they were Doritos.
9. She has as much trouble choosing her favorite clone as we do.
10. She's allergic to animals and can't ride roller coasters.
11. (Bonus!) She's the best. (OK — we knew that already.)