Episode 10: What You Didn't Know About 'To Right the Wrongs of Many'
Here are behind-the-scenes secrets from our very own Orphan Black production team!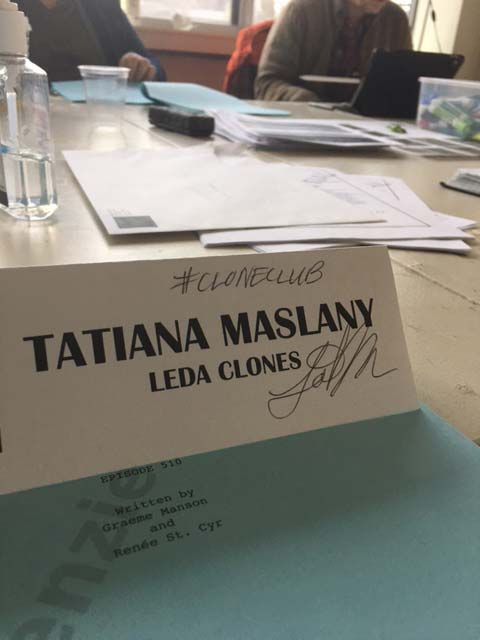 FLASHBACK TO KIRA'S ORGINS
It was important in this episode to guide Sarah through her last fight and the birth of Helena's twins by an important moment in her past. When looking at what that could be, it became clear that what has been her North Star through Clone Club's fight was Kira, so we decided to flashback to Kira's origins: Sarah's decision to keep Kira and her birth. Lucky for us we already knew Tatiana could play younger versions of the clones very easily — Helena and Rachel as great examples —so pulling off Sarah's teenage look just meant a bit more eyeliner and some punkier clothes. For S we wanted to give Maria something different and because of Mrs. S's demise in Episode 508 we were free to give her a haircut. Maria agreed and without too much work we had a ten-year younger Mrs. S.
Fun Fact: the scenes in Mrs. S's truck were shot right outside of our location for Dyad. There is a children's clinic next to the hospital that was the perfect background for the scene.
Fun Fact: We reached out to Planned Parenthood to ask for some promotional materials and for the OK from them to use their signage in the background. We really wanted to honor the work they do for women and families everywhere in the scene. Lucky for us they agreed and sent us pamphlets and posters that were 10 years old, adding to the details of the flashback.
IT'S ALL GONE PT-DUBS
From the beginning of the series, John and Graeme did not want Sarah to be a killer. And if you think about the five seasons, she does not murder anyone directly. They were saving that moment for PTW and for the finale. They didn't want us rooting for a killer during the show's time on-air and they succeeded. And really, once he started to shoot up and kill random doctors at whim, it was time he was put to rest.
Fun Fact: Stephen McHattie, the actor who plays PTW, actually shaved his head for the final episodes. When we told him our plan for the character and how we would unmask him, it was his idea to shave his head instead of wearing a bald cap.
Fun Fact: We didn't decide how Sarah would kill PTW until we were location scouting with John Fawcett and saw the lab set lit up and being shot in Episode 509. Once we toured that, John found the fire extinguisher and the choreography was set. Props had to have it made into a soft version as well as a half version so that we could properly film the entire sequence for our VFX team.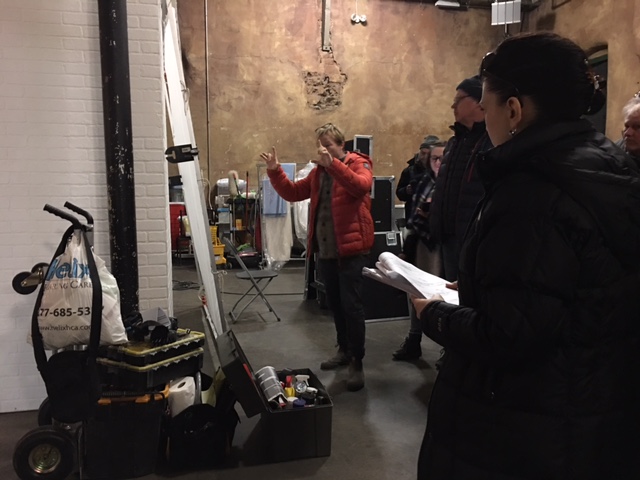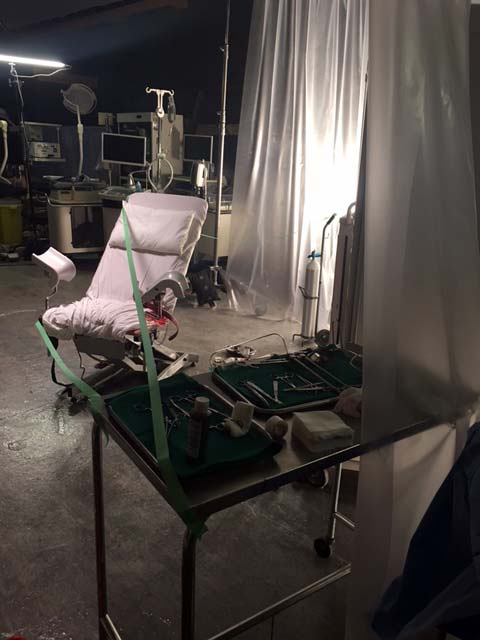 SUMMERTIME IN THE WINTER
When we decided to jump forward in time for half of Episode 510 it was the dead of winter in March in Toronto. That means grey skies, brown snow, and dead-looking trees. We used a lot of camera tricks, color timing, and VFX in order to make it look like we had jumped into summer. We also used wardrobe to help!
Fun Fact: It was the biggest amount of shopping our wardrobe team ever had to do for this episode because no one had summer wardrobe items in their closet, and we invited almost every single cast member that is left alive to the baby shower.
Read More