Q&A: Production Designer John Dondertman
Editor's Note: We culled your questions from Facebook and Twitter for this week's Q&A with an Orphan Black crew member. This week, it's Production Designer John Dondertman.
1. Yan S. via Facebook: in S5 episode 4 last week, the interior with Mrs S and Sarah looked like Grand Central Station with cream tiles and retro lighting-where in fact was it?
Jon Dondertman: I think you are referring to The Bickle Estate in Mississauga. The Bickle Estate is a mansion built in the late 1920s. There we shot the scenes with Coady locked up in a psychiatric hospital. We cleared out the mansion to give it a One Flew Over The Cuckoo's Nest feel.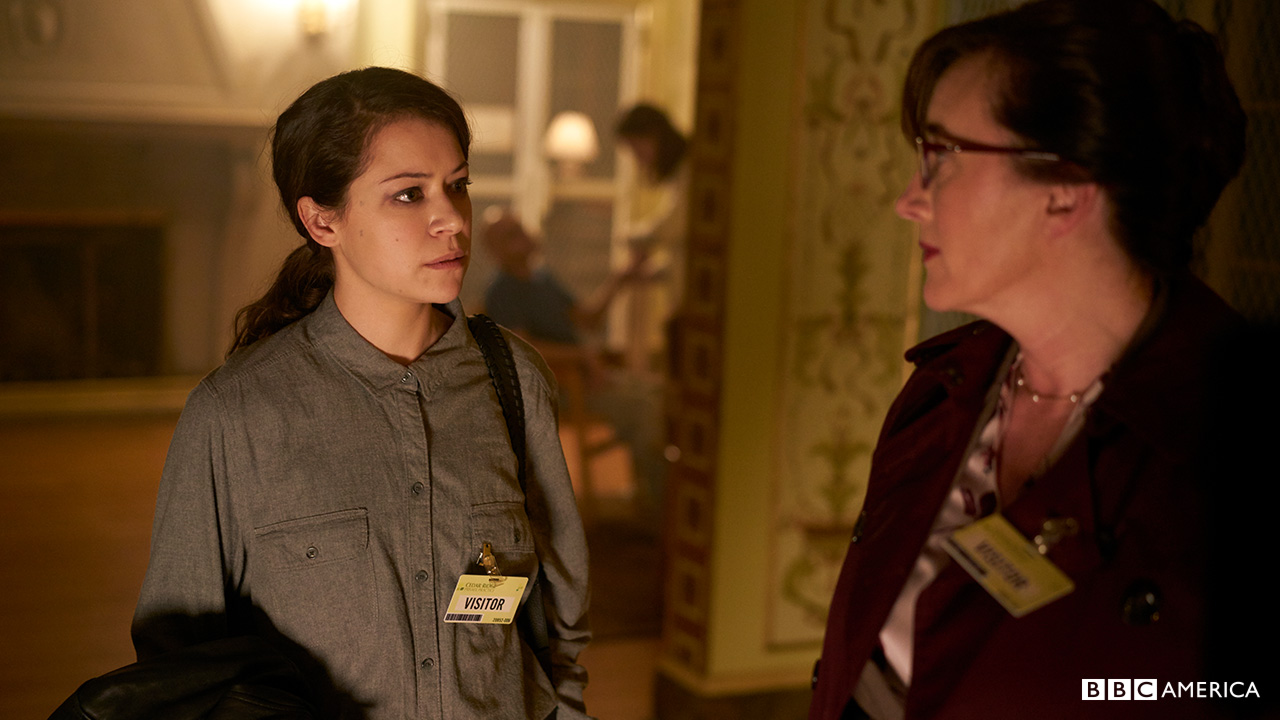 2. Joshua T. via Facebook: How difficult is it to make sure that Rachel Duncan always has a window to stare out of? 😉
JD: That's an interesting observation, but I think the window reference is coincidental. It is possible that Tatiana was using the windows in her character development, but I wasn't aware! There are a couple of Rachel sets in fact that do not have windows — her recovery room in DYAD and her Underground Room in Susan Duncan's home on the island, for example.
3. Joshua T. via Facebook: What is the most re-used set/location and what scenes was it used for?
JD: The most used set started out as Terrance's shipping and receiving squat in Season 3. Terrance's set was converted into the safe house in Season 4 — that's the set everyone is hiding out in with the red and white-tiled floor. In Season 5, I turned the set into P.T.'s basement lab and then it gets turned into another set I can not reveal for the season 5 finale! Stand by!!!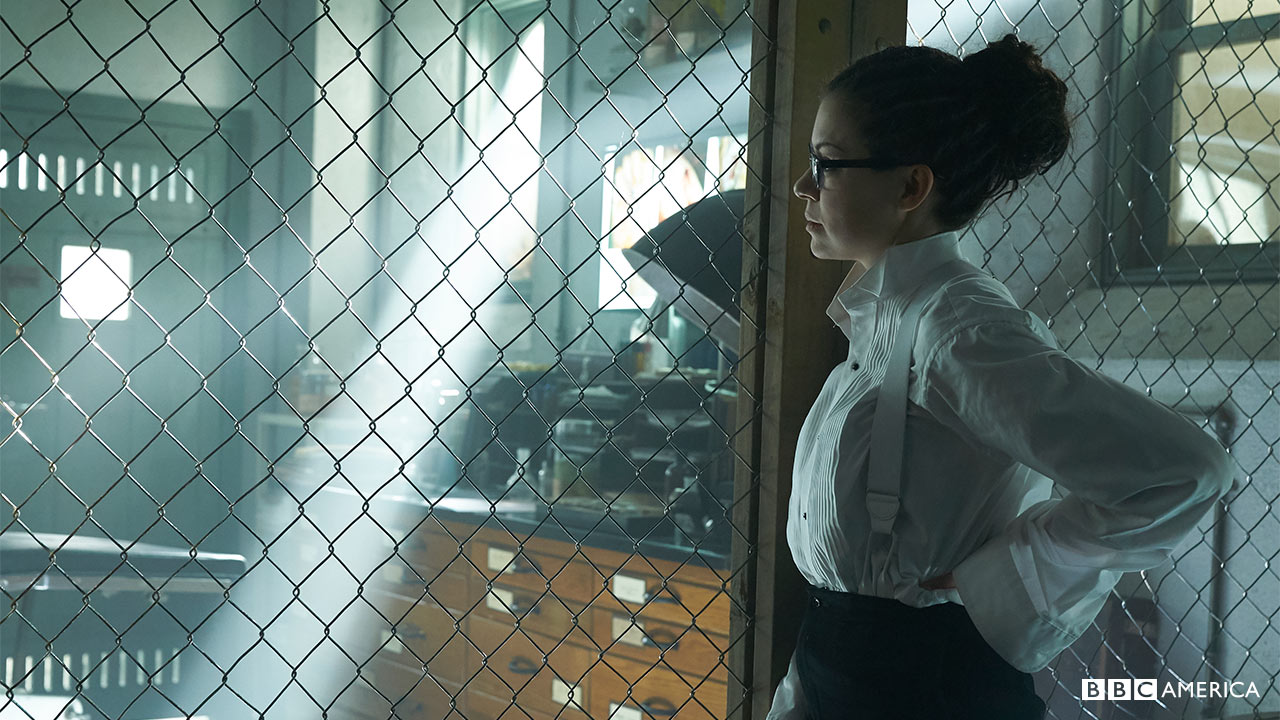 4. Abby M. via Facebook: Which was your favorite location to design?
JD: We tended to build more in the studio and less on location, but the favorite location for me was the Revival Village on the Island. The location was several acres in size and included about 20 buildings and tents, as well as a power station, lookout tower, animal pens, and greenhouses.
5. Kristy C. via Facebook: What was it like to redo the birdwatchers house?
JD: Hi Kristy, I knew we could disguise the fact we had used the location before as the two sets were very different and would be shot and lit differently. The location is called Vally Hall and had a lot to offer in terms of scale and architectural details.
Read More