Director Helen Shaver Q&A: 'I'm Not Interested in Sentimentality'
BBCAmerica.com: Can you tell us about the dinner scene?
HS: So much of this scene plays in the the looks and small gestures. Watching the power struggle, seeing P.T. manipulate. Add OMG layer upon layer leading to the wonderful speech about Cosima's parents, so it was a whole other kind of intimacy. P.T. goes for the heart. The last thing in the world Cosima is expecting is to be cracked open in that way. I think it was brilliant writing when she says so simply her parents "love each other" at a table where at that moment she is feeling betrayed by love. By Delphine. So I thought, OK, what is this dinner going to look like, this whole idea that P.T. doesn't really see anybody else as a human being? He certainly sees Cosima and the monster as experiments, as test tubes not as human beings. The art department was meticulous… dressing the table with taxidermied things, life that has been frozen in time. Objectified. And then we put these people around it, and build the tension from there.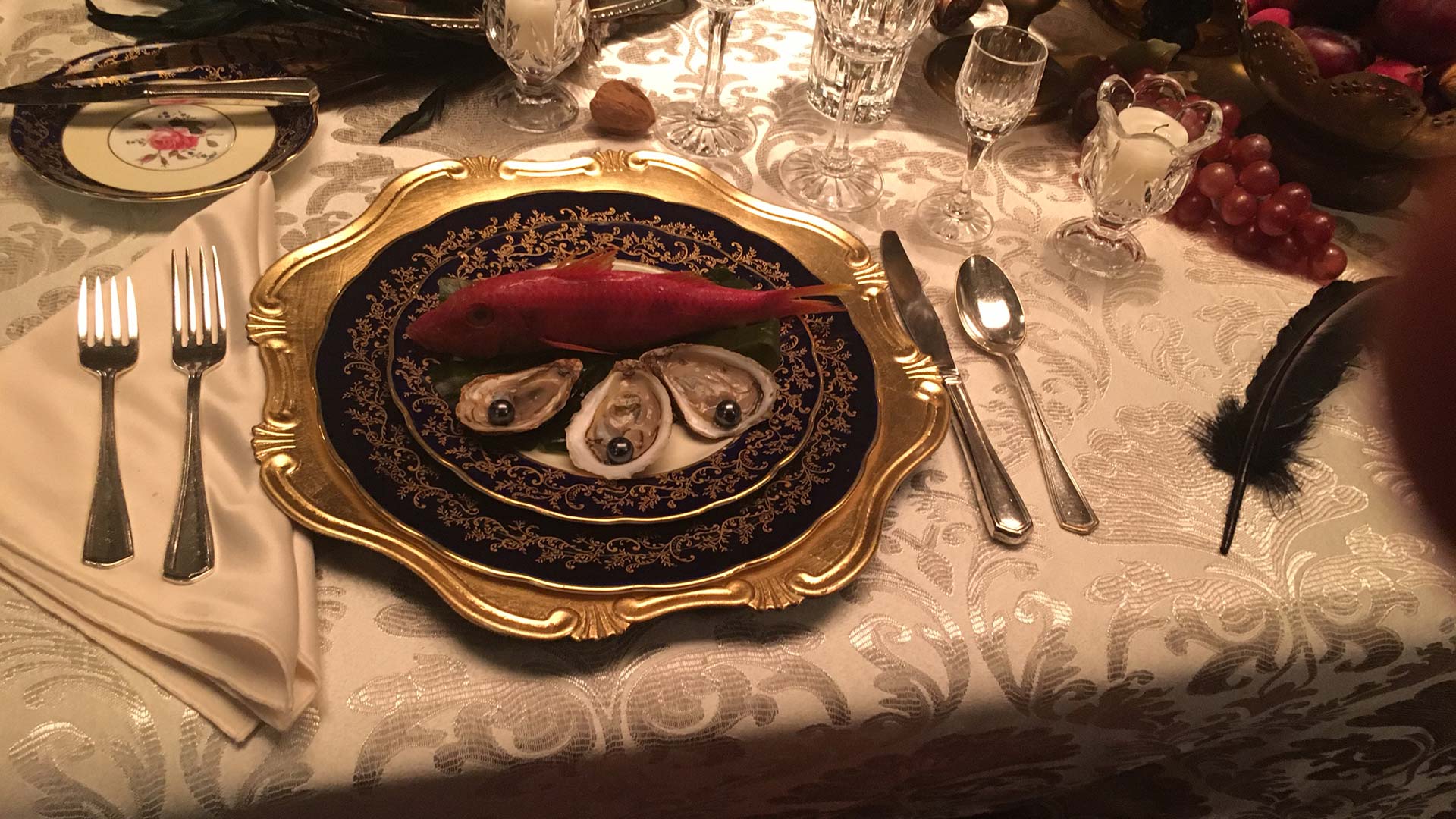 The crux of eps is Cosima's arc… it is the investigation of her humanity and the fact that when it comes down to it, her humanity wins. That final scene evolved in prep until we reached "You gave me life, I know you can take my life, but you cannot take my humanity." It was a tricky scene because P.T. is such a larger-than-life character, made real and played brilliantly by Stephan McHattie, and Cosima is so human. I am really proud of the truth that we found in that moment, and of course back to Tatiana — she's fabulous. She's always willing to go deeper, always willing to look, and I think where she got to was just brilliant.
BBCAmerica.com: Anything else you'd like to say to Clone Club?
HS: The only other thing that I would like to say is that Jay Prychidny has edited all three of my episodes, and he has great insight, great empathy, and I think he's just such a fabulous editor; and certainly a great editor for me because he really embraces the poetry of images and is not afraid of humanity, true emotion. Because for me, emotion is to sentimentality what beauty is to pretty. Pretty you can buy, right? But beauty is from within and it lies in the flaw. Like the Japanese say, if you make a perfect pot you gotta knock it off because there's no beauty in perfection. And to me that is the same as sentimentality and emotion. I'm not interested in sentimentality but true emotion is intoxicating to me.
Read More