David Bezmozgis: Embracing Change
1. I've written books and written and directed movies, but this was my first time writing for TV. What's that like if the show is OB? Imagine that the first marathon you run is in the Olympics. Naked. Wearing someone else's shoes.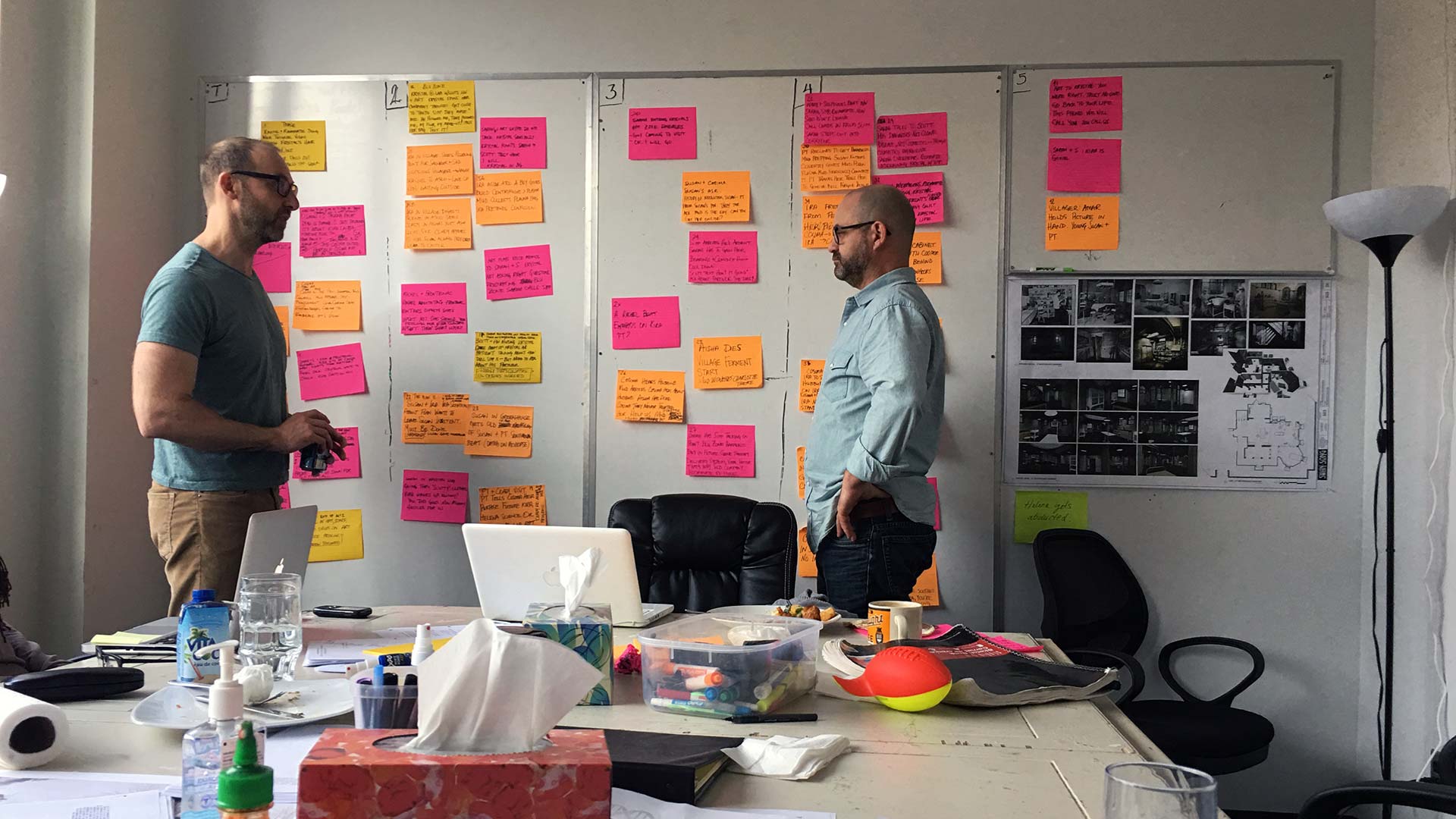 2. Because episodes are assigned largely by seniority, mine landed in the middle of the season. It's the luck of the draw. All the writers break the season together, and where stories land remains in flux for a long time. Grace Paley — a writer I love, — has a story collection called Enormous Changes At The Last Minute. It could be the epigraph for writing on OB.
3. If your head doesn't explode, you come to appreciate the benefits of enormous changes at the last minute. What looks like chaos, confusion, and indecision is also energy, rigor, and a refusal to compromise.
4. File under: Be Careful What You Wish For. A big part of what drew me to OB is how tonally nimble it is. It's tense and fast-paced and violent. But it's also intellectual and sexy and funny. Often all in the same episode. It's what makes the show great, but it's also what makes it a challenge to write. That was 506 in spades. Krystal returns and Susan dies. Krystal is outrageous and lovable; Susan is regal and complex. Krystal is in the city; Susan is on the island. Tonally, they're polar opposites. Now go stitch that together in a way that looks seamless. (Fortunately, many hands helped with the stitching: Graeme and all the other writers. John. Our producers, Kerry Appleyard and Mackenzie Donaldson. Tat. And Grant Harvey, the episode's director.)
5. The final season involves a lot of goodbyes. Susan dies. So does Ira. But to keep the story fresh also requires hellos. Part of the fun of 506 was getting to introduce a couple of new characters. So we get Brie, Krystal's sweet, zany, klepto roommate. And we get Len Sipp, Krystal's suave, vain, duplicitous deepthroat/love interest.
Read More