Q&A: Art Director Jody Clement and Graphic Designer Joelle Craven
Editor's Note: We culled your questions from Facebook and Twitter for this week's Q&A with an Orphan Black crew member. This week it's Art Director Jody Clement and Assistant Art Director/Graphic Designer Joelle Craven.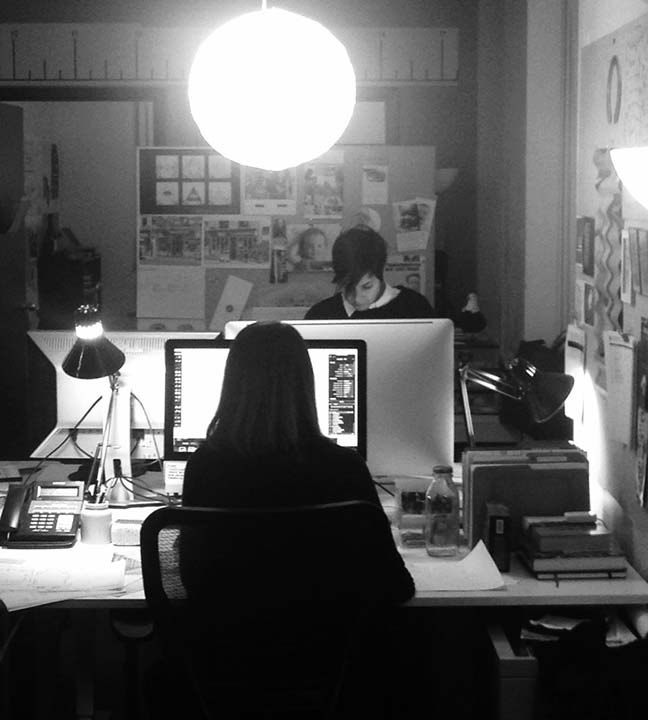 1. @virginiapelleg4 via Twitter: who paints the murals in Fe's apartment?
Jody Clement: Hi, @virginiapelleg4! The murals in Fe's apartment are a big collaboration! The big one featured in Season 4 was designed by our Production Designer, Graphic Designer, Set Designer, 2nd Assistant Art Director, and Trainee Assistant Art Director! Whew! Then our scenic department took over and made the work of art happen! They used a combination of rollers, stencils, and spray paint to achieve the final product.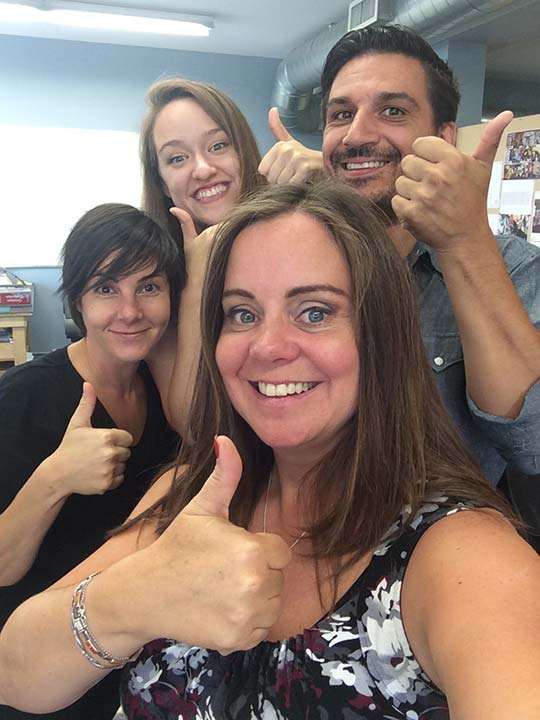 2. @lcmorgan43 via Twitter: How did you get started as an AD? Any advice for someone wanting to do what you do?
Jody: Hi, lcmorgan43! I went to Ryerson University for Interior Design with an end goal of becoming a Set Designer for film and television. After graduation, I got my first job as a Trainee Assistant Art Director and then worked my way through the art department categories to become a Set Designer.  I really enjoyed the managing and implementing of the overall vision so I made the leap to become an Art Director. I love what I do!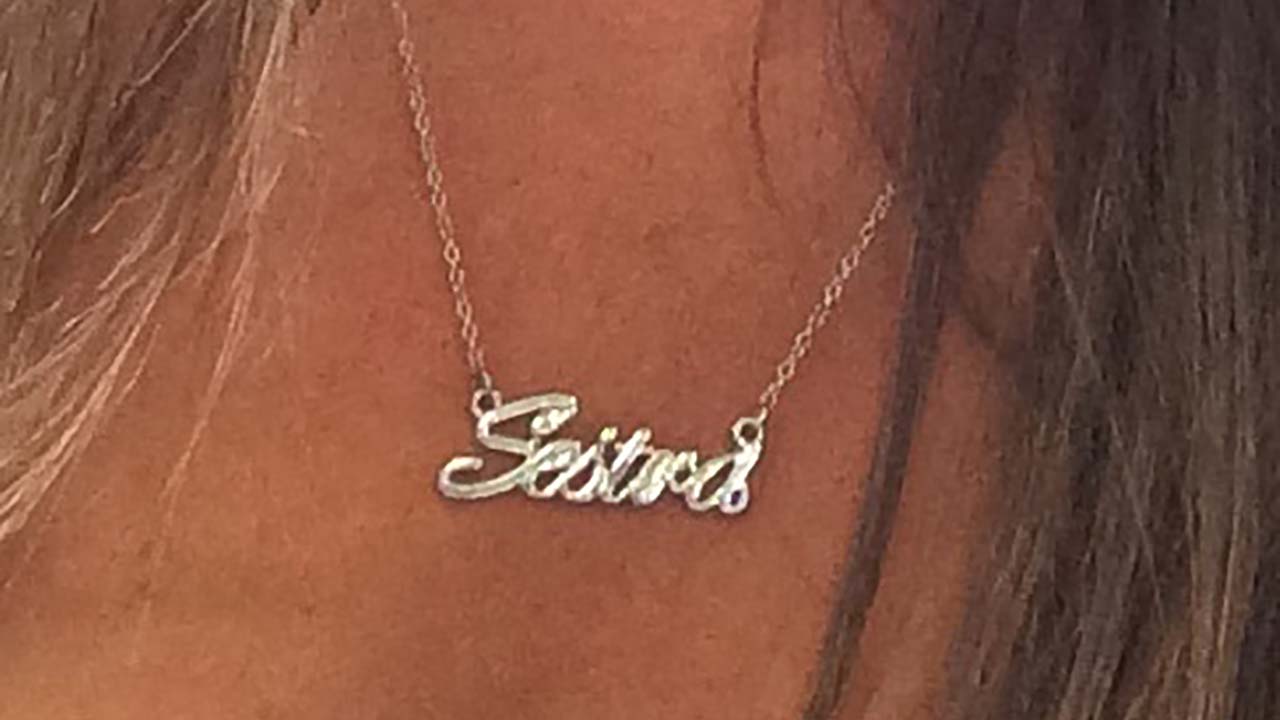 3. @Juana_Molina10 via Twitter: how is it different to work as a Graphic Designer in a show like OB from working in a studio? What is the skill set needed?
Jody: Hi, Juana_Molina10! I am not a graphic designer but I have worked with many. Working as a Graphic Designer in television is a bit more fast paced than at at studio. Decisions need to be made very quickly because we only have about seven or eight days to prepare for an episode. The producers and writers along with the production designer make the decision on the final look of the graphics, especially when it comes to logos and props. Joelle Craven, our graphic designer does an amazing job of presenting a variety of ideas to choose from. She is super-fast and super-talented. She primarily works in Photoshop and Illustrator.
Joelle Craven: My design career has been mostly in film/TV so I can't compare it with any in-house design studio. In the film world, especially on TV series, everything happens FAST. Graeme, John, our production designer John Dondertman, the director, and sometimes the writer might all be involved with the design of any particular element. Providing options is key.  More than just the design, you have to know about manufacturing, materials, and substrates. We work with super-accommodating print shops and fabricators who deal with our insanely quick turnaround and custom job requests. The greatest part is that every script is a challenge completely different than the ones before (3D-printed Prolethian belt buckles, a stick-and-poke Neolution prison tattoo, candy packaging…)
All that said, the major challenge is timing. Many things are happening at any given moment and you need to project how long something will take from start to finish. Once the graphic is designed it still needs to be fabricated. Often it is handed over to the paint department for a finishing, and then to construction or Set Dec for installation. It's a lot of working backwards… quickly. When a new script comes out, I can't always jump to get ahead — I'm usually still working on the requests of the present episode. That's when having an awesome art director like Jody is essential. She'll give me a heads-up of a tricky schedule and get support in place if there is something that requires lots of time (Photoshopping backdrops, the entire Bubbles inventory, printable gold foil made to look like individual pats of butter…)
4. @dalecarlian77 via Twitter: Are they aware their designs infiltrate my life? I can't look at my computer's power button w/o seeing the Neolution logo
Jody: @dalecarlian77, Haha…. I know what you mean.  The Neolution logo was designed in the first season on Orphan Black.  I noticed the same thing when I joined the show in Season 2. Neolutionist are EVERYWHERE!
Joelle: Haha! It's totally amazing OB has such an enthusiastically supportive fanbase. A bit terrifying too! There are so many freeze frames and blog discussions for even the smallest of props. I hope to never make a spelling mistake. The Neolution logo was designed in Season 1 by Arlene Lott so I can't take any credit for that.
Read More