Q&A: Director/Director of Photography David Frazee
Editor's Note: We culled your questions from Facebook and Twitter for this week's Q&A with an Orphan Black crew member. This week it's David Frazee, Director and Director of Photography for Episode 8, "The Antisocialism of Sex."
1. Kayla M. via Facebook: First, I just wanted to say that you did an amazing job on last nights episode! It was so emotional!
David Frazee: Yes, one of my favourites. Sarah's journey through it is just amazing. The balance that Tat brings, the way she measures her performances, astounds me. The almost out-of-control alcohol/drug thing is so hard to do well. Albert Finney in Under The Volcano is the only other performance I can remember that gets it so right. And then when Beth shows up, wow. We talked about bringing some of Sarah into Beth — it being Sarah's vision — and I was thinking some of Sarah's irreverence. But Tat brings in something surprising — her sadness. Tears start flowing. It was just so right, such a smart choice. She makes a lot of smart choices. Pretty fun to watch her work. She comes in so well-prepared and really is a talent. I know – master of the obvious, right? But I have to say I've never worked with anyone like her.
I was watching 'After The Black' last night and Jordan Gavaris said that there was actually a much longer scene of him talking Sarah down from the ledge. What made you decide to make it shorter?
DF: Just the way the rhythm of the episode seems to work best.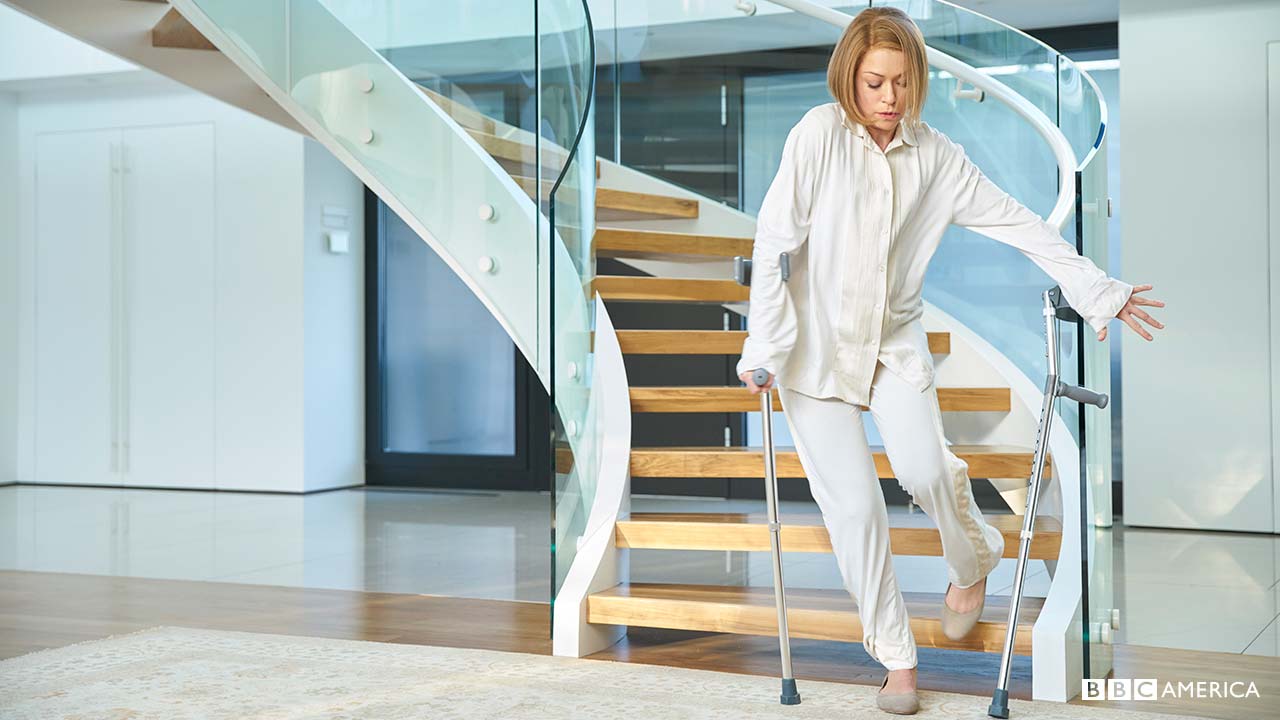 2. Titeres Mas T. via Facebook: The stairway in the Dr. Moreau house (not the straight one) from a point of view looks like a DNA chain. It was designed to look like that?
DF: That is such a wonderful observation. We were all attracted to the stairs from the first time we saw the location and perhaps that was why.
3. @neirbo_ via Twitter: do you have different ways you like to go about directing Tatiana according to which clone's skin she's in? #OrphanBlack
DF: Yes. The characters are so different and Tat tends to stay in character. John once mentioned some years ago that he found Helena "un-directable," which made me laugh.
4. @hypodermicmars via Twitter: David, how was [it] to shoot, in terms of emotion, the last meeting between Sarah and Beth?
DF: I was excited/scared heading into it because it was such an important emotional scene and not so easy to shoot: nighttime, winter, middle of a bridge, and so on. But then you see the performances that Tatiana brings… so loved it.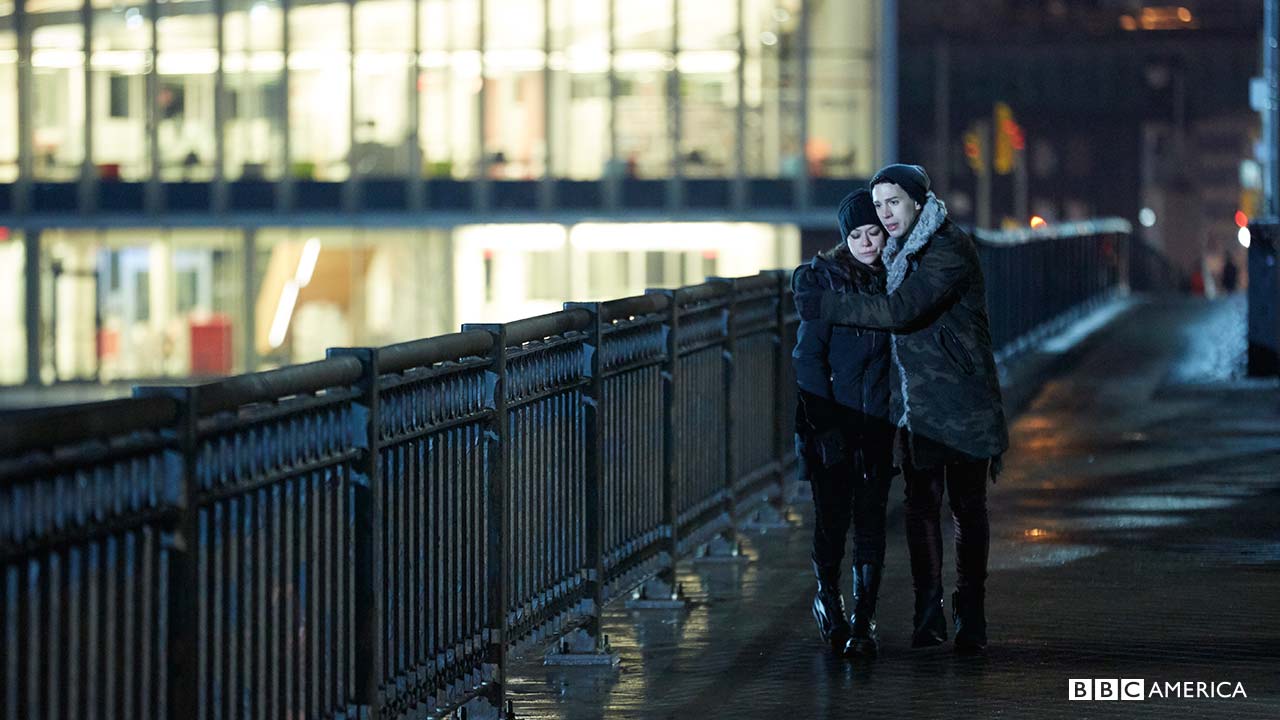 Read More