Episode 5: What You Didn't Know About 'Human Raw Material'
Here are behind-the-scenes secrets from our very own Orphan Black production team! 
SIDE BRAID
This is the first time in Orphan Black history that Sarah's hair has been in a braid, or even put up in any way. Katarina, our key hair artist, and Tatiana decided that since this episode was about Sarah relaxing with her daughter that Sarah might tie her hair back in a relaxed way. It also echoes Mrs. S's braids and gave her an overall more motherly feel for this episode.
FARCICAL
Every season we try to do one episode that is our farce episode. In the past it has always centered on an Alison and Donnie storyline (remember: clone potluck parties and rehab.) However, this year we changed things up and let Cosima have all the fun: dressing up, sleuthing, going undercover, and dodging another clone — Krystal!
Fun Fact: The farcical episodes have traditionally been Episode 6 or 7 in our full season arcs. This season we pushed it up to 5th position because the location where the episode takes place — Brightborn — allowed us to introduce Evie Cho and Susan and Ira outside of the complex, in a really fulsome and immersive way.
BRIGHTBORN
For the Brightborn building we shot in TIFF's (Toronto International Film Festival) private residence building in downtown Toronto. It is a spectacular building with some of the best views of the city you can find.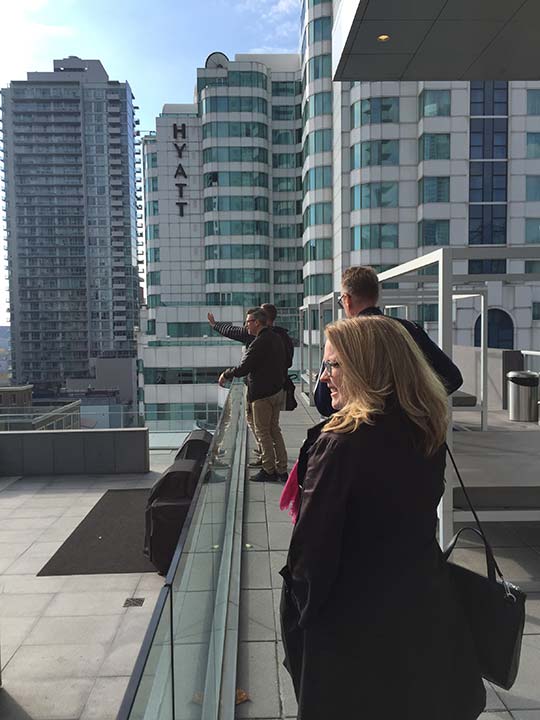 Fun Fact: We used their design elements, wood, red, etc. to influence and build Evie's office, which we built as a set on our own sound stages (as we'll go back there in future episodes).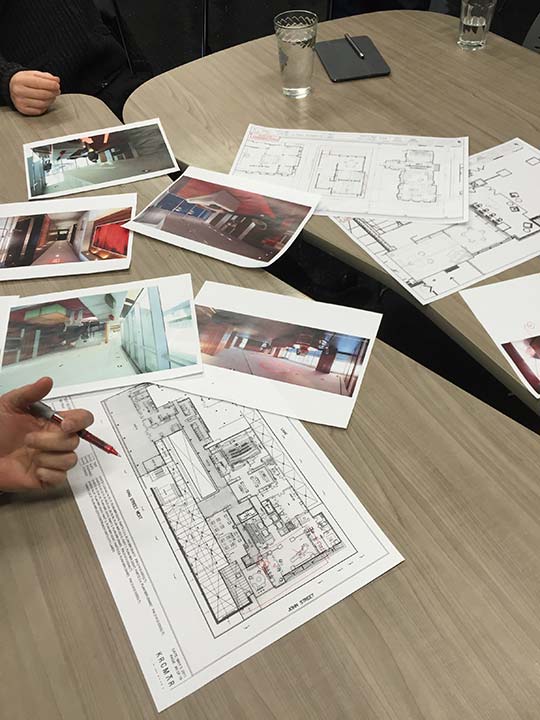 Read More