Graeme Manson: Clone Switcheroos and Corncobs
Hello #CloneClub, and welcome to Season 3! The humble scribes of #TheHiveActual will again be posting weekly on our respective scripts. So come on back after each episode for an inside scoop on story development, production anecdotes, and behind-the-scenes snaps from the Writers' POV. The full Season 3 Story Department slow-pitch roster was: Graeme and John (the co-creators, for new readers!), Rus Cochrane, Alex Levine, Sherry White, Chris Roberts, Aubrey Nealon, Kate Miles Melville, Cosima Herter, Lynn Coady, and Hannah Cheeseman.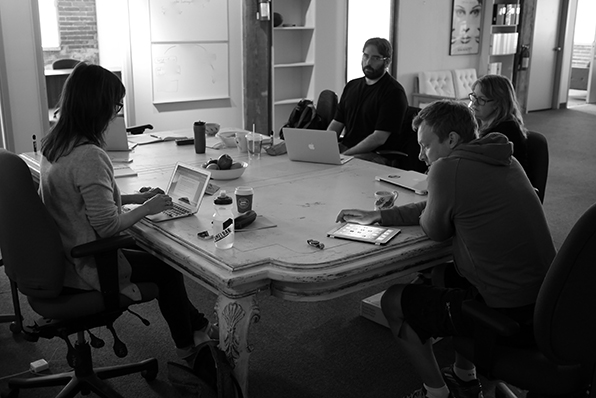 The Hive gathered way back in late May 2014, then soon moved to new 4star digs at Pinewood Studios, Toronto. Before production, a huge chunk of our time is spent on The Big Picture—envisioning the season and the series as a whole. We want to get four or five scripts ahead (pff! we're lucky to have three), and this year, all kinds of TV gremlins conspired to kaffufle our best-laid plans. We ended up postponing production and scrambling to kill said gremlins with Savage Story Solutions. Hence, we shot the premiere out of order, which meant John shot Episodes 2 and 3 as a block first, and longtime collaborator David Frazee directed our premiere. Since John and I traditionally partner up on premieres and finales, I hadn't worked on a script of my own with Frazee since Episode 103 when Cosima uttered the prescient words: "Welcome to the trip, man."
That four-clone teaser though: John had it brewing in his evil workshop long before we changed the shooting schedule, so he was already prepped to direct it. We wanted a different kind of start from last season, and got excited by the concept of something dream-like and abstract. Seeing the sisterhood from Helena's point of view made us laugh—always a good sign. But of course we turned that laugh into a nightmare, for reasons like: The Hive are mean, and The Show is like that.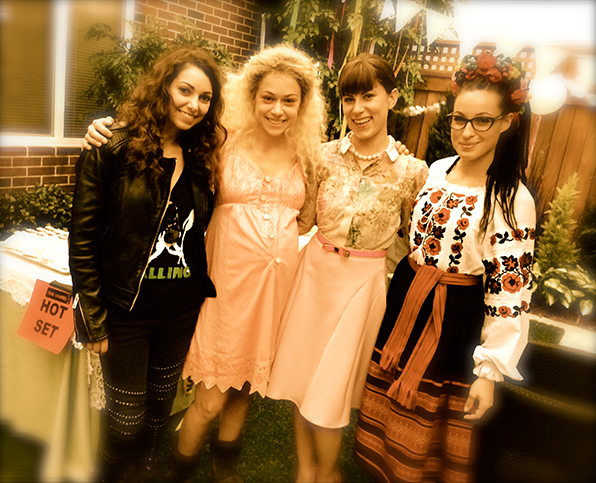 As schedule allowed, we sort of parachuted Tatiana into that "hot set" over a few days. It's not a Technodolly (motion control VFX) clone scene. John shot it old skool, with singles on Tat and over-the-shoulders with her acting doubles. Oh yeah, plus Scorpion. A talking Scorpion, named "Pupok" (translation: "Bellybutton" …awwwww). The Scorpion came with his own wrangler and proved to be a pretty good little actor. And yes—that is Tat voicing her buddy Pupok, including the purring.
Conveniently, right outside our new studio was "Shite Beach"—the same location we used in Season 1 for "Sarah's" funeral, and across the canal is where Katja met her demise. It seemed a perfect place for Sarah and Felix to retreat, drink beer, and look for monkey fish. Shooting out of order allowed us to use Evelyne Brochu in our premiere. This became a huge plus for The Hive story-wise, as we love a little Ebro around here, and getting Delphine up front helped shape the season. Evelyne came directly from shooting X Company in Budapest to our stages at Pinewood Toronto, and we thank her for that!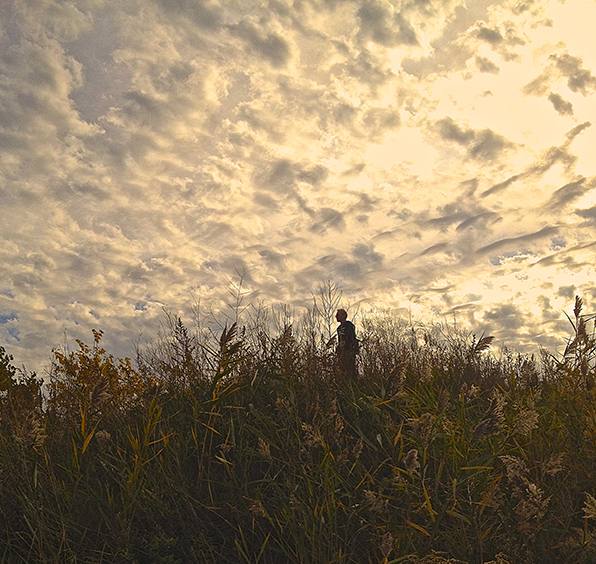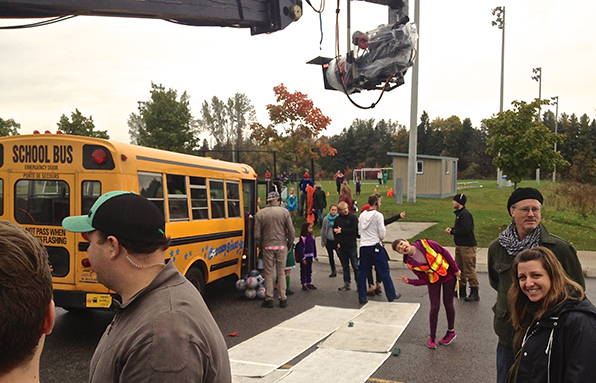 James Frain. Can I repeat that? James Frain. We were huge fans, and as we were looking for our new villain Ferdinand we heard through the grapevine that James was an OB fan. He's such a great actor and a nice guy to boot. Tatiana and Evelyne loved playing opposite him, and it kinda feels like we may not have seen the last of him. Ya think?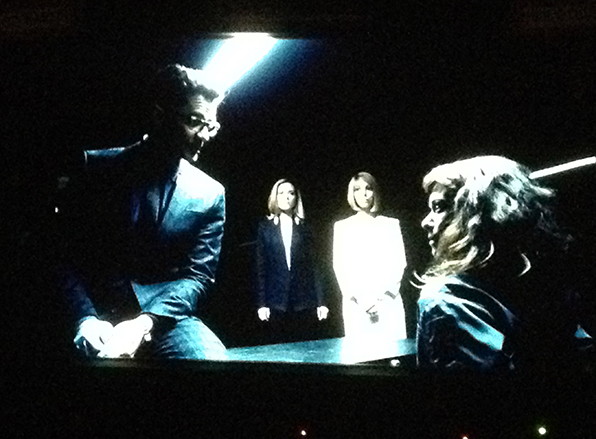 Holy Doodle, here we go—Clone Switcheroos. The Hive likes mind-pain, so we pushed a twist: pull two switcheroos at the same time. Sarah-plays-Rachel while Alison-plays-Sarah. And hey, why not set it in "The Black Room" at Dyad? Like a double clone switcheroo isn't hard enough, let's shoot it in a set with highly reflective surfaces that's so small it barely fits the crew. Check, did that.
We also got to return to Rachel's cool Penthouse, where things always seem to turn murderous and kinky. I'm sure you're ALL wondering what Rachel and Ferdinand's safe word actually is. Well, it's "corncob." That's right, "corncob," as scripted. The whole crew found it endlessly hilarious. Too hilarious, obviously, to make the cut, but The Hive felt you should know. There will be an echo. Wait for it.
Well how about ending the first blog of the season with the first shot of the season?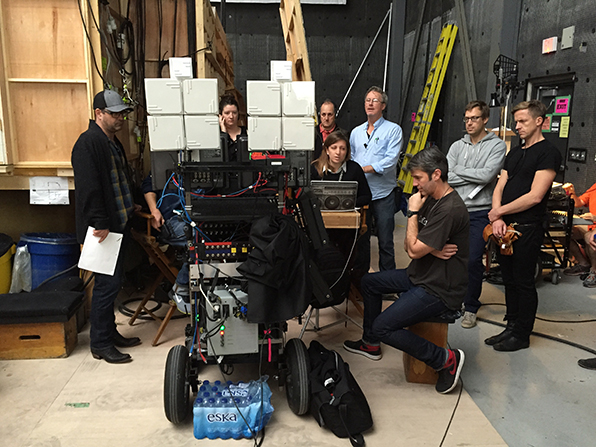 Adieu, #CloneClub! Stay tuned for Aubrey Nealon's take on Episode 2.
–Graeme
Read More