The Hive Recap: Natural Selection
Natural Selection: Mind-Bender

Doppelgangers, twins and look-a-likes are not clones, but they are helpful when creating a series featuring genetic identicals. Tatiana Maslany's performance is often supported on set by her very own "performance double" – actor Kathryn Alexandre – who works opposite Maslany to recreate Maslany's own performances off-camera, when two or more of Maslany's characters appear in the same scene.
Episode 101: Additional Insights
How long had Sarah and Vic been together? What did she ever see in that guy?
Sarah and Vic were together on and off for a couple of years. In Vic she saw a way to make a quick score, get in on his scam, exploit his connections, and get out with enough money to make a life for herself and Kira. Unfortunately, things didn't work out that way.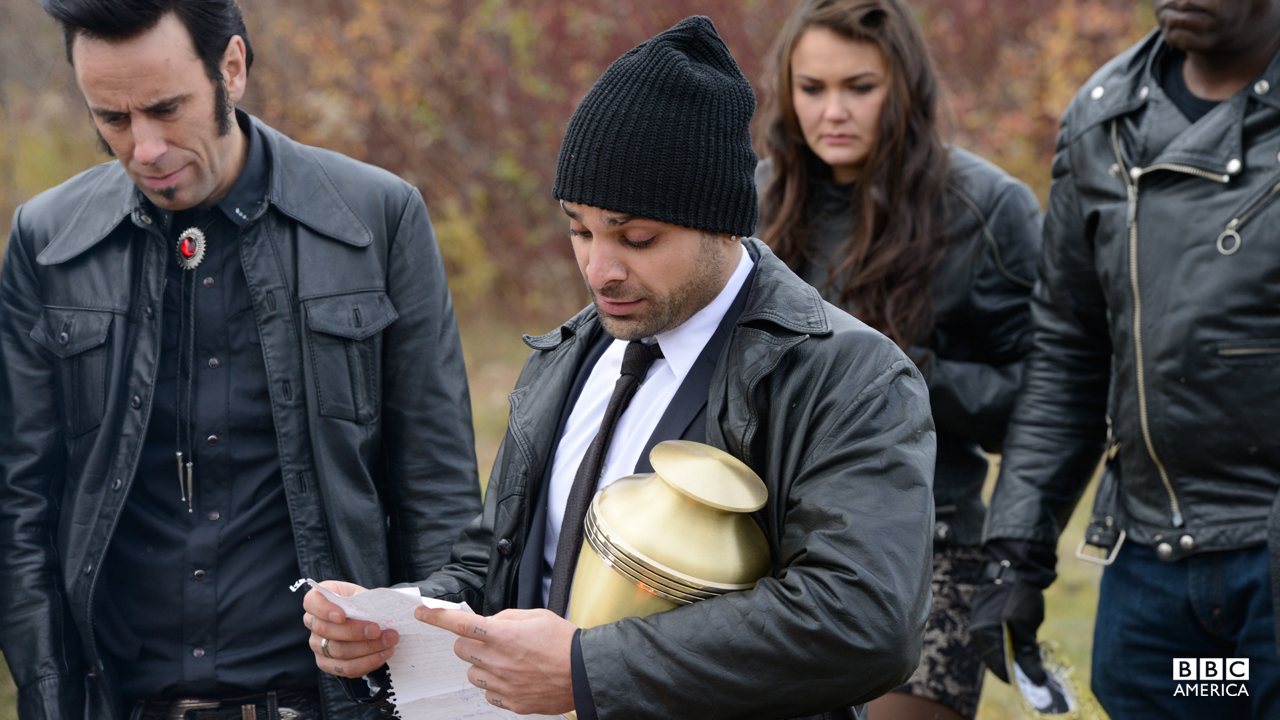 Why does 'Rimbaud' feature so prominently in Felix's loft?
Rimbaud is Felix's favorite poet, according to co-creator Graeme Manson.
What well-known sci-fi author gets a nod in the Pilot episode?
Aldous Huxley inspired the fictional name of Huxley Station in the opening sequence of Orphan Black Episode 101.
How many roles does series star Tatiana Maslany perform in the first episode?
Three roles in Episode 101: Sarah, Beth, and Katja.
How many roles does Tatiana Maslany play over-all?
If we told you that now, we'd irrevocably corrupt your DNA.
What does the title, Orphan Black refer to?
The title's meaning is a clue in the unfolding mystery and is not revealed nor articulated in the story until much later in the series.
Is the situation in which the fictional characters find themselves actually possible, scientifically?
Yes/it's complicated – there are different types of real-world cloning technologies, each with different intents and potential outcomes. The series concept is most closely allied to the technology that created a clone called Dolly the Sheep in 1997. Many countries maintain moratoriums if not out-right bans on scientific research or technologies directly related to the cloning of human beings. These measures were informed first by hesitation to experiment with/on actual human beings – required to research and perfect the process. Then, Dolly's existence proved science was much closer to being technically capable of cloning human beings than was previously thought possible.
Want more info? Check out The Human Genome Project on Human Cloning.
Is it true the show has a real-life "science officer"?
Yes. Canada's Cosima Herter, a PhD student in the History of Science, Technology, and Medicine Program at the University of Minnesota is the show's consulting expert, drawing on her own expertise on the history and philosophy of the subject matter as well as the generosity of her professional peers. The Orphan Black writers, cast and crew consult her frequently regarding keeping it real, scientifically. Read our interns' interview with her, right here.
How did the show's co-creators meet?
Director John Fawcett and writer Graeme Manson were introduced in 1994 by another Orphan Black writer, Karen Walton. At that time, Manson & Walton were writing residents at the Canadian Film Centre, where Walton was developing her screenplay for Fawcett's horror film Ginger Snaps. Most of the writers on Season One are also CFC alum.
How can a single performer play a variety of characters opposite herself in the same scenes – aka How'd They Do That?!
Orphan Black uses a variety of old, new, and state-of-the-art technologies to shoot Maslany's performances as (an as yet undisclosed number) of genetically identical individuals.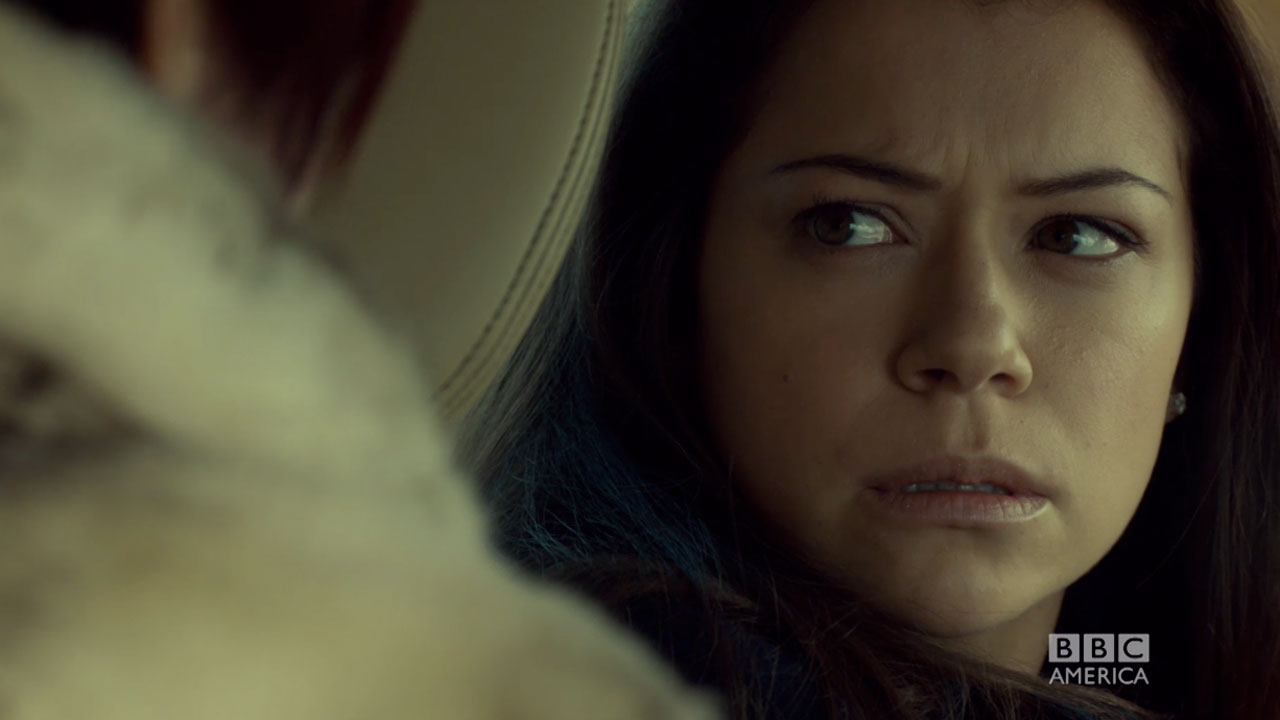 Who wrote Episode 101?
Co-creator/showrunner writer Graeme Manson not only wrote Episodes 101 through 103, 101 and 102 were shot simultaneously and he directed the news segments featured in the Pilot.
What inspired the writers of "Orphan Black"?
The writers of Orphan Black's favorite inspirational films are available on YouTube: Biology Professor Emeritus John Bonner's "Slime Mold" Movies.
If Sarah has clones, why are they all so different than she is, personality-wise?
Though many people imagine genetic identicals would be just like one another, a key driver of the mystery is rooted in the real-life, real-science debates about what makes an individual unique: Nature? Or Nurture? DNA? Or Experience?
Read More