About the Show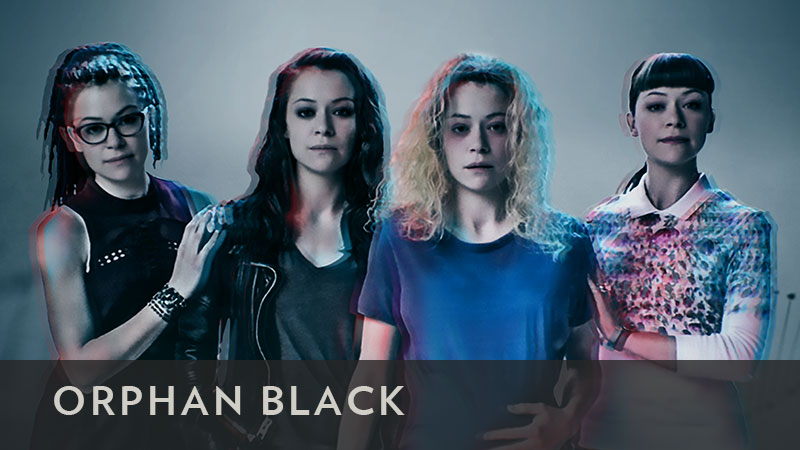 About the Show
The fate of the clone sisterhood will be revealed when the Final Trip begins Saturday, June 10th at 10/9c.
From the moment Sarah Manning (Tatiana Maslany) locked eyes with an unknown identical woman, who jumped to her death, her life has never been the same. She's found out she's a clone, that there are multiple clones out there, and multiple factions that sought to hunt, control, betray or kill them. Now, the final showdown with Rachel — the one clone at the center of it all who's sought to destroy her and her sestras from Day One — begins. And as the walls close in on her, Sarah must decide her next move very carefully, for this time, it's life or death for everyone she loves.
When we last saw Sarah, she'd been badly beaten in an epic physical battle against Rachel, that left her bruised and broken. Her foster mum, Mrs. S (Maria Doyle Kennedy), and daughter Kira (Skyler Wexler) were taken hostage and her sestra Cosima went missing. Now, Cosima, Alison, and their allies have been brought to heel. Even more harrowing is that Kira has joined them in surrender. Rachel, sitting at the head of the Neolution table, has carte blanche access to their clone biology, and with Helena pregnant with twins, her biology is the most coveted of all. Sarah in a desperate attempt to regain control, realizes she must change tactics to pursue a long game. She, and those still able to fight, will uncover the missing pieces of the insidious conspiracy — and finally free themselves from the tyranny that has taken over their lives. Despite the great risk, the fight of her life will either set her and her sestras free, or see them meet their end.
Returning cast this season include Jordan Gavaris as Felix; Kristian Bruun as Donnie; Kevin Hanchard as Detective Art Bell; Evelyne Brochu as Dr. Delphine Cormier; Josh Vokey as Scott; and Ari Millen as Ira. Guest stars include James Frain as Ferdinand; Lauren Hammersley as Adele; and new addition Jenessa Grant as Mud, Cosima's one true friend on the Island.
The clone sisterhood has been through it all together. From assassinations, detrimental illnesses, monitors, and accidental murders to suburban drug fronts, kidnappings, male clones, and biological warfare, there isn't anything this lot hasn't experienced. But through it all, they've remained united in their love and mission to keep each other safe at all costs. They've sacrificed their families, the loves of their lives, and any true sense of normalcy, all for the chance to liberate themselves from forces much bigger than any one of them. Now, they must all fight for the family they've chosen, for a new future, and ultimately, for freedom.