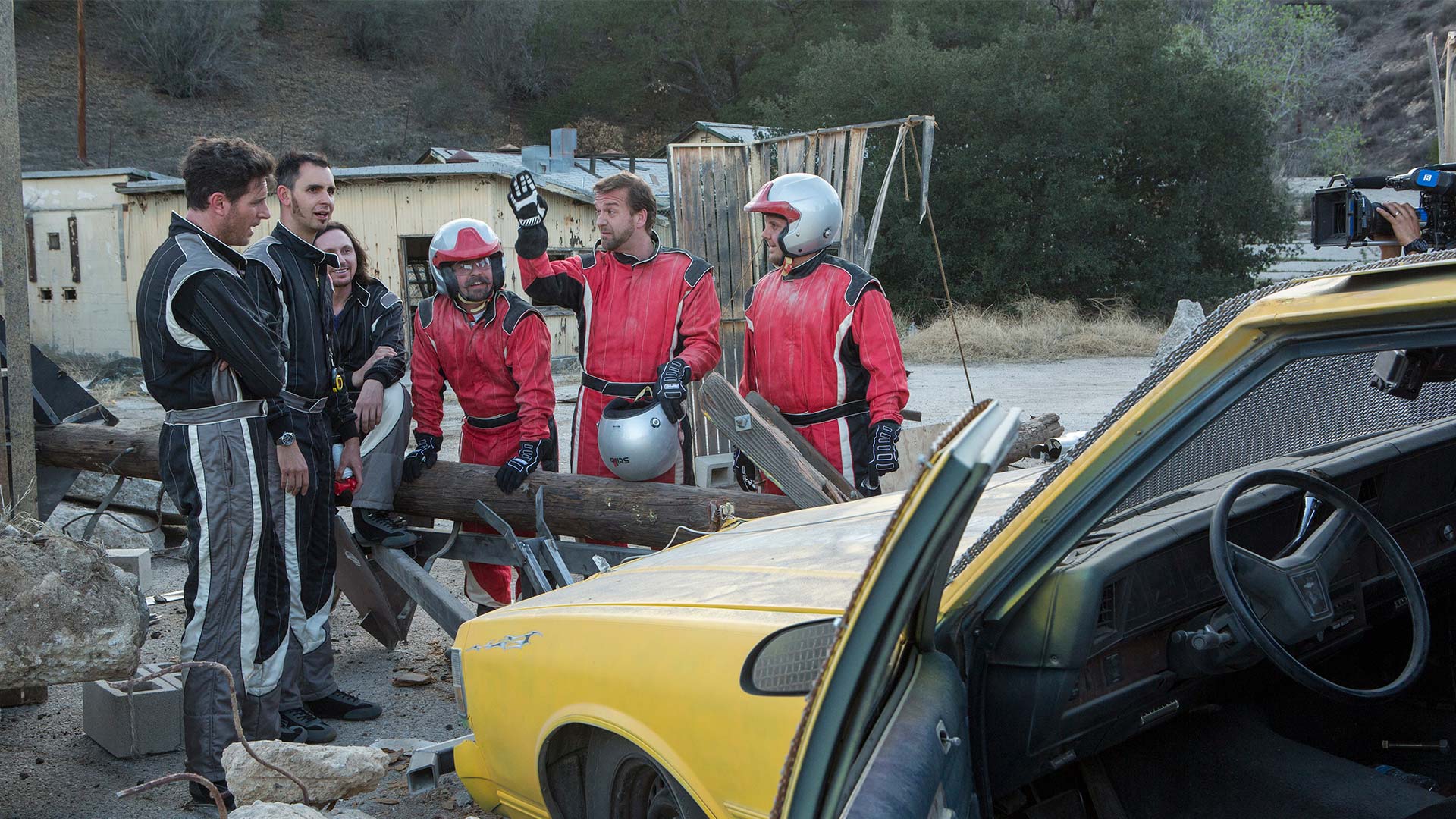 Season 1 — Episode 2
Demolition
Jonny Smith and Tom 'Wookie' Ford lead two teams and build their versions of the ultimate demolition vehicle.
Jonny is joined by two auto-obsessed brothers from LA, while Wookie enlists the help of two mustachioed car tuners from Wisconsin.
Things get tense as they race their creations head-to-head in three dangerously destructive missions, the last of which ends in the mother of all crashes.