About the Show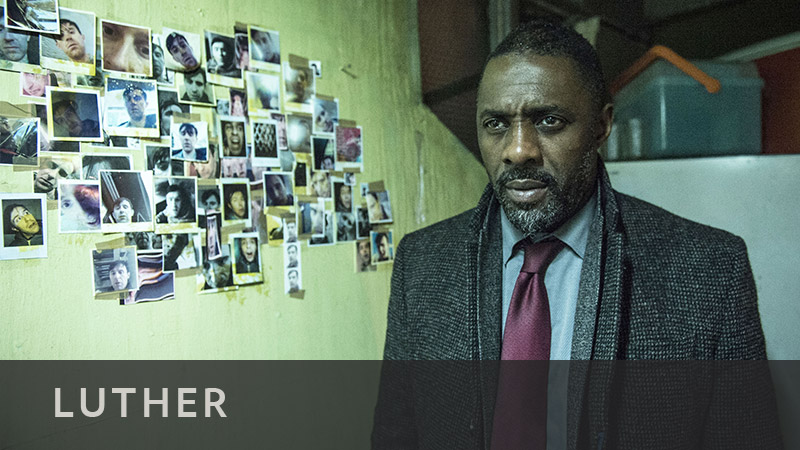 About the Show
Golden Globe® winner Idris Elba returns to his iconic role as a self-destructive near-genius detective on the edge of law enforcement. Luther makes its highly-anticipated return in a one-night special event on Thursday, December 17 at 9/8c.
Written and created by Emmy®-nominated Neil Cross and directed by Sam Miller (No Good Deed, Fortitude) the Luther special also stars Laura Haddock (Guardians of the Galaxy, Ripper Street, Da Vinci's Demons) as Megan Cantor, a mysterious woman from Luther's past, John Heffernan (Jonathan Strange & Mr Norrell, Ripper Street) as the sadistic cannibal Steven Rose, Patrick Malahide (Indian Summers, Game of Thrones) as George Cornelius, an old school gangster, and Michael Smiley (Doctor Who, Ripper Street) returning as computer whiz Benny Silver.
Struggling to cope with his own demons after losing so much, it seemed normalcy would always elude the emotionally impulsive detective. Teflon tough, even the strongest couldn't endure what Luther has seen and been through. Hunting London's most depraved criminals forced him to tap into the dark recesses of his mind, revealing sides of himself that would horrify most. The heartbreaking loss of his wife to a brutal murderer and his inner-circle of colleagues turning on him in a witch hunt weren't enough to keep him away from the job. But watching his most trusted colleague and friend, Detective Sergeant Justin Ripley (Warren Brown, The Dark Knight Rises, Inside Men), die in his arms after getting caught in the crossfires of a case, finally pushed him over the slippery slope he's always towed. A forbidden connection with serial-killer, Alice Morgan, offered him a somewhat skewed version of a happy ending and he took it.
This time we find Luther on a leave of absence from the police force, laying low in a rundown cottage. A visit from colleagues, Detective Chief Inspector Theo Bloom (Darren Boyd, Veep, The World's End) and Detective Sergeant Emma Lane (Rose Leslie, The Last Witch Hunter, Game of Thrones) brings a shocking piece of news that draws him back to London in search of the truth. At the same time, a gruesome cannibalistic serial killer has struck the city, eating body parts as he goes. With a trail of clues leading from one crime scene to the next, Detective Superintendent Unit Martin Schenk (Dermot Crowley, Babel, Bleak House) and his team must work out the twisted logic that connects each victim. But this murdering mastermind is more than a match for Schenk's police, outsmarting them at every step. It's not long before Luther makes his triumphant return to the Bullpen, determined to capture the killer before another mutilated body joins the mounting pile. But he's dogged at every turn by ghosts from his past. Isolated and volatile, it will take every fiber of Luther's being to keep it together.
"I think Luther goes back just because he can't stay away from it for too long," says Elba. "Ultimately, because he's a protector, and he just wants to be able to fix what he can see other people won't be able to..."