Do you miss us? Share your love for Eve, Villanelle, Carolyn and everything Killing Eve and you might be part of Killing Eve's third celebration of The Emmys® through a collaborative fan video made up of your messages of love for the show, the cast, and each other!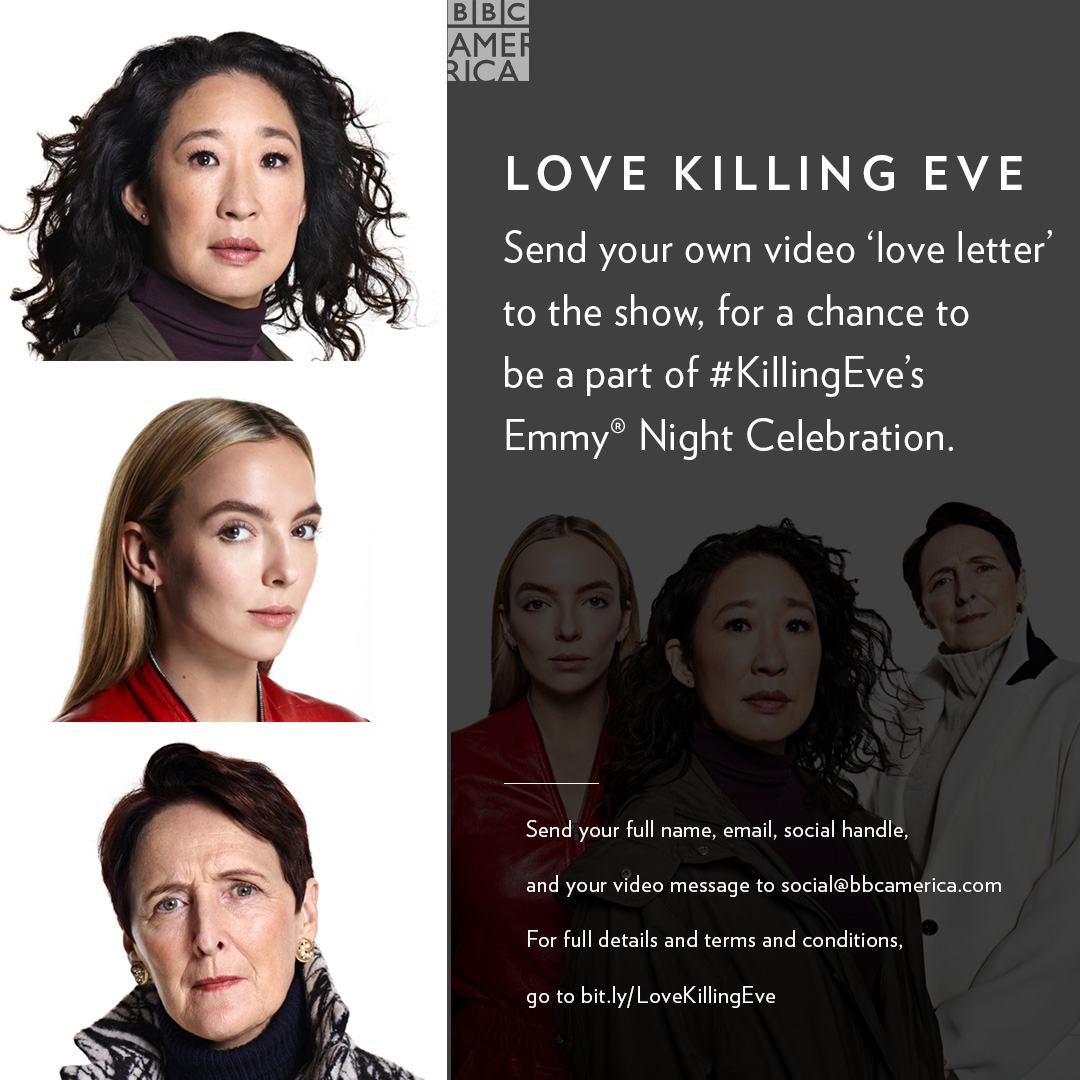 We're looking for videos of you sharing your love for our deliciously twisted show. What that means is entirely up to you. Your message could be as simple as saying, "Hi Villanelle, I can't stop thinking about you." or it could be an explanation of what Killing Eve means to you, how excited you are to see what happens after that scene on the bridge, or why you're a fan of the show. You could dress up in your favorite fashion homage to the show, prepare a brunch Carolyn couldn't refuse (no eggs please), or share a lipstick message on your bathroom mirror and sign it with a kiss. The possibilities are as varied as Villanelle's disguises!
So here's how this works. If you'd like to be a part of this video, please send…
Your full name
Your username (for whichever social platform you prefer)

A video message that is preferably horizontal, no longer than 10 seconds, no bigger than 20MB, and as high definition as possible to social@bbcamerica.com! (Please do not include background music, we will add our own.)
Not a fan of video messages? That's fine! While we prefer videos, you can also submit:
A drawing/painting/collage
A graphic/edit
A photo of you in cosplay
Anything else you can think of that we couldn't!
The deadline for submissions is Monday, September 7 at noon EST. We can't wait to see what you submit!
(BBC America terms & conditions apply. You can read all the technical legal jargon here.)