About the Show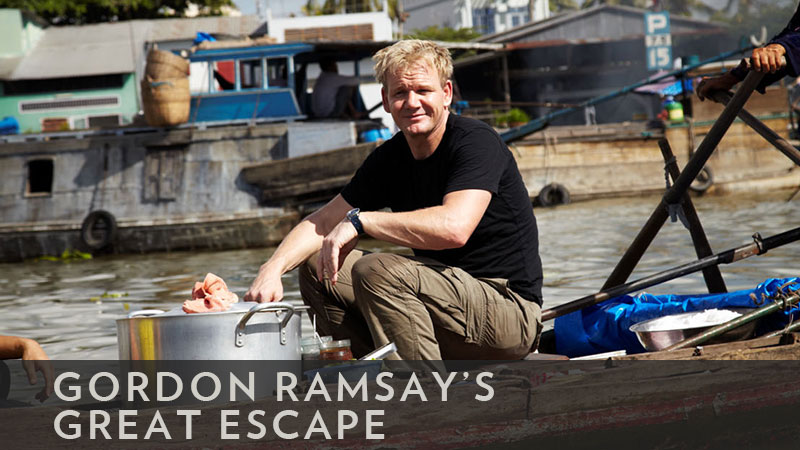 About the Show
In Gordon's Great Escape we see Gordon Ramsay leave his hectic professional life behind him as he embarks on a pilgrimage for fresh flavors. These are adventures that will change the way Gordon, and viewers, think about Indian and South East Asian food forever.
Season 1: Gordon Ramsay loves curry but knows little about real Indian cuisine, so he sets off to India for the first time to discover a whole new culinary world. Exploring what is, for him, virgin culinary territory, Gordon embarks on an amazing gastronomic quest as he experiences the stunning diversity of India's culinary traditions, submerging himself in all aspects of Indian culture, no matter how challenging, unfamiliar or extreme.
Season 2: Gordon Ramsay may be one of the most renowned chefs on the planet, but when it comes to dishes from South East Asia, he can only cook a pad thai. This season, he tracks down the best cooks and chefs to learn the trick to authentic South East Asian cuisine. In true Gordon style, he'll attempt to master the art of each country's amazing food and put his neck on the line when his skills are tested by his mentors.