It's a very exciting day for Doctor Who fans… and Game of Thrones fans!
Having landed back in the UK fresh from touring the U.S., today Maisie Williams sets foot on the Doctor Who TARDIS as a guest star.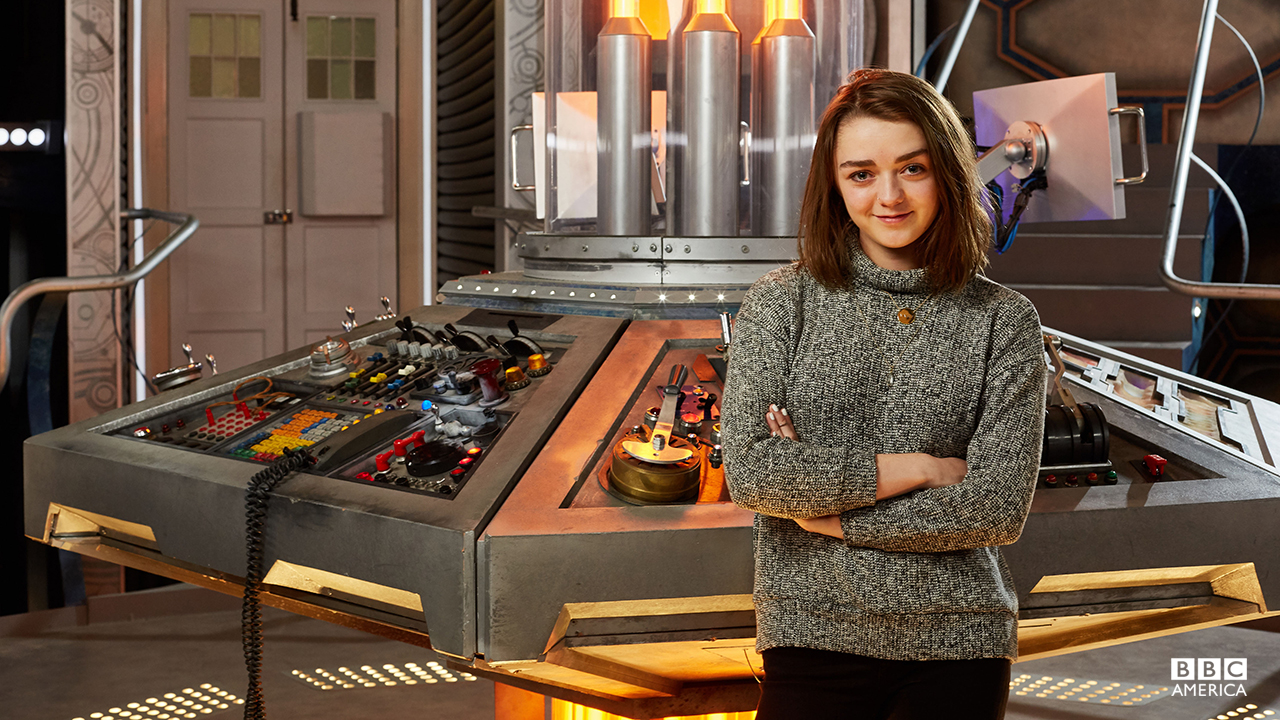 For those unfamiliar, Maisie has already found global fame and is renowned for her role as Arya Stark in the international fantasy drama series Game of Thrones. She also starred in the one-off docu-drama Cyberbully and was cast as one of the leads of Carol Morley's drama The Falling. As well as being a three-time Screen Actors Guild Awards nominee, in February of this year she was awarded with a Shooting Star Award at the Berlin Film Festival.
On her first day on set, Maisie Williams said, "I'm so excited to be working on Doctor Who as it's such a big and important part of British Culture. I can't wait to meet the cast and crew and start filming, especially as we'll be shooting not too far from my home town."
Steven Moffat, lead writer and Executive Producer, added, "We're thrilled to have Maisie Williams joining us on Doctor Who. It's not possible to say too much about who or what she's playing, but she is going to challenge the Doctor in very unexpected ways. This time he might just be out of his depth, and we know Maisie is going to give him exactly the right sort of hell."
Welcome to the family, Maisie!