Haunted by the Draft Riots
Series historical adviser Daniel Czitrom explores the memory, fear, and pain of the worst civil insurrection in American history, the 1863 Draft Riots.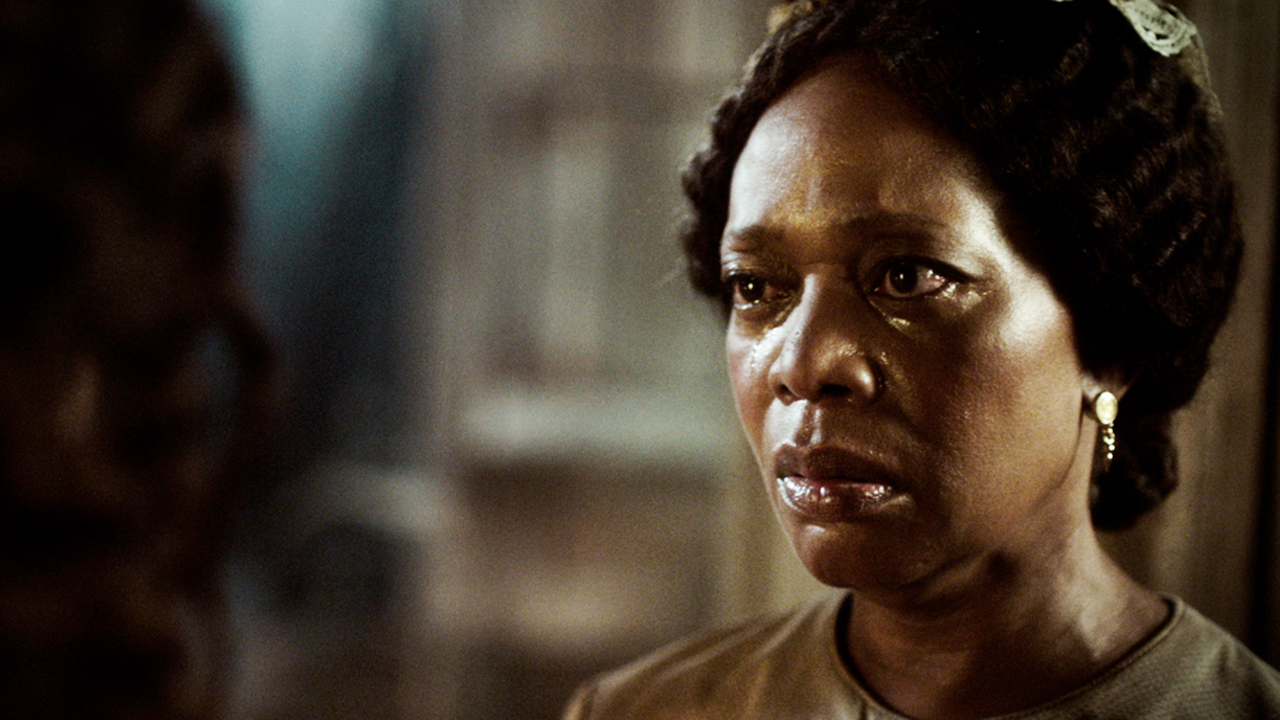 Hattie Lemaster learns the bitter truth about how her two sons died during the tumultuous Draft Riots of July 13-18, 1863. Sara and Matthew Freeman's determination to keep secret the real story of her sons' brutal lynching is undone by an offhand comment from Detective Corcoran. Hattie's sorrow is compounded by the anger she feels over her daughter's lie. The Freeman-Lemaster family, like the entire city, is haunted by the memory, fear, and pain of the worst civil insurrection in American history. At least 105 people were killed during the riots, including at least 11 African American men lynched on the streets. Many hundreds more were wounded, and property damage ran into the millions.
Class rage and race hatred were the two most powerful forces driving the rioters, the great majority of whom were Irish American immigrant workers. When President Lincoln and Congress instituted the first draft in U.S. history, the law enraged working class men by allowing for the hiring of a "substitute" at a cost of $300, a sum roughly equal to the annual wage of an unskilled laborer. On Monday, July 13, as anti-draft demonstrators marched through different parts of the city, the protests quickly became violent. Mobs attacked well-known symbols of the city's Republican establishment, including Police Superintendent John Kennedy, Horace Greeley's NY Tribune, and the homes of many well-to-do New Yorkers.
African Americans, the most visible symbol of the war and the recent Emancipation Proclamation, endured especially vicious treatment. White workers—longshoremen, cartmen, teamsters, artisans—tried to physically remove black people from job sites, neighborhoods, and leisure spaces. Rioters burned the Colored Orphanage Asylum on Fifth Avenue and 43rd Street to the ground, forcing 233 children to flee for their lives. Rioters targeted African American businesses, as well as interracial couples, and many black victims suffered sexual mutilation at the hands of the mob. Small wonder that the riots brought a mass exodus of African Americans out of New York City, to Brooklyn, Long Island and New Jersey. The city's black population stood at about 13,000 in 1860. By 1865 it had declined by more than 20% to under 10,000 and it would not grow significantly until the early twentieth century.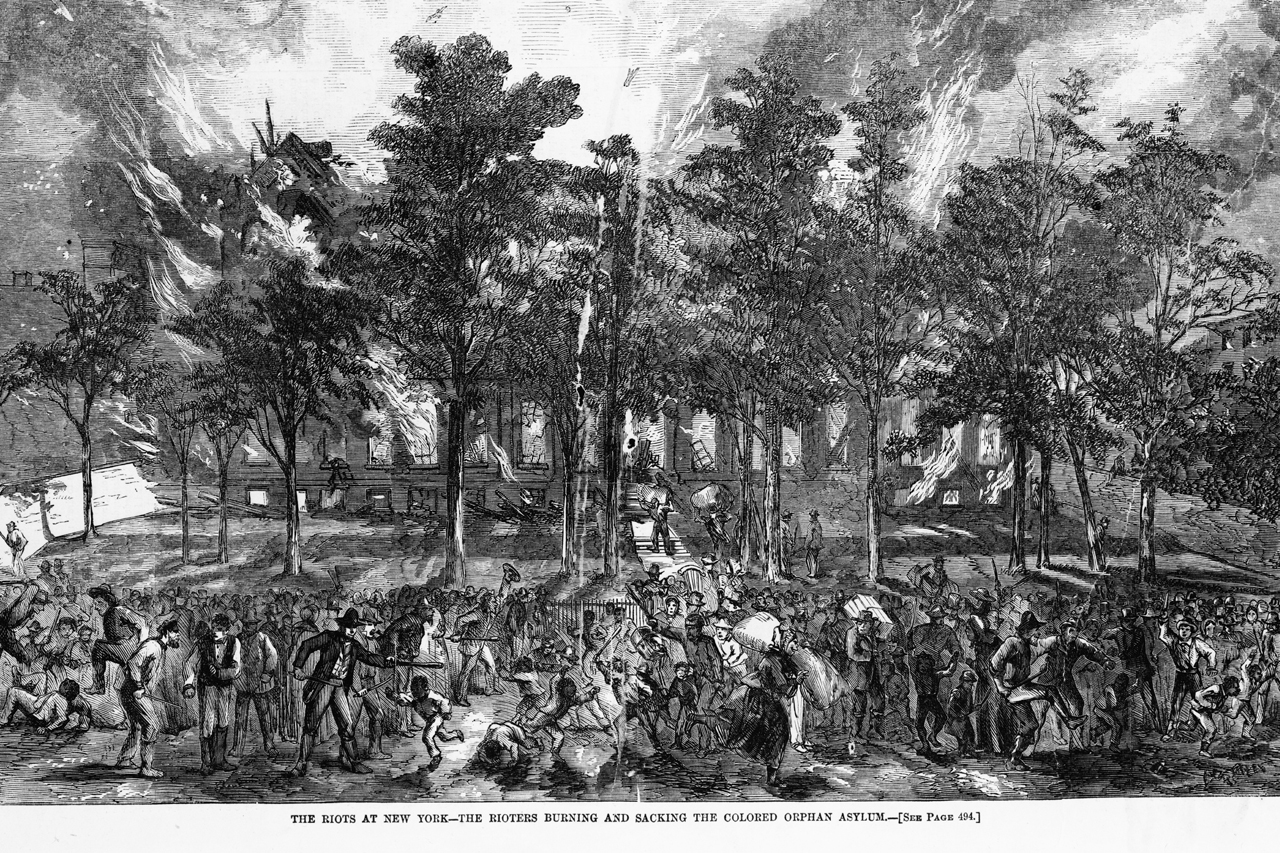 Only massive firepower provided by Federal troops, rushed from the Gettysburg battlefield, managed to stop the rioting after five bloody days. The aftermath included important steps toward improving housing and public health. But for several decades "the volcano under the city" continued to haunt New York. In his landmark 1890 study How the Other Half Lives, journalist Jacob Riis invoked the specter of the Draft Riots in his plea for housing reform. "The sea of a mighty population, held in galling fetters, heaves uneasily in the tenements. Already our city, to which have come the duties and responsibilities of metropolitan greatness before it was able to fairly measure its task, has felt the swell of its resistless flood. If it rise once more, no human power may avail to check it."
Read More