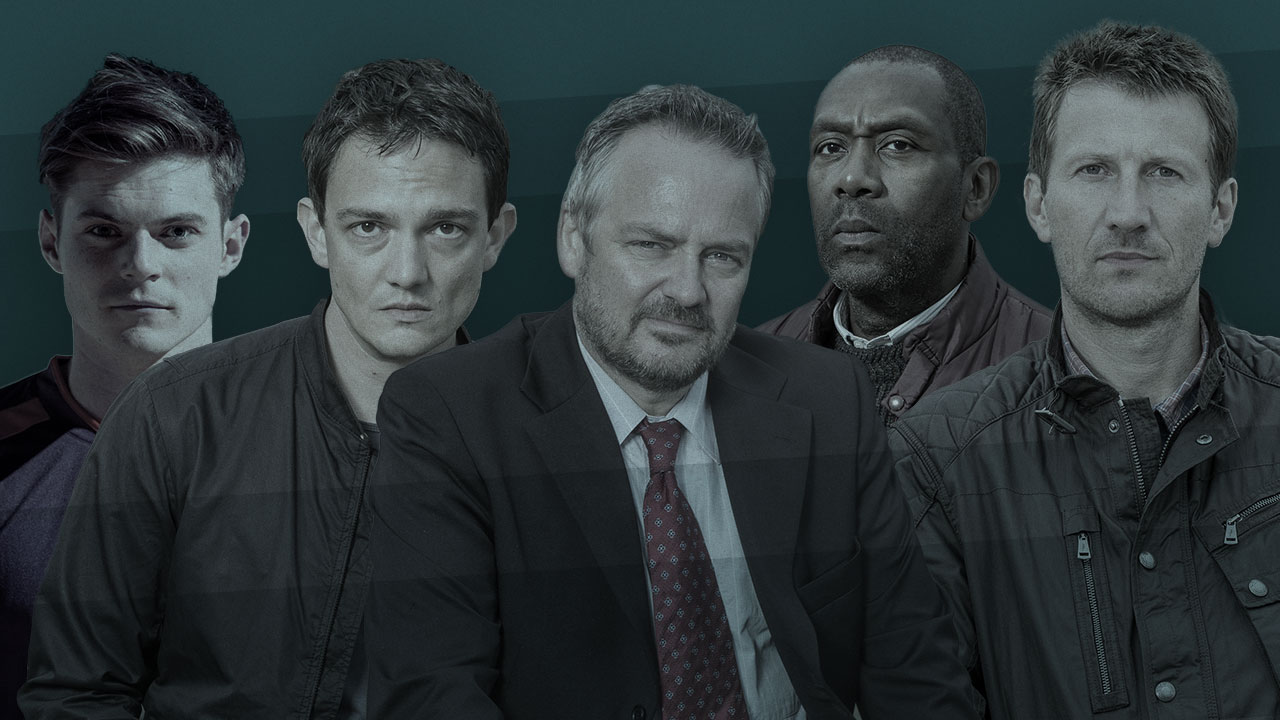 From the start, the investigation into the violent attack on Trish Winterman is extremely difficult. It happened at a party with at least 50 men in attendance, and most (if not all) we're friends with the victim. There was heavy drinking and a lot of tension that night, and as soon as DI Hardy and DS Miller start asking questions, those who were there start lying. Each week, we'll be polling Broadchurch viewers who are playing detective from home, to determine who is most likely guilty of the horrific crime.
Cast your votes:
The crime: Forty-nine year old Trish Winterman was hit in the back of the head, gagged, and bound with blue fishing twine before she was sexually assaulted near a stream outside of a party. She was unable to see or in any way identify her attacker, and no witnesses have come forward.
The suspects:
Leo Humphries
Leo is a twenty-three old who manages his father's fishing supply business. Though they found blue twine at his shop, Leo refuses to cooperate, leaving a sour first impression on Hardy and Ellie, who note that "He's very keen on himself."
Clive Lucas
Lucas is a taxi driver who took Trish, one of his "regulars", to the party. Though she'd booked a return ride with him, she never showed up. Lucas tells the detectives that he was working until 3:00am that night, picking up fares from the party. Trish tells them that awhile back, she and Lucas had gone on an awkward date.
Ian Winterman
Ian is Trish's estranged husband, who attended the party with his new girlfriend, Sarah. Ian tells Hardy and Miller that he and Trish had an argument over her behavior that night. He's also the first the refuse to give a DNA sample during the investigation.
Ed Burnett
Ed runs the local farm shop and is Trish's boss of nine years. He was involved in a physical altercation with Jim Atwood the night of Trish's assault. When his daughter, DC Katie Harford sees his name on the investigation interview list, she goes to talk to him about it privately.
Jim Atwood
Jim runs the local garage and is married to Cath, Trish's closest friend. He and Cath threw the party where Trish was attacked for Cath's fiftieth birthday. Jim willingly provides the detectives with a guest list, and it also comes out that he and Ed Burnett had gotten into a fist fight that night.