It's safe to say that Arthur Darvill's career has officially taken off. Not only does he now have two tremendous television projects to his credit ('Doctor Who' and 'Broadchurch') but he is currently starring as Guy in the smash Broadway musical 'Once.' We caught up with Mr. Darvill in New York to chat about his elusive 'Broadchurch' character, the vicar Paul Coates, as well as how the popular series has changed his life.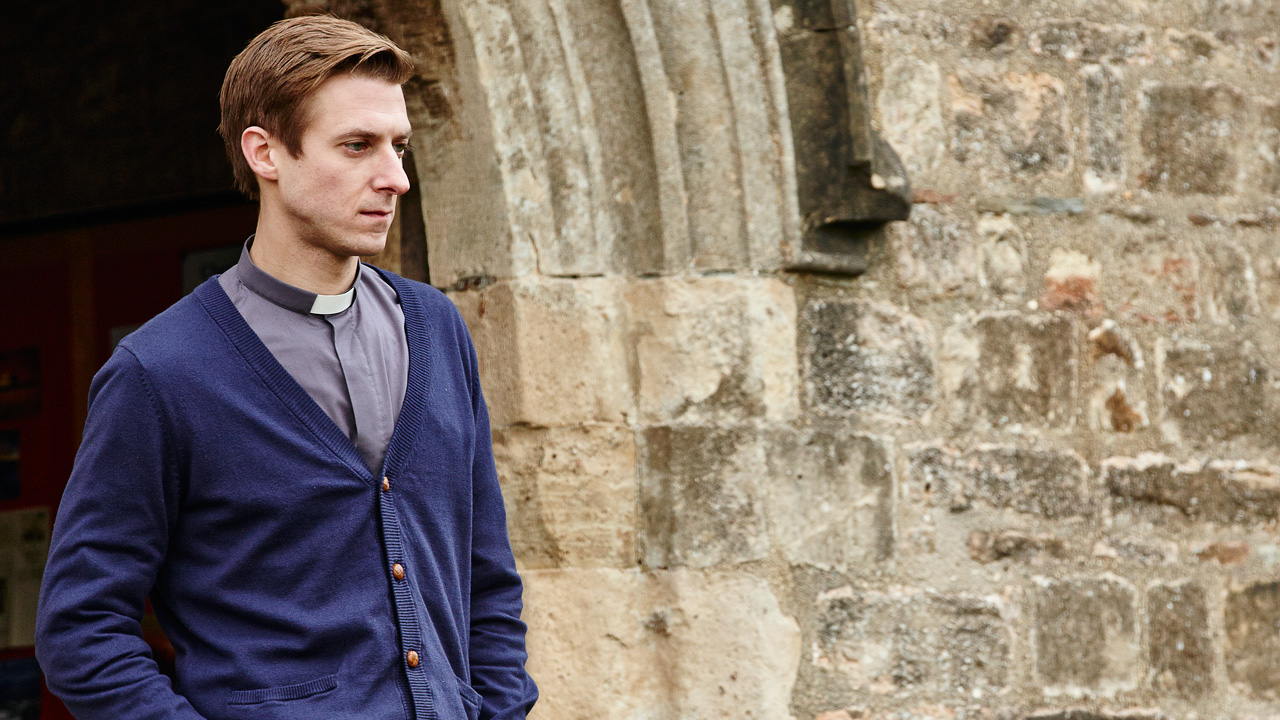 BBC AMERICA: What's new and different about a show like 'Broadchurch' that people are responding to so well? Is there a secret ingredient?
ARTHUR DARVILL: Chris [Chibnall] is a brilliant writer, and he's been wanting to write ['Broadchurch'] for a while. He's very passionate and he's very good at what he does, and he was allowed to actually write it and make it the way he wanted to. It's made with real heart and detail and just has the most wonderful collection of people involved from Chris to the directors to the script editors and of course the cast. It was just an amazing meeting of people wanting to make the best piece of work possible.
BBCA: How did the tension on screen between the characters translate on set? Did you guys all get along? I heard you had to swear off drinking in pubs because the producers were worried you'd give away the killer! Is that true?
AD: (laughs) Well the thing is we didn't know who it was until about a week before we filmed the last show, and we had a sweepstakes guy [taking bets]. And then Chris was about to tell us, and we all went, "Please don't tell us, we just want to read it [the script] when we get it!"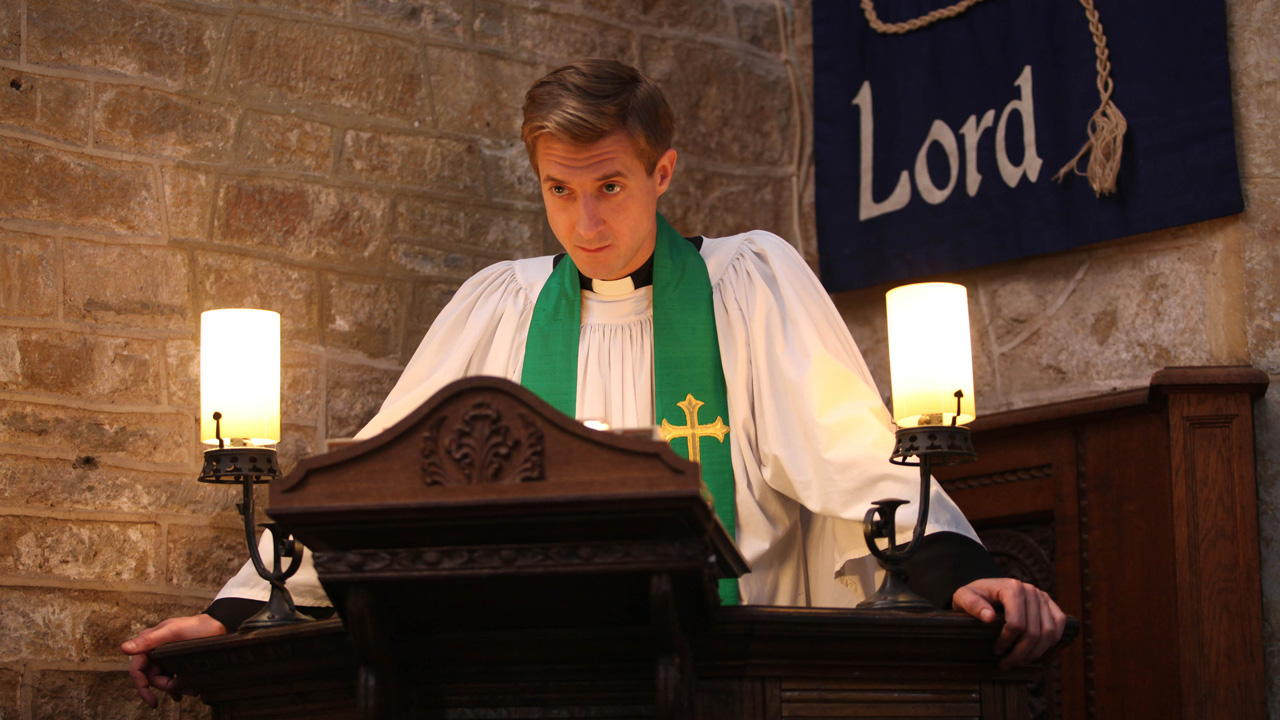 BBCA: So you guys all found out at the same time?
AD: We all found out by reading it. We were given the script on the same day, and we didn't see anyone for a few hours while we read it. It was such a massive cast, and for me I was sort of in and out of filming. But we all got on really well. A lot of us already knew each other. It was just a really good cast of nice people. But there was still some tension as there was sensitive stuff being done, and I think everyone had real respect for each other for what each had to do, and also knew when to have a laugh outside of it as well, which was necessary to alleviate some of that pressure.
BBCA: What's your favorite facet about your character? What would you be interested in exploring in more depth if given the opportunity?
AD: Being a vicar within the community I think there was a lot of pressure. Even without crisis you have to live by this moral code, and there's stuff that you very deeply believe in that can help people when they're in trouble. And something like this I think just wraps up that responsibility. Especially being sort of a youngish vicar in that position, I think the pressure to do the right thing, to actually help…I'm quite interested that Paul does have a dark side as well, and they kind of discuss where he's come from. I think religion's kind of saved him as a person, and I don't think he has much else, and it's quite a lonely existence. I think I 'd be interested in exploring more of that and how he deals with that as he gets older.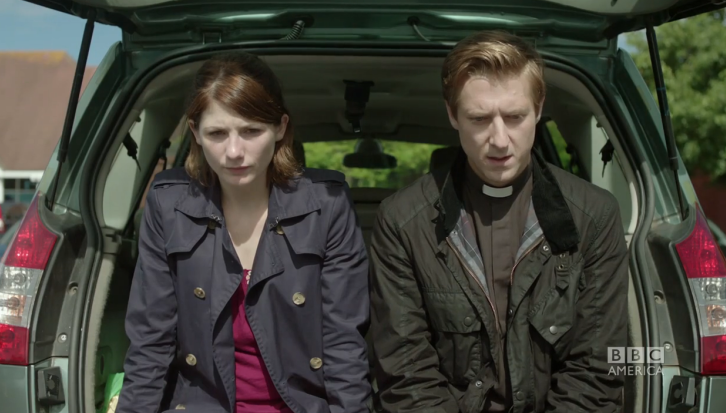 BBCA: To that point, where do you go from here with 'Broadchurch'? There's been talks of a possible second series. Will you be participating, and if so in what capacity?
AD: I have no idea yet. It depends. I mean I'm in touch with the production company and my agent, but I actually don't know. I'm meant to be doing the next series. Whether that's an episode or a whole series, it's quite nice not knowing because I really can't give anything away. I'd quite like to find out soon so I can plan my life! (laughs)
BBCA: What kind of feedback have you gotten here while you've been in America?
AD: You know, people have been great. I meet people every night after ['Once'] and people say "Well done." People mention 'Broadchurch' more than 'Doctor Who' now! They're really into it. I'm really pleased. And when people say, "Oh my god, 'Broadchurch' is brilliant," I generally go "I know!" I think it's amazing. When I watched it I was hooked, and I [already] knew what happened. I couldn't stop watching it.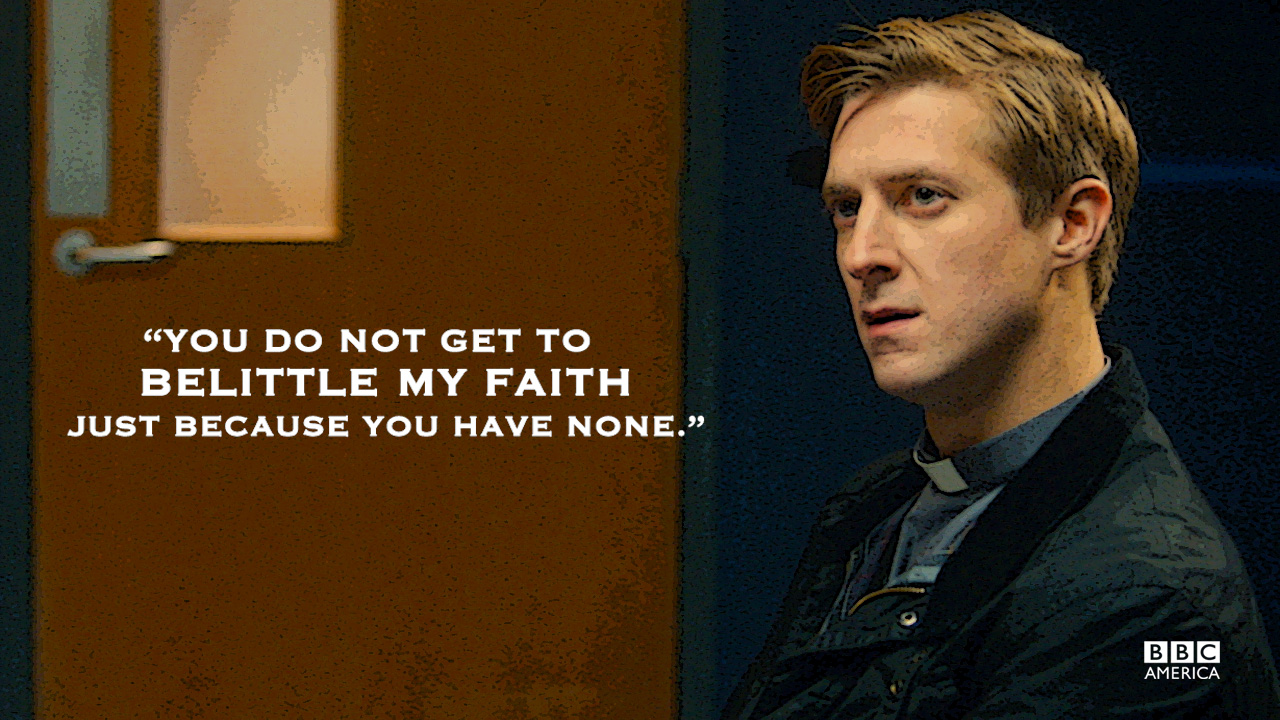 BBCA: Are people trying to get the killer out of you?
AD: You know what? All my mates were trying to get it out of me because they [wanted] to put a bet on, because all the bookies were running bets in the UK. But yeah, the response has been amazing, and I'm as much a fan as being involved in it.
BBCA: Wasn't the part written for you?
AD: Yeah most of the parts were written for us. Chris came up to me on the 'Doctor Who' set and said, I've written you a part for TV, do you want to do it? And I basically said…"yes!"
Don't miss 'Broadchurch' Wednesdays at 10/9c, only on BBC AMERICA.