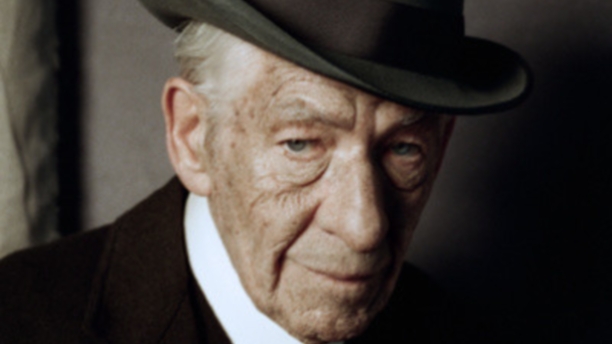 It's fair to say that Sir Ian McKellen is generally thought of an actor who establishes iconic roles, rather than following in the footsteps of others. But the legendary thesp is making an exception for his next film project, in which he will play the man listed in the Guinness Book of Records as the "most portrayed movie character": Sherlock Holmes.
McKellen took to Twitter yesterday to reveal the first photograph of himself in the upcoming Mr. Holmes, which promises a very different interpretation of the famous detective from the likes of Benedict Cumberbatch, Jonny Lee Miller and Robert Downey Jr.
Over 70 actors have previously played Sherlock Holmes. Now he's 93 years old and it's my turn. #MrHolmes pic.twitter.com/B9HkUgfkCv

— Ian McKellen (@IanMcKellen) July 9, 2014
While Sir Ian has been made to look younger through digital wizardry in previous films such as X-Men: The Last Stand, in Mr. Holmes he will actually be artificially aged older than his 75 years. The story follows a 93-year-old Sherlock in a retirement cottage in the year 1947, as he's haunted by an unsolved case from 50 years previously.
The film, which began principal photography last week, is based on a 2005 novel by Mitch Cullin titled A Slight Trick of the Mind, and will co-star Laura Linney as Holmes' housekeeper. It's directed by Bill Condon, who previously worked with McKellen on Gods and Monsters and Linney on Kinsey.
And while we don't know if there's any room in the script for a John Watson, if there is, might we suggest his bestie Sir Patrick Stewart for the job…?
See more:
WATCH: Stewart and McKellen Trade Impersonations with McAvoy and Fassbender
Sirs Patrick Stewart and Ian McKellen's NYC Adventures, Remembered
Sir Patrick Stewart Gets Married By Sir Ian McKellen
Read More
Filed Under: