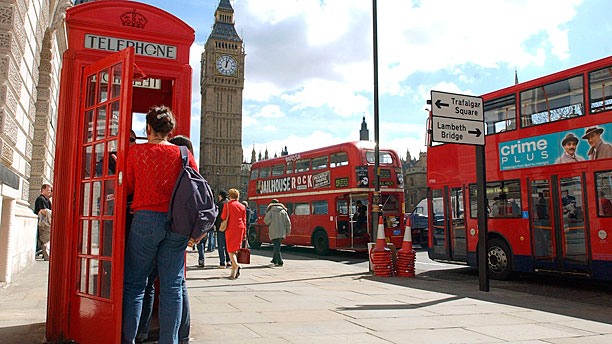 Today (April 21) is HM Queen Elizabeth's 88th birthday, an event that has been marked with the kind of ceremonial events one would expect—guards firing cannons—and some that could only have happened in the modern era. For example, yesterday a new portrait, taken by David Bailey, was unveiled from HM's Twitter feed:
David Bailey photographed The Queen for her 88th birthday and the @GREATBritain campaign #HappyBirthdayYourMajesty pic.twitter.com/MOU3fptVef

— BritishMonarchy (@BritishMonarchy) April 20, 2014
To anyone capable of seeing such things from the perspective of April 21, 1926 this is an unthinkable world. So much has happened that would be difficult—if not impossible—to explain, not least a world war, nuclear weaponry and Benedict Cumberbatch.
Not that 1926 was uneventful in itself. In fact, bearing in mind this was a year that generally gets folded into the rolling Charleston party of the roaring '20s, some remarkable events took place. Here are just a few:
Strikes
Civil unrest was a huge part of the British mental mindset in 1926. In January, the BBC radio skit "Broadcasting the Barricades" featured a mock-newsflash about a worker's revolution, and caused a genuine panic in London when people believed it to be real. But that was only the start. On May 1, coal miners went on strike over a proposal to cut their pay. Two days later, this prompted a general strike across all union members. Vital services were interrupted as the unions and the government attempted to find a solution, and while this went on, a state of martial law was declared. The general strike only lasted until May 12, with the miners carrying on until October, but martial law wasn't lifted until December 2.
Font of all wisdom
Now that we live in font-literate times, let's say a happy birthday to Gill Sans, which made its first appearance in 1926. It was originally designed by Eric Gill specifically to be used by Douglas Cleverdon for a new bookshop he was opening in Bristol. Eric later developed it as a rival to the German sans-serif fonts Futura, Erbar and Kabel, and it was officially released by the Monotype Corporation in 1928. A year later, he used his font across all posters and publicity for the London and North Eastern Railway, and from then on, its place in a billion future word processors was assured.
The Christie mystery
Leaving aside events as depicted in Doctor Who for a second, on December 3, Agatha Christie left her home in Surrey, leaving a note for her secretary to say she was planning a visit to Yorkshire. Her husband had left earlier in the day for a weekend with his mistress, Nancy Neele. Some time later, Agatha's car and clothes were discovered at Newlands Corner, by a lake near Guildford, but she was nowhere to be found. This prompted a national manhunt, utilizing over a thousand police officers, 15,000 volunteers and the services of local pilots to try and find her. Sir Arthur Conan Doyle even gave one of her gloves to a medium, to see if she had made it to the other side.
She was eventually found in a hotel in Harrogate, Yorkshire. Doctors said she had suffered a form of nervous breakdown, partly fueled by grief—her mother had died recently—and partly by her husband's affair, but she never explained what happened.
The exhibitionist's TARDIS arrives

The K2 red telephone box was first introduced in London to start with, and then across the whole country. You can still see some, especially in rural areas, but a lot have either been taken out of service or converted into mini-book depositories or, as in this case, sculptures.
Top Gear begins here (sort of)
The first British Grand Prix was held on August 7 at the Brooklands race track near Weybridge in Surrey. Brooklands had been built in 1907 with the express intention of hosting car races, but the Grand Prix was brought to England by driver Henry Segrave, who had won in France in 1923, and again in San Sebastián in 1924. The race was won by veteran French driver Louis Wagner (aged 44), who had a thrillingly eventful race. His Delage 15S8 had failed after only six circuits of the course, and it was decided that he would take his team mate Robert Sénéchal's car for the 104 laps. Despite this setback—and his advanced years—he won comfortably.
And on that bombshell, etc…
See more: 
10 Baddest Brits In History (Or Popular Legend)
British Daredevils: A Brief History
Five Birth Traditions of the British Isles (Some Of Which Are Disgusting)
Fraser's Phrases: "What The Dickens"
Read More
Filed Under: