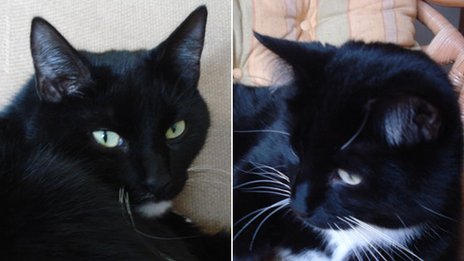 This isn't the first time we've seen this, and probably not the last, two feline brothers have turned to burglary. An Essex couple, Margaret and Eddie Boddy, is attempting to return stolen goods to their neighbors and set their cats—Eric and Ernie—back on the straight and narrow, reports BBC News.
We're sure the Boddys are scratching their heads thinking, "What could we have done differently? Can we trace back to the moment when they turned to crime?"
These guys aren't necessarily Thomas Crown but they've brought home quite a lot of loot, especially considering they don't have opposable thumbs.
Here's a snap of some of the merch the dubious duo have brought home: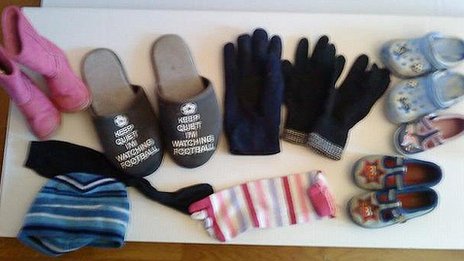 Mrs. Boddy has been successful in returning some of the belongings but most go to a charity shop. She humbly admitted to the BBC, "It does feel a bit like I'm handling stolen goods sometimes."
Oh, the disgrace.
It might help to put a sign up saying something like, "If you're missing any bits and bobs, they might be at our house. We will explain on arrival."
We're concerned that this might be a ring having just reported last year about Norris the Cat from Beminster who has been getting into the same sort of trouble.
As the saying goes, "Advice is free for a reason," and even though we haven't been asked for our input …  please, please, do not over-glorify your cat if he crosses the track and brings something back. Dennis the Cat from Luton, who is a crafty cat burglar, has his own Facebook page with 4,000 "Likes" and even a t-shirt line.
Where will it stop? 
See More: 
Cat Burglar Exposed with Friendly Neighborhood Note
Oyster the Cat Hitched a Ride on London Tube
Sheffield Man Sets Up "Cat Cam" to Film Escape
Read More
Filed Under: