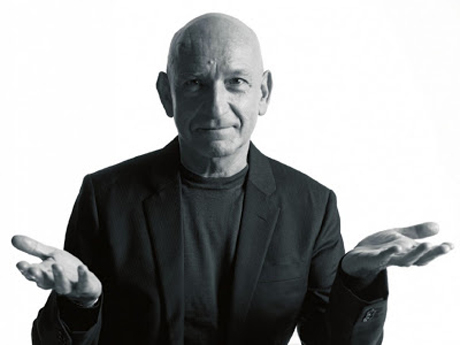 Sir Ben Kingsley (Ender's Game) is good at a lot of things but secret keeping may not be one of them. Alas, we're not complaining.
Kingsley was chatting up the The Belfast Telegraph, promoting the upcoming film Ender's Game, and moved on to upcoming projects revealing he's been working with Marvel.
He's pretty good at teasing, and leaving us hanging, saying, "It's a secret Marvel project. I'm not allowed to say any more, you're going to have to wait and see."
He was most recently seen as Mandarin in Iron Man 3. He alludes to reprising this character, providing a sort of hint, telling the Telegraph, "I was with many members of the crew that were involved in Iron Man 3. It was lovely to see them again. It was great to be with this wonderful family."
At the same time, we're guessing the crew moves from film-t0-film, so the project may be something completely new.
He seems to have quite a connection with the crew, describing them as "great company to keep."
Are they filming or having a tea party? 
See More:
Sir Ben Kingsley (and Friends) Makes Surprise Visit to Secondary School
Sir Ben Kingsley Serenades His Family, Live On TV
Ben Kingsley Goes Mad in 'Iron Man 3'
Read More
Filed Under: