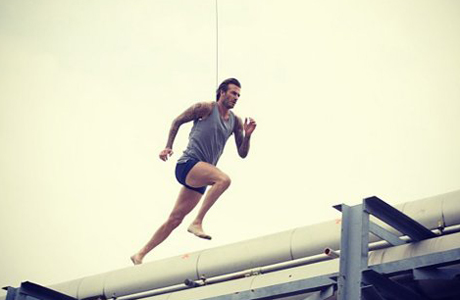 At first glance, one might think David Beckham is starring in an action film with him sprinting across pipes, climbing over industrial structures and scaling scaffolding but it turns out the newly retired footballer was spotted sporting his spryness at the latest shoot for the H&M underwear line.
So, if you buy H&M "pants" you'll have super-athletic abilities too. Right?
Beckham shows off that he still has the "skills to pay the bills" below: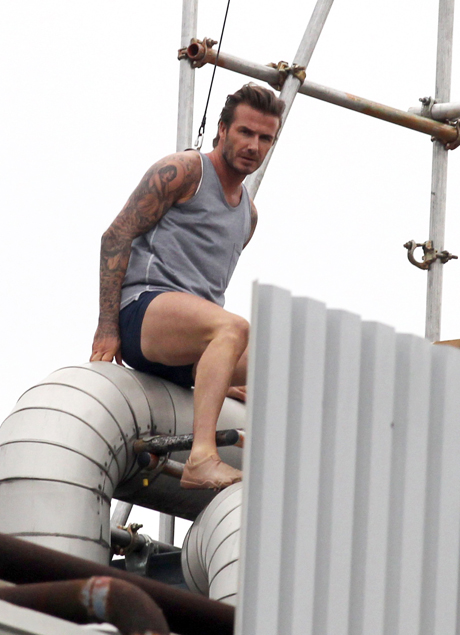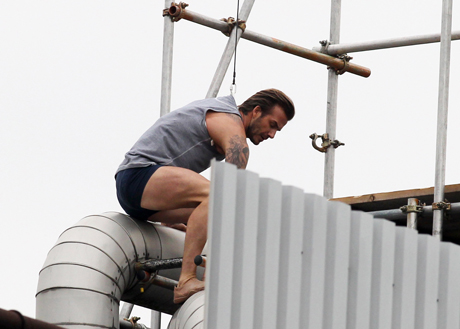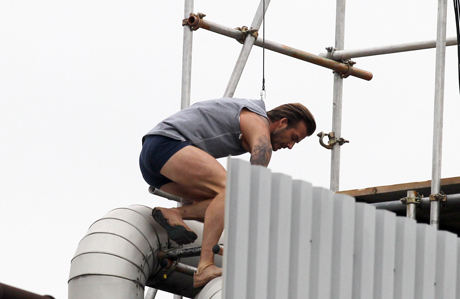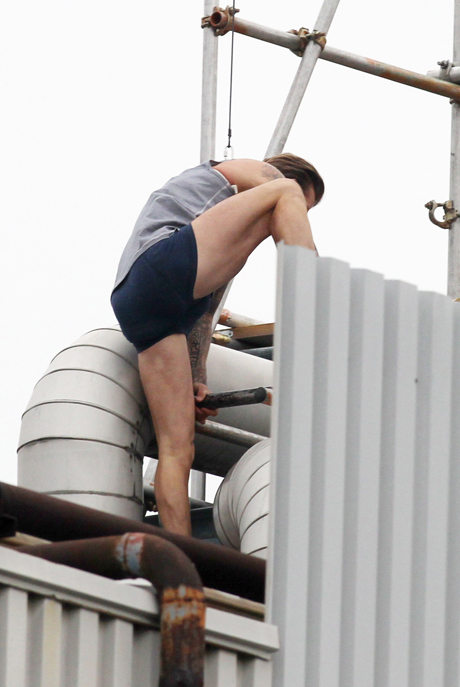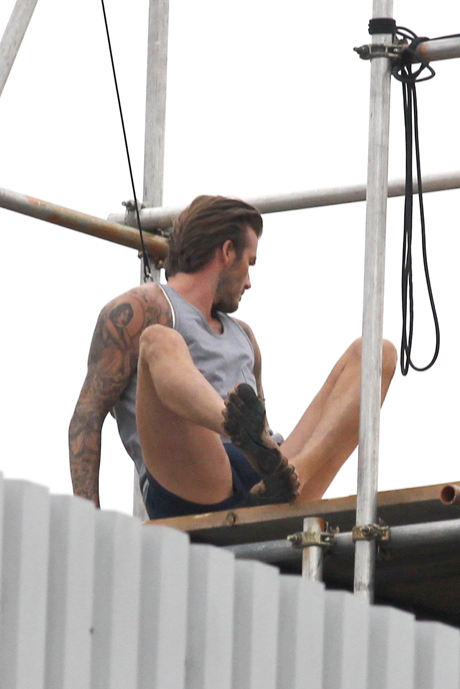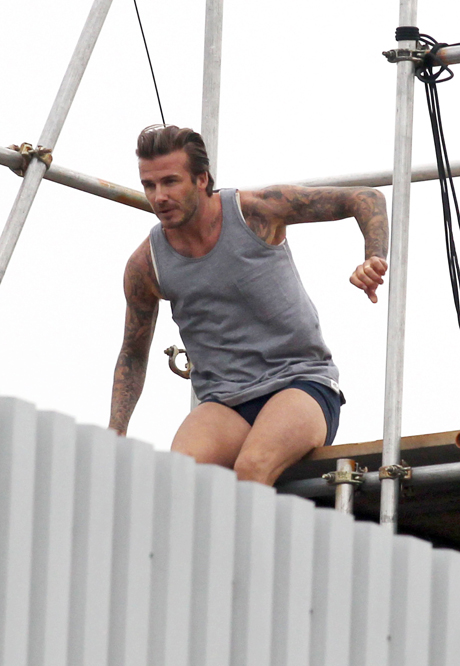 What do you think of these bum-double rumors, does it really matter? 
See More: 
Brits Have Strong Feelings About Men in Red Trousers
10 British Exports More Popular in the U.S.
David Beckham Strips Down to His Knickers
Read More
Filed Under: