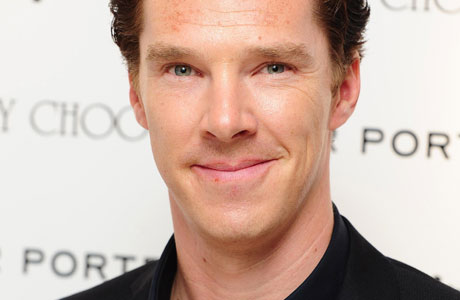 Actually, forget the question at the top here. It's a stupid question. Given Benedict Cumberbatch's phenomenal work load at present, and the kind of high profile projects he has been associated with, a more fitting question would be "why isn't Benedict Cumberbatch already confirmed as part of the cast of Star Wars Episode VII, and is there a possibility that he could maybe do more than one role?"
Film Chronicles is claiming that they have been party to some gossip that reunites Benedict with his Star Trek Into Darkness director JJ Abrams, in an undisclosed role. He may be a baddy, he may be a goody, or some kind of unaffiliated, interbred Wookie/Human with android feet, we just don't know.
What we do know is that Benedict has just pulled out of Guillermo Del Toro's Crimson Peak, and that he's not normally the type to turn down work. We also know (via this Total Film interview) that he's a big fan of the original Star Wars films: "I was much more connected to it as a kid, in the way that a lot of kids are because it's immediate storytelling, very simple – a beautifully, outrageously simple narrative in a way – and a wonderful three-act melodrama, opera.
"And I loved them. I really, really loved those films and I always wanted to be Han Solo. Everything Harrison Ford did I just thought was the coolest thing ever"
"I've already asked (JJ Abrams) if I can be a lightsaber and we're in talks – about whirring sounds and the rates for the lights and everything."
More news (or gossip) as we get it.
Read More
Filed Under: