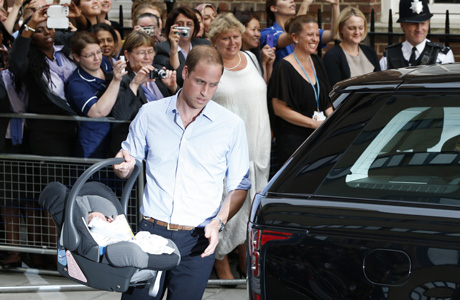 The Duke of Cambridge, Prince William, completed his first sit-down interview since the birth of his new son, His Royal Highness Prince George Alexander Louis of Cambridge, with CNN's Max Foster.
Prince William admits it was a little daunting leaving the hospital with so many people waiting to see the royal couple's newborn son but says, "I think I was on such a high anyway and so was Catherine, about George, that really, we were happy to show him off to whoever wanted to see him, as any new parent knows."
He continues on with the interview discussing his skills in buckling in the car seat, wanting to drive his family home and changing nappies (diapers).
You can watch a clip of the interview here:
It has only been a short period but Prince William feels completely changed by his new son.
Prince William's Passion: New Father, New Hope premieres on CNN on September 15 at 10:00 p.m. ET.
Read More
Filed Under: