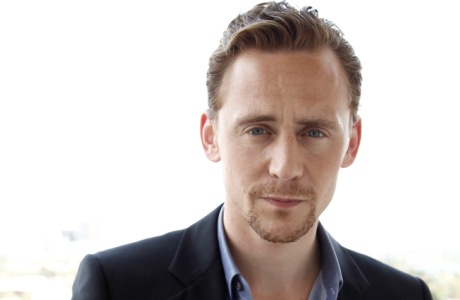 Well, we may as well pack up and go home. It seems that the sequel to Joss Whedon's Avengers movie – the one in which Tom Hiddleston's Loki creates an alien invasion, and forces a ragtag bunch to superheroes to coalesce into a gang – will contain all of the things that made the first movie such a fun watch, with one notable exception.
There will be no Loki in the new movie. And that means no Tom Hiddleston. And a movie with no Tom Hiddleston is no kind of movie at all.
Not that Tom is unduly bothered. He told Entertainment Weekly that there's one really good reason why he won't be donning the Loki cape and armor for the sequel: "Here's the thing: I don't think there's anything else Loki could contribute to The Avengers, narratively.
"Joss gave me so many wonderful things to do in that first film that we'd only be trying to repeat ourselves, and probably less well in the second one."
He went on to explain that this allows him to take his place alongside some of his favorite action movie franchise villains, including one of Alan Rickman's finest moments: "When I think of all the things I loved as a child, for example, Hans Gruber wasn't in Die Hard 2. And in Indiana Jones, by the time he moved from the Lost Ark to the Temple of Doom, there was a whole new bad guy."
"I think keeping it fresh and new is good for The Avengers, even though it's a shame for me. And let's face it, there's seven or eight of them as it is, and Joss is thinking about adding two more, so the screen's gonna be a busy place."
"But I had the time of my life on that film. It was the most fun ever."
And it's not as if this is the end of Loki anyway, he'll be back in Thor: The Dark World, as Tom explains:
"Oh, I've got plenty to do in Thor, believe me. A lot of new stuff. It's a new iteration of the character. It's a new development. Another trick, another poker game for the god of mischief. And he plays it well."
Which is all very well, but if it means we are denied a scene as delightful as this in the next Avengers movie, that will be a shame:
A pound says one of Joss Whedon's people is talking to one of Benedict Cumberbatch's people right now.
Read More
Filed Under: