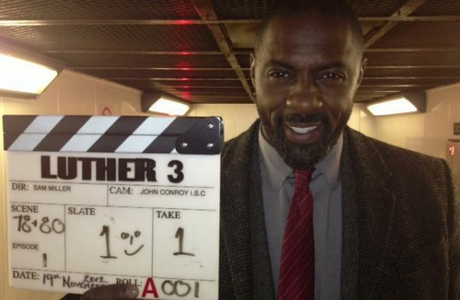 Luther returns to BBC America as a four-night mini series, September 3-6, 2013 at 10pm Eastern. Idris Elba (Pacific Rim, Thor) returns to the title role, as DCI John Luther, which won him a 2012 Golden Globe for "Best Actor".
In the trailer for the third installment of Luther, we find Luther investigating two conflicting crimes. There's a ruthless ex-cop on his back who is determined to get in his way. We meet Luther's new love interest, Mary Day (Sienna Guillory), who says to Luther, "You are such a gentle man." He awkwardly laughs and shakes his head, says, "I don't know about that." Of course, right after that, the trailer cuts to him dangling a suspect over a balcony by his collar. Oh, Mary … what you don't know, won't hurt you. What about Alice (Ruth Wilson)?
Check out the trailer for yourself. Alice may, or may not, make an appearance!
Was that enough to tide you over until September? 
Read More
Filed Under: