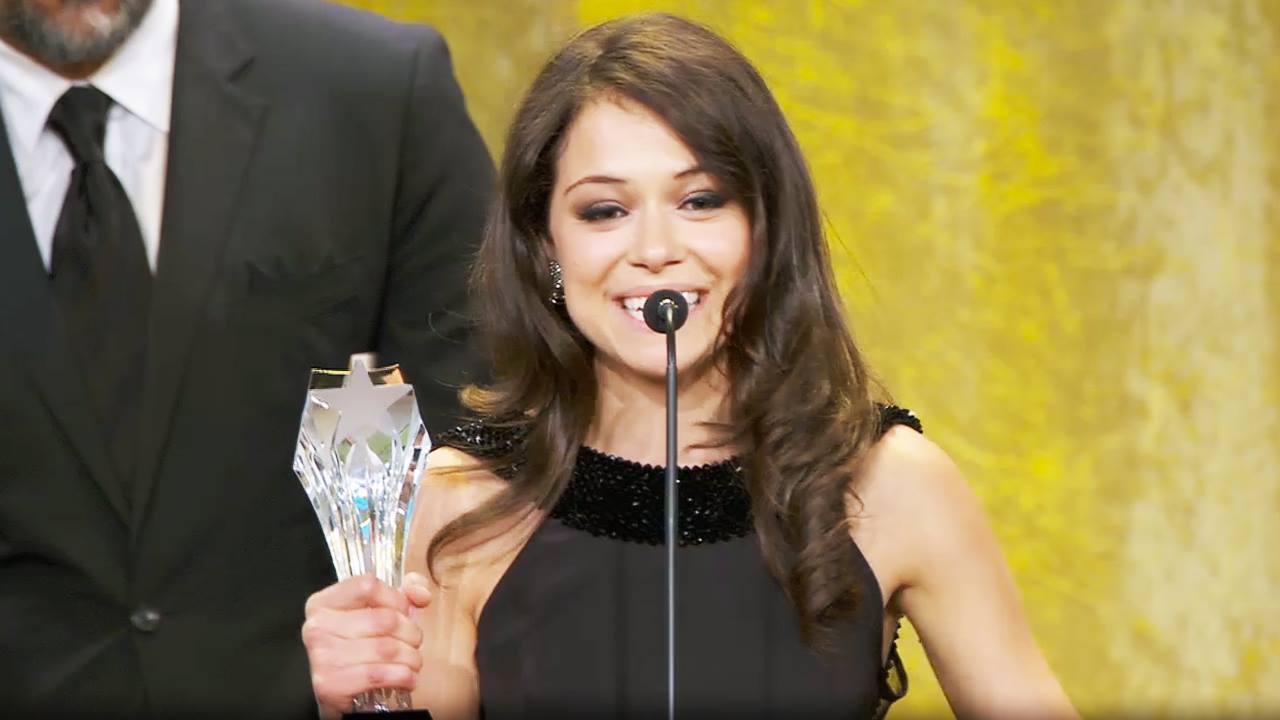 Tatiana Maslany does a lot of heavy lifting playing a gazillion roles (including a Brit) on BBC AMERICA's clone thriller Orphan Black. Picking up her first Critics Choice trophy must have felt like a breeze, but you couldn't tell by the surprise and delight on her face.
"Thank you so much to the critics," she said in her emotional acceptance speech at last night's ceremony (June 10). "Our weird little show would be nothing without you guys talking about it." Watch her full speech below:
It was a huge victory over the likes of Homeland's Claire Danes, Bates Motel's Vera Farmiga, Mad Men's Elisabeth Moss and The Americans' Keri Russell, setting Maslany up well for Emmy season. (She was also nominated for Individual Achievement in Drama by the Television Critics Association awards yesterday.)
Maslany is clearly winning fans in her fellow actors. Actor/comedian Patton Oswalt, an attendee and winner at last night's awards, sent out a series of nervous tweets after he spotted Maslany in the audience.
I am FIVE FEET AWAY from @tatianamaslany right now. What should I do?

— Patton Oswalt (@pattonoswalt) June 11, 2013
Just got a hug from @tatianamaslany AND PI Mike from BREAKING BAD. So I've already won. C'mere, scotch.

— Patton Oswalt (@pattonoswalt) June 11, 2013
Plus, there was this lovely snap taken by Dominic Monaghan, who was a nominee last night for his BBC AMERICA's reality travel series, Wild Things with Dominic Monaghan.
Tatiana wins!! #orphanblack pic.twitter.com/jziwRXYGiv

— Dominic Mona-(g)-han (@DomsWildThings) June 11, 2013
Tell us your reaction to Tatiana's victory below:
Read More
Filed Under: