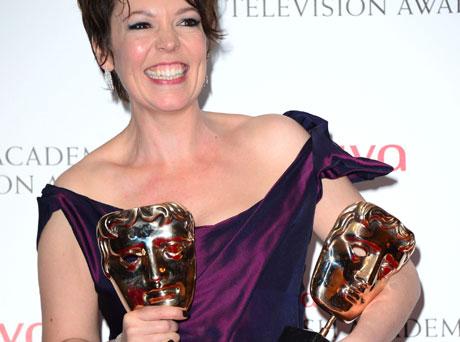 Fresh – if that's not entirely the wrong word – from her appearance in the harrowing Broadchurch, and newly awash with BAFTAs, Olivia Colman has signed up to make what the BBC are calling a "haunting psychological mystery" with Vanessa Redgrave, which will air later this year.
The Thirteenth Tale is a novel by Diane Setterfield, in which a writer interviews an older writer, so that she can write that writer's biography. Naturally, dark secrets emerge, which rattle both women to their very core.
The BBC has commissione a 90-minute TV adaptation – written by Christopher Hampton, who wrote Atonement – in which Vanessa plays the older writer, and Olivia her biographer, and as you'd expect, things are going to get fairly tense.
Ben Stephenson, controller of drama commissioning for the BBC, said in a press statement: "Building on our record-breaking BAFTA success and BBC Two's reputation for world-class drama, The Thirteenth Tale is yet another treat for the audience later this year.
"Vanessa Redgrave and Olivia Colman, along with the award-winning team behind the drama, illustrate BBC drama at its best – attracting the highest calibre of talent and making the most ambitious content possible."
Tick and tick.
Read More
Filed Under: