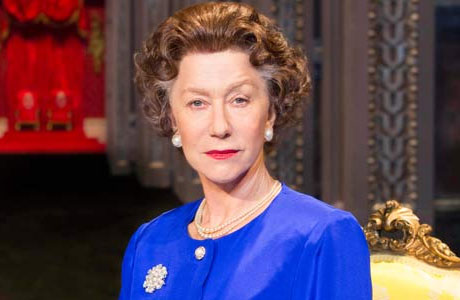 What? Nothing unusual or weird about that headline at all.
So, the story is this, on June 13, a live broadcast of Dame Helen Mirren's West End play The Audience, in which she plays Queen Elizabeth II, was broadcast to cinemas across Britain and in the U.S. It's part of a season of filmed productions called National Theatre Live, in which camera crews transmit a live performance – just like they used to do in the early days of TV – to as many as 25 different countries.
And it seems that the pull of seeing Dame Helen play Her Majesty once again was so great, it broke the current record for tickets sold to this kind of a thing. Some 80,000 cinema-goers in the UK, and a further 30,000 in America.
And because of this success – not quite at Man Of Steel levels, but still remarkable given that it's a play – there will be further chances to see the play, at a multiplex near you (possibly). 700 American cinemas will show it, with another 800 British ones.
David Sabel, executive producer of NT Live, told BBC News the size of the audience is "very exciting,"
He added that there's no reason to feel that seeing a play in a cinema is somehow cheating, saying that it is "not a second-best experience. It's just a different experience.
"It reminds people of the excitement of going to live theatre."
And if there's a chance that Dame Helen will wander out and berate some drummers in the street outside, so much the better.
Keep an eye on the NT Live website for further details.
Read More
Filed Under: