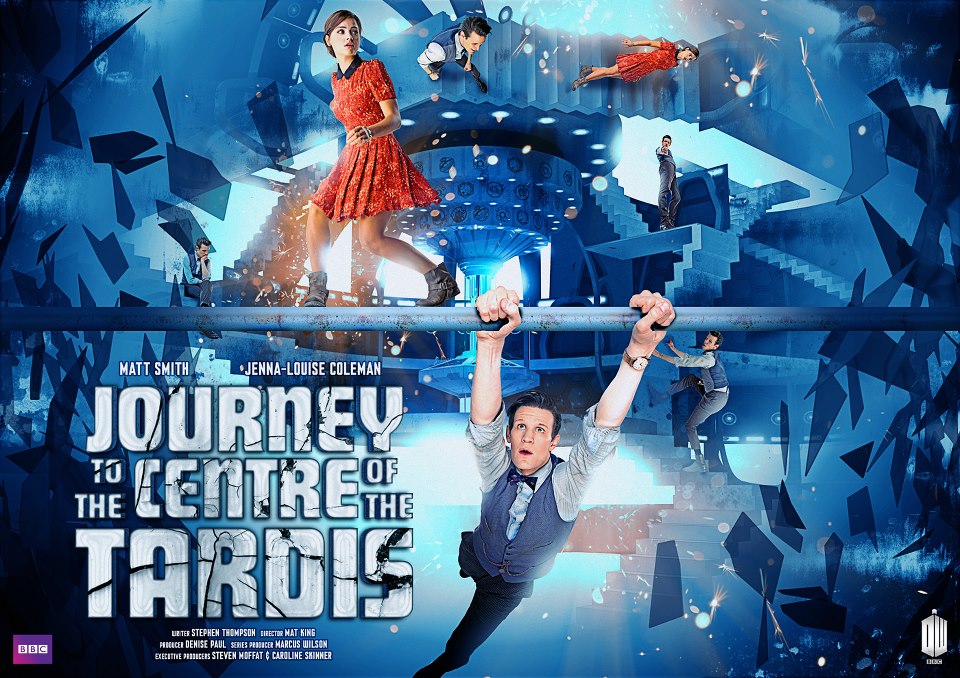 Hello! Welcome back! The first order of business, as always, is the behind the scenes video from the most recent adventure, which in this case is the very ghostly Hide:
And of course with that comes our episode recap, and a helpful list of references that the episode contained. Everything from Kendal mint cake to Cole Porter…
And the second is the trailer for this week's, in which we embark on a Journey To The Centre Of The TARDIS:
Here's what else is going on in space and time this week:
The arrival of this poster, for the Season Seven finale caused a fair amount of excitement and speculation: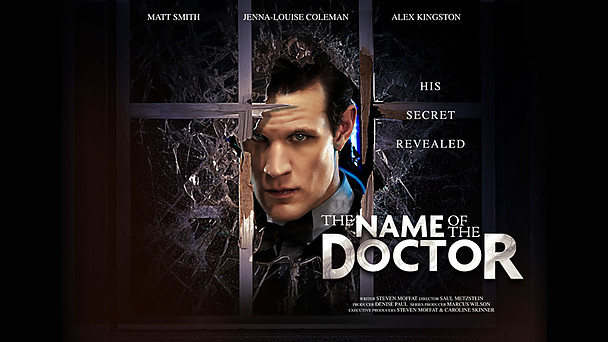 Especially as it was accompanied by this quote from Steven Moffat:
"There's going to be a revelation. I'm not teasing. I'm not wrong-footing you — you're about to learn something about the Doctor that you never knew before. And I think you're in for a shock."
• Screenrant had a decent swing at interpreting exactly what it may all mean. And by "had a decent swing" we mean "is no nearer than the rest of us."
• More posters in a minute, but in the meantime, there's going to be another Doctor Who prom this year, on July 13! That doesn't mean getting a bunch of high schoolers together with corsages and tuxes and all that malarkey (although, if you're in high school and want to go, why not dress up smart, hmm?). This is the series of classical concerts at the Royal Albert Hall. Matt Smith's very excited about it, as he told BBC News.
• Arthur Darvill made his Broadway debut on Friday, playing Guy in Once. And no one knew beforehand! There's a picture here.
• Darvill recently made time to give The Nerdist lads Matt Mira and Jonah Ray a taxidermy tour of London. That's right, taxidermy tour. The episode airs this Saturday (April 27) at 10/9c, but here's a sneak peek:
• Denverites! If you're going to Denver Comic Con, stand by for a visit from the Sixth Doctor, Colin Baker, as well as Daphne Ashbrook, the Eighth Doctor's sole companion, Dr. Grace Holloway.
• Speaking of Cons, Nerdist's Chloe Dykstra sat down with Buffy writer/producer (and Torchwood: Miracle Day scripter) Jane Espenson and various cosplayers at Gallifrey One to discuss the women of Doctor Who:
• Chester Zoo is naming all of its newborn penguins after Doctor Who characters. Which means there's an actual Davros penguin. I know!
• The Fourth Doctor is the latest to receive a commemorative novelisation as part of the year-long 50th anniversary celebrations. His is called The Roots of Evil and it's been written by Philip Reeve. Details here.
• Here's the poster for The Crimson Horror, which will be on BBC AMERICA on Saturday, May 4.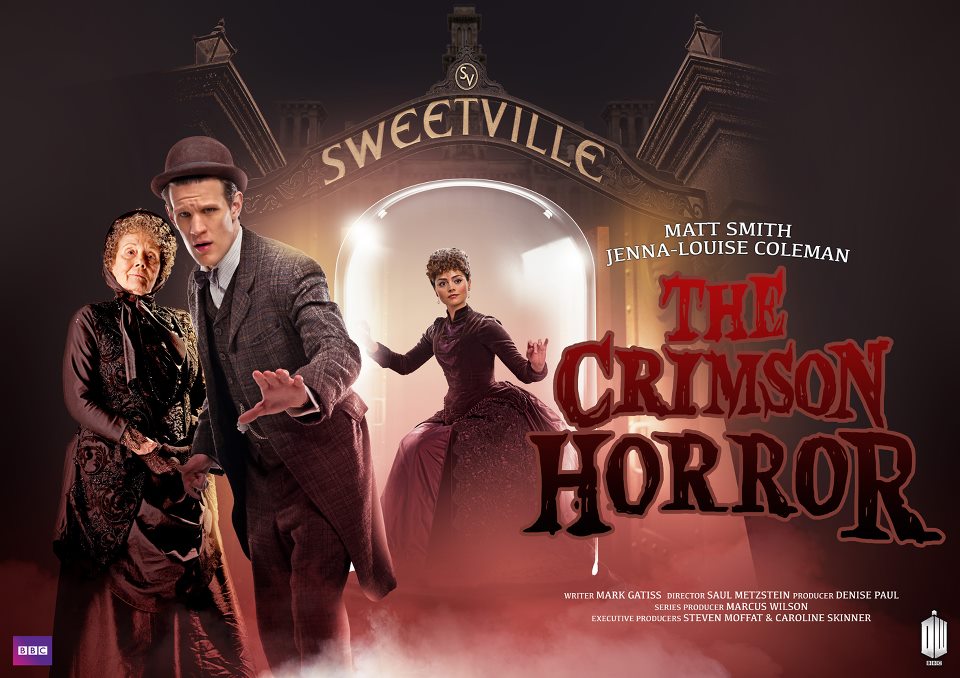 • A lot of attention has been focused on the literally re-animated Second Doctor stories that have been released on DVD recently, but one of the Third Doctor's adventures has also been brought back to life. Despite being broadcast in full color, The Mind of Evil only existed in a monochrome telerecording until recently. Now it has been restored, using painstaking colorization techniques, and is coming out on DVD.
• Would you put your baby in a Doctor Who crib? Thought so.
• David Tennant and Emily Watson star in a new BBC drama, The Politician's Husband. 
• LOVE this quote from the Seventh Doctor, Sylvester McCoy, on the possibility of Peter Jackson directing a future episode: "It's really exciting and would be great fun and Peter Jackson has been a fan of Doctor Who for years. I have been told that he's got my Doctor Who costume, he's also got my Radagast the Brown costume and I'm hanging on to my own clothes because he's not getting his hands on them I can tell you."
• Last poster for now, for the Neil Gaiman Cyberman adventure Nightmare In Silver, due on BBC AMERICA on May 11.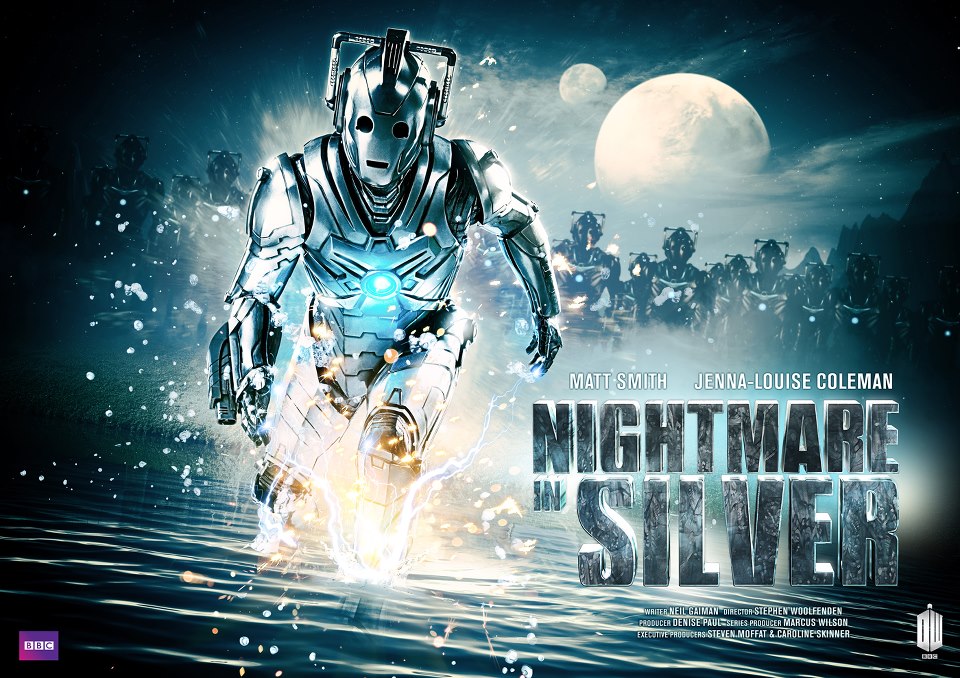 • Radio Times asks: what can you do when your children have seized Doctor Who from your loving arms? 
• You might know that it's St. George's Day and Shakespeare Day, but did you also know that April 23 is Impossible Astronaut Day, a mass Whovian holiday in which participants "go out into the world with tally marks on their arms" and "freak the world out?"
• But let's end on a sumptuous note. The story of the TARDIS dress, that was designed by the very talented Anne-Louise Richards. Her drawing is here:
And the finished item is here:
And the step-by-step gallery, showing how the equally talented Crystal M put it together, is here.
Amazing. And with that, TTFN!
Read More
Filed Under: